Backyard flower gardens are a wonderful way to enjoy your backyard, but they also increase the appeal of your home to neighbors and friends, especially if it is landscaped properly. The tantalizing colors of different flowers along with the green grass and leaves of trees and bushes simply add to its natural effect. Backyard accessories such as fire pits and ponds can also compliment a well designed flower garden.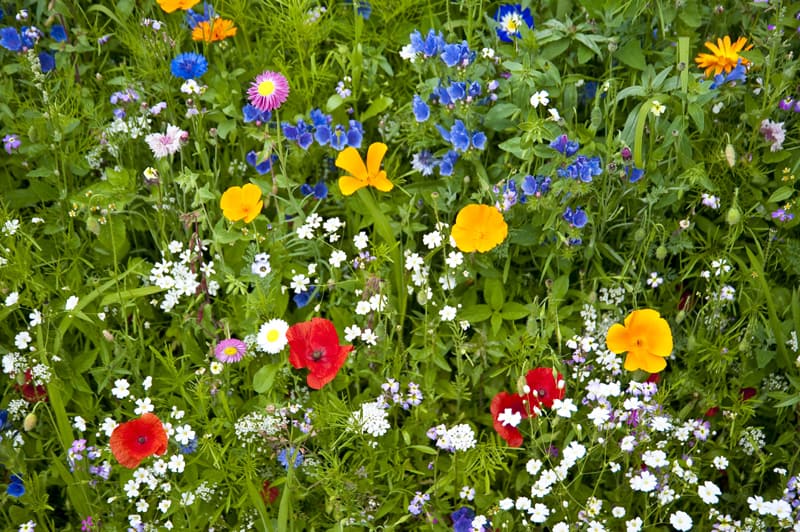 Making a beautiful backyard flower garden is not difficult. It only takes a creative mind and a green thumb to turn a simple garden into an amazing work of art. Here are some easy steps that can help you create your very own garden masterpiece.
6 Easy Steps to Beautiful Backyard Flower Gardens
Inspection – Inspect the whole area of your garden and determine its size. The size of the garden plays an important role in deciding what type of makeover suits well. If you have a small garden, small flowers such as lavender and petunias should be grown in order to make the space appear wider. Pink and purple makes a beautiful combination when placed together in one corner. Moreover, racks with various heights add a stunning effect.
Create a path – Garden paths allow you to access your house as well as your garden. They should be chosen meticulously in order to ensure beauty of the whole place. For instance, a wide garden must be made with a curve path. This makes the whole place appear smaller. Thus, people will not feel weary just by looking at it. You can make use of cement pieces with stones at intervals and on the sides as well.
Choose your flowers – Flowers are the most important elements of a beautiful backyard garden. They should be properly picked in order to add to the aesthetic value of the garden instead of reducing its loveliness.
Consider the season – Different flowers thrive in different seasons and conditions, so it is necessary to pick those that grow all throughout the year, or at least add some evergreens.
Add some garden accessories – Ponds make a great combination with flower gardens. They provide a natural effect that increases the aesthetic value of the whole home environment. However, small gardens may not be a candidate as ponds and waterfalls will make a small garden look even smaller. As an alternative, a small chimney fire pit may be added in one corner that is surrounded by short and colorful flowers.
Maintenance – If you have successfully created a beautiful flower garden, it is very important to maintain its beauty for as long as you can. This includes sweeping of dried leaves, cutting of withered leaves and flowers, watering of plants as well as weeding of grasses. These actions assure the healthy growth of your flowers in order to increase the overall appeal of your backyard.
Gallery of Backyard Flower Gardens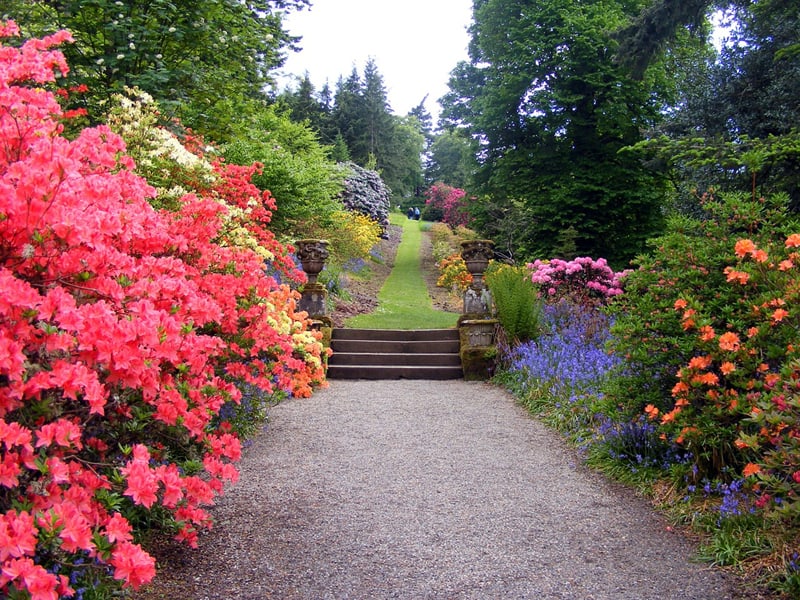 What a gorgeous path ornamented with colorful, happy flowers! I bet it's a pleasure to take a stroll through such a beautiful flower garden!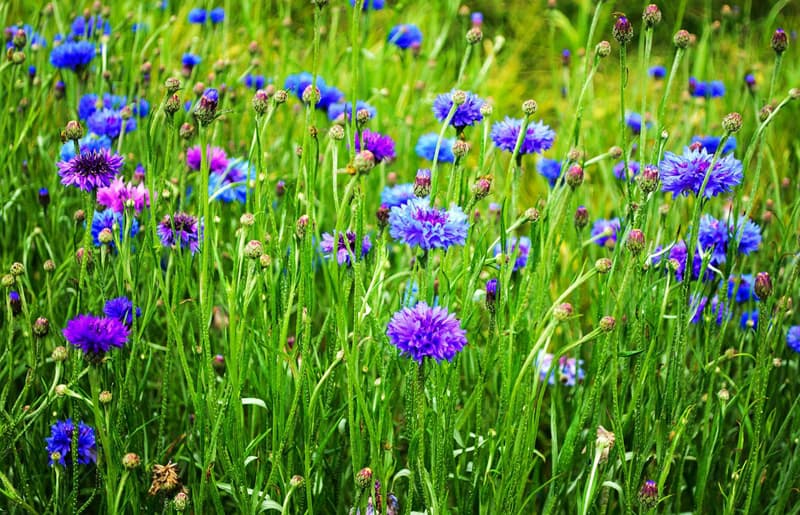 No matter what you call these flowers: bachelor's buttons, blue-bottles, or cornflowers, these delicately fragrant and cheerful flowers looking like mini-carnations, will be perfect for any garden.

These hyacinth flowers look great and smell amazing in any garden. I love planting mine on the walkway to the house so I can enjoy them easily.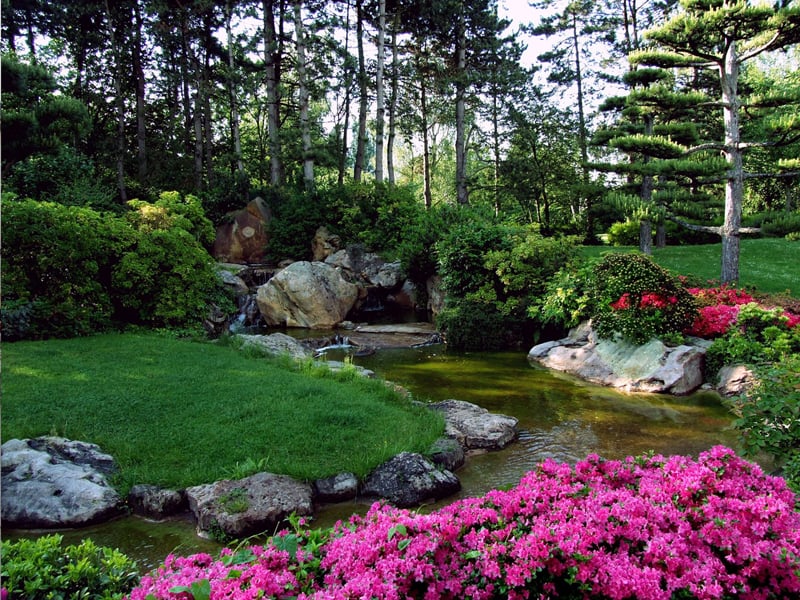 What a peaceful setting! Pink flowers combined with nice, lush foliage, and the nice stream of water is just perfect!
Nice pink flower beds, featuring different shades of pink.
Red blossoming poppy flowers bring a boost of color to any backyard: beautiful edging to any garden!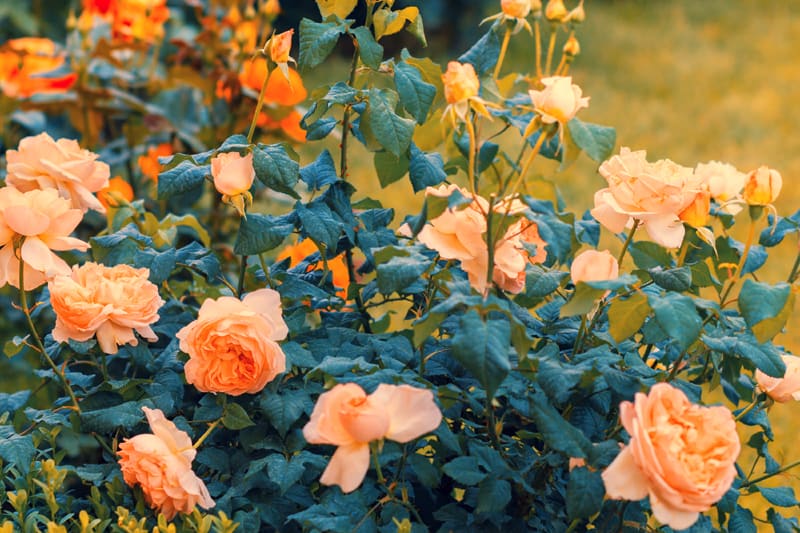 Vintage colored rose bush in the garden: such a soft color, and I can only imagine the fragrance!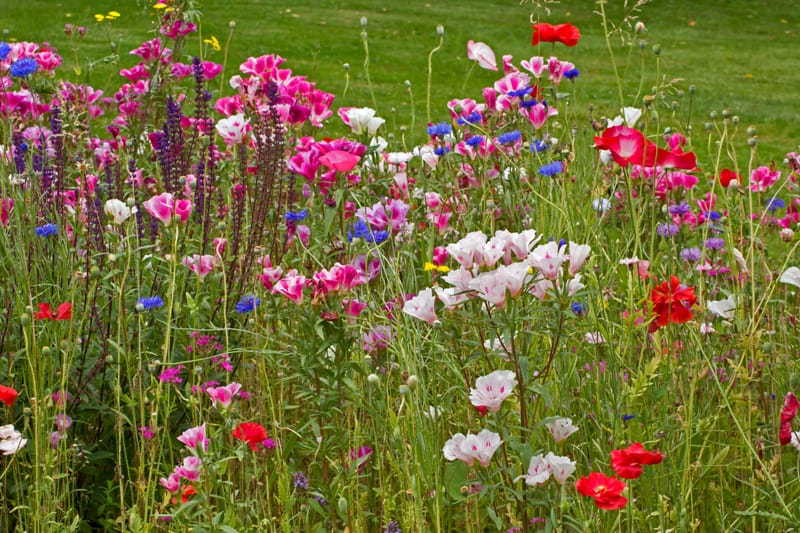 Great colors in this mixture of wildflowers!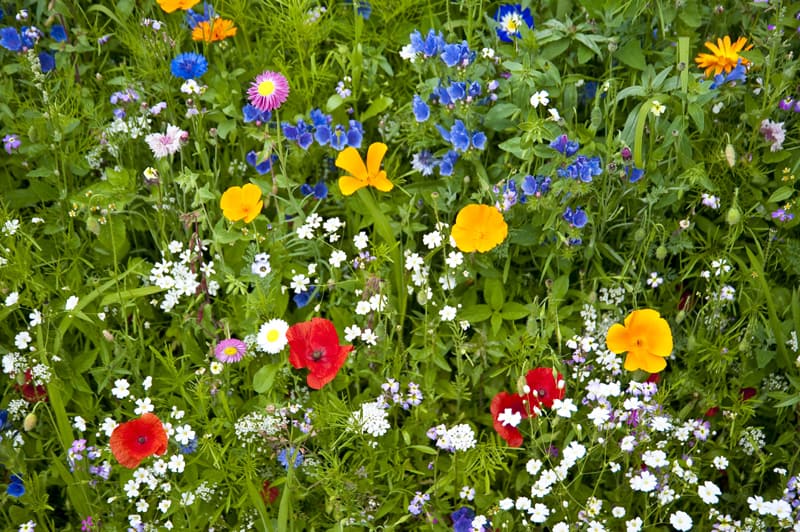 More wildflowers, this beautiful meadow with colorful wild flowers brings a smile to my face. I feel like running through and taking all this beauty in.
These yellow poppies will add a pop of color in any flower garden. Easy to maintain, and a must have!
I hope you're as inspired as I am! I'd love to see your flower garden: please feel free to share here or on our Facebook page.