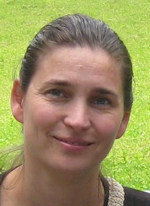 We at Backyard Garden Lovers are passionate about the beauty of nature and the benefits of working the ground. We'll bring you lots of gardening ideas, pictures of GORGEOUS flowers, tips, and tricks to make your gardening life easier, etc.
We've been gardening for almost 30 years, and still learn new tricks. As we learn, we'll share with you our discoveries.
We'd love to hear from you: never hesitate to send us your questions and share with us your gardens and backyards.
If you have a special backyard project you're proud of, send us some pictures and a bit of information about your project and we'll feature you here on our site. We'll let the world know about your accomplishments in the garden.
We're glad you stopped by: pull up a chair, and stay awhile to see the many ideas we have for you here.