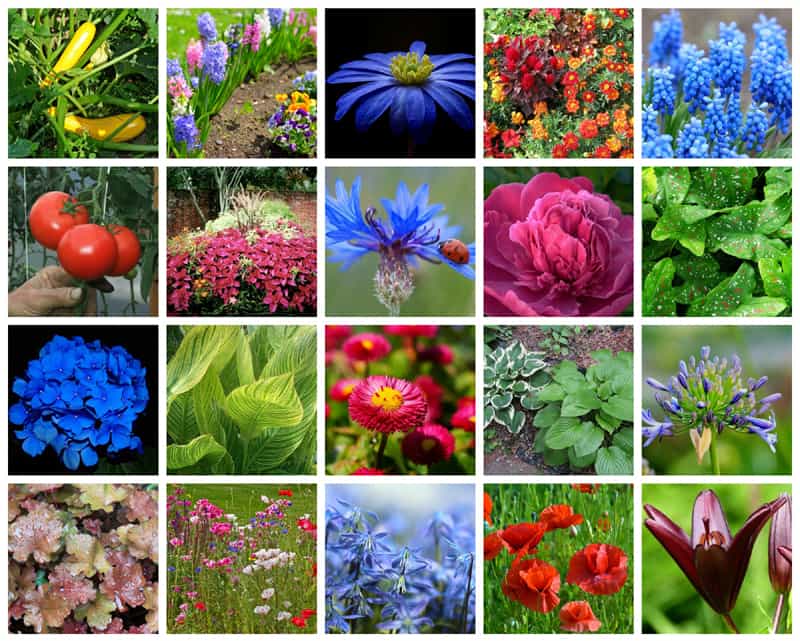 Does your garden look dull? Or, maybe are you ready for a change?  Let's see how adding some colorful flowers in your garden might bring some excitement around the backyard. The more you're able to leverage the different colors of nature the more beautiful your garden will be.
The truth is that you don't have to work very hard to get the beauty you want in your garden. Mother Nature has done most of the work for us already! All you need to do is think about what colors of nature you want to experience in your backyard and of course in your front yard 😉
If you're looking for some indoor choices, growing succulents is fun and probably the easiest!
You can also choose to focus on other single colors. Try collecting flowers that come in different shades of red. You'll turn a lot of heads with the vibrancy of red. It can also be beautiful to gather blue flowers. These are not as common and add a lot of interest.
Red Flowers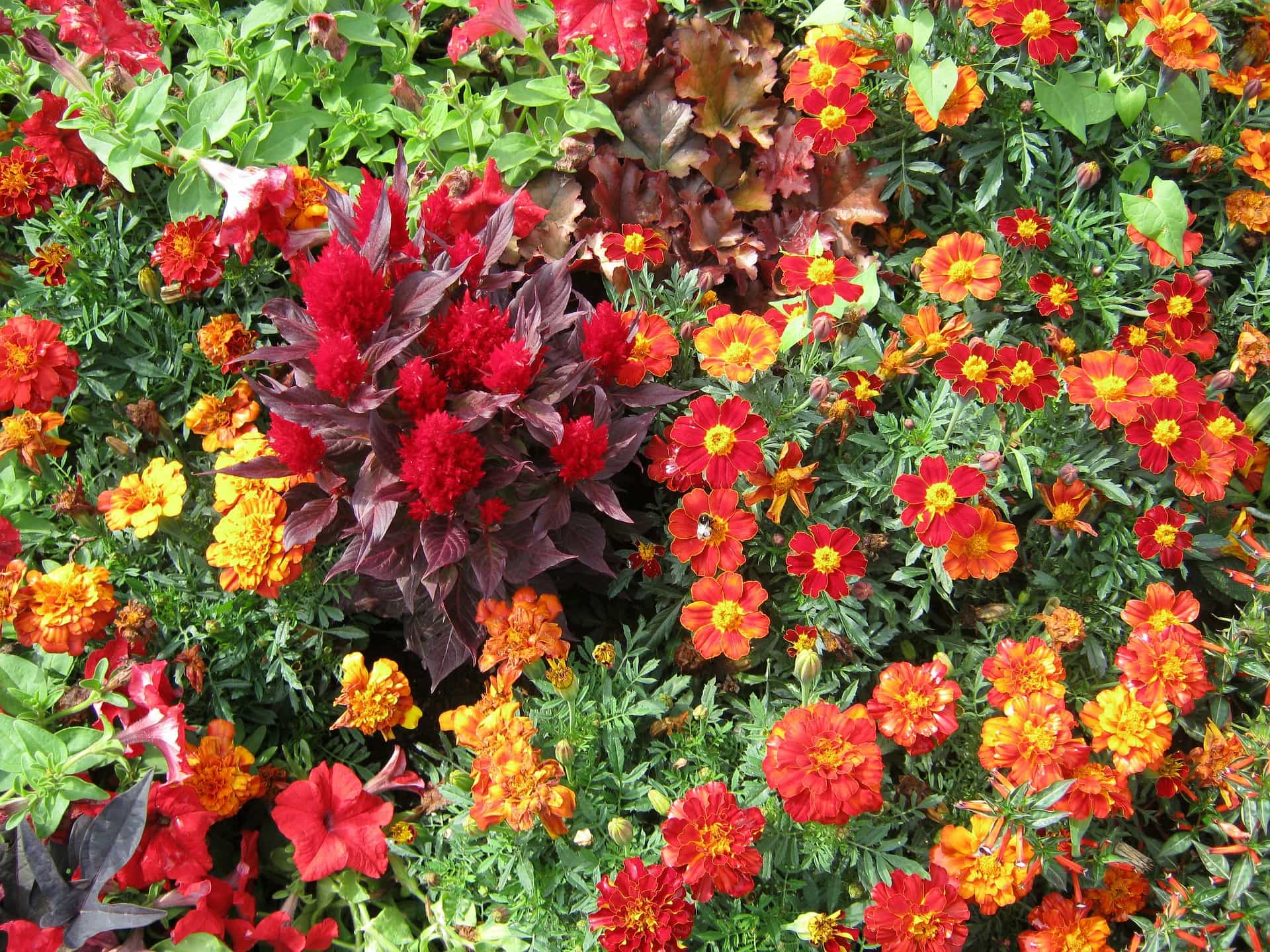 Gorgeous combination of different shades of red flowers makes a lovely combination that pleases the senses.
Pink Peony
Stunning beauty1 Mixed in your red garden, it will please the eyes as well as the nose 😉
Red Poppies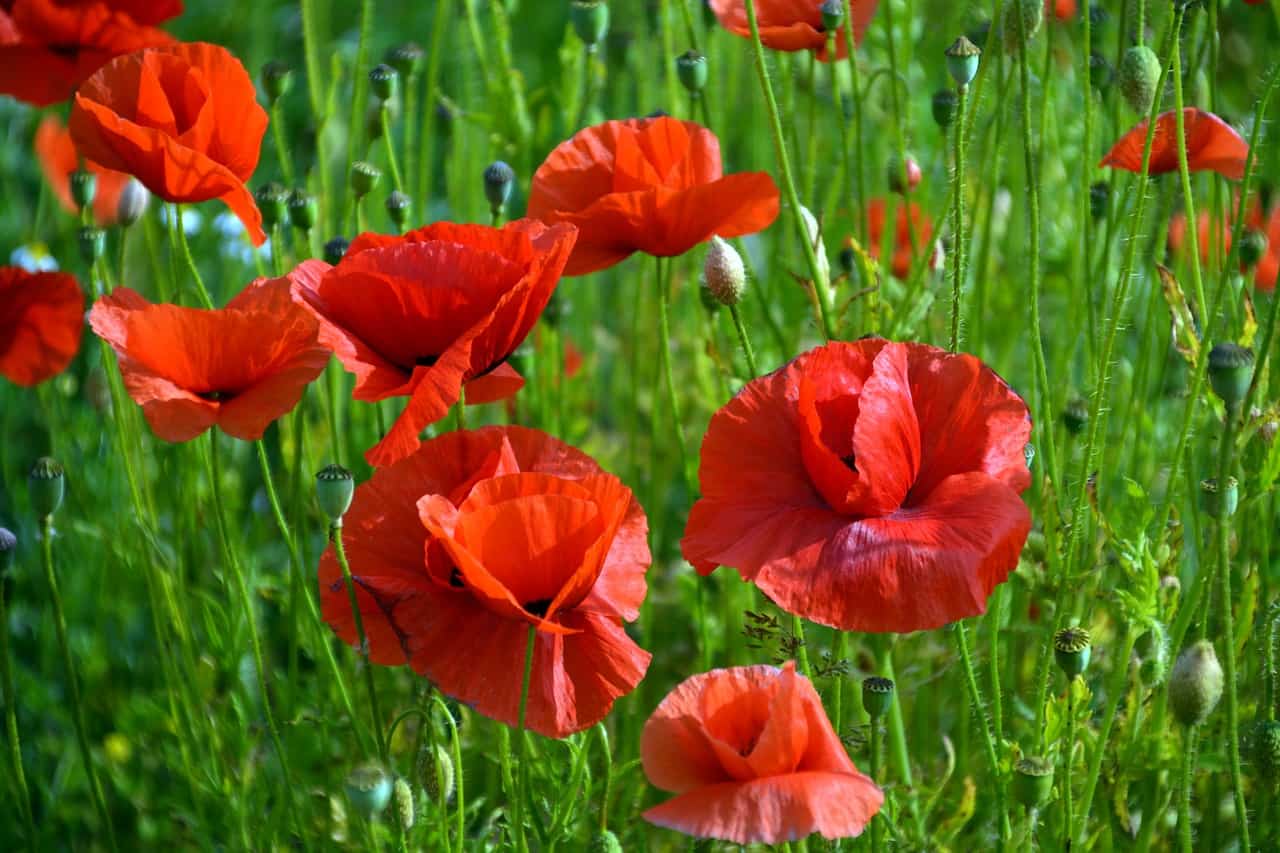 These delicate flowers bring a pop of color wherever they show up.
Red Daisies
Easy to grow, these button like flowers are adorable!
Red Lilly
Stunning red Lilly will steal the show in your red garden.
Blue Flowers
Common Grape Hyacinth – Muscari
Stunning clusters of pretty blue flowers will bring a smile to your face every time you walk by.
Agapanthus
I love this delicate flower: perfect companion to yellow, red or white flowers.
Balkan Anemone
This vibrant blue flower is so precious! A star in any garden, it will contrast most other flower, creating an interesting dynamic.
Bluebell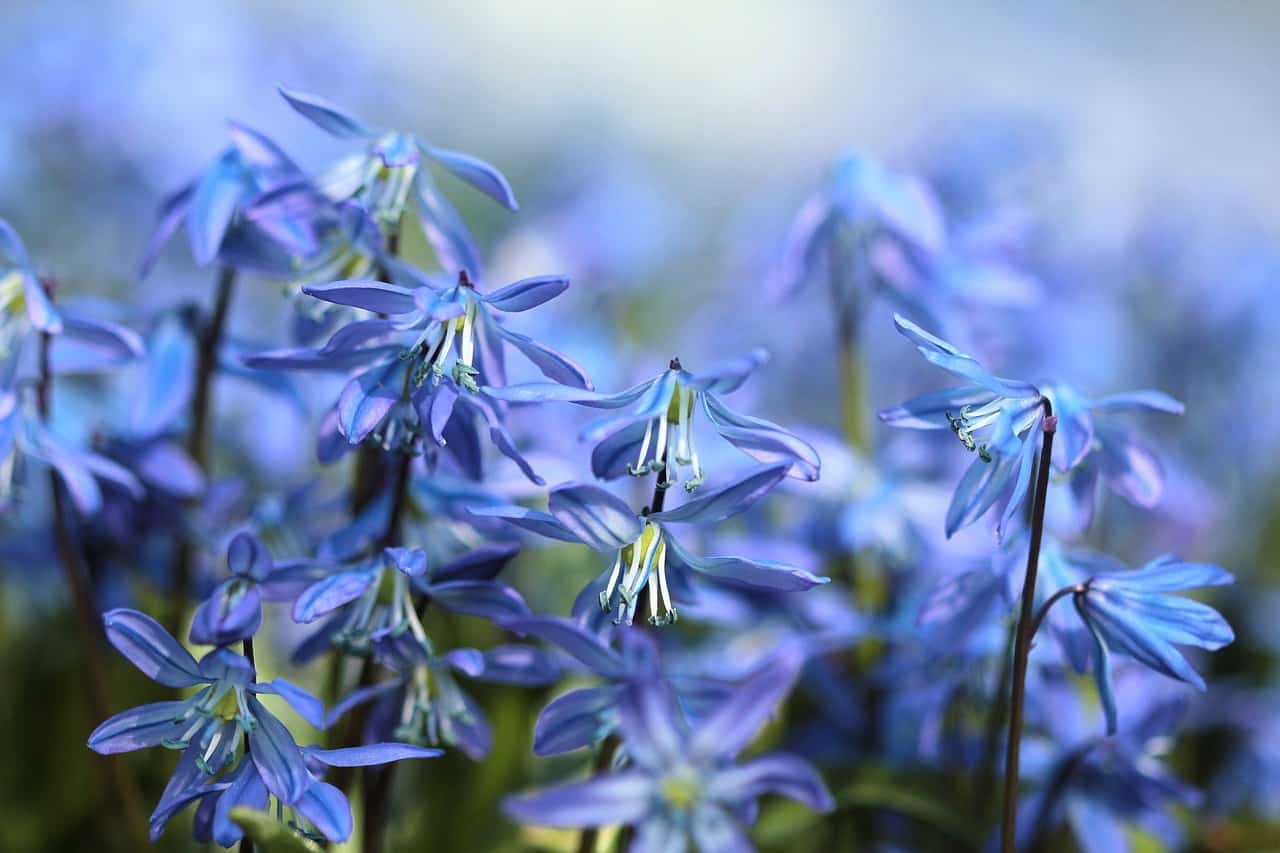 Blue Hydrangea

I'm so intrigued with Hydrangea: I love how you can change it colors by the composition of the soil!
Cornflower
This adorable flower pops up in the most unexpected places, and beautifies wherever it grows.
Colorful Flowers For Your Garden
As pretty as focusing on one color in your garden can be, most people will want to combine different colors. A red, white, and blue theme garden looks stunning around the fourth of July. Soft pinks, reds, and purples create a very feminine look.
You could also choose to plant a random mixture. There are wildflower seed packets that contain many different kinds of flowers in different colors. This is a nice way to add a lot of color to your backyard if you've been feeling like it's boring. Don't worry about it all matching, these mixtures always look great.
You can get as in depth with choosing different colors for your garden as you want. Some people will really get into it making sure that each color combination evokes a specific emotion or feeling.
If you're at a loss for color combination ideas you can head to your local florist. They are masters at knowing which flowers and colors to put together. Take a step back at all of the offerings and see if anything stands out to you.
Another idea is to visit neighbor's yard. If someone else has a "greener" thumb than you have they might be a great resource to turn to when you need help deciding on the best colors for your garden.
Colorful Foliage For Your Garden
Many people like to focus on the different greens that are out there. Even though green is a single color there are various shades and hues of green. Dark green can look absolutely gorgeous when mixed together with lighter shades.
Caladium
Caladiums are a great for shady garden beds or containers. They look gorgeous from early summer until frost.
Heuchera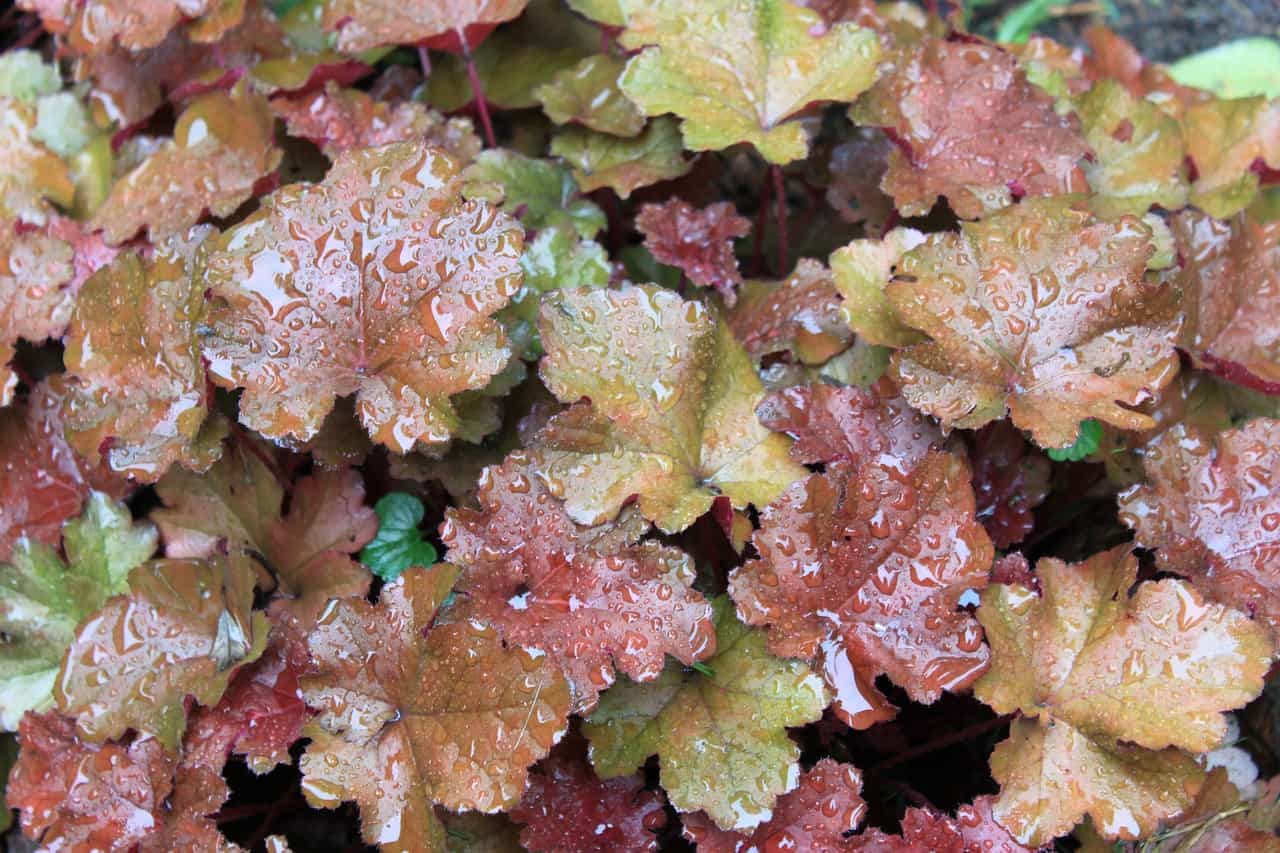 Heuchera is a beautiful addition to any garden. With leaves coming in several different colors, from purples, to silver, and red, and bronze, and speckled, they make a gorgeous spectacle in your garden. And when it blooms, its small bell shaped flowers are just an extra delight to see.
Hosta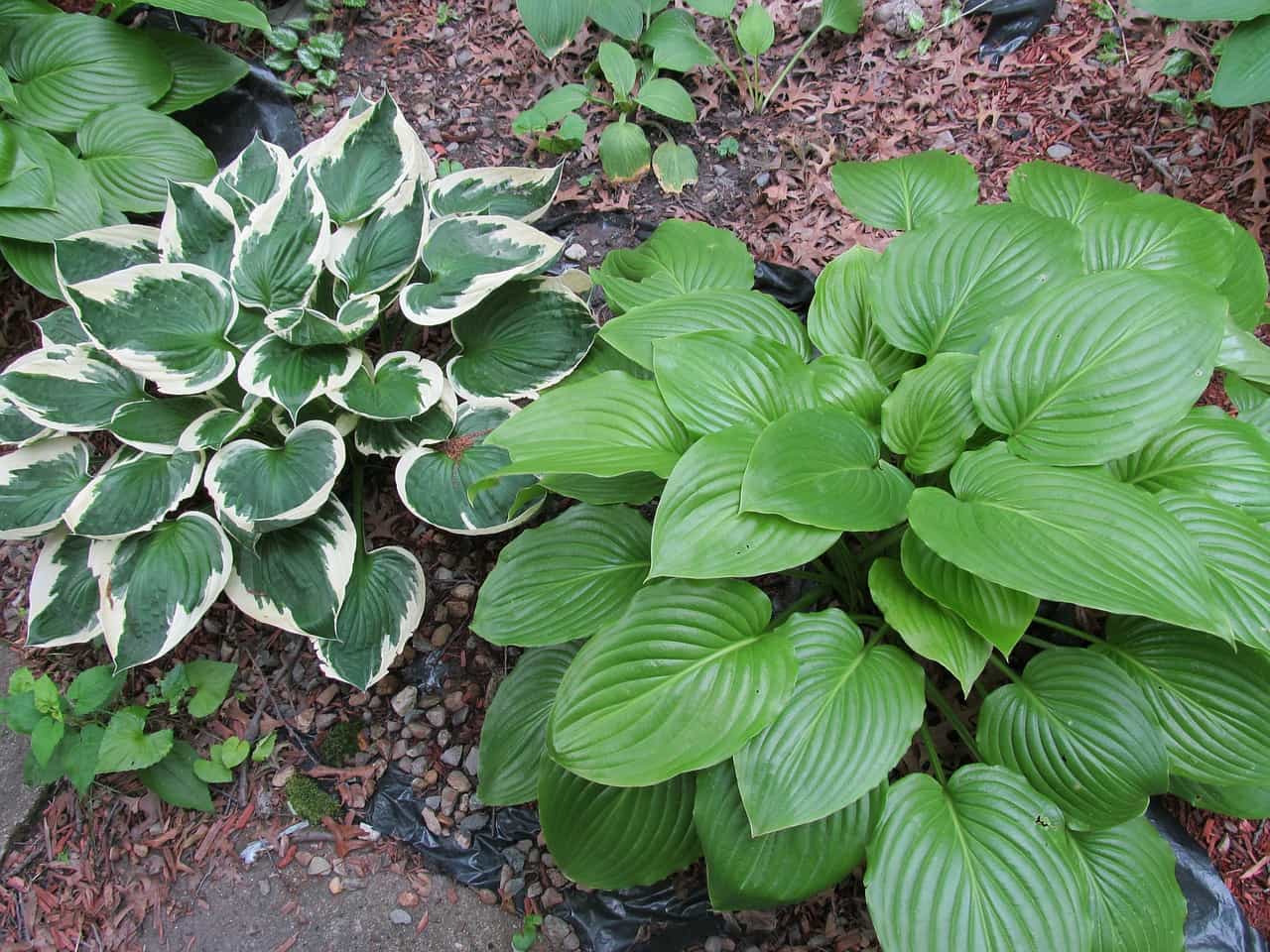 Shade-loving perennials, hostas will brighten even the most boring spot with their gorgeous foliage. Lots of color in these leaves, and the flowers are pretty too!
Red Coleus
Easy to grow, Coleus comes in a many colors, both solid and mixed. Make sure you water them well during dry times: they need their water!
Variegated Canna
These tropical beauties are stunning! Growing in green, bronze, black, variegated, or striped foliage, their flowers also come in many colors: pink, orange, yellow, red, and even bicolor.
Colorful Vegetable Gardens
Don't forget that vegetables add color too! When you're growing vegetables your first thought probably isn't about which colors look best, but you can make a conscious effort to combine the best looking vegetables to create a dramatic effect in your yard.
Tomato Plants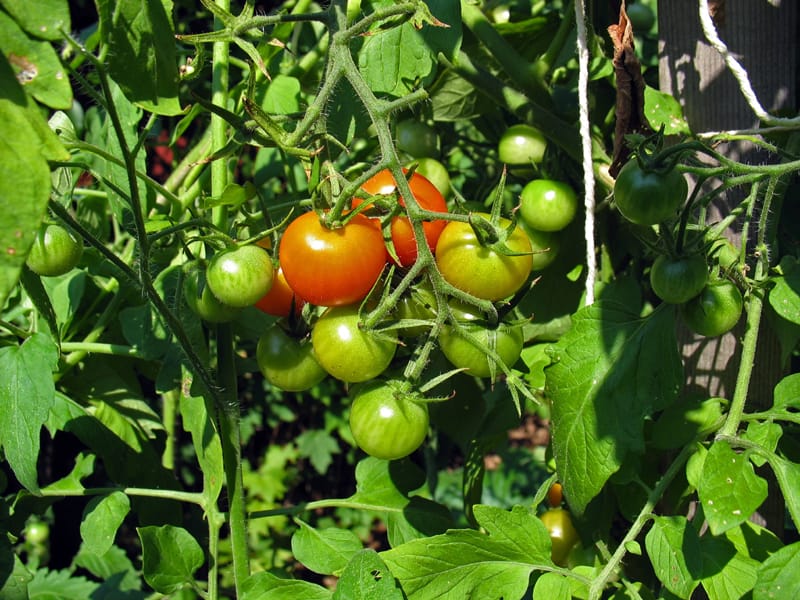 Zucchini Plants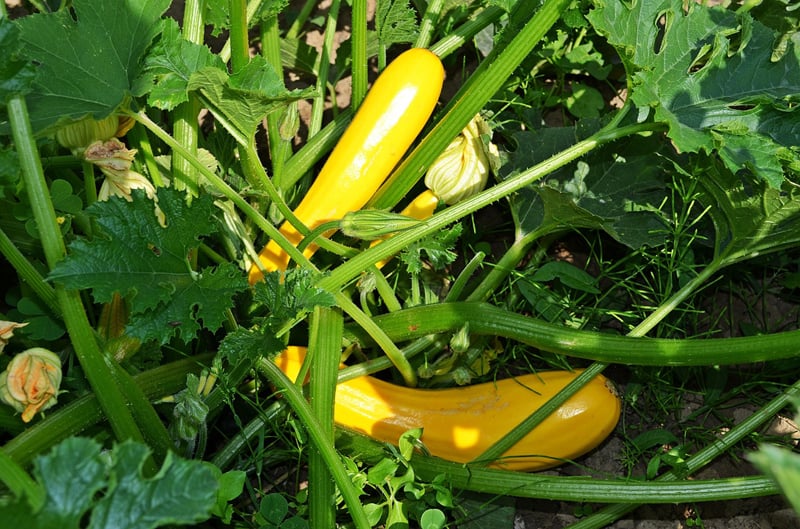 Colorful Fruit Gardens
Adding color to the garden is an amazing way to add beauty to your yard. You can really have fun with the natural colors that are out there. Check around for inspiration and get started with your own garden today.
Save
Save