Lavender, like many herbs, can be difficult to propagate from seed, so you will likely want to purchase seedlings to transplant when first starting out. The question then arises, Where to buy lavender plants? A local, reputable nursery or other supplier is often the best choice, as they will offer lavender varieties suited to your local growing conditions. Purchasing from a local nursery also does not require shipping, which typically costs extra and can result in damaged plants. Plus, you can see the plants before you buy them.
However, you may not have a lavender plant supplier just down the road, making shipping your only option. Either way, you will want to select your supplier and lavender plants carefully to ensure you receive healthy plants for the best possible start to your lavender-growing venture. Following the below helpful tips for buying lavender plants is a list of recommended sellers to purchase from.
How to grow lavender for profit
Tips for Buying Healthy Lavender Plants
First, whether buying in person or online, make sure to choose a reputable supplier that guarantees healthy, disease-free plants. Ask other lavender growers where they source their plants from, or take a look at the list below for suppliers that ship lavender plants. For online orders, check the company's refund policy: do they offer a refund, credit, or replacements if you receive damaged plants?
When shopping in person, you can see for yourself the quality of the plants offered. Inspect plants carefully so as not to damage any of their inventory, or better yet, ask for a staff member to help you. Look for healthy green foliage with no browning or other signs of disease or insect damage. New growth signifies that plants propagated by cuttings have established roots.
You can also gently tap a plant out of its nursery pot to confirm the presence of roots. Ideally, the plant should also not be root bound. It will still grow into a healthy plant, it just might take longer to become well established.
After getting your new lavender plants home, set them in a sheltered place for a week or two to allow them to acclimate to their new location before being planted. This helps reduce transplant shock. If your plants were shipped, you will also want to inspect them as soon as they arrive, making sure none were damaged in transport.
Variety and size
Other considerations include the variety of lavender – based on your USDA growing zone, intended use, and preferred color and bloom time – and the size of the plant. To help you decide on varieties, check out our articles on types of lavender, culinary lavender varieties, and lavender flower colors.
For the size, consider how and why you are growing lavender. If you want just a few plants for landscaping, you might purchase larger pots, perhaps even gallon-sized, for lush plants with an abundance of blooms the first year. On the other hand, if you plan to grow a whole field of lavender and don't mind waiting (and watering) a year for them to become established, choose one-inch plugs or, at most, three-and-a-half-inch pots.
Are you adventurous? Grow lavender from seeds.
Where to Buy Lavender Plants
The following suppliers ship across the US and come recommended by experienced lavender growers.
Located in North Carolina, North Carolina Farms offers both conventional and certified organic lavender in 100-plug trays (four-tray minimum).
A certified organic wholesale greenhouse company in Pennsylvania, Peace Tree Farm offers specialty lavender in plugs, trays, and quart-sized pots (minimums vary).
3. Sage Creations Organic Farm
Sage Creations Farm, located in Colorado, specializes in lavender and sustainable growing practices. They offer starts in sizes from one-inch plugs to gallon pots (160-plant minimum).
A wholesale nursery in California, Takao Nursery sells disease-free lavender and other plants in deep cell elle pots (broker required, four-tray minimum).
Tumalo Lavender is a lavender farm in Oregon that sells plants in three-inch and gallon pots (contact for wholesale pricing and details).
A lavender farm in Washington, Victor's Lavender offers live plants in plugs, two-inch pots, three-and-a-half-inch pots, and four-packs (minimum four trays or three four-packs).
Walter's Gardens, a wholesale perennial grower in Michigan, sells lavender in 20-count and 72-count plug trays (three-tray minimum).
Whether you order lavender plants online or pick them out in person, set yourself up for success by choosing healthy plants from a reputable grower. I hope reading the above tips and suppliers list has provided you with the confidence and knowledge you need to dive in a purchase some lavender plants. Happy growing!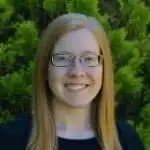 Serena Manickam is a freelance editor and writer and sustainable market gardener in rural Virginia. She holds a BA in environmental science and runs Fairydiddle Farm, a small market garden in which she grows no-spray produce and herbs to sell at a local farmer's market.