Your front yard is one of the first things people see while driving or walking by. A well-manicured lawn is nice, but who wants to mow twice a week and only see green? Wouldn't you rather enjoy a front yard rose garden? I know I do!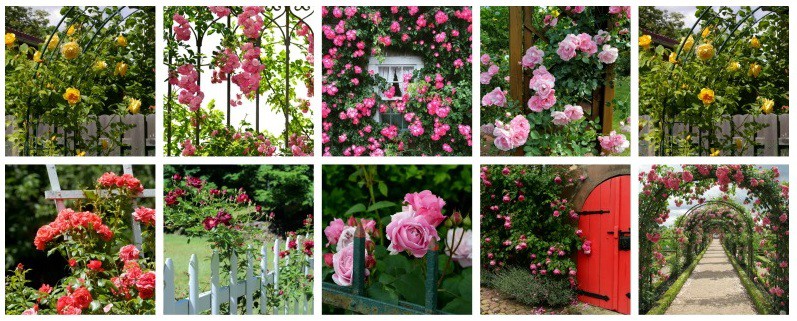 Brighten up your front yard and add some colorful landscape by planting lots of roses, in all colors and shapes. Dress up the corners of the house, add a few potted roses by your door, and add some window boxes with colorful mini roses.
Having a small rose garden or several rose bushes scattered throughout the lawn will give your property a whole new look.
Roses also make a really nice border for your storage shed. Here are some more ideas for landscaping sheds.
Tips For A Great Front Yard Rose Garden
Find inspiration before you plant your garden
Everyday Roses: How to Grow Knock Out® and Other Easy-Care Garden Roses
If this is your first time creating a front yard rose garden, take time to create a vision for a colorful rose garden that will please you and your neighbors. Look at photos in magazines, online, and in your neighborhood. Take a drive to get inspired by other people's front yard rose gardens.
You don't need to start big: just add a few rose bushes each year, as you learn what color combinations you love. Make sure you add other plants and pretty colored flowers to create interest and give your roses the opportunity to shine over the background.
Add other plants to your rose garden for color & interest
Mixing the roses with moderate-sized evergreen shrubs, hedges, and structures or sculptural elements provides some winter interest. Mix in some perennials and small shrubs for extra color and year-round interest. What mixes well with roses in the garden? Here are just a few ideas: daylilies, lady's mantle, lavender, larkspur, iris, verbena, baby's breath, and daisies.
Create the right conditions for your rose garden
Roses love a sunny location, so it's important to choose a spot that gets lots of sunshine. They also need room to grow, so don't plant them too close, or you'll need to remove or prune them later. If you plant your roses near a pathway, make sure they aren't too close, or you'll hurt yourself and the roses with too much traffic.
Roses do need constant maintenance, so plan well! Don't go wild planting roses that will suffer because of neglect. It's better to have a smaller well maintained rose garden than a large one full of dry buds and overgrown. Learn more about growing beautiful roses.
Here's an idea: if your roses are doing well, and your street is well-traveled, you could have a few cut roses in a bucket filled with water, hung on a trellis by the street with a FREE sign: I'm sure you'll add many smiles on your neighbor's faces 😉
Use a variety of roses
There are many types of roses available and it's nice to mix and match the different colors to create a beautiful haven everyone can enjoy.
The rose is a very special flower because it symbolizes love and each color has its own special meaning. For instance, red symbolizes love and passion, yellow symbolizes joy and friendship and white symbolizes innocence and purity.
You'll be amazed at the difference a small rose garden in your front yard can make (see more than 40 pictures of roses here)!
Roses will add beauty and color to your front yard, giving it that special touch it needs to be fun and interesting. Planting roses is an affordable and exciting way to enhance your front yard.
Ways To Add Roses To Your Front Yard
1. Add roses to windows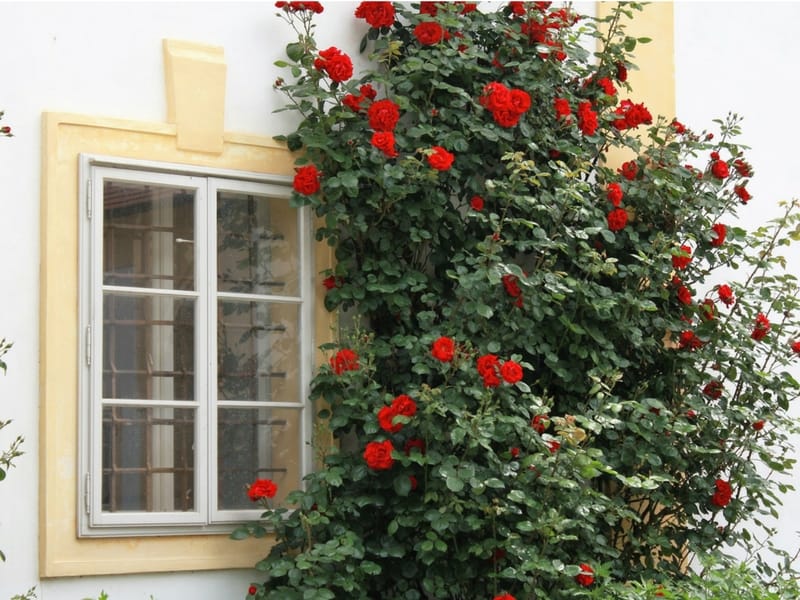 Gorgeous red roses bush against a yellow-framed window.
Beautiful pink roses cascade over a white window, giving a cottage garden look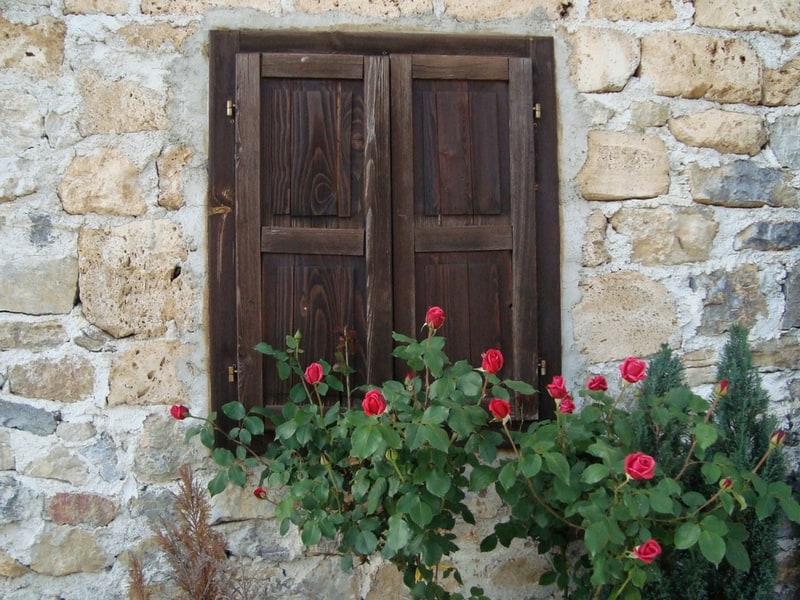 Roses framing an old wall window
2. Create a rose pathway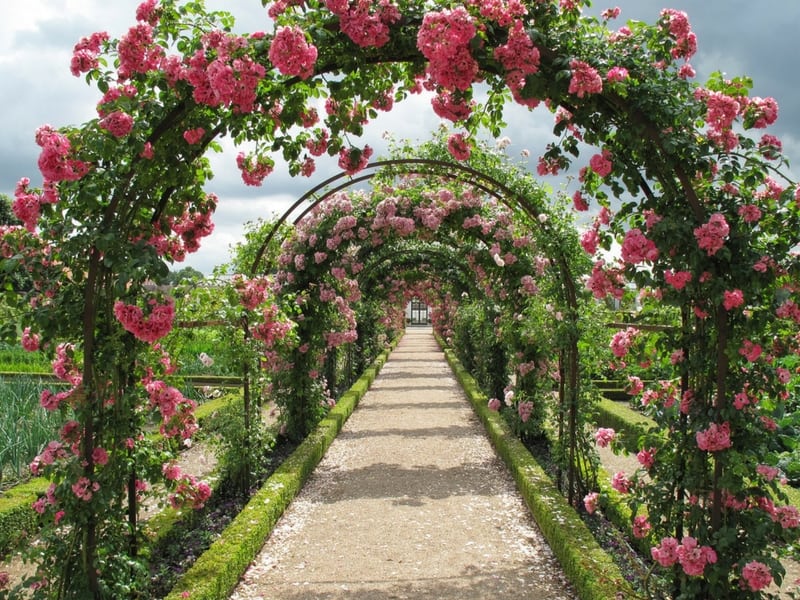 Climbing roses form a beautiful arch over the pathway
3. Roses near fences
Beautiful arch made of yellow roses going over a fence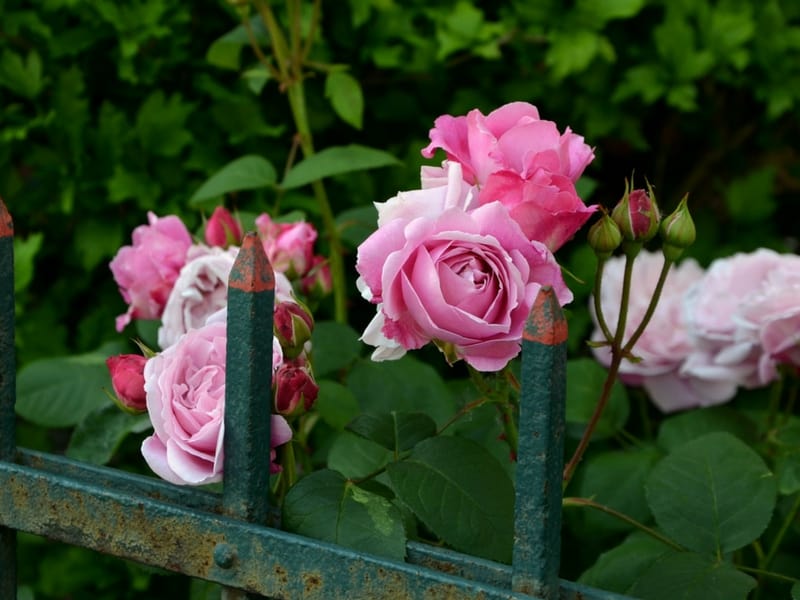 Pink roses peeking out from a white garden fence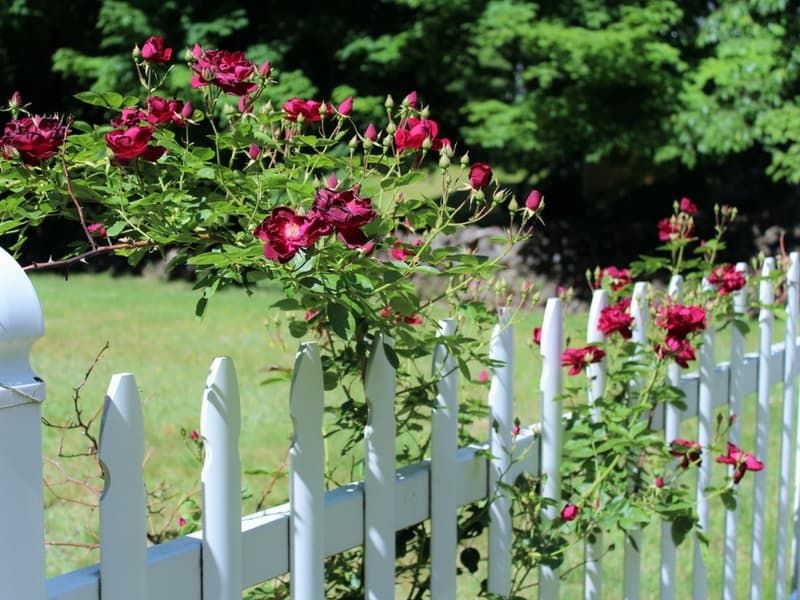 Red roses against a white fence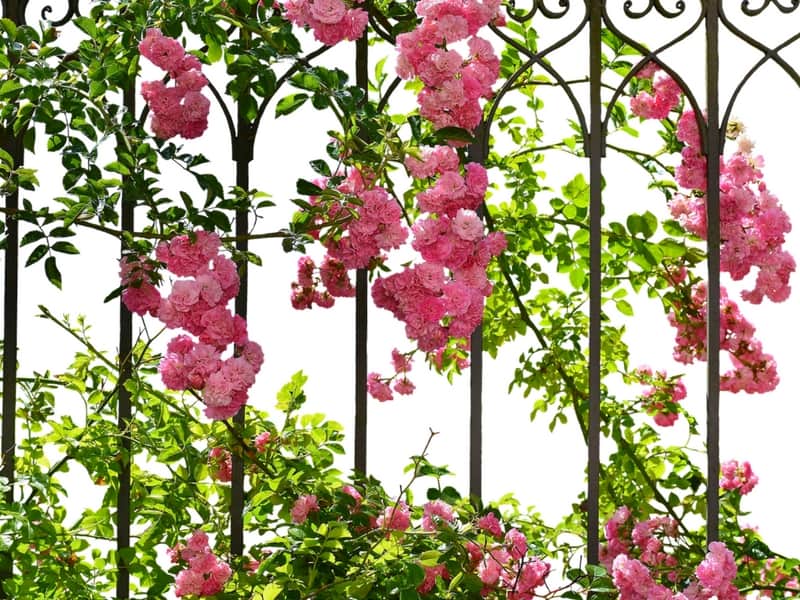 Romantic rose blooms by a wire fence
4. Potted roses by the front door
Beautiful roses in a planter by the front door
Red roses bush by a beautiful garden door
5. Roses climbing on trellises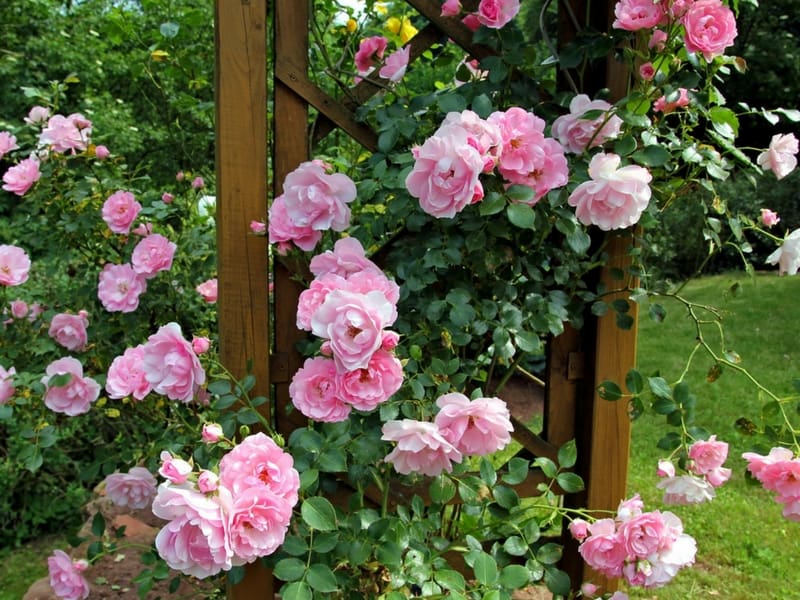 Rose blooms in front of a summer pavilion
Rose trellis
6. Plant roses on the sides of the house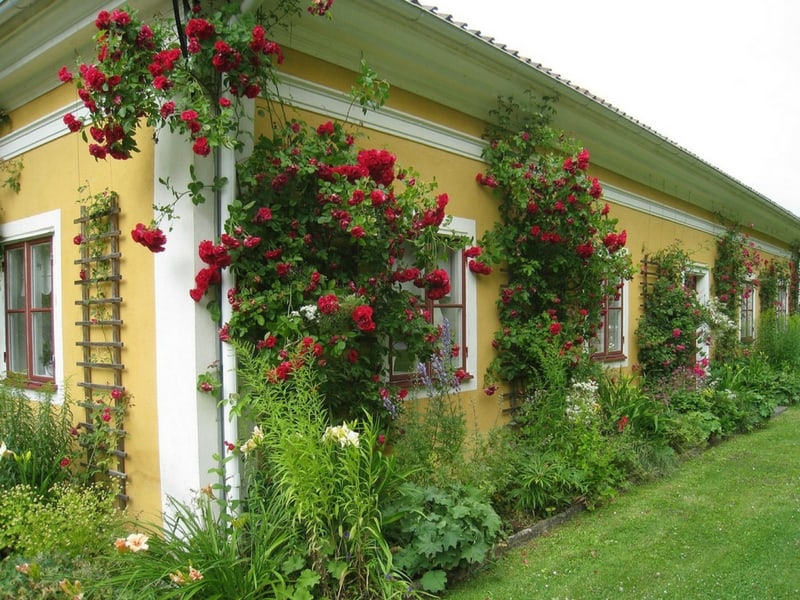 Countryside roses in Sweeden
I hope I've inspired you to dream about your own front yard rose garden.
Here are more ideas for landscaping your front yard: not all include roses, but they are all beautiful.