If your garden is producing more zucchini than you can eat, I have some good news for you. Fried zucchini is absolutely divine! Oh…. the flavor! One of my favorite ways to eat this overproductive vegetable. I just picked 3 more golden zucchini from the garden today and I'm in the mood for crispy fried zucchini. So, I went on a hunt for fried zucchini recipes to find a new favorite. I'm sharing my findings with you, so you can enjoy them too!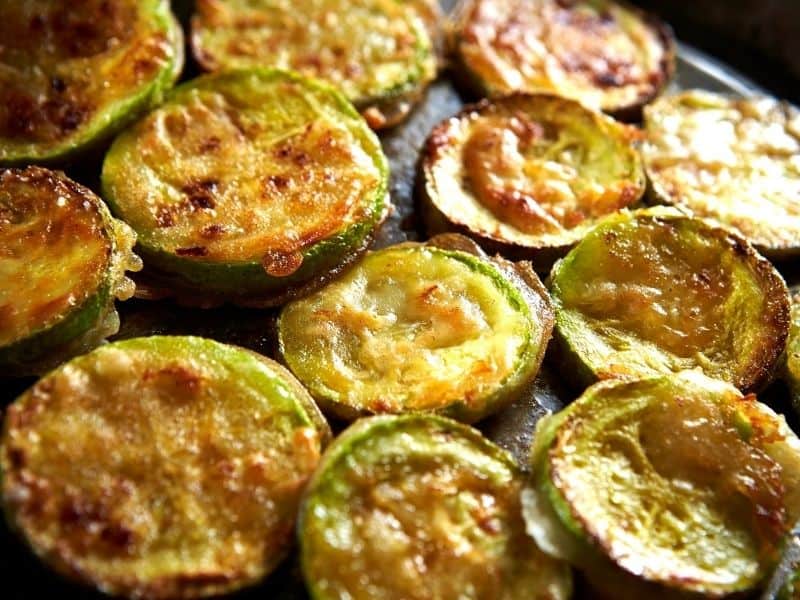 If you are berried in zucchini, you might want to freeze some of your zucchini or try one or more of these baked zucchini recipes.
Tools you'll need for fried zucchini recipes
You can always use what you have on hand in your kitchen drawers: a plain old knife and an old frying pan, etc.
But if you plant zucchini every year, and will be making all these fried zucchini recipes, you might as well make your life easier. Here are the tools that will make your life easiest when cooking zucchini.
That's about it. You're now ready to make fried zucchini chips, fritters, and curly fries. If you haven't tried these, you must (I'll share my recipe in a few days).
Drool Worthy Fried Zucchini Recipes
Please don't let the abundance of zucchini from your garden turn you off to this delicious vegetable. I promise you, once you try fried zucchini, you'll want more!
I hope you found at least a few fried zucchini recipes you wish to try. I'm definitely going to make some zucchini fritters next time I pick zukes from the garden (probably tomorrow, LOL).