If you're looking for a fun way to celebrate the start of spring, try these free tulip coloring pages! They are a fun way to relax or create a special decoration for homemade cards or to display.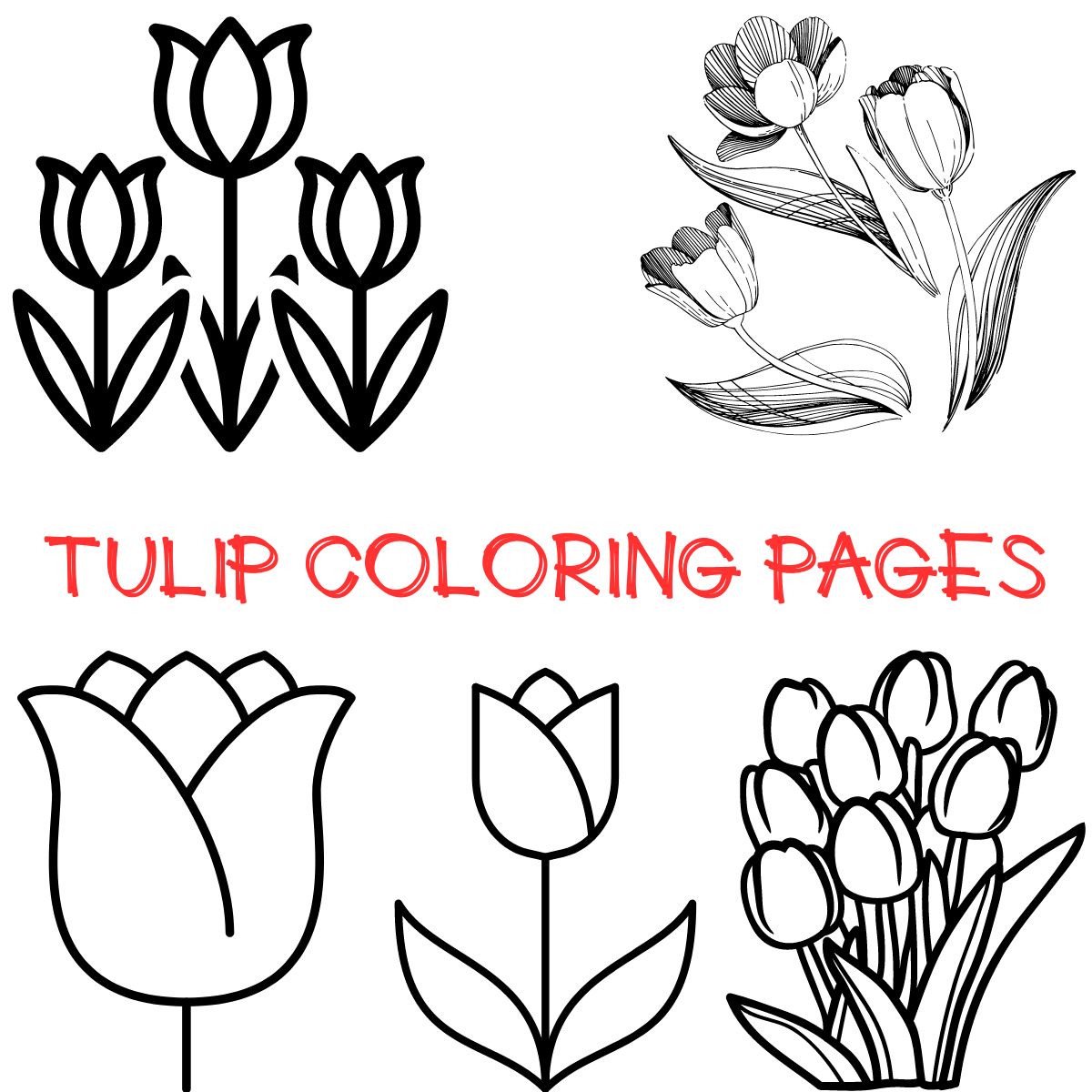 Tulips are one of the most popular spring flowers and always a welcome sight after a long, cold winter. There are so many different species of tulips, from the regular Darwin or Triumph tulips most of us recognize to the more unusual fringed, parrot, and double tulips. Tulips come in many colors and shades, so feel free to get creative with the colors you choose for these free pages.
There are so many reasons you might want a tulip flower coloring page!
They're a perfect way to look forward to warm, sunny weather while it's still cold outside.
Coloring is also very relaxing for kids of all ages and adults, and there's something even more soothing about coloring in beautiful flowers.
If you're a gardener or flower lover, these flower coloring pages will bring you lots of joy.
If you're printing these for kids, these tulip pictures will make a precious gift from kids to their mothers for Mother's Day, Easter, or other special occasions. Give the colored pages with a special handwritten message on the back. They could also cut out the tulips and glue them to the front of a homemade card.
Free Printable Tulip Coloring Pages
There are eight free tulip coloring sheets available in this post for plenty of coloring fun. Some of these are more simplistic and are perfect for toddlers or young children. The more detailed drawings are suitable for older kids and adults.
Tulip coloring pages for adults
Coloring is a great way for adults to relax and unwind while tapping into their creative side. With their elegant and graceful petals, flowers, including tulips are popular coloring pages for not only kids but adults too.
Coloring pages can provide a therapeutic and stress-reducing outlet that allows people to focus on something enjoyable and creative.
Whether you prefer to color as a way to unwind after a long day or simply to have fun with a creative hobby, coloring tulips can provide you with hours of enjoyment and relaxation.
Download all tulip coloring pages on this page
Tulip drawing coloring page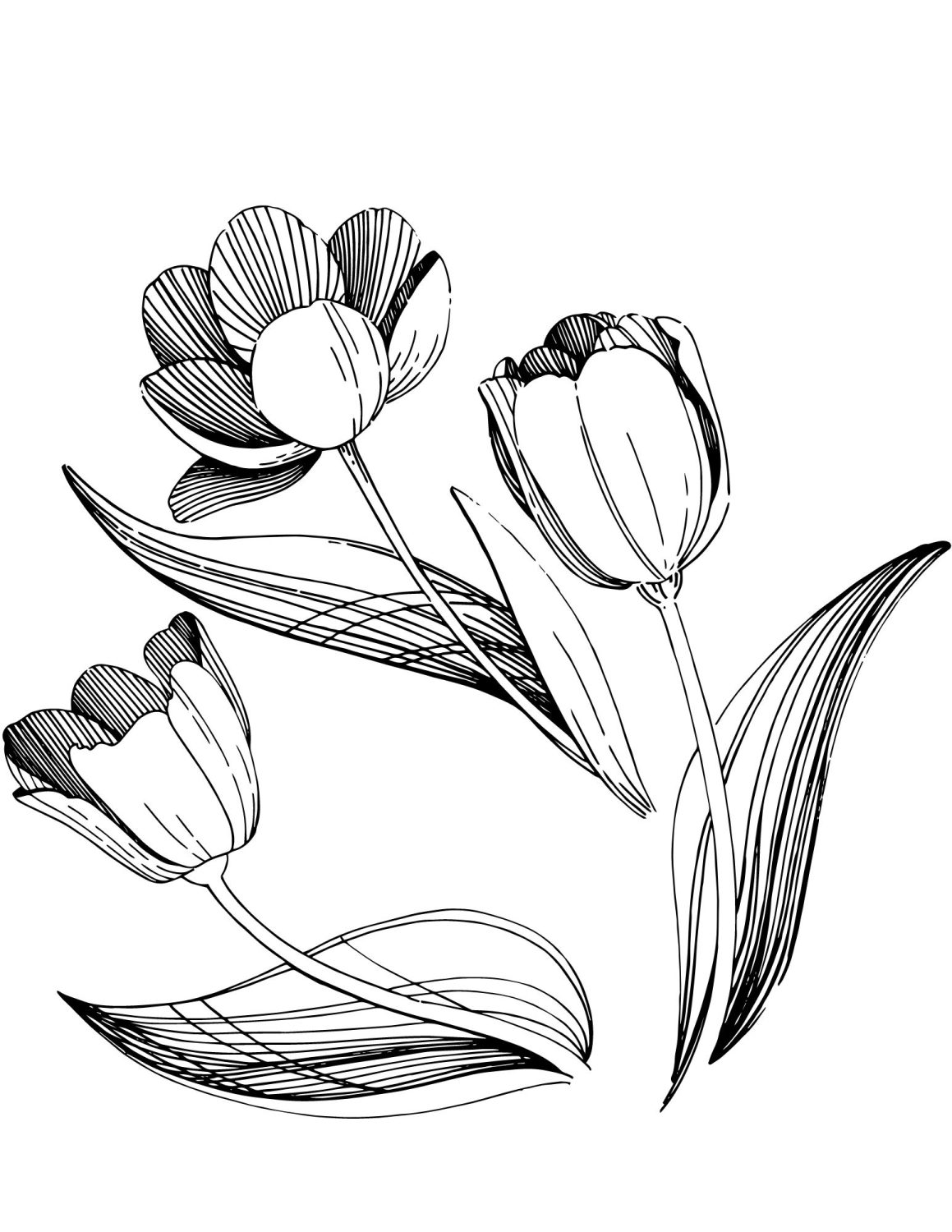 Decorate these simple tulips with oil pastels or colored pencils to match the quickly-sketched style.
Tulips in full bloom coloring page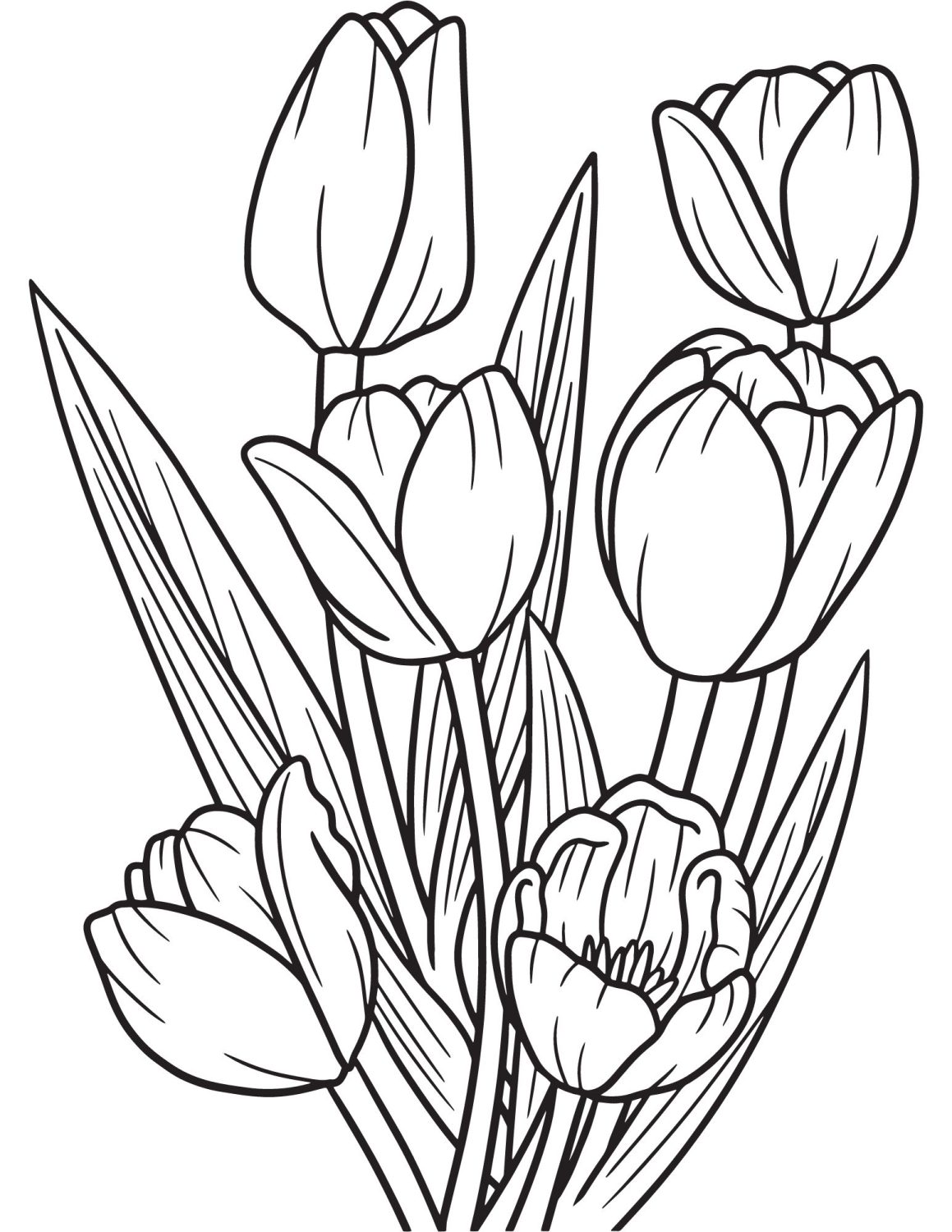 Color these beautiful tulips with your favorite colors.
Tulip coloring pages for kids
Coloring pages are a great activity for kids, as they provide a fun and engaging way to explore their artistic talents while learning about nature.
Coloring pages also provide a range of developmental benefits for children. They can help improve fine motor skills, hand-eye coordination, and focus and concentration. Coloring can also be a fun and interactive way for kids to learn about different shapes, sizes, and colors.
With their bright colors and fun designs, tulip coloring pages for kids are sure to provide hours of fun and creative play. So why not print out a few pages and let your child's imagination run wild as they create their very own tulip masterpieces?
Download all these tulip coloring pages here.
Geometric tulips coloring sheet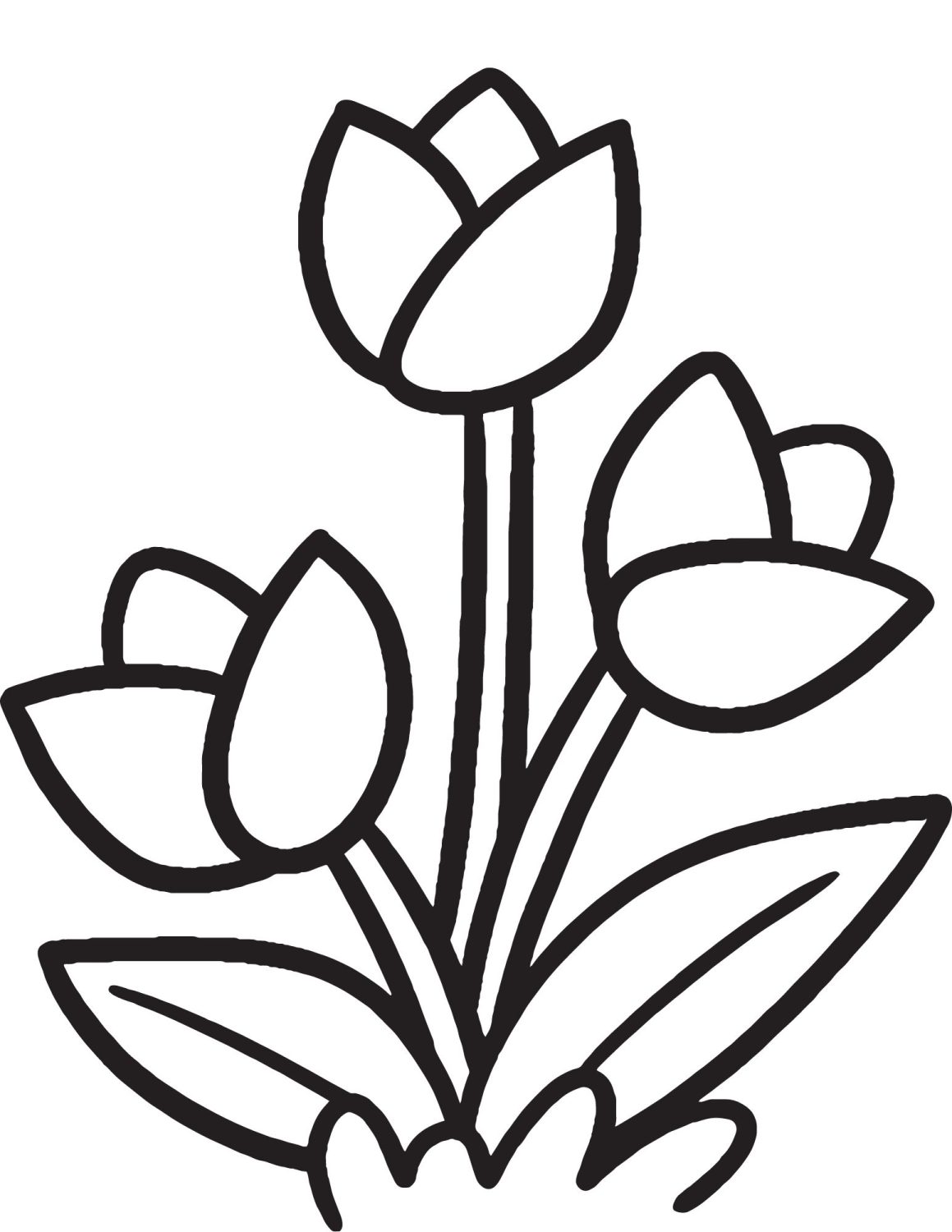 This fun image features three garden tulips in simple, bold lines. This one is ideal for little kids.
Bouquet of tulips to color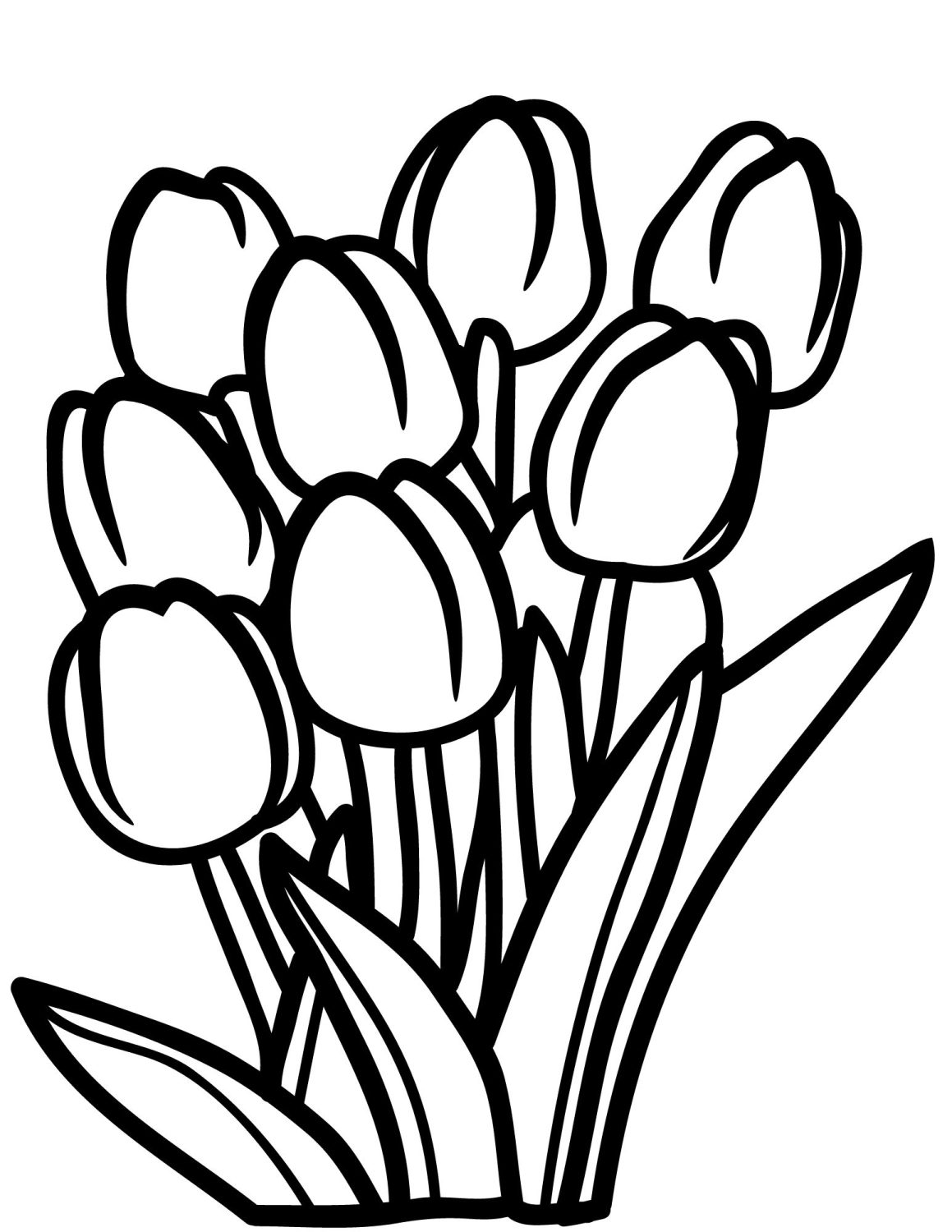 This bouquet would look beautiful painted in a rainbow of vibrant colors.
Single tulip page to color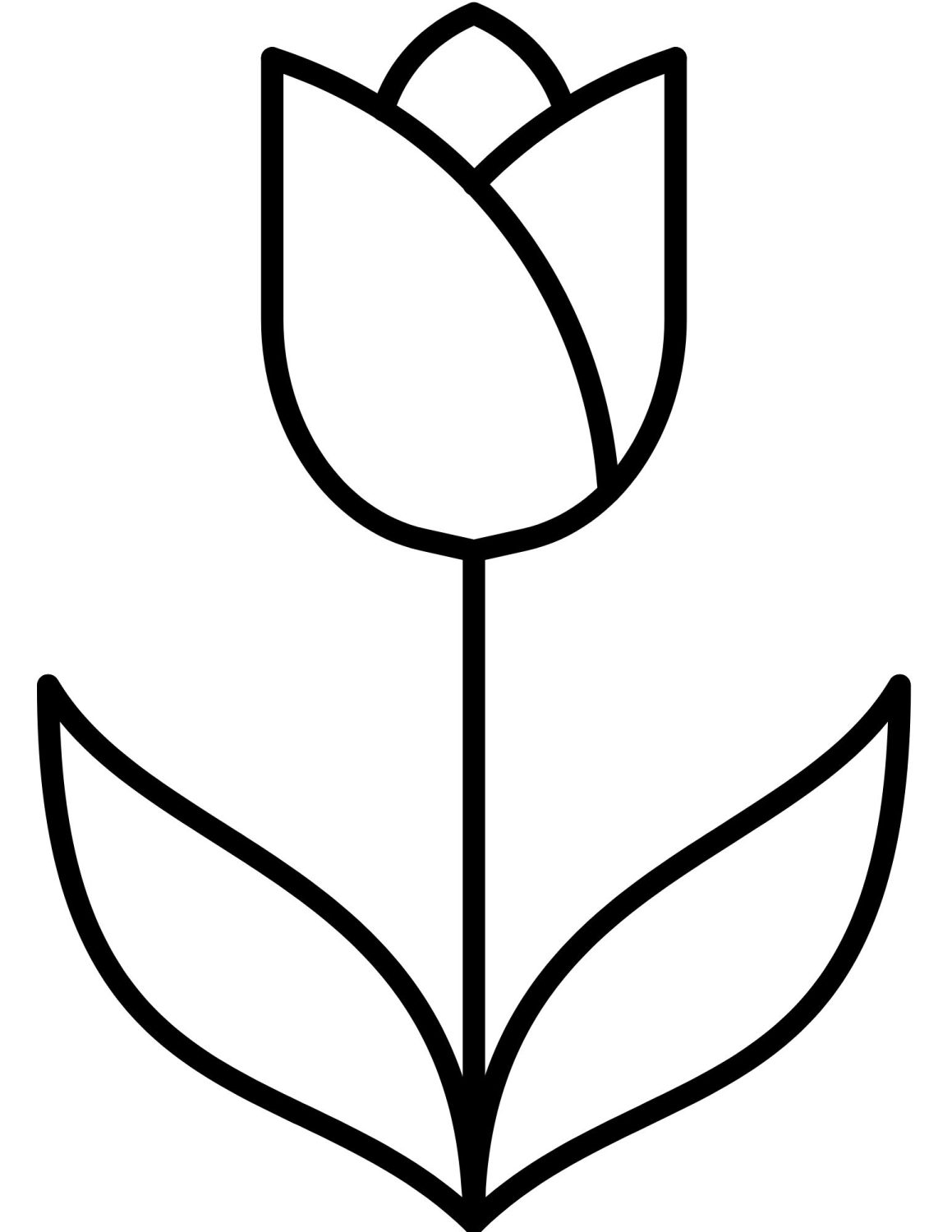 This delicate flower is very simple and would be an excellent way for young kids to practice fine motor skills.
A trio of tulips printable sheets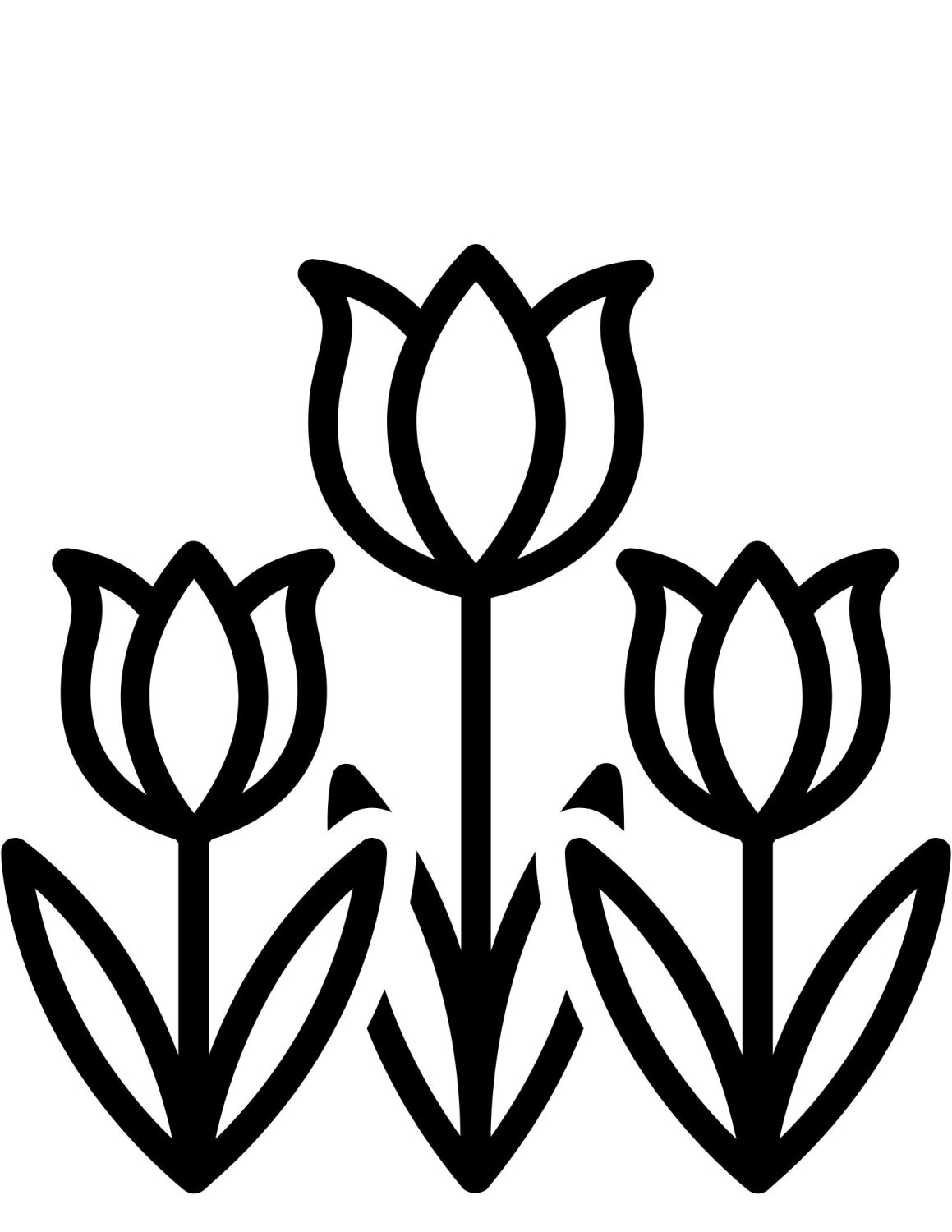 These blooms would look lovely decorated in simple primary colors.
Single bloom tulip page to color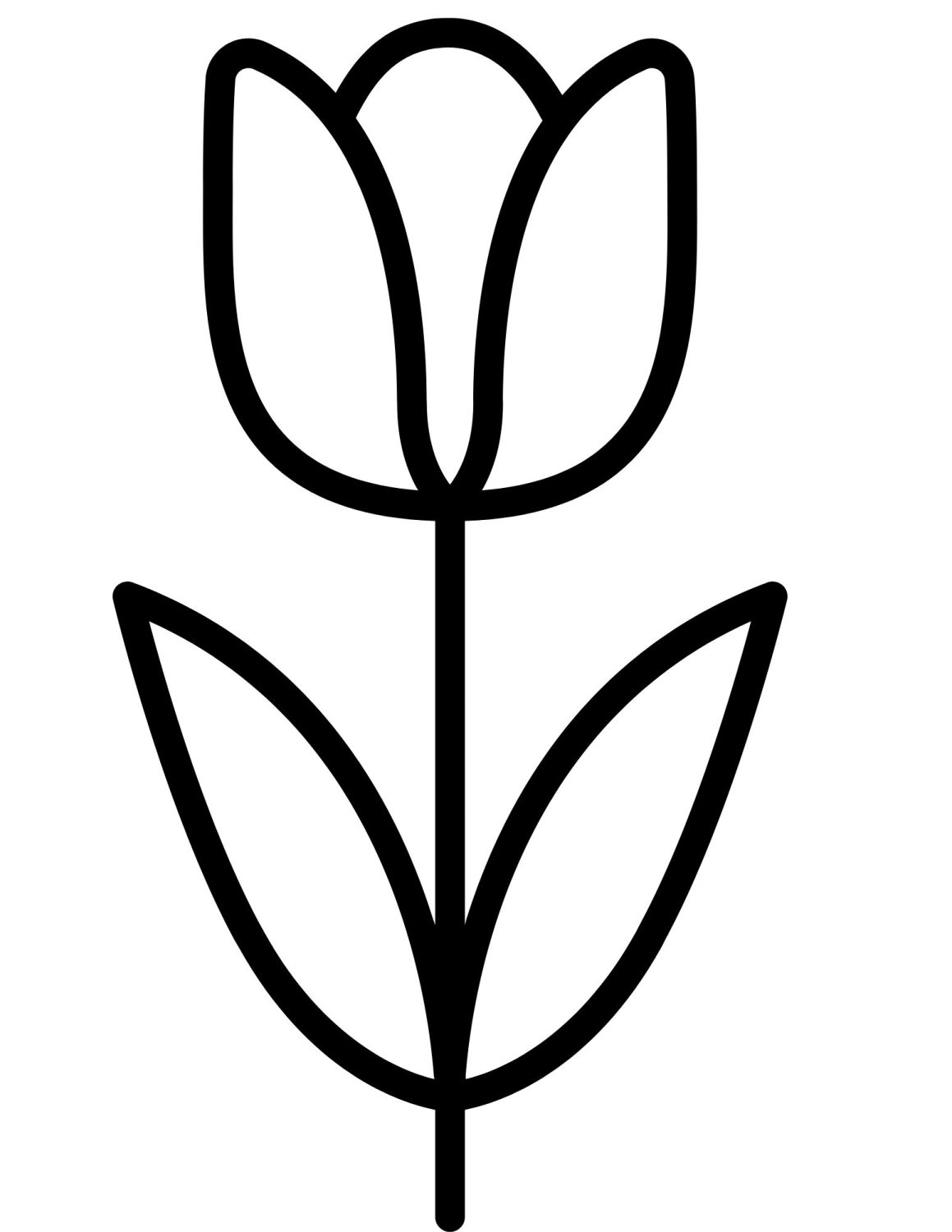 This simple tulip can be cut out with scissors to make a spring bulletin board or display.
Easy geometric tulip coloring page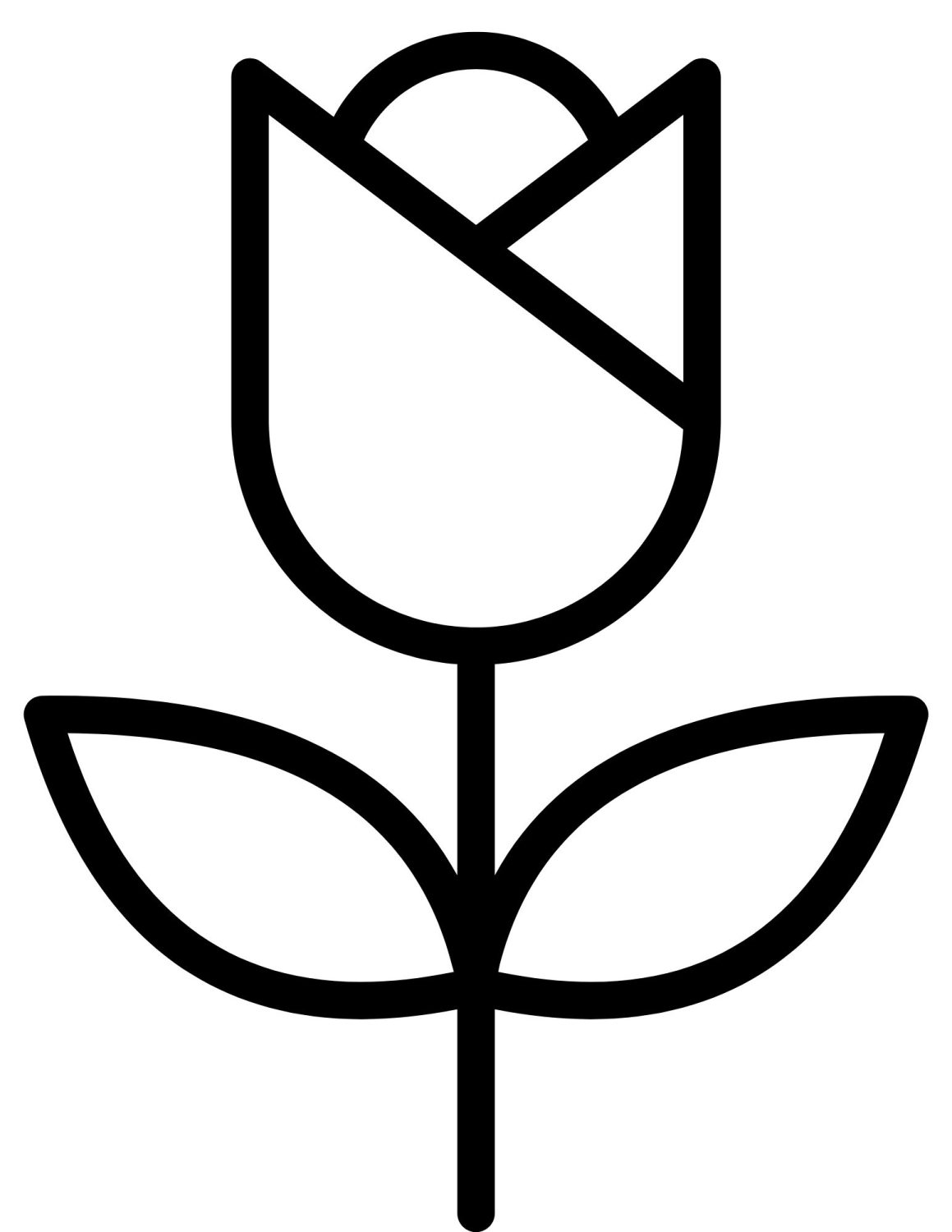 Your little ones will have so much fun coloring in this sweet geometric tulip! =
How to use these pages
You can use a variety of coloring supplies for these pages, including:
crayons
colored pencils
markers
gel pens
and even watercolor paints.
For most purposes, you can print on regular printer paper. However, if you want to paint these tulip flowers, print them on cardstock.
Now that you have all these coloring pages print them out to make a spring coloring book! They'll keep the kids busy and add a little color to your life this spring.
More Flower Coloring Pages