August is invariably the hottest month of the year, and with the warmth comes a variety of jobs for the vegetable garden. Here are some quick gardening tips for August that will keep you moving forward and maximizing your time in the garden during these hot days of summer.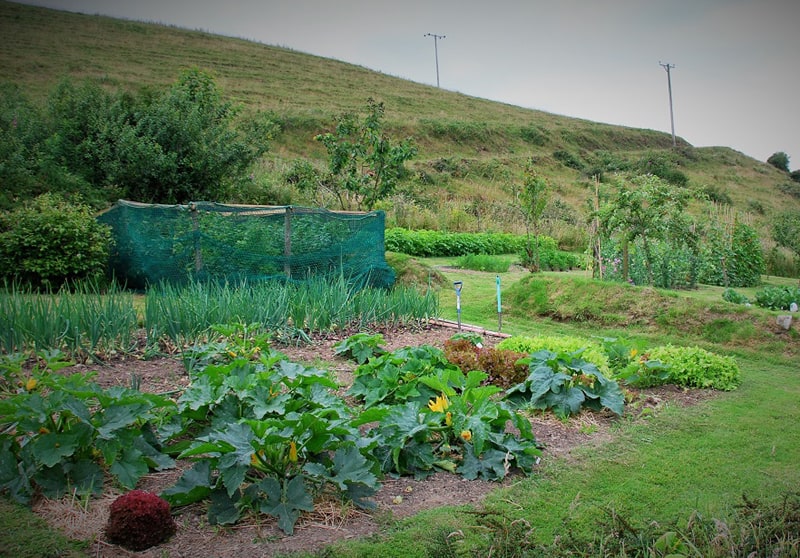 So far during the growing year, the majority of your time has been spent tending the ground, the seeds, the seedlings and the plants, pampering them so that they will reward you with plenty of home grown veggies.
This month you will notice a distinct switch in the type of work your garden will demand from you. Your August days will be spent picking, cooking and freezing the abundant gifts from the garden.
Gardening Tips For August
Watering the garden
Garden watering is probably the first warm weather job that comes to mind, as without water your crops will quickly fail. However, watering is only going to be necessary in exceptionally hot and dry weather. Your vegetables are ripening now and don't need as much water as they did in the earlier months while the fruits were growing.
If you do get an exceptionally dry summer, water by really soaking the ground for about 20 minutes, and do this every 3 or 4 days as a light spray will only touch the top of the soil and will quickly dry up.
Get my BEST updates delivered to your inbox Join my email list and get my favorite content regularly. Unsubscribe anytime.
Turning compost bin
Another warm weather vegetable garden job would be turning the compost bin. Ideally, you have 3 bins. You should add kitchen scraps, garden trimmings and other 'waste' to the first, turning it to the second when it has lost about 50% of its volume, and again turning that into the third when it has also lost half its volume.
Want to learn more about composting? Here's my favorite guide.
Garden diseases and pests in August
Of course, pests come with the warm weather and butterflies will lay more eggs this month than at any other time of the year, so be vigilant when checking leaves for eggs or caterpillars. Also keep an eye on those aphids and give them a spray of soap solution if they are getting out of control.
If your broad beans get a heavy infestation of black fly, simply cut of the growing tip where they congregate, and dispose of it.
Beer traps are the best way of controlling slugs, but an effective trap can quickly turn into slug soup, so empty them often and add fresh beer.
What to fertilize in August
This month you should be feeding heavy fruiting plants. Tomatoes should be producing loads of fruit this month. Give them a bit of liquid tomato food or comfrey tea. These re good not only for tomatoes, but also for peppers, aubergines, cucumbers, marrows, zucchini (courgettes), squash and pumpkins.
What do your vegetables need in August
Tomatoes will need to be stopped now so that the fruits have time to develop and ripen, simply cut the growing tip, and keep stopping the suckers, so that all the energy they have will go into fruit.
Runner beans should also be at the top of the frames, so nip out their growing tips too.
Second early potatoes, will be ready to pick now. Choose a day to dig them up and let them dry in a cool shady place before storing them.
Pull out all but the very best potatoes and use them up first. Trying to store anything but perfect potatoes could cause you to lose an entire crop, as any rot will quickly run through your healthy potatoes.
And no matter how much care you've taken sorting through your potatoes, it's definitely worth doing again a few weeks later, just in case a rotten spud got through.
Main crop potatoes will be in the ground for about 20 weeks, so unless you planted them in the first week of April they won't be harvested until September. If the weather is wet, this does leave them susceptible to blight, so keep an eye out for browning and dying foliage. If you are affected by blight, all is not lost, simply cut off all the leafy stems of the potato plant and dispose of them by dumping away from your garden or burning it. Leave the potatoes in the ground for 2 weeks before digging them up.
It is probably worth noting that blight can affect your tomato, so if you have been handling infected potato leaves wash your hands before touching any tomato plants.
Growing green manure
Once you have harvested your potatoes it is a good idea to grow a green manure. Green manure is a plant that can be left in the ground, or dug into the ground to provide extra nutrition.
Quite often mustards are used as a green manure crop, but as this crop offers no yield, why not try some dwarf French beans? You have a delicious crop of fine beans, and once they have finished, cutting the stems and leaving the roots to rot in the soil over winter will provide nitrate to the soil.
How to prepare the garden for summer vacation
Since August is a popular vacation month, and you and your family might want to soak up some sun yourselves, make sure your garden is well cared for.
Enlist the help of a neighbor or a family member to water and harvest your garden while you're gone.
Here are some tips to help you cut the garden jobs down to a minimum, and ways to protect your plants during your vacation. .
Avoid sowing seeds for 4 weeks before the start of your vacation and plant out seedlings a week before your holidays start.
If you have any trays or pots that you can't move on, leave them outside and sit them in trays of water. Do the same with greenhouse plants in pots.
Weed and hoe all of the garden and cut grass during the week you are due to leave.
Pick as many vegetables as possible, particularly zucchini and squash as these will quickly become unusable.
Leave the greenhouse doors open: it will be better to risk the cool nights than to cook your tomatoes on a hot day.
Make sure patio pots and hanging baskets are brought away from the house so that if there is any rainfall, the pots won't be left under the shelter of the eves, and if you have spare trays, place them under the pots.
If you pulled up some veggies and have room, you can sow some pak choy and spinach in your garden. Sowing them now will give them the cooler fall weather to grow.
August Harvesting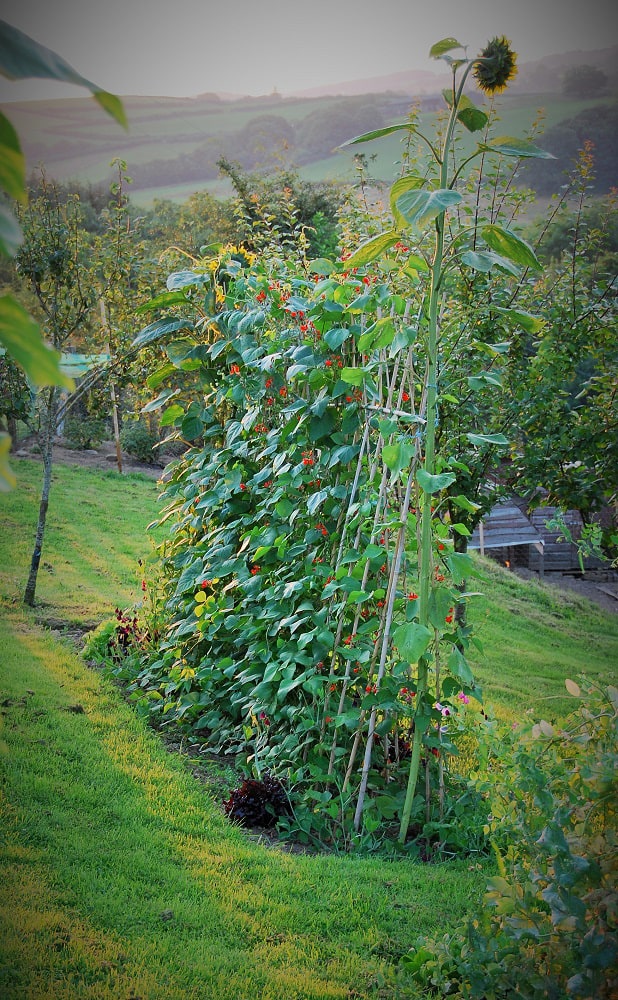 The month of August is rich in ripe produce. Here are just a few of the vegetables that are ready for harvest in August:
radish
summer squash
tomatoes
sweet corn
cauliflower
carrots
broad beans
French beans
runner beans
cabbage
celery
spinach
tomatoes
turnips
potatoes
winter onions
kale
bell pepper
beetroot
kohlrabi
cucumbers
Vegetable Garden Sowing in August
Now the weather is at its peak of temperature it's time to start thinking about cool weather vegetables. Some of the veggies you should sow indoors this month are:
spring onions
spring cabbage
hardy lettuce
kohlrabi
turnips
What To Plant In August
Since we're harvesting a lot this month, you might be wondering if there's anything you can plant in August. And I have good news for you. Kevin from Epic Gardening shares what to plant in August, zone by zone. I can plant beets 🙂
What can you plant? Please share in the comments.
I hope you have lots of fun in the garden this month. I know it's hard work, but it's also so rewarding!!!