Seed catalogs are a great way to explore new plant varieties. They are also great for dreaming up a new garden during the cold winter months. While ordering online is becoming increasingly popular, for many, browsing through seed catalogs is a much more enjoyable experience. In the past, a print catalog was the only option, but now you can get online catalogs as well.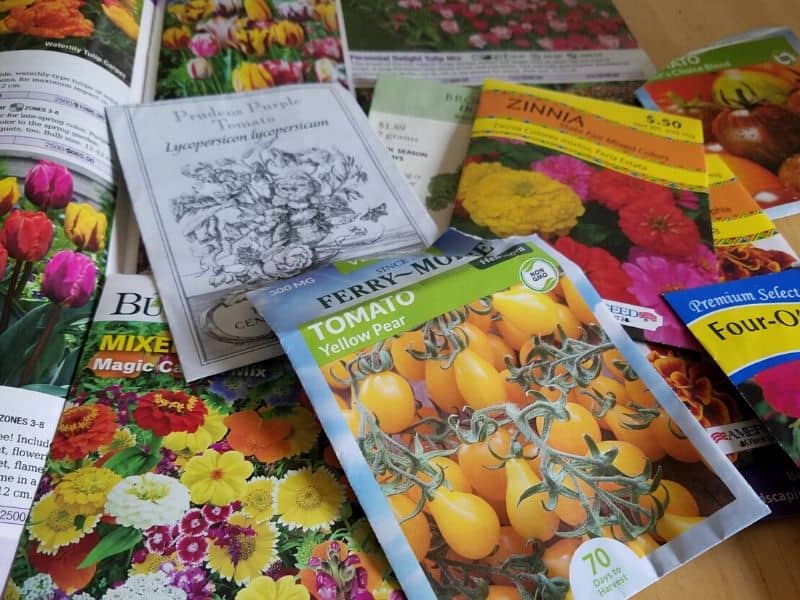 You will typically receive a seed catalog in the mail around the new year, and this gives you plenty of time to browse the selection and make your picks. With images and detailed descriptions of each plant, a seed catalog will provide you with all of the knowledge that you will need. Just consider the sun and shaded areas of your garden and the space that you have available.
Many seed catalogs operate using a mail-order system. For most catalogs, you will need to visit their websites and request a free catalog. When you receive your catalog, you can have a browse through the selection and then place your orders.
And if you're using online garden seed catalogs, you have more flexibility when it comes to the timing. Check your favorite seed companies to see if they offer an online version before you start ordering your seeds for the upcoming season.
Popular Seed Catalogs Every Gardener Needs
There are some seed companies that stand out above the rest. They have earned the respect and trust of gardeners for many years and you can feel good about using these seed companies and their garden seed catalogs. Let's look at some of them.
1. Burpee seed catalog
Burpees seeds is an American seed company that was founded in 1876. You can expect to receive the Burpee Catalog in your mailbox on an annual basis. Each page offers an impressive display of vegetables and plants as well as perennials and annuals. Once you start browsing you'll be imagining all of the life and vibrance that you can bring to your garden with these seeds.
If you want your own Burpee Seed catalog, you simply need to visit their website and request a free catalog. Fill out your name and mail address and then click the subscribe button. They have seed packets for all of your favorite flowers and for other plants as well.
Impressively, Burpee seeds and plants are available for all growing zones and seasons. Their seeds are always good germinators. Here's a collection you might start with.
Flower Seeds Catalogs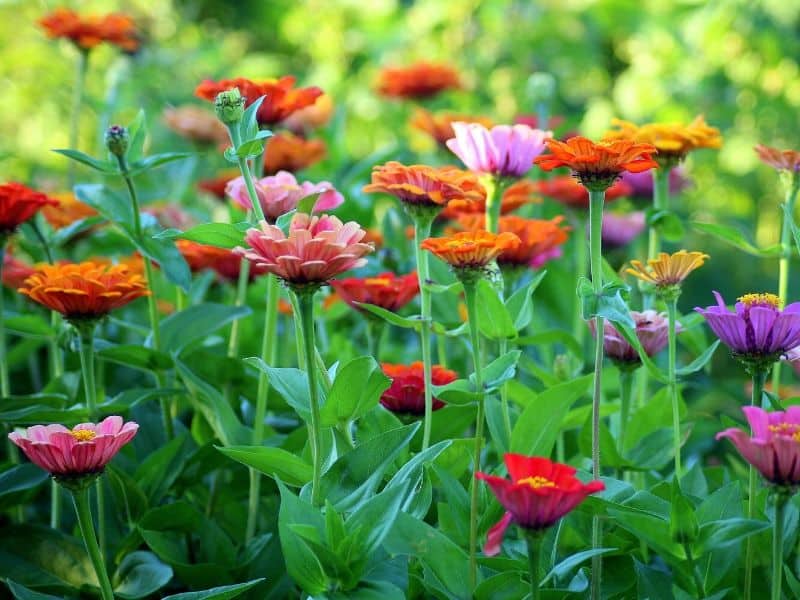 2. Brent and Becky's bulb seeds catalog
Brent and Becky's is a family-run bulb business that sells almost every bulb that you could think of. Their digital catalog is impressive and will get you excited about planting.
They offer a huge variety from bulbs to perennials, plants, seeds, and much more. Their catalog offers imaginative ways to encourage you to explore with your creativity in your garden space.
To receive a catalog, just visit their website, click on the request catalog link, enter all of your details and then print or submit the form online.
3. Park seeds catalog
With a great variety of annual and perennial flower seeds, Park seeds have plenty on offer to enable you to create your dream garden with a great display of flowers, combining different colors and scents. You can explore all of your botanical interests with Park Seed.
Requesting a catalog is easy, or you can view their E-catalog online. This flower seed catalog is definitely one to put on your list.
Heirloom Seed Catalogs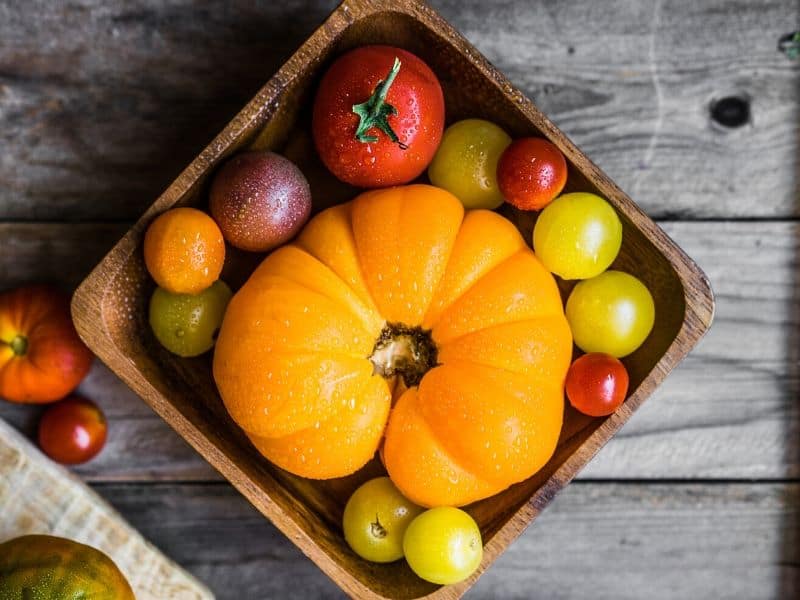 4. Annie's heirloom seed catalog
Annie's Heirloom Seed Catalog offers a great variety of Heirloom seeds including flower and vegetable seeds. They have hundreds of NON-GMO heirloom seeds on offer that are reliable and dependable. When you want heirloom vegetables, this is definitely the way to go.
For those in the US you can fill out a form to receive the catalog by mail or you can view the digital version via their website. The paper seed catalog is good to have if you don't get online often or just enjoy seeing and feeling something in your hands before ordering. However, for many people, going digital speeds up the process for them and even simplifies it.
We really like that Annie's gives you the choice of either one for your farm seed.
5. Seed savers catalog
Seed Savers work to conserve and promote America's cultural diversity by growing and sharing heirloom seeds and plants. Visiting their website will also provide you with plenty of useful information regarding their mission surrounding saving heirloom varieties.
US addresses can receive a free physical copy of the catalog by entering your details and mailing address and they are typically sent out in December.
6. Baker Creek heirloom seeds catalog
Baker Creek produces over a thousand varieties of vegetables, flowers, and herbs and the largest selection of Heirloom seed varieties in the USA.
Their free catalog is available to US residents only and you simply need to visit their website and enter your details into the request form.
Organic Seed Catalogs
7. Seeds of Change organic seeds catalog
A great option for those looking to adapt to an organic lifestyle. Seeds of Change sells organic certified seeds and they are passionate about creating healthier and greener communities.
Accessing the catalog is sadly, no longer possible (updated today, September 25, 2021). But you can always visit their website. You'll get lots of inspiration for planning your garden, educating yourself on certified organic seeds along the way.
8. High mowing seeds organic seeds catalog
High Mowing seeds offer 100% certified quality organic seeds that are regularly tested for germination rates, diseases, and GMO contamination so you can buy your seeds with confidence.
You will want one of these catalogs if you are looking for organic vegetables, herbs, and flowers.
To receive a free catalog you just have to visit their website and fill out a request form. They only mail catalogs to US or Canadian addresses but you can view the online copy regardless of where you are.
Vegetable Seed Catalogs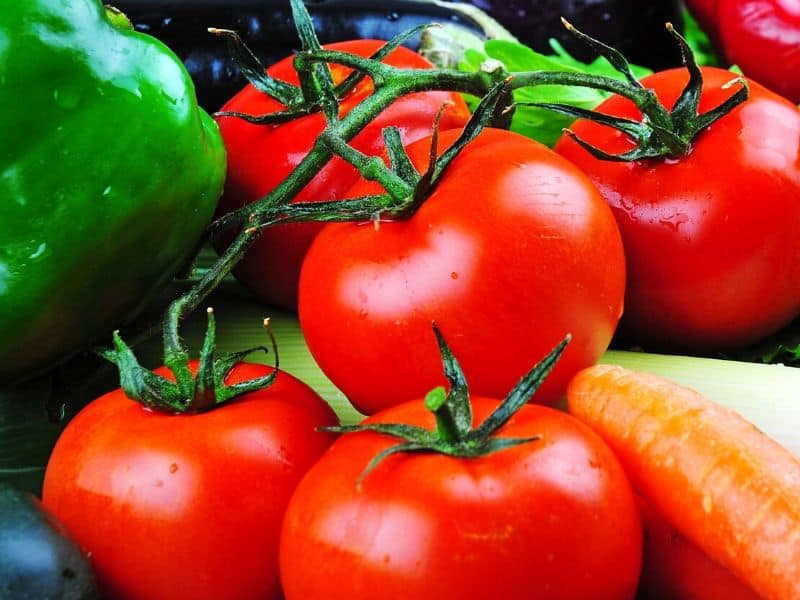 9. Burrell seeds catalog
Having produced seeds for many years, Burrels offer non-GMO seeds with generous packages, sometimes double what you would find elsewhere. With a passion for growing and specializing in vegetables, in particular, Burrell aims to inspire others to start growing too.
You can either visit their website and download the catalog to view on screen, or you can complete the order form to request a free catalog.
10. Harris seeds catalog
Harris seeds pride themselves on setting the standard for producing high-quality vegetable seeds with superior field performance. There are several free seed catalogs available, some dedicated solely to vegetable seeds and others featuring vegetable and flower seeds.
To get a free catalog you simply need to choose your catalog of choice out of the four on offer and then enter your details when you get to the checkout.
11. NE seed growers seed catalog
Ne Seed sells seeds for garden and professional use, with years of experience they produce non – GMO vegetable seeds under ideal conditions. These are available in bulk packets or retail packets.
You can visit their website and request their Free Growers Seed Catalog which includes lots of different vegetable seeds as well as flower, herb, and organic seed varieties too. The catalog can only be shared within the USA and all you need to do is complete the form with all of your details.
Best Seed Catalogs – Conclusion
This is an extensive list of the best seed catalogs around but it doesn't stop there, either. You may choose to sign up for their mailing list or email list and receive special offers, discounts, or find out about new seed choices before anyone else.
You can choose from the greatest selection of seeds and also shop for other gardening supplies at decent prices. From seasoned green thumbs to the newest gardeners, there is something for everyone and these seed catalogs help you plan your gardens, big or small.
Do you have a favorite seed catalog or supplier from this list?