I have yet to start growing beets in my garden (not enough room for everything I'd like to grow). But I got a call from a friend this week asking me if I could use some beets. Of course, I can use some beets.
So I drive to my friend's house, and she points to a large pile of beets she just pulled from her garden. WOW! With my hands on a bushel of fresh, delicious beets, I was looking for some ideas on how to prepare beets.
I made some fresh beets salad to eat right away and then saved some for later.
My Easy Beet Salad Recipe
As you can imagine, I was eager to enjoy some of the beets I received and wanted an easy to make dish. I went with a boiled beets recipe with lemon, and it ended up delicious.
I picked 6 of the smaller beets (because I wanted them to boil faster), cleaned them (cut stems to about an inch of the beet, and scrubbed them with a kitchen brush), and then boiled them for about 30 minutes.
After boiling the beets, I ran them under cold water to chill a bit and removed the skin. Then chopped up the beets, added a pinch of salt, a splash of oil, and a few squirts of lemon juice. It was delicious! Next time I'll try to grate the beets instead of chopping them: I think I'll like them better that way.

Beets: The Ultimate Recipe Guide!
How To Prepare Beets
A beet salad is only one of the ways to prepare beets. I wanted a nice stash of recipes to have for using my bushel of beets. So, I asked some of my blogger friends to let me share their recipes with you.
I hope you enjoy the variety of recipes below and know what to do with beets next time to get your hands on some.
Beet salad recipes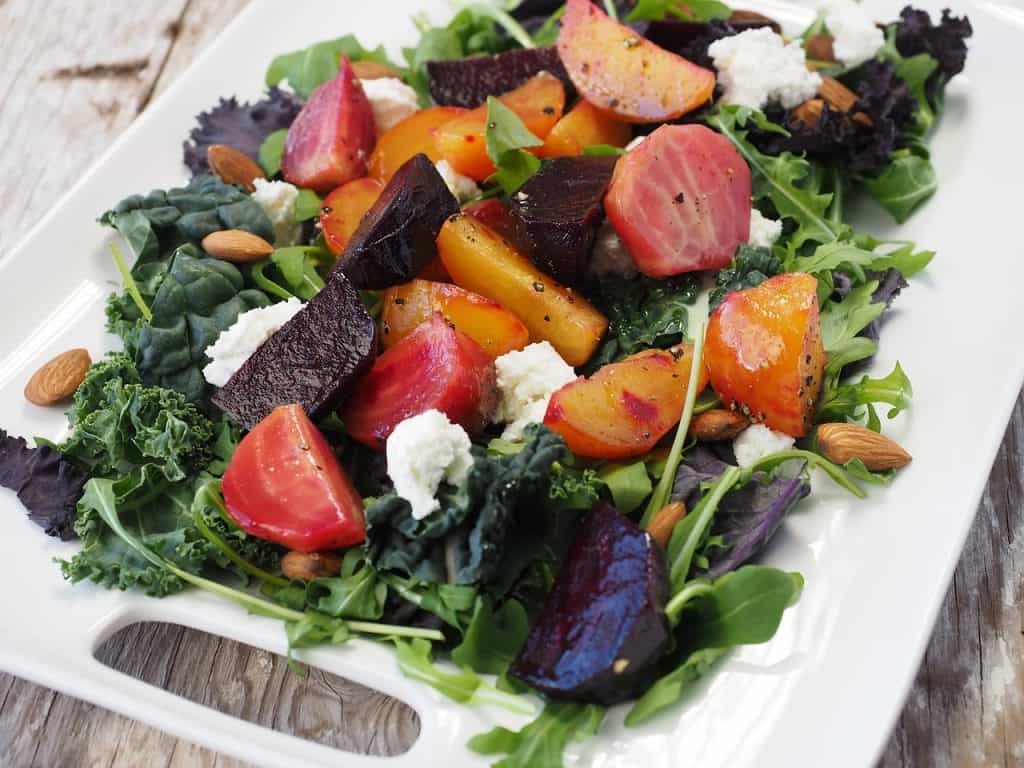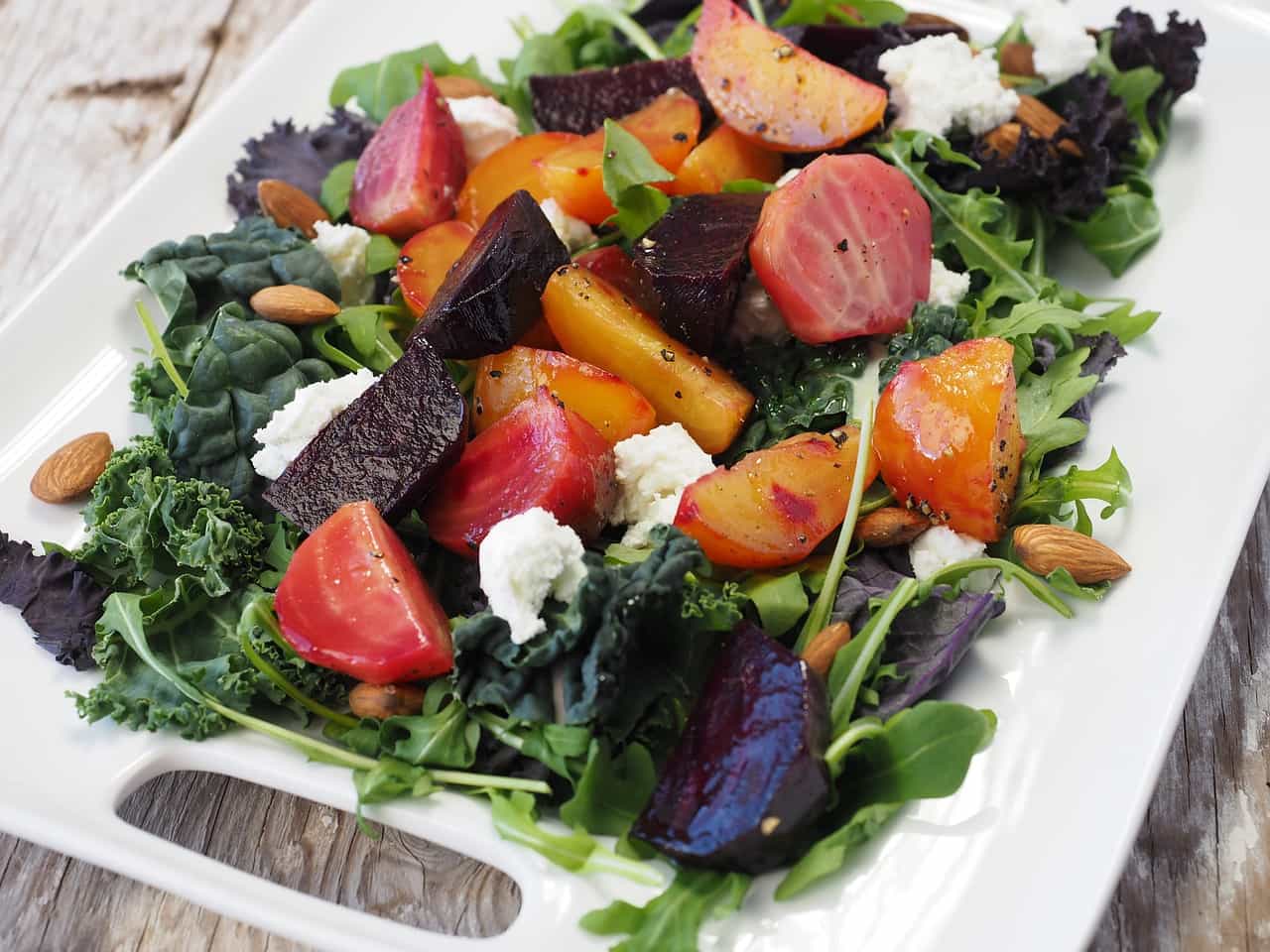 One of the most used ways to prepare beets is to make salads. Beets used in salad go from boiled to roasted, from sweet to tangy and from just plain beets to lots of combinations. Some of these recipes are really exciting: I'll have to try them all over the next few weeks.
Pickled beet salad with goat cheese
Roasted beet and pumpkin seed winter salad
Beet and quinoa salad with maple balsamic reduction
Roasted beet and butternut squash salad with maple tahini dressing
Farmer's market salad with beets
Layered Mexican salad for Christmas Eve
Pressure cooker beetroot salad with Greek yogurt
Roasted beet salad with honey-balsamic-vinaigrette
Beet noodles recipes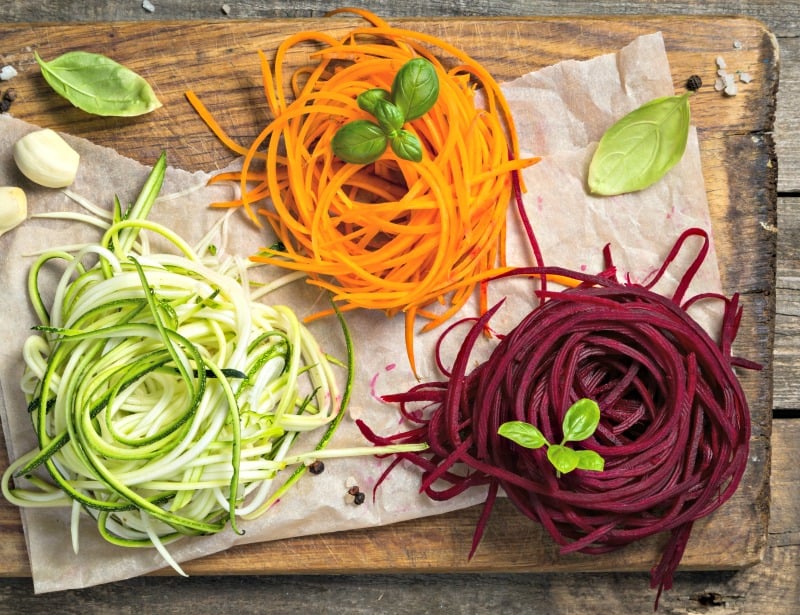 Why didn't I think of this? I love my zucchini noodles, so these recipes will probably be right up my alley.
Winter Caprese beet noodle pasta
Beet soup recipes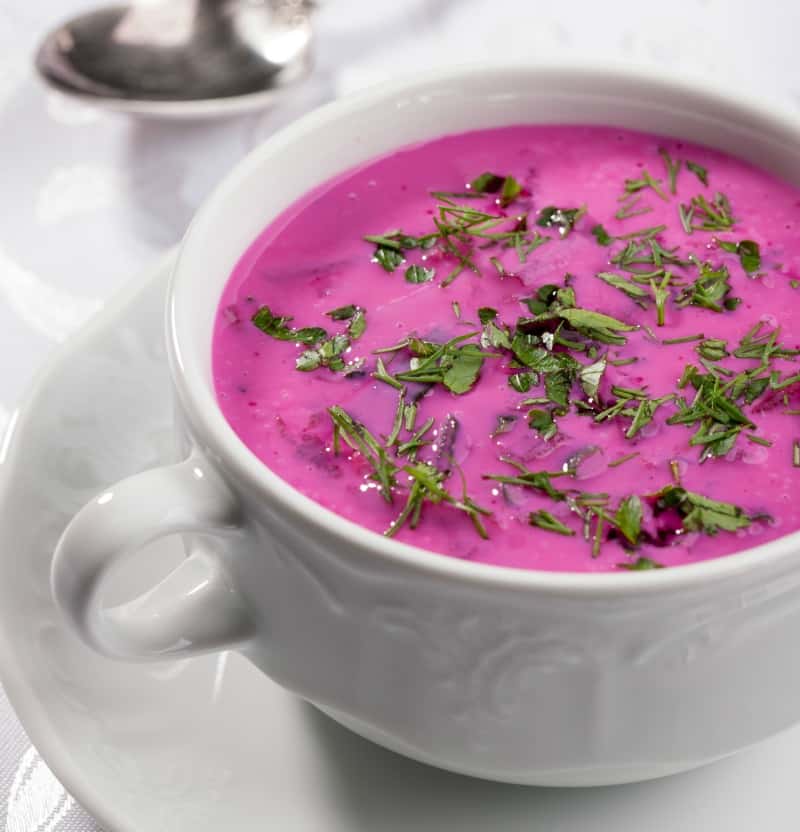 Soups are perfect in the cool fall and chilly winter days. I love eating soups, and especially brightly colored soups, like butternut squash soup, broccoli soup, and, of course, beetroot soup.
Oven-roasted beet soup with coconut
Pretty Soup Bowls
Soup Dessert Ceramic Bowl and Plate 4.5
Sweese 1109 Porcelain Fluted Bowl Set – 26 OZ Deep and Microwavable for Cereal, Soup – Set of 6, Assorted Colors
Beet appetizer recipes
Beets are incredibly versatile! Who knew you can make hummus, carpaccio, and falafel out of beets? I'm amazed at the culinary creativity of my fellow bloggers. Here are just a few appetizers and snacks made with beets.
Roasted beetroot falafels with tahini sauce (gluten-free)
More beetroot recipes
What do you think? Are you ready to cook some of these yummy and interesting recipes made with beets? I have several recipes that I MUST try, including the tofu beet burger below. That sounds soo good!
Roasted beets with goat cheese and pistachios
Orange glazed beets in the crockpot
Beetroot Masala Dahl with leeks, ginger, and coconut
Balsamic oven-roasted root vegetables
Now, whether you're a beet newbie or you've been rocking the beet recipes, I hope you found something you 'll try in this list of delicious recipes. There are quite a few that intrigued me enough to put them on my list of recipes to try.
Beets are good for you too! They provide vitamins, improve immunity, and are high in fiber. Go ahead: buy some beets and try a recipe or two 😉