Not interested in a greenhouse kit? Determined to do it yourself? We recommend you use Solexx greenhouse covering panels for glazing your DIY greenhouse!
Our Beginner's Guide To Hydroponics is on sale for a short time. Check it out!
Solexx Greenhouse Covering
If you want to turn your backyard greenhouse into a high-performance structure, you need Solexx greenhouse panels! Made from HDPE (high-density polyethylene plastic, this top-quality covering diffuses light for better growth conditions, lowers operating costs, it's easy to install, and protects plants from extreme weather.
Features of Solexx greenhouse covering
While the Solexx greenhouse covering might be a bit more expensive than others, it's worth noting that it has a LOT more features and benefits.
great for any type of greenhouse
available in precut sheets or continuous rolls up to 900' long for bigger jobs
made in the USA
saves money on heating and colling, because of better insulation
flexible enough to bend over peaks and corners
strong enough to stand up to wind, snow, and even hail without tearing
diffuses the light evenly, so you don't get burned leaves on one side of the greenhouse and underdeveloped plants on the other side because of lack of lighting
easy to install: just overlap panels by an inch and screw in place
superior UV protection that won't scratch off
BPA free
keeps its color as it ages: no yellowing
To learn more about these greenhouses, read my Solexx greenhouse review.
Here's a short video on Solexx glazing material:
Solexx greenhouse covering installation tips
Before you add Solexx panels to your greenhouse, you'll want to know these tricks of the trade.
if your paneling is bent from shipping, lay it out on a flat surface in a warm environment to flatten it out
install Solexx coverings while the temperature is the normal average for your area to allow for contraction and expansion in the limits of your normal weather
if you need to cut your panels, attach them first to your greenhouse, then use a sharp utility knife to go around the frame
to achieve the R-values, fill the end of the flutes with a bead of clear silicone caulking before installation. This helps trap the air inside the flutes Check the video below for how to caulk the panels.
For more detailed information about the installation of the Solexx panels, check the Solexx website here.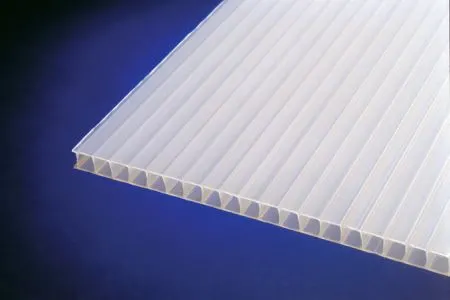 FAQ's about Solexx greenhouses
Where are Solexx greenhouses made?
Solexx greenhouses and coverings are made in the US.
How do you install Solexx greenhouse covering?
The Solexx covering comes in precut panels or rolls and it's very easy to install. Just screw the panels into your greenhouse frame. Make sure to overlap the panels just a bit for extra protection from the wind and the elements.
How do you clean the Solexx covering panels?
Once a year, wash your panels with soapy water to keep your greenhouse clean and allow the light to go in.
Simon's Super Simple
On-The-Grid,
Off-The-Grid
Hydroponic/Aquaponic
Survival Greenhouse
Made with Solexx Panels!
Check it out here.
Simply awesome!
Looking for greenhouse accessories?