Whether you're an amateur or you've been gardening for years, there's no doubt that there's plenty of wisdom that can be found in the garden. Therefore, it's no surprise that gardens have been the source of many great quotes about life and love. There are gardening quotes from famous gardeners, from well-known public figures, and some that have unknown origins. But one thing they all have in common – they inspire us, and they motivate us.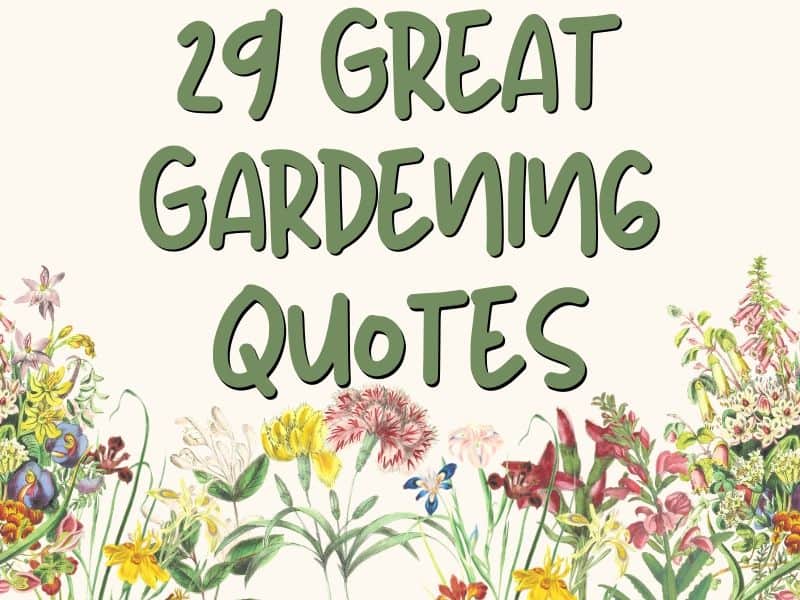 I've taken some time to compile some of my favorite gardening quotes to share with you today. From funny to romantic, these gardening quotes may help you feel inspired the next time you're in the garden!
Gardening Quotes Every Gardener Will Enjoy
Funny gardening quotes
You should never take yourself too seriously when gardening. That's a surefire way to ruin a fun and relaxing activity. For many, gardening is about stress relief.
Gardens can be a great place to bring out your humorous, playful side. The next time you find yourself making up a joke in the garden, consider writing it down. In the meantime, check out these funny gardening quotes!
"Gardening requires lots of water – most of it in the form of perspiration." ~ Lou Erickson
"I have no plants in my house. They won't live for me. Some of them don't even wait to die, they commit suicide." ~ Jerry Seinfeld
"Knowledge is knowing a tomato is a fruit; wisdom is not putting it in a fruit salad." ~ Unknown
Flower gardening quotes
Who doesn't love some great flowers? There's a lot of beauty to be found in flowers. If you've been working on a flower garden, you'll appreciate these flower gardening quotes!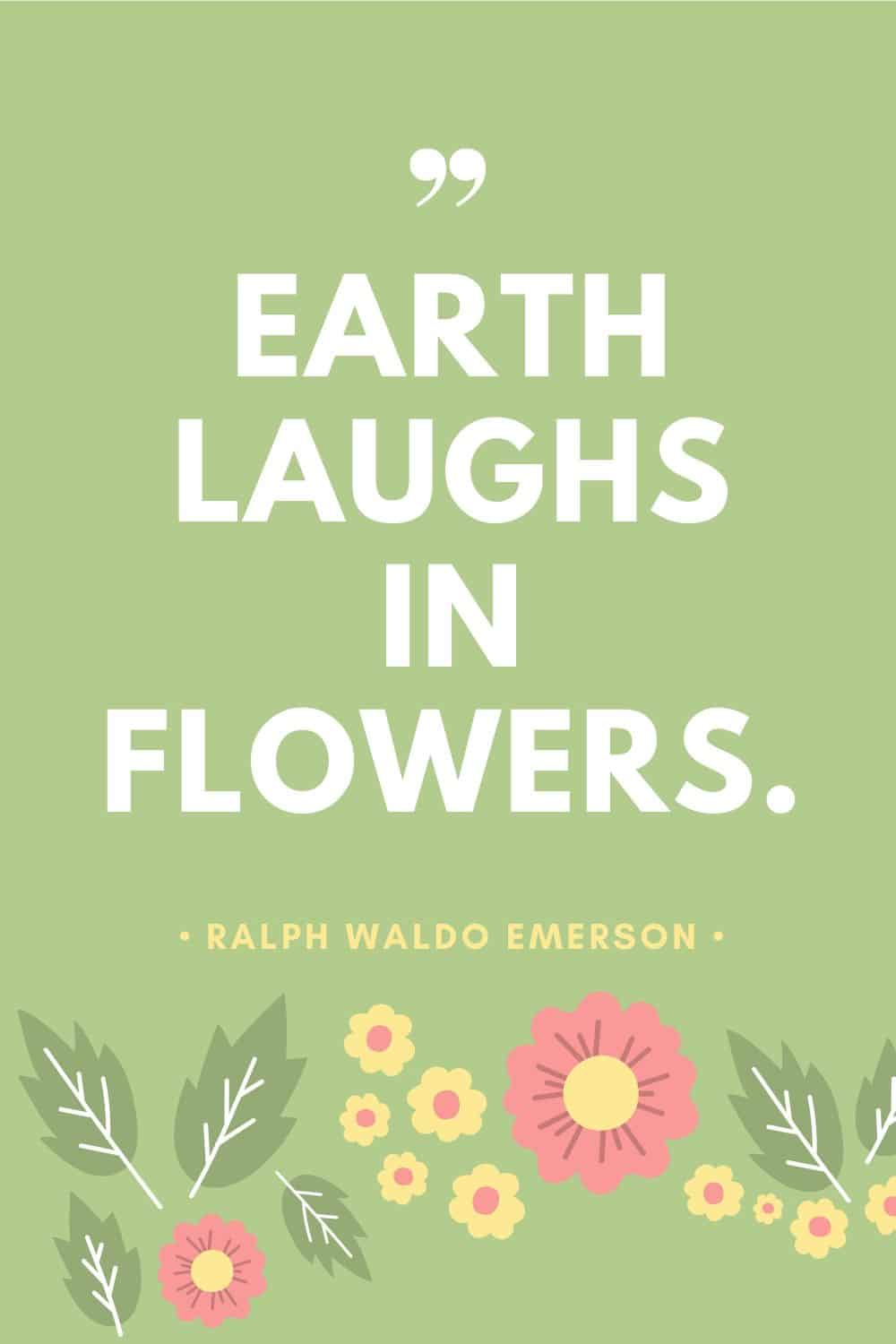 "Earth laughs in flowers." ~ Ralph Waldo Emerson
"Flowers are like friends; They bring color to your world." ~ Unknown
"Flowers are the music of the ground. From earth's lips spoken without sound." ~ Edwin Curran
One famous artist even credits the beauty of flowers for their work!
"I perhaps owe having become a painter to flowers." ~ Claude Monet
Speaking of art, flowers are always being compared to art, and for good reason! Check out this flower garden quote:
"Gardening is the art that uses flowers and plants as paint, and the soil and sky as a canvass." ~ Elizabeth Murray
Sustainable gardening quotes
There are many different types of gardeners out there. Some enjoy sustainable gardening. If you have an interest in sustainable gardening, you might appreciate these quotes: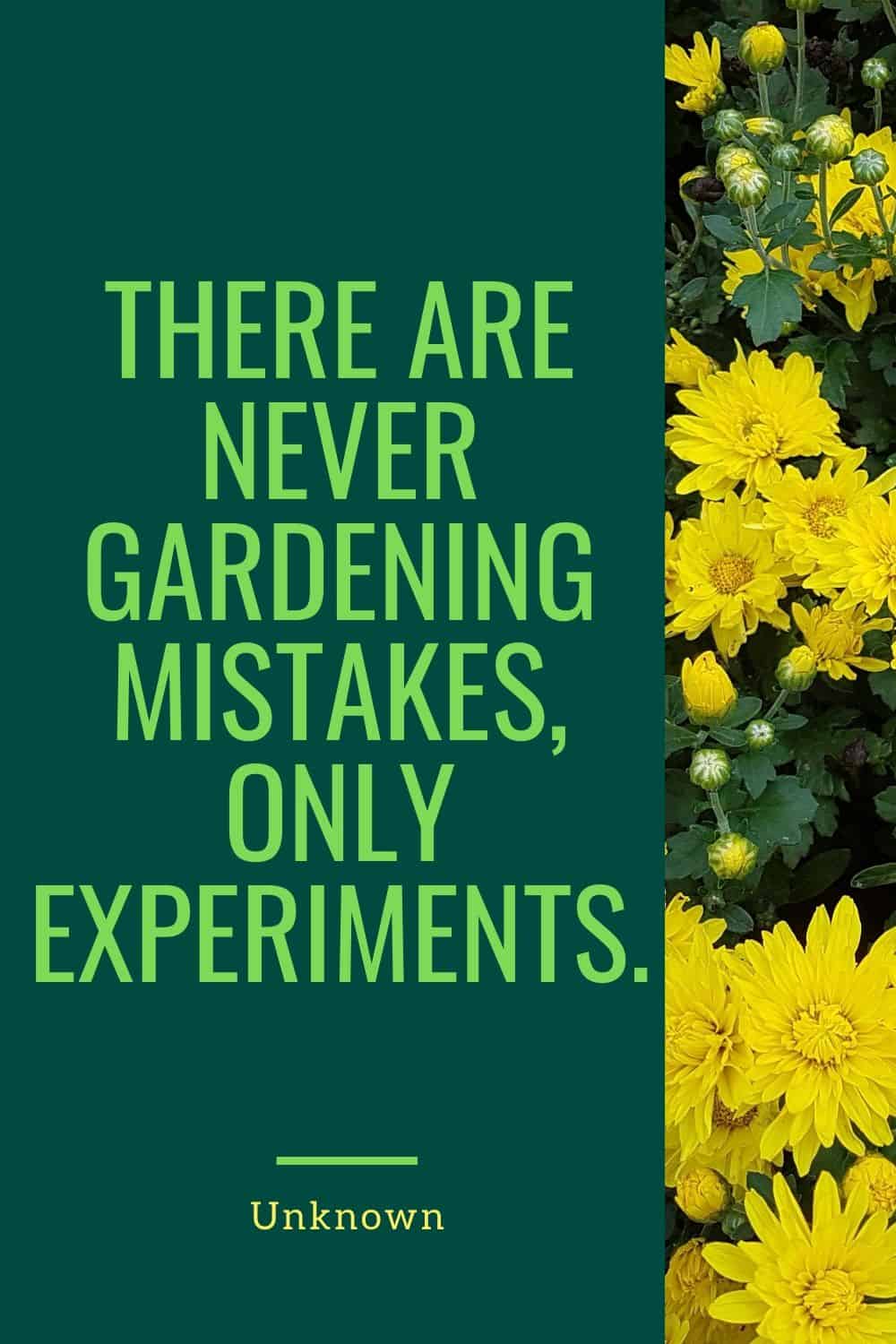 "There are never gardening mistakes, only experiments." ~ Unknown
"The first rule of sustainability is to align with natural forces, or at least not try to defy them." ~ Paul Hawken
Inspirational gardening quotes
Since a garden is where plants grow, it's no surprise that there are plenty of great inspirational gardening quotes. You may find your motivation to grow alongside these great inspirational gardening quotes.
If you're looking for one more reason to work on self-growth, keep these quotes in mind: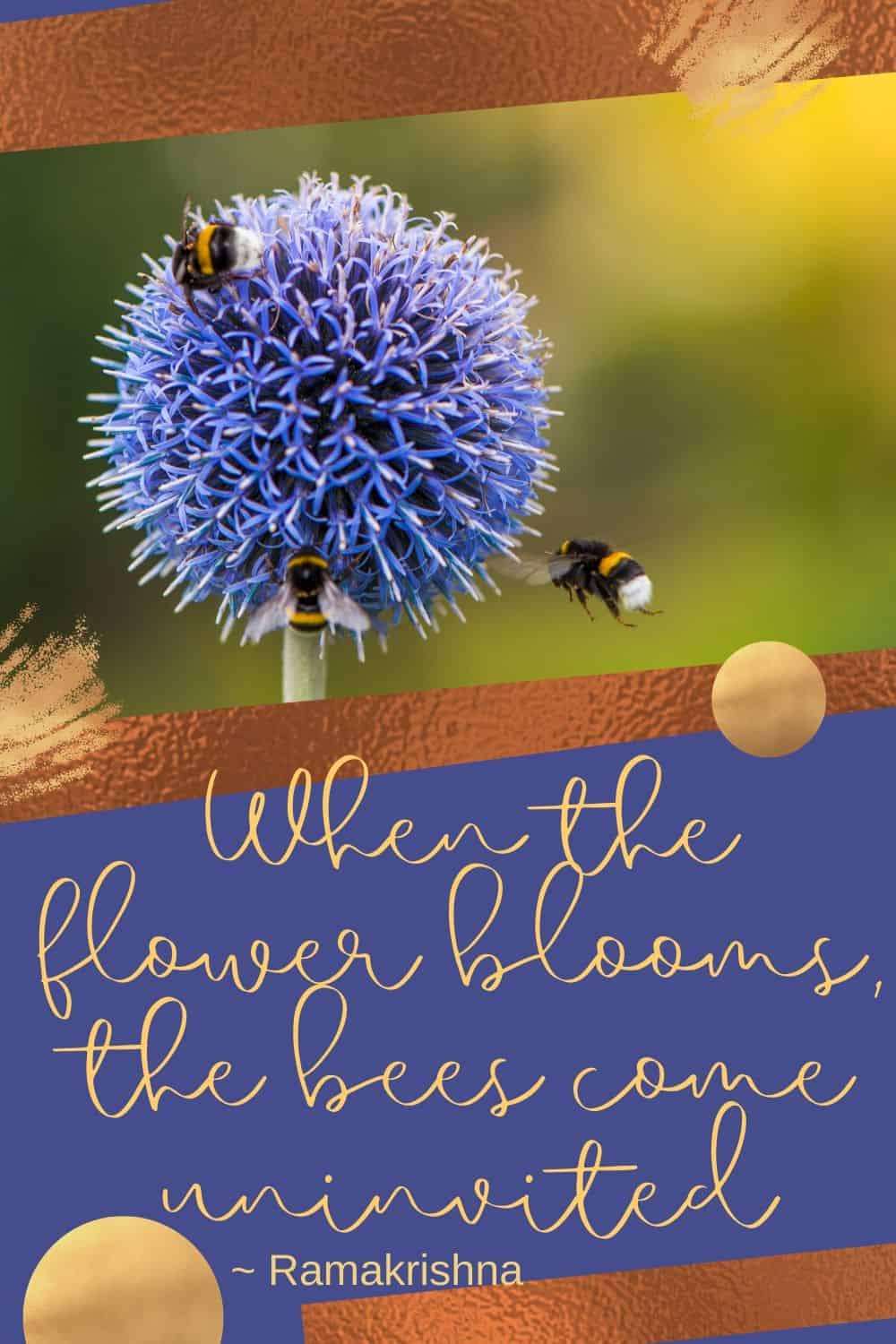 "When the flower blooms, the bees come uninvited" ~ Ramakrishna
"Bloom where you are planted." ~ Unknown

And for those who are constantly comparing themselves to others, remember this one:
"A rose can never be a sunflower, and a sunflower can never be a rose. All flowers are beautiful in their own way, and that's like women too." ~ Miranda Kerr
And here's another great one!
"A flower falls, even though we love it; and a weed grows, even though we do not love it." ~ Dogen
Literary gardening quotes
Since gardens have been around for hundreds of years, it's no surprise that they have been the inspiration of many famous literary works. After all, it was once said:
"If you have a garden and a library, you have everything you need." ~ Marcus Tullius Cicero
Some have even compared the wonder of books to that of a garden: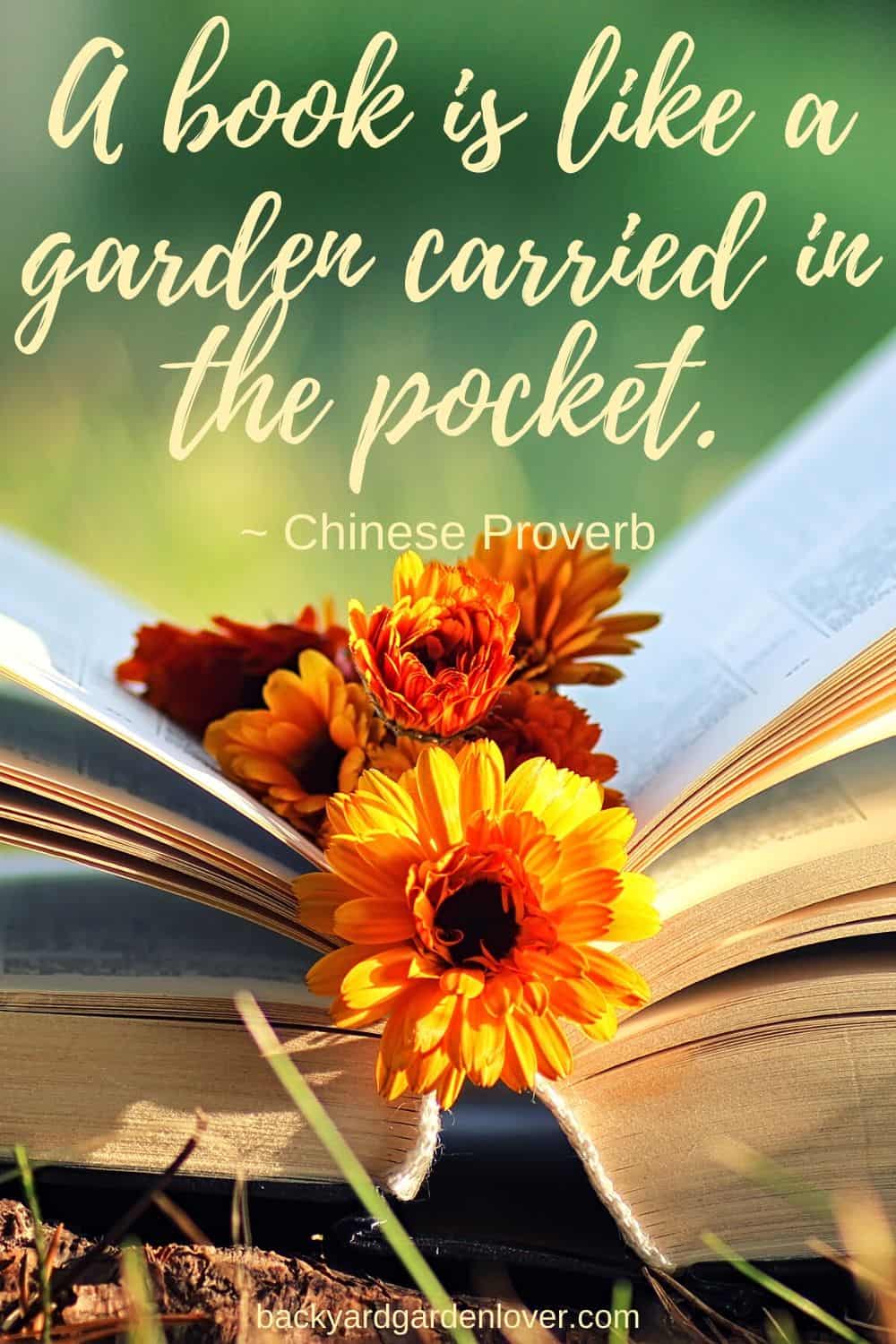 "A book is like a garden carried in the pocket." ~ Chinese proverb.
Let's take a look at some of the most famous literary garden quotes!
"A garden to walk in and immensity to dream in–what more could he ask? A few flowers at his feet and above him the stars." ~ Victor Hugo, Les Miserables
"Gardens are not made by singing 'Oh, how beautiful!' and sitting in the shade." ~ Rudyard Kipling, Complete Verse
Romantic gardening quotes
Like gardens, love needs a little extra nurturing. So, it's no surprise that there are a number of great garden love quotes.
"Keep love in your heart. A life without it is like a sunless garden when the flowers are dead."~ Oscar Wilde
If you're feeling impatient in your relationship, just think about how long it takes to grow a plant. This quote's for you:
"Love is the flower you've got to let grow." ~ John Lennon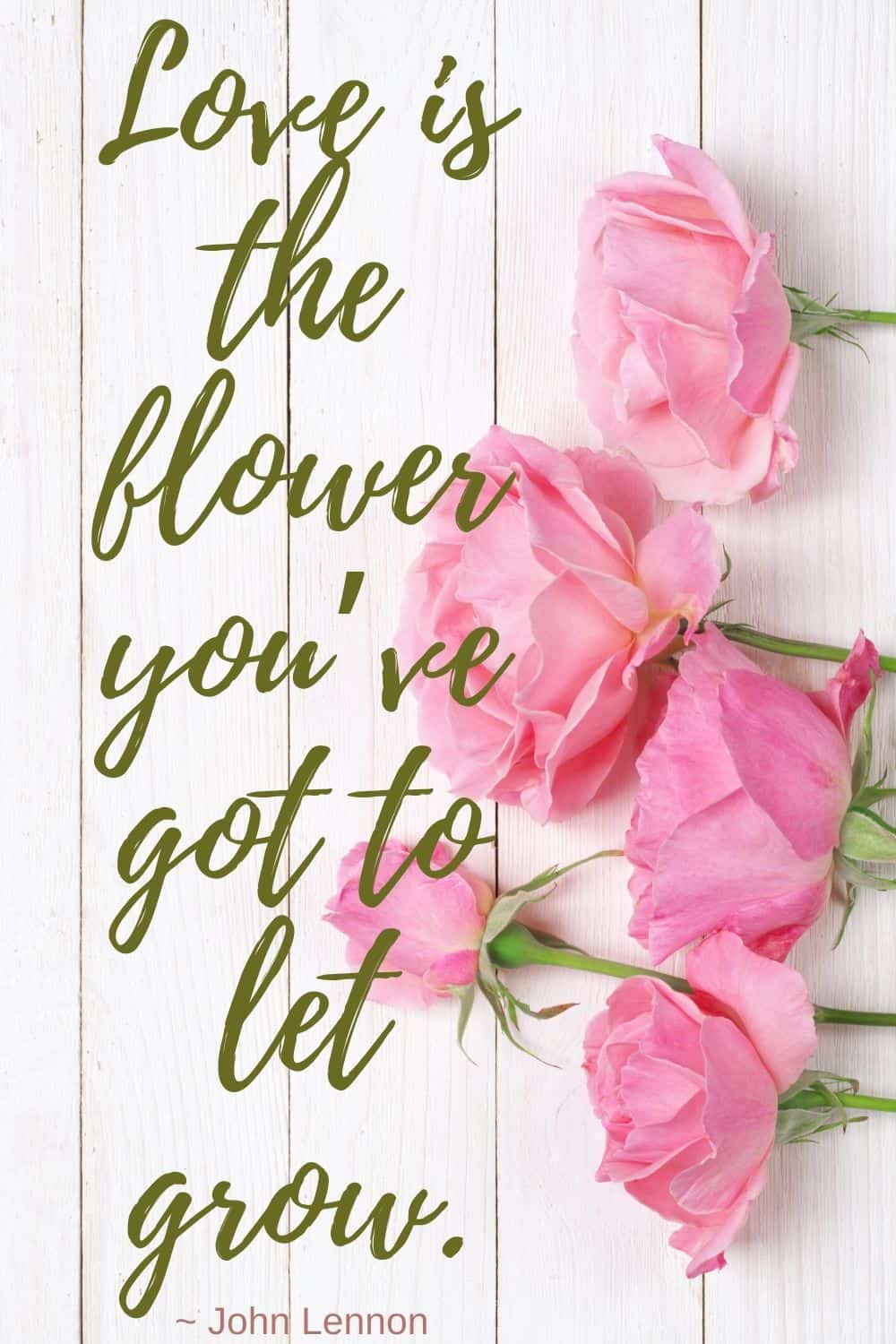 Organic gardening quotes
If you've been working on transitioning to all things natural, you might love these organic gardening quotes.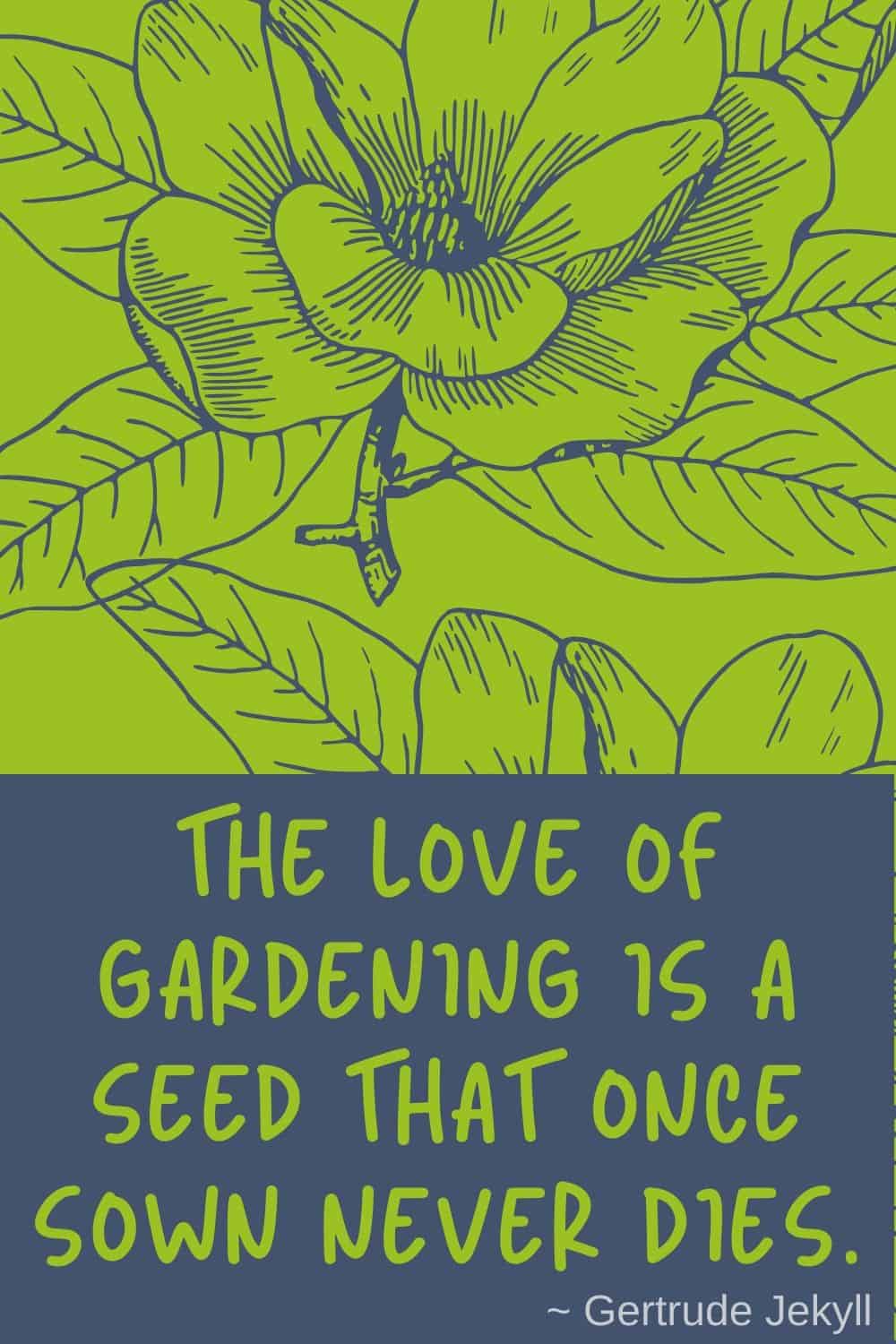 "The love of gardening is a seed that once sown never dies." ~ Gertrude Jekyll
"Garden as though you will live forever." ~ Unknown
Who knows? With all of the organic food you're about to eat, maybe you will! Wink.
Secret garden quotes
The Secret Garden by Frances Hodgson Burnett is, perhaps, one of the most well-known literary works of fiction out there. So, of course, we had to throw in some Secret Garden quotes for you!
"If you look the right way, you can see that the whole world is a garden."
"Two things cannot be in one place. Where you tend a rose, my lad, a thistle cannot grow."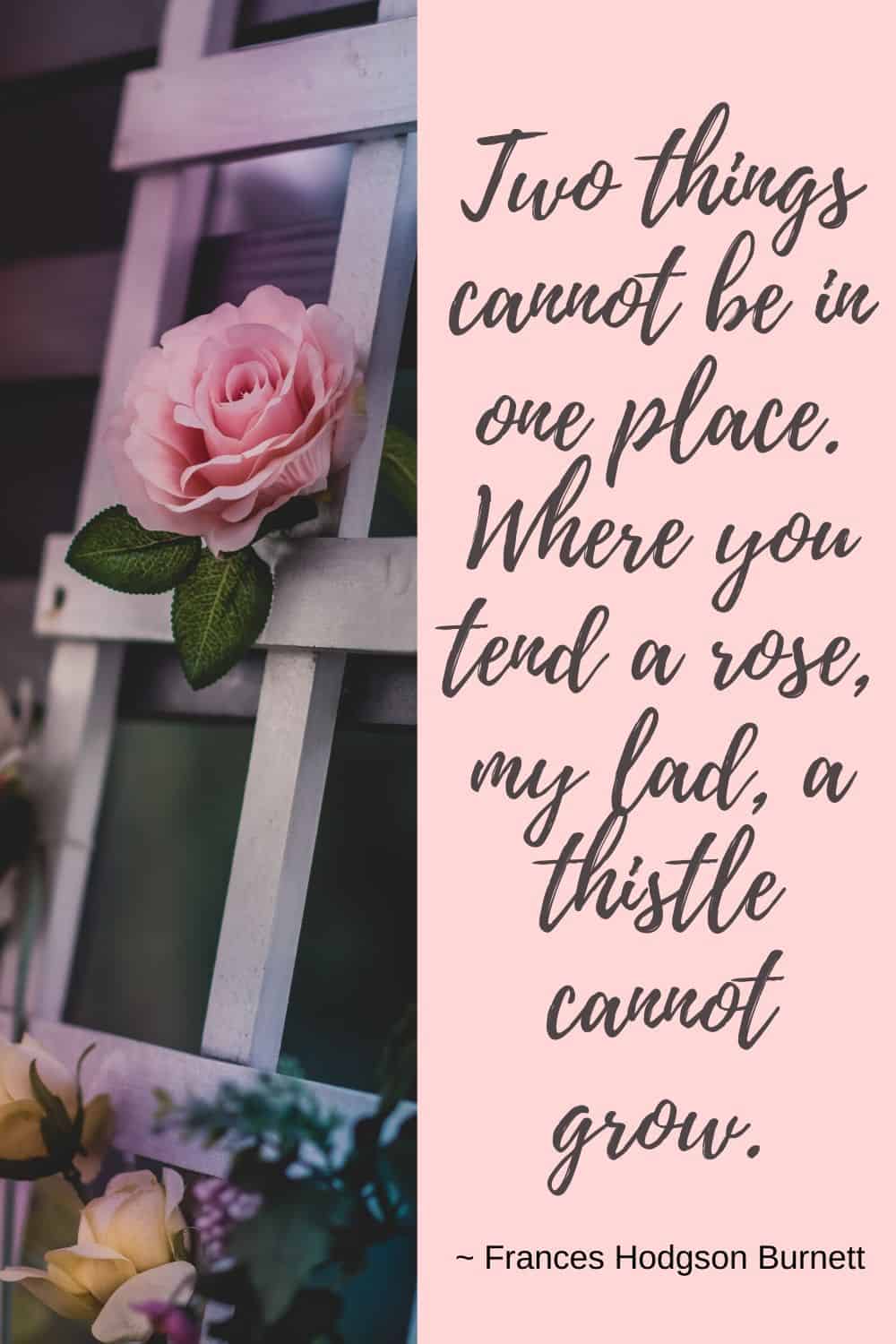 Humorous gardening quotes
Finally, we'll leave you with some more humorous gardening quotes! After all, we can all use a little humor in our lives… can't we?
Keep this one in mind the next time you're putting on your gardening gear:
"Don't wear perfume in the garden – unless you want to be pollinated by bees." ~ Anne Raver
And here are a few more we think you'll enjoy:
"Anyone who has time for drama is not gardening enough." ~ Unknown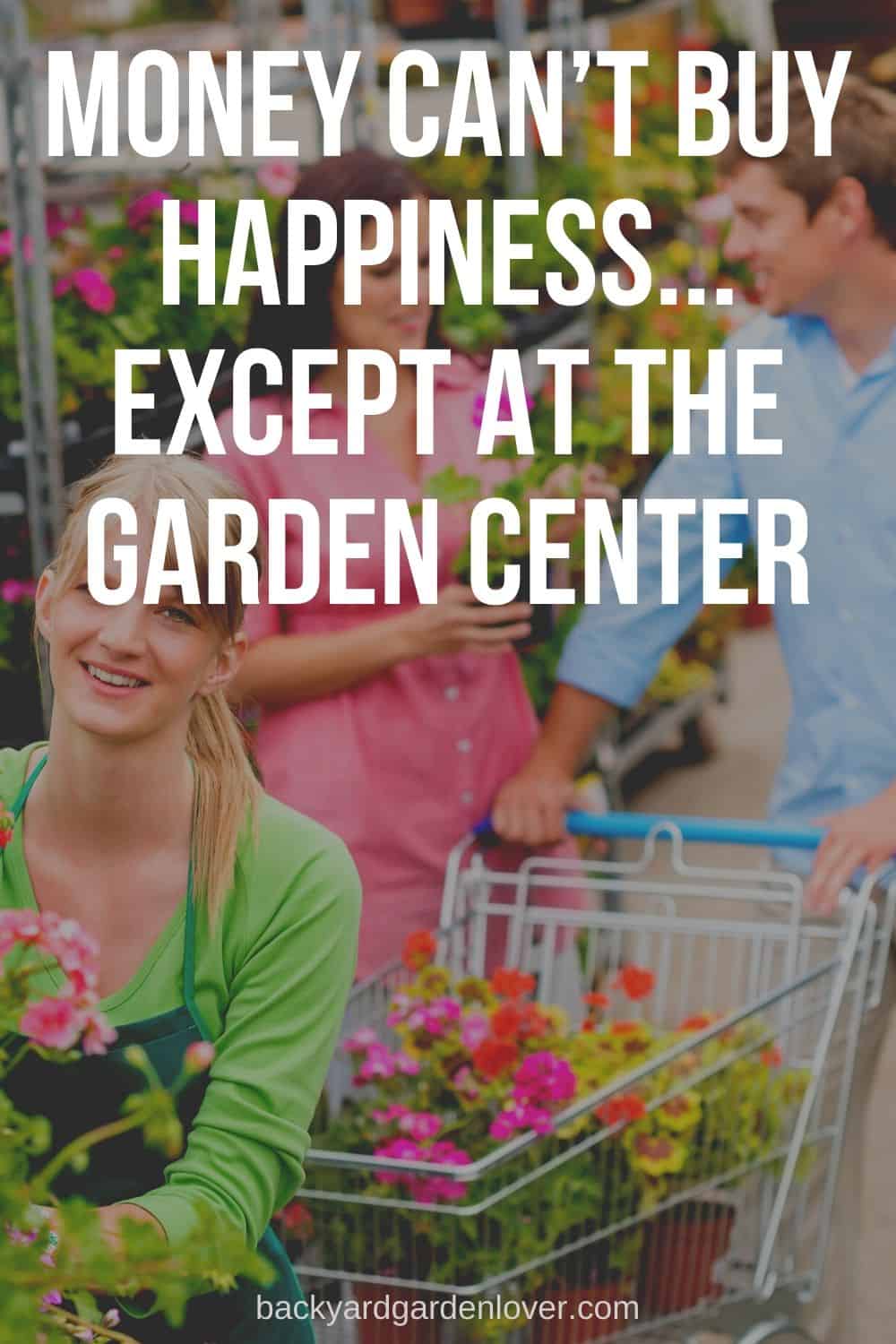 "Money can't buy happiness. Except at the garden center." ~ Unknown
"When life hands you shit, grow a garden." ~ Unknown
These are just a few of the many great gardening quotes out there. May these gardening quotes find you well and help inspire you during your gardening journey!
Did you see your favorite gardening quote on the list? Is there one you'd add? Let us know in the comments.