Wouldn't it be nice if your vegetables, herbs and flowers just rewarded you for the work you put int the garden? Unfortunately, heat, humidity, and the change of the environment brings out the bugs. UGH… not nice! There's no reason to reach out for toxic methods to get rid of these garden enemies. Just use one or more of these natural garden pest control methods.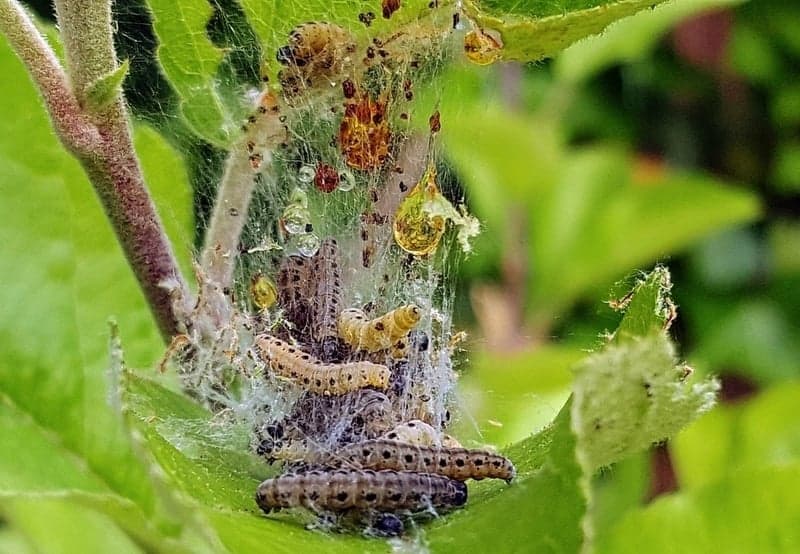 Most Common Garden Pests
In order to keep your garden pest-free, it's a good idea to familiarize yourself with the most common garden pests and the damage they produce.
Here are just a few of the pets most gardeners need to fight off:
aphids
caterpillars
earwigs
cutworms
white flies
beetles
mealy bugs
grasshoppers
japanese beetles
cucumber beetles
leafminers
stink bugs
deer
birds
ants
and many more
Books about garden pest control
If you're serious about growing a garden, you would benefit from reading a book or two about natural garden pest control. Here are two of my favorites.
1001 All-Natural Secrets to Pest Control (If They Are FLYING CRAWLING BURROWING OR SNEAKING IN THIS BOOK HAS THE SOLUTION)
The Organic Gardener's Handbook of Natural Pest and Disease Control: A Complete Guide to Maintaining a Healthy Garden and Yard the Earth-Friendly Way
Books about good bugs in the garden
As much as you want to keep bad bugs out of your garden, you need to invite good bugs in. You'll need to crate a good environment for pollinators, and also good conditions for good bugs like:
ladybugs
lacewings
damsel bugs
braconid wasps (these will destroy hornworms that destroy your tomatoes)
ground beetles
mealybug destroyer
soldier beetles
and more
Here are a few books about these beneficial garden insects:
Attracting Beneficial Bugs to Your Garden
Good Bug Bad Bug: Who's Who, What They Do, and How to Manage Them Organically
Everything You Need to Know about Beneficial Predatory Insects
Bees, Bugs, and Butterflies: A Family Guide to Our Garden Heroes and Helpers
Natural Garden Pest Control
Here's a collection of the pest control guides on my site, all in one easy spot. Save this as a reference for when you're dealing with a critter that's wreaking havoc in your garden.

I hope your garden will be safer after reading these pest control guides. If you have a tip you didn't see here, please share it in a comment below.
Here's to pest free gardens!