California is known for its unique, beautiful native flowers, shrubs, succulents, and trees. This California native plants list will help you learn more about the native plants that grow in this beautiful state. Whether you are looking to create your own native garden or landscaping, or just to learn more about these natural plants, you'll find the info you need here.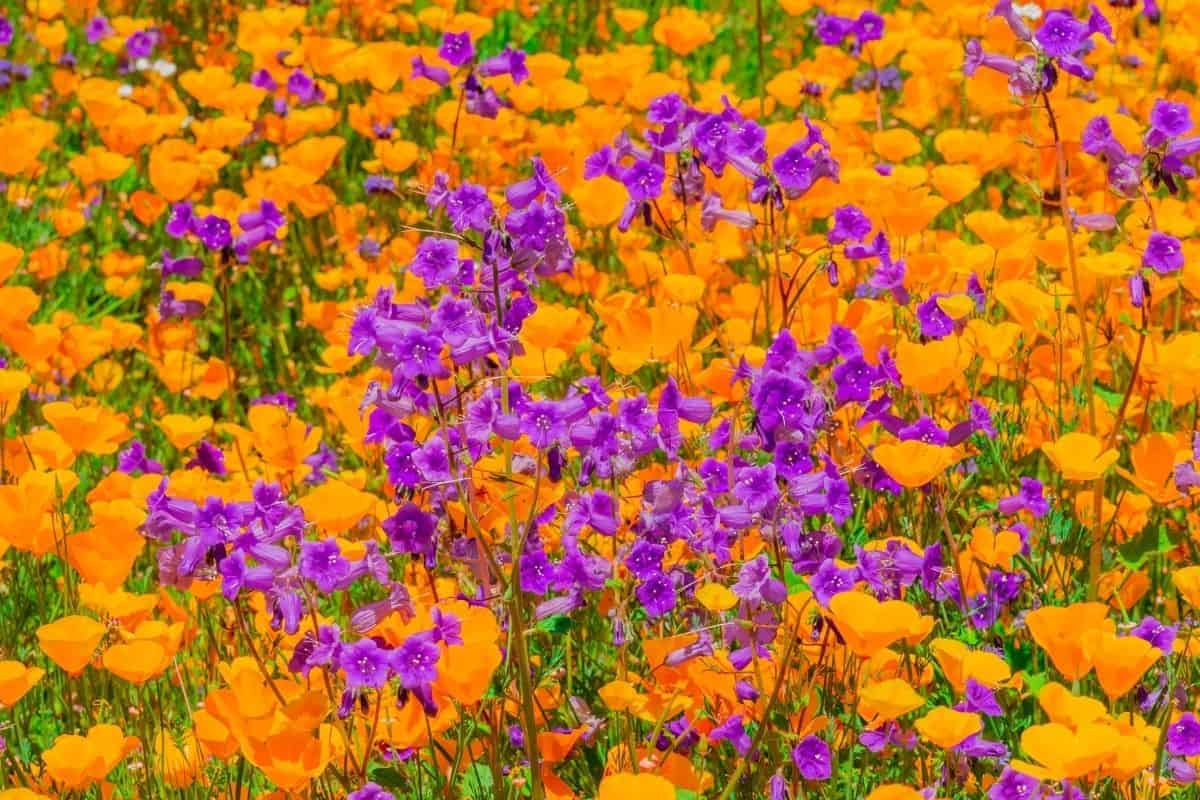 What makes a plant classified as native? In general, this refers to plants that existed in this region now known as California, before the arrival of colonists. The plants on this list are those that were found in this area naturally before any new plant species were introduced by explorers. Let's take a look.
California Native Plants List – Succulents and Flowers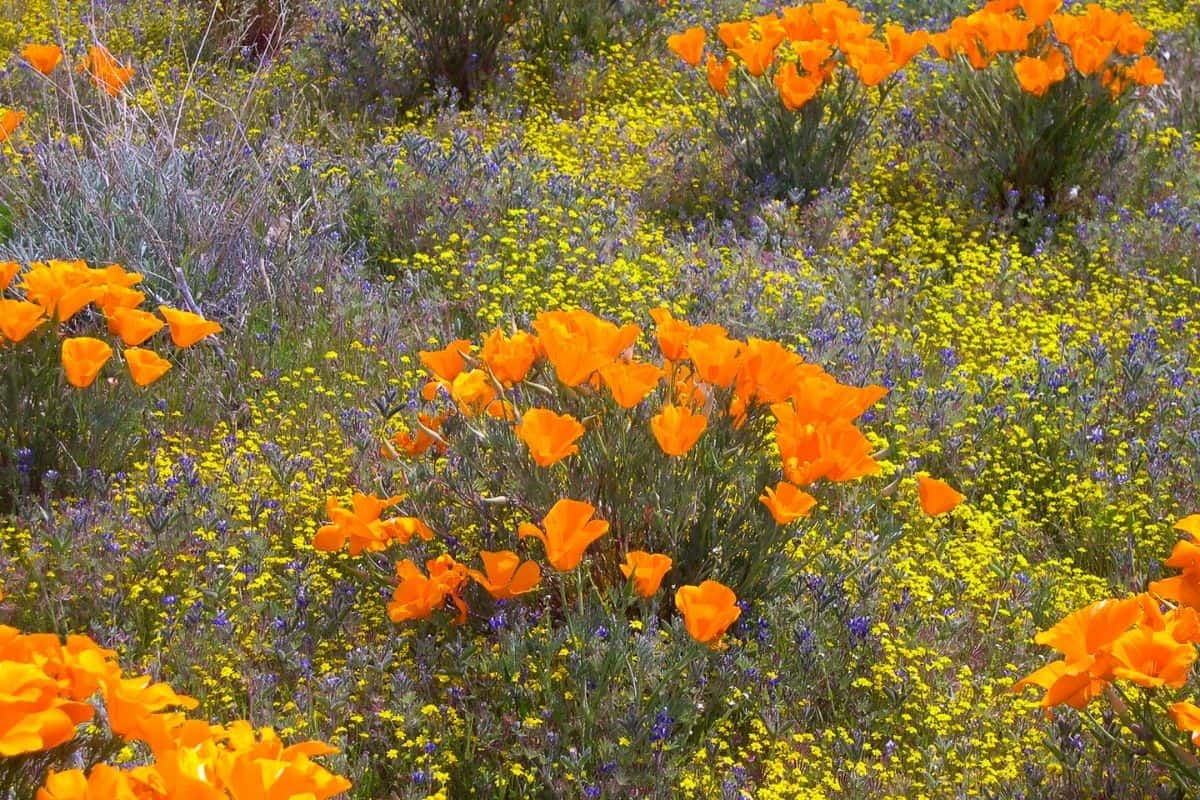 California is home to a lot of beautiful succulents and flowers that cannot grow naturally in the climates of other states. One of my favorite things about the state is all the cacti, succulents, and tropical flowers that grow here. Here are eight succulents and flowers native to the Golden State.
1. California poppy (Eschscholzia californica)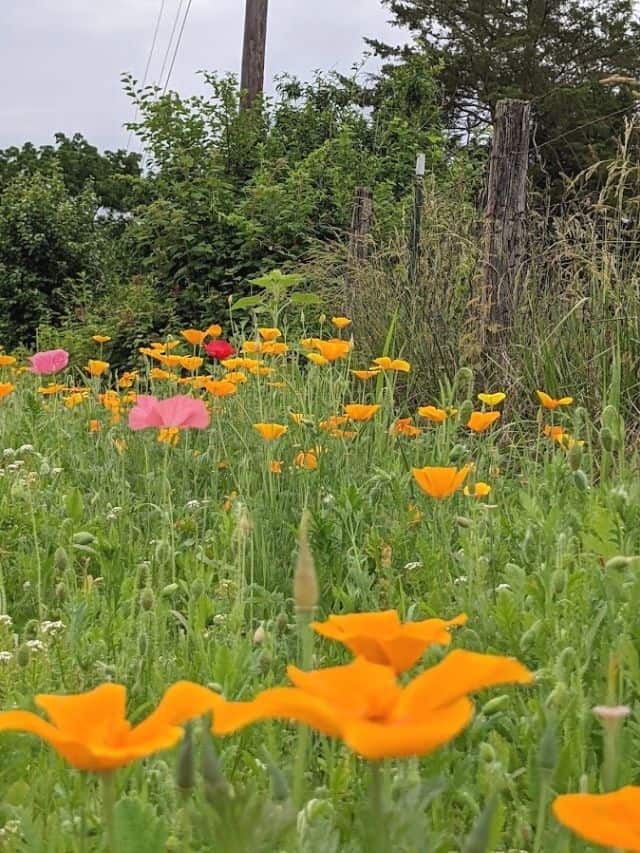 California poppy is native to grassy or open areas, is an annual herb with orange or yellow flowers that bloom year-round. It's usually not more than 2 feet tall or 1-2 feet wide. The flowers grow solitary on long stems with four petals that close at night or in cold temps.
This poppy is fast-growing, has a slight fragrance, and attracts local, native wildlife like birds and also bees, butterflies, and other pollinators. It likes full sun and very low moisture and is very easy to care for. It's also deer resistant.
2. Beardtongue (Penstemon)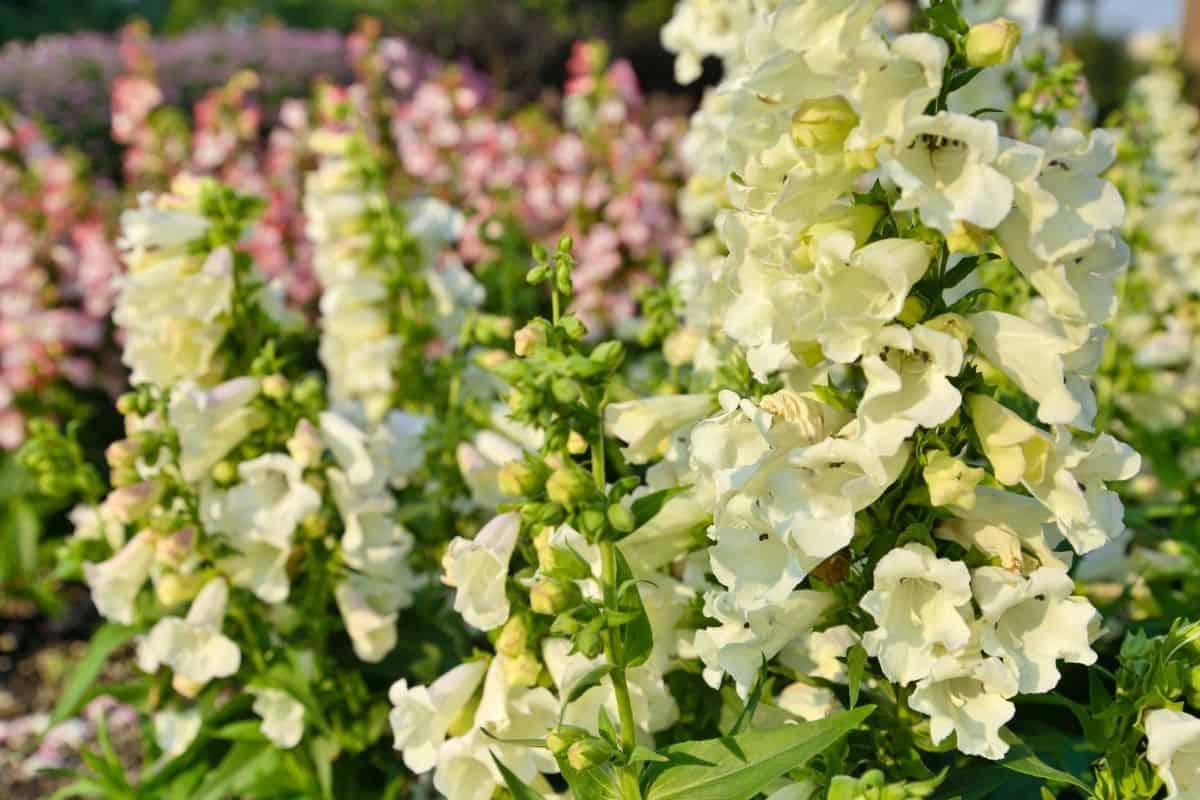 Beardtongue, or yellow bush penstemon, is a flowering shrub that does well in hummingbird gardens, yard landscaping, and other gardens. It flowers fragrant yellow blooms in the spring. This plant has a moderate growth rate and can be 2-4 feet wide and from 2-6 feet tall at full maturity.
It likes full sun but can do well in partial shade as well. It likes very low moisture and is fairly easy to care for. It is drought-resistant and also cold-resistant. Other common names include Chaparral Beardtongue, Chaparral Bush-beardtongue, and Snapdragon Penstemon.
3. California fuchsia (Epilobium canum)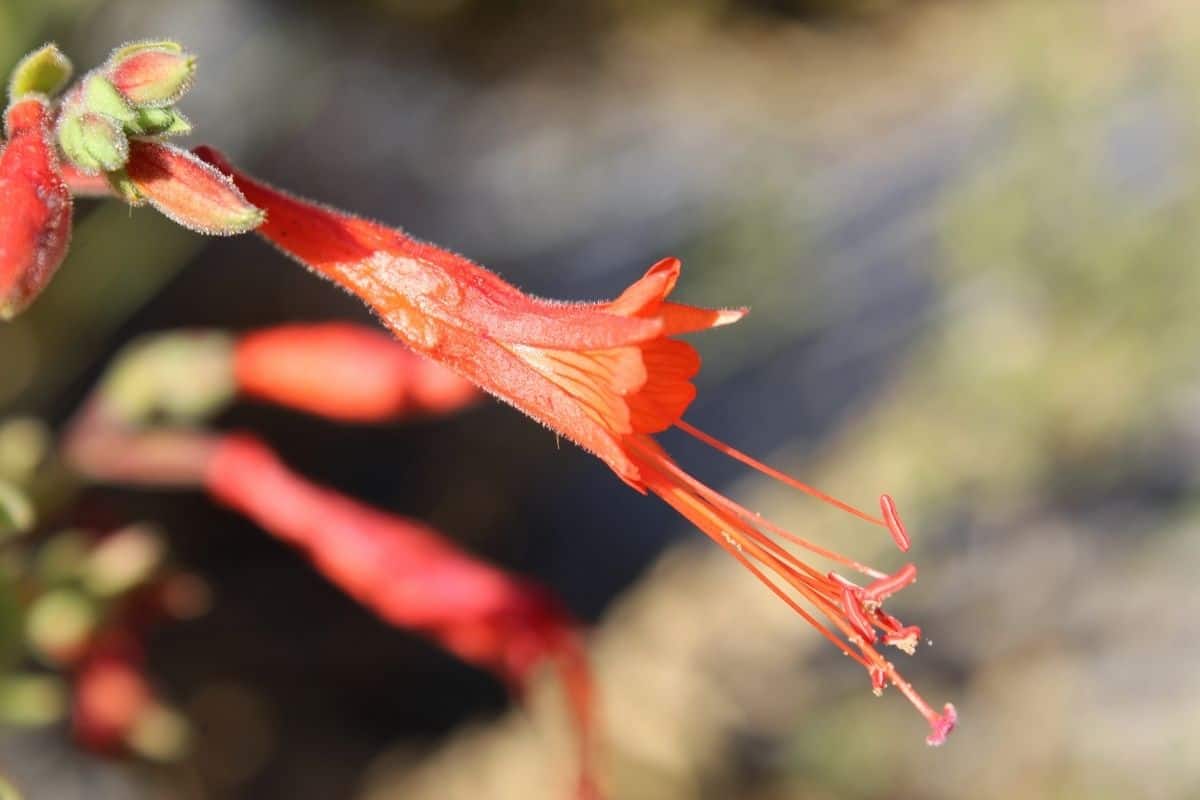 California fuchsia is a bright, beautiful willowherb that is native to coastal areas and California foothills. It's on several fire-resistant plant lists, including the county of San Diego. At full maturity, it's usually under 2 feet tall and from 2-3 feet wide.
The characteristic red flowers bloom in summer and fall and it supports local wildlife like hummingbirds, other songbirds, and butterflies. It's very easy to care for and is also cold-tolerant.
4. Coastal prickly pear (Opuntia littoralis)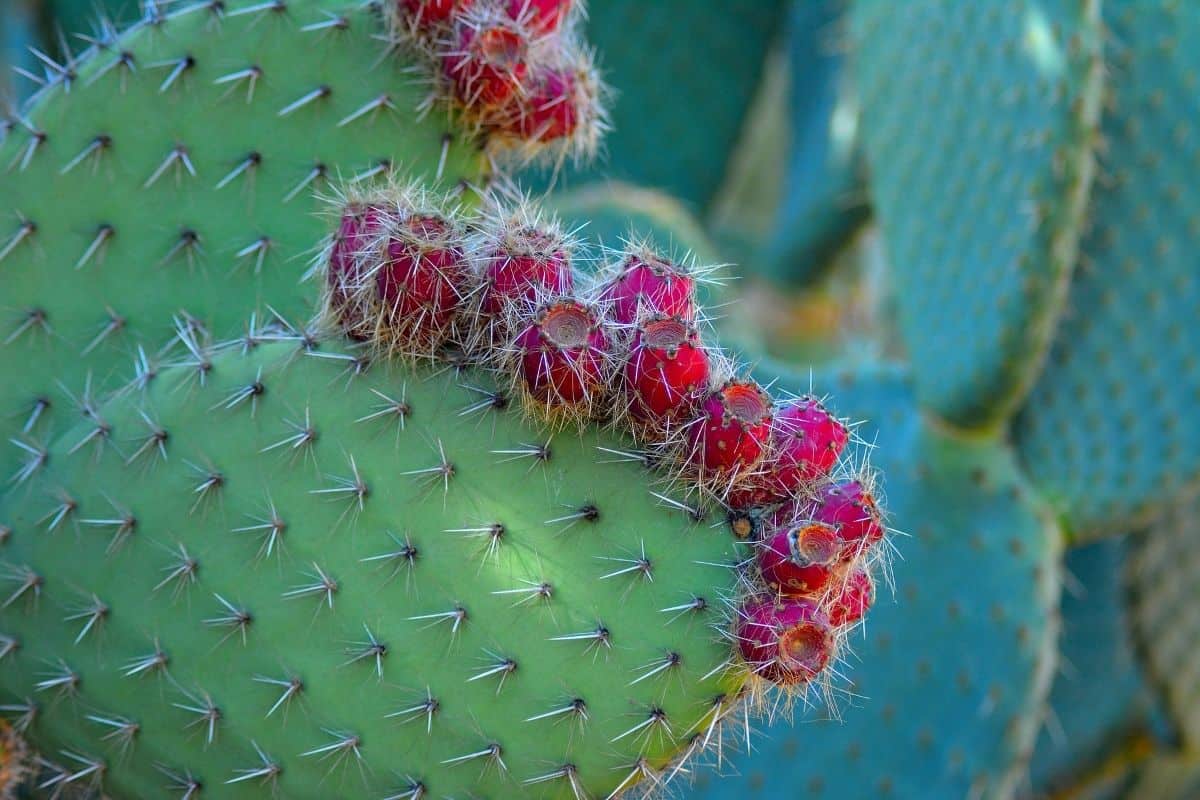 Cacti are common in California, but the prickly pear is native to California, specifically coastal regions, although it can be found all over the southern parts of the state. It's a succulent that grows around 3 ½ feet tall. It can flower in spring with yellow, purple, or red blooms.
Butterflies and birds love the prickly pear. It does great in full sun and with very low water so it's drought resistant. It's very easy to care for. For the most part, it can be planted and then left to do its thing.
5. Live-forever (Dudleya)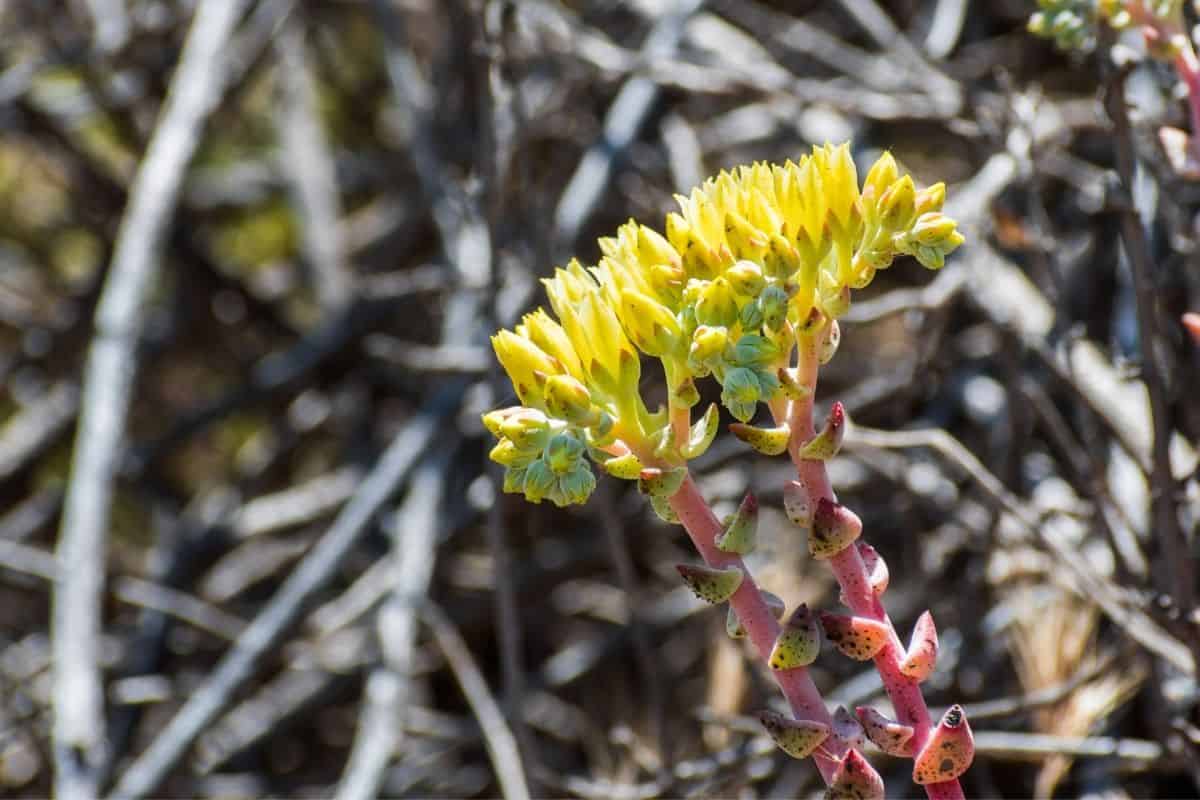 Another succulent native to the Golden State, live forever gets its common name because it does seem to live forever. There are actually 40+ varieties of Dudleya succulents in California that fall into this category. They are believed to live for up to 100 years in the wild. There are both branching and non-branching varieties to choose from.
They grow from 1-2 feet tall on average. They like full or part shade and are very low maintenance.
6. California cholla (Cylindropuntia californica)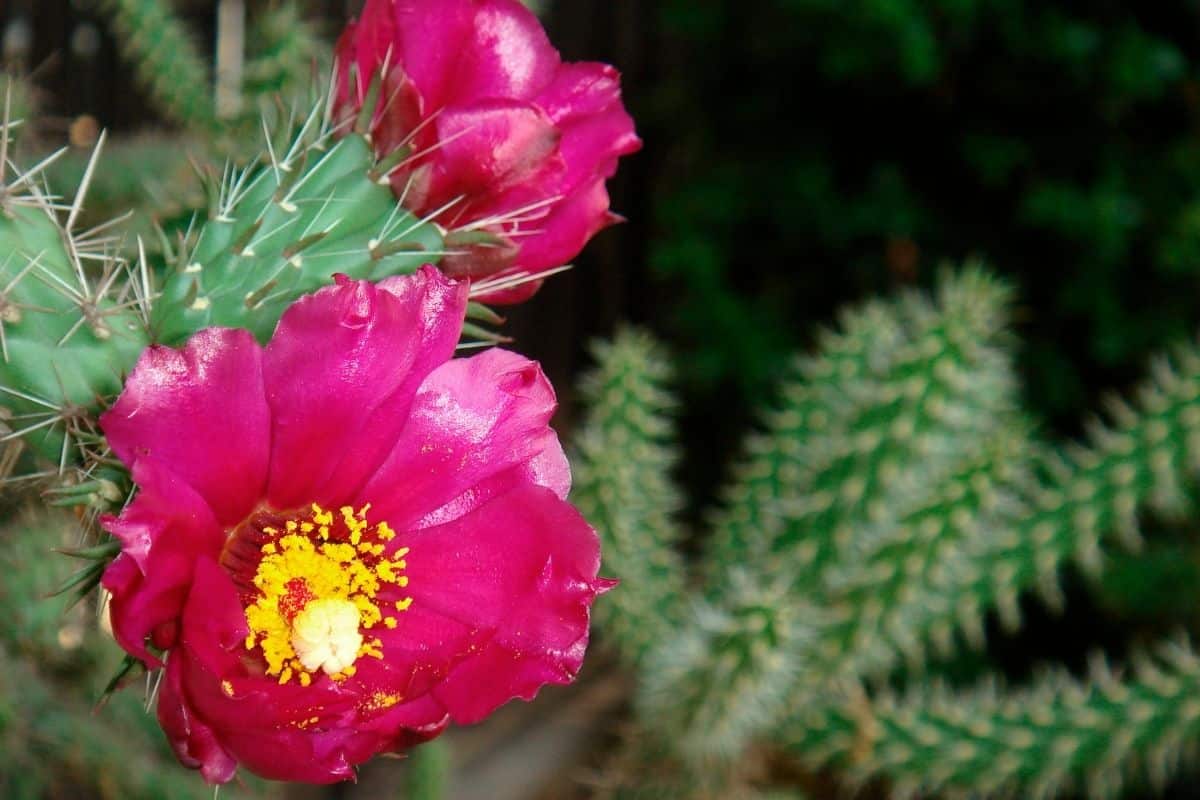 California cholla is also known by the common names snake cholla or cane cholla. This succulent can grow over 9 feet tall at maturity. They support native birds and butterflies and do well in butterfly gardens or home landscaping.
It is a cactus with prickly spines so be careful using it in high-traffic areas or too close to doors to the home or walkways. It likes full sun and dry, fast-draining soil. Be sure the roots don't get wet or soggy or they will rot. Otherwise, there's little to no maintenance.
7. Blue-eyed grass (Sisyrinchium bellum)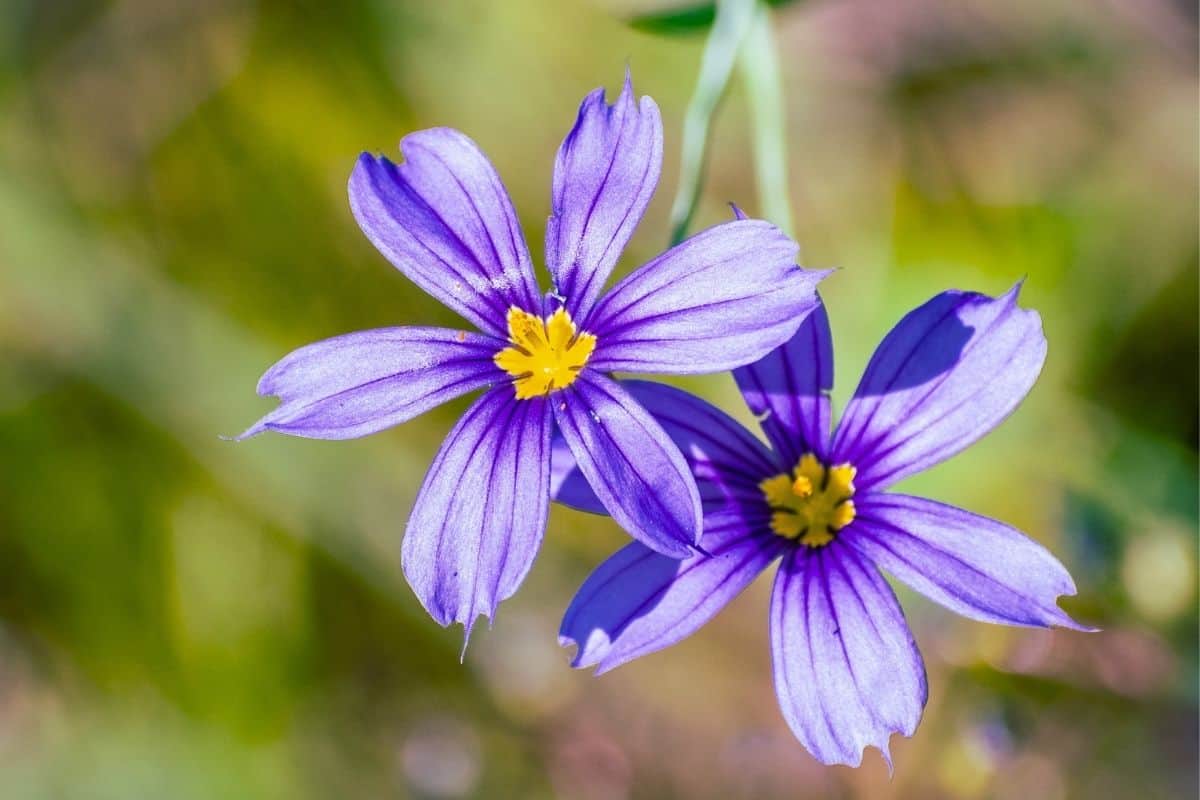 The blue-eyed grass is a beautiful perennial herb that grows throughout the state. It grows about 1-2 feet tall and up to 3 inches wide. It gets its common name from the grassy leaves and the small blue-to-purplish flowers that bloom on it from late winter through the spring.
It likes full sun or partial shade and moist soil. You may need to water it during summer droughts but otherwise, it is very low maintenance. It works well as a groundcover and in butterfly gardens and it's also deer resistant.
8. California milkweed (Asclepias californica)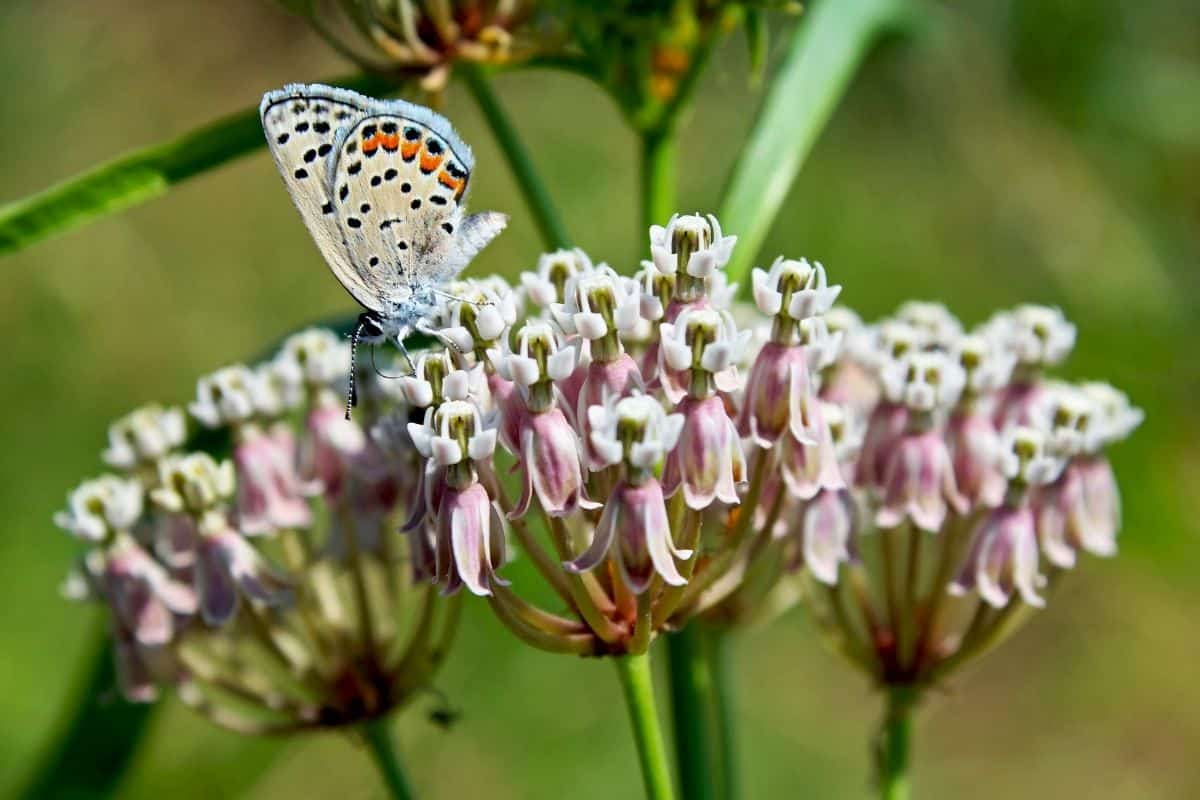 California milkweed is a species in the Dogbane family. It's a perennial herb that grows round from about 3 feet wide and tall. It flowers lavender, pink, and white flowers in spring and summer.
It's a great host for Monarch butterflies and is essential to their survival. Keeping these in your garden or landscaping will do great things for the local ecosystem.
They love full sun and can tolerate cold temps. Maintenance is fairly low, but they can use irrigation a couple of times a month until they are fully established when first planted.
California Native Plants List – Trees and Shrubs
At first, when you think of California, palm trees will come to mind. They line the streets in the cities, and they bask in the sun in the deserts. But there are more amazing trees and shrubs to this great state to learn about.
1. California sagebrush (Artemisia californica)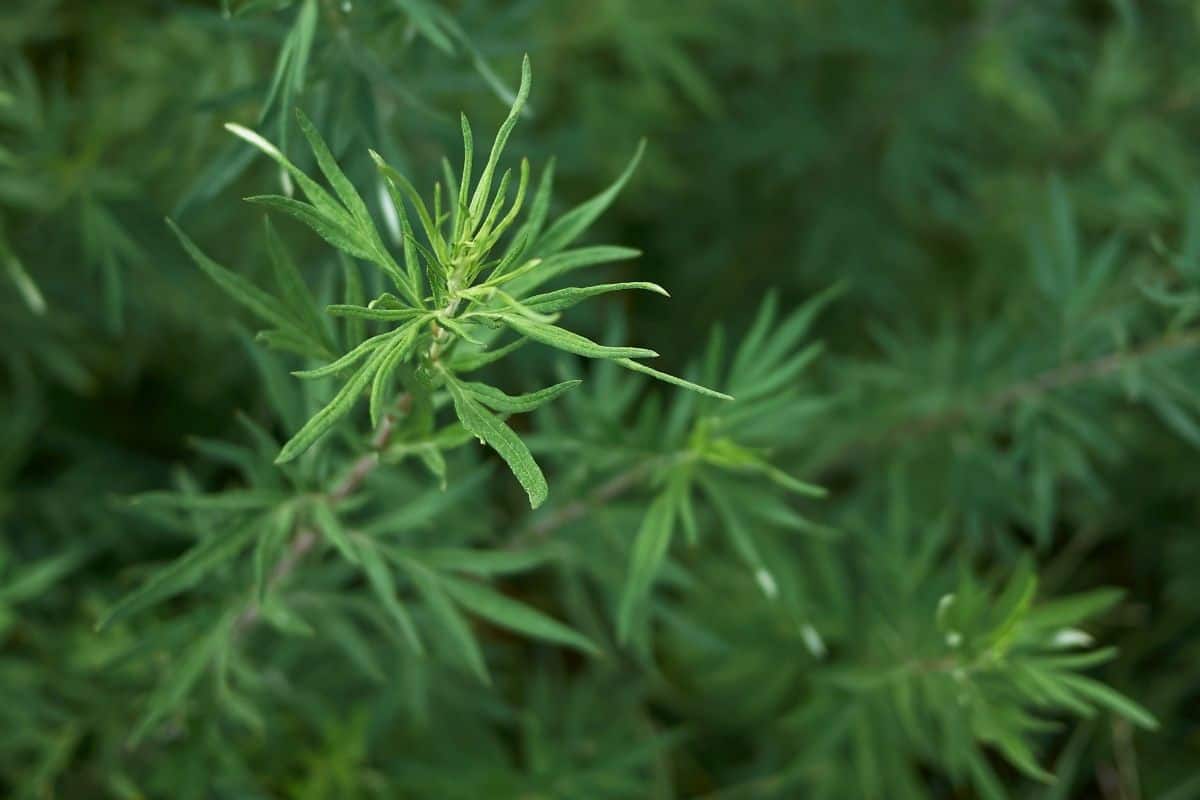 This is a very fragrant shrub that grows naturally in coastal sage scrub, coastal strands, and in dry foothills. It's very drought-tolerant, grows fast, and flowers in spring, summer, and fall.
This makes it a popular choice for gardens and landscaping. It will grow from 1-8 feet tall on average, and about 4 feet wide. It will attract native birds, caterpillars, and butterflies to your garden. Does well in full sun and needs very little water.
2. Desert willow (Chilopis linearis)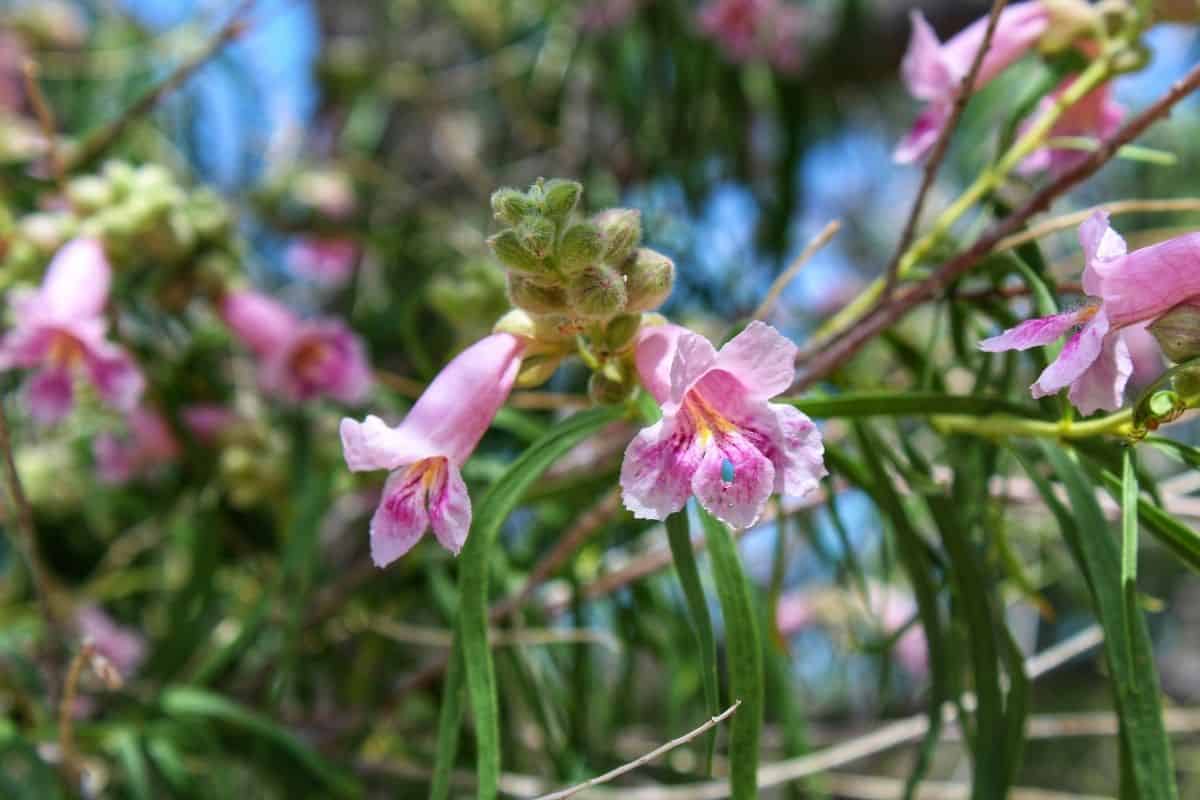 Desert willow is a small tree native to the southwestern part of the United States, including California, and Mexico. While it has willow-like leaves, it's not actually a willow, but a part of the bignonia family.
This shrub grows from just under 5 feet to as much as 26 feet tall at maturity and it can be 10-20 feet wide. It grows fast, upright, and weeping. It's dormant in winter and has a nice aroma. It blooms purple, lavender, pink, or white flowers in spring, summer, and fall.
Hummingbirds and bees really like desert willow when it is in bloom. It thrives on full sun and low moisture and is very low-maintenance. It can tolerate cold temps, like desert nights, and it needs fast-draining soil.
3. Spicebush (Calycanthus occidentalis)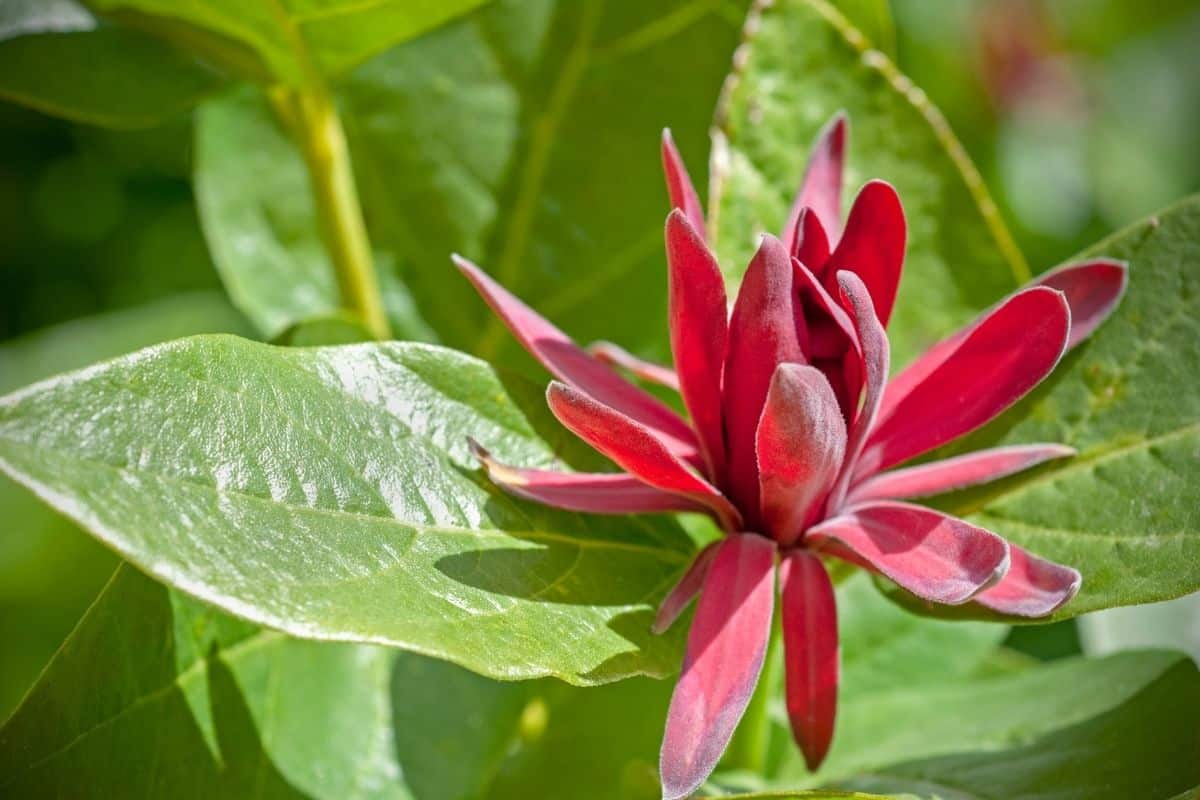 Another native shrub, spice bush grows in canyons, beside streams, and in moist places. It has a fragrant aroma, which is where it gets its common name and is moderately easy to care for. It can tolerate full sun or partial shade, requires low or moderate moisture and slow-draining soil. It can tolerate very cold temps. It flowers in spring and summer and goes dormant in winter.
Spicebush can grow from 3-13 feet tall and 3-12 feet wide. It grows in a rounded "bush" formation and looks good in hedges and gardens. It's also popular for butterfly gardens and it's deer-resistant.
4. Sages (Salvia spp.)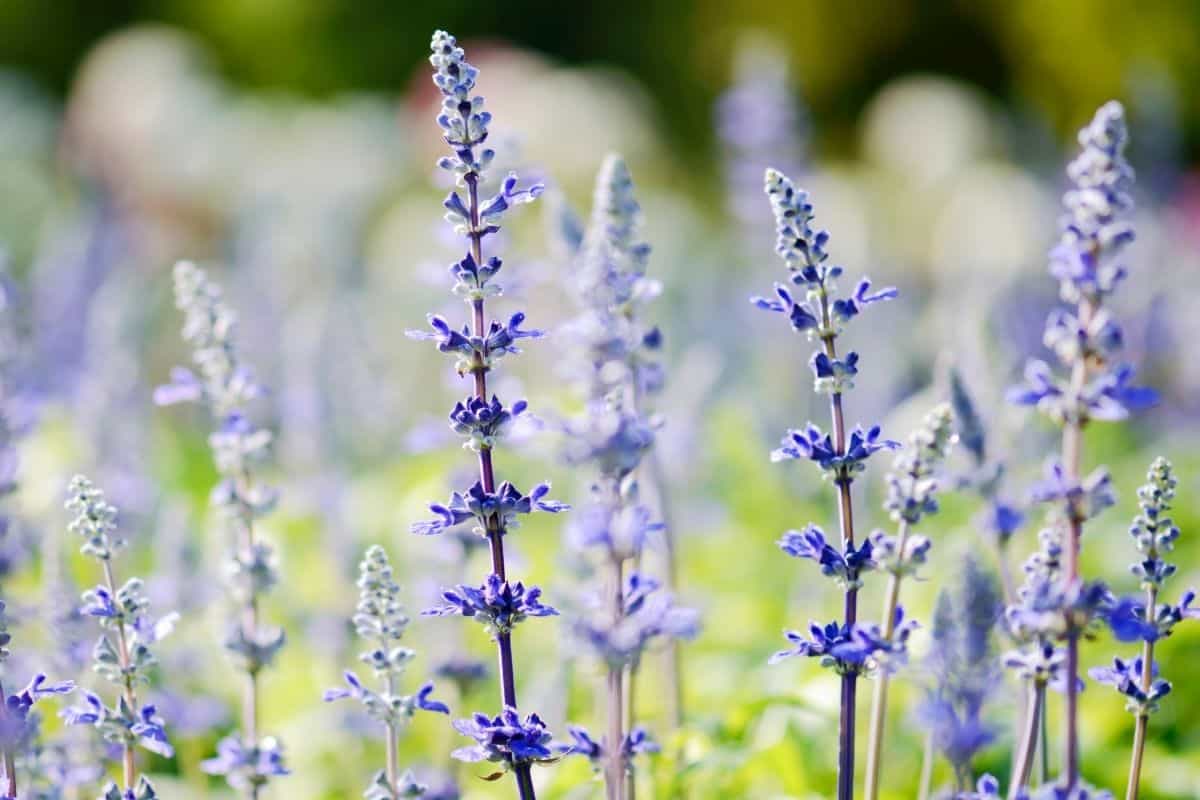 California actually has several sages that can do well. Salvias are drought-tolerant and do well in California's natural climate. Some sages to consider are:
White sage (Salvia apiana)
Island black sage (Salvia brandegei)
Alpine Cleveland sage (Salvia clevlandii)
Chia (Salvia columbariae)
Desert sage (Salvia dorrii)
Santa Rosa sage (Salvia eremostachya)
You can look up specific care instructions for each sage you choose but in general, they are very low-maintenance plants that thrive in most climates within the state.
5. Pygmy cypress (Hesperocyparis pigmaea)
The pygmy cypress is a rare native that grows in central and northern California. It likes part shade and can grow from 31/2 feet to over 160 feet tall when fully mature. It's not carried by many nurseries in the state and may be more difficult to obtain unless you live in an area where you already have them.
However, there are other varieties of cypress native to California that are more readily available, easy to care for, and provide great benefits in the habitat.
6. California buckeye (Aesculus californica)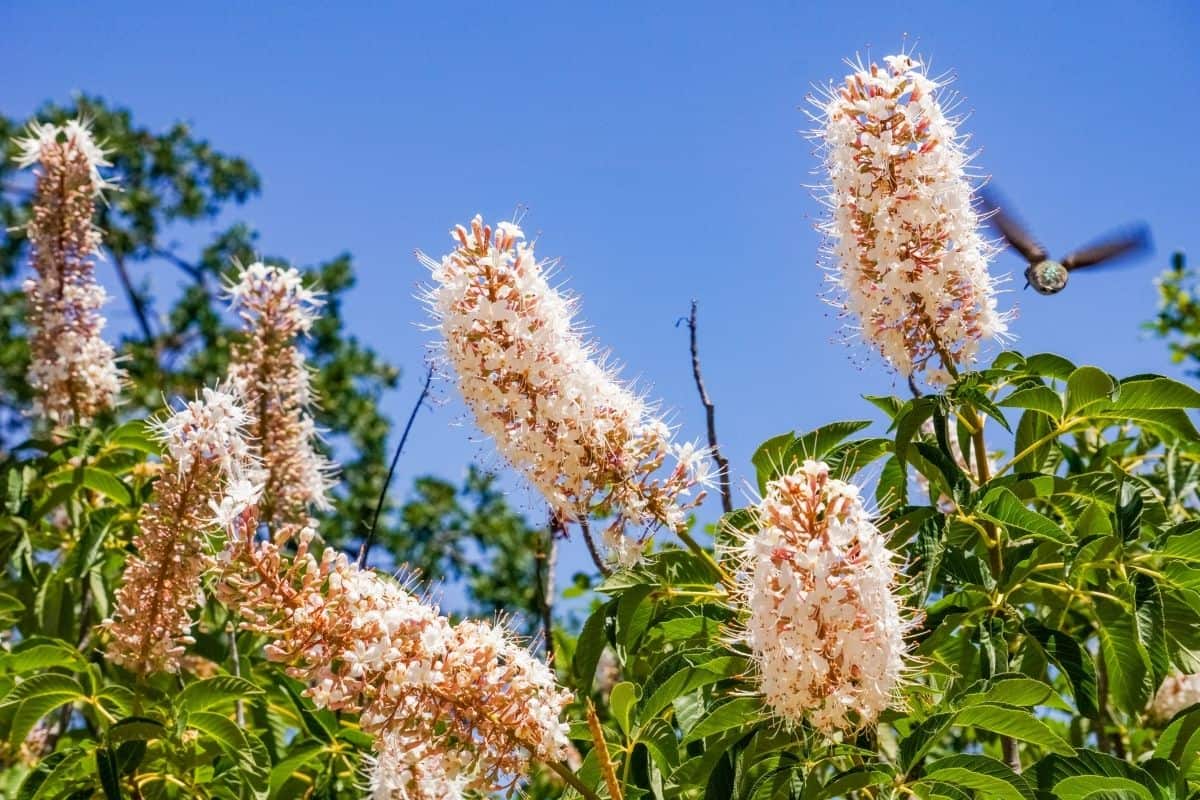 California buckeye is a tree found over a large part of the state. It's the only buckeye native to California and it grows tall from 13-40 feet tall and 40 feet wide. It grows moderate-slow, and flowers white or cream-colored blooms in the summer and spring.
It will attract several native insects, including native butterfly species during the flowering months and provides nectar to migrating butterflies. It's believed to be toxic to non-native bees. Buckeye does well in part shade or full sun and very low moisture. It's easy to care for and you can basically plant it and forget it and it will do its thing.
7. Catalina currant (Ribes viburnifolium)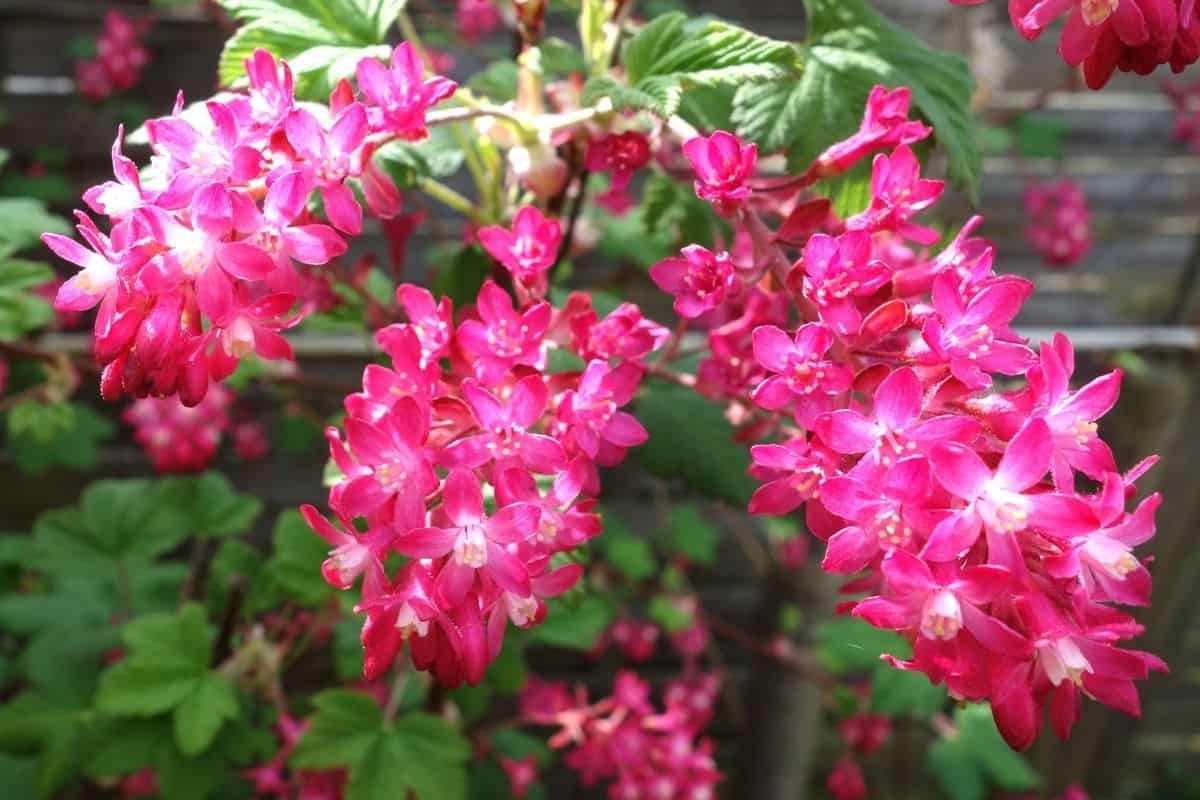 Catalina currant is known by the common name Cataline Perfume, Evergreen currant or Island Gooseberry. These are all the same plant, found most commonly in Southern California. This flowering shrub grows from 2-3 feet tall on average and has a spread of up to 8 feet wide. It grows fast, has a pleasant scent, and flowers purple, red or pink flowers in spring and winter.
Catalina currant is commonly found in nurseries, especially in Southern California, likes partial shade, low moisture, and medium soil drainage. It's very easy to care for, can be pruned to keep it to shape, and is also easily propagated.
8. California fan palm (Washington filifera)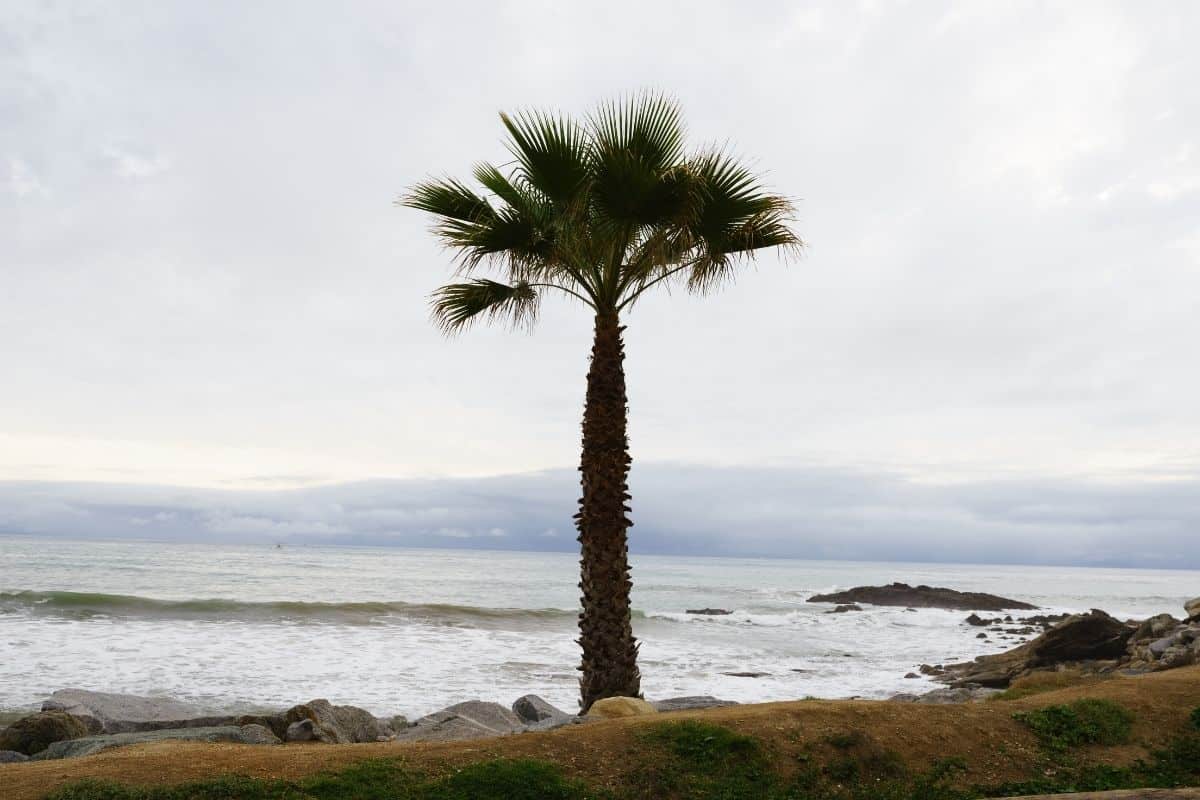 Although California is known for its tall, beautiful palm trees, the only true native palm in the state is the California fan palm or Washington palm. All other varieties have been imported. It is also called the desert fan palm.
This tree can grow from 50-68 feet tall but grows moderately slow. It flowers white or yellow blooms in winter and spring. It supports native wildlife like the Western yellow bat, hooded oriole, and caterpillars and butterflies. It thrives in full sun and moderate moisture and is very easy to care for.
Why Choose Native Plants?
What are some reasons you should choose native plants when planning your garden or landscaping? The California Native Plant Society explains that using natives can help you save water, reduce maintenance and pesticide use, and even invite beneficial pollinators.
If that's not enough reason for you, native plants also help you restore the natural state of things in your area and provide more natural habitat for local wildlife. It has many benefits to the very special ecosystem of the state.
There are nearly 8,000 plants considered native to California. You can see a complete list here at Calspace, the California Native Plant Society. This database includes photos, scientific names, nurseries that carry the plant, best locations, care instructions, plant description, wildlife supported, and landscaping information.
Conclusion of California Native Plants List
Now that you know more about these native plants to California, you are prepared to start building your own garden or landscape. Finding the right native plants and landscaping design is important to the success of your project. If undertaking a big project, you might consider using a garden or landscape planner tool or software or hiring an expert who can help see your vision and plot it out for you, plus make recommendations on which shrubs, trees, succulents, and flowers to use in what spaces within your landscape.