These summer blooming plants are the perfect addition to a scented garden landscape, aromatic container garden or entry-way border.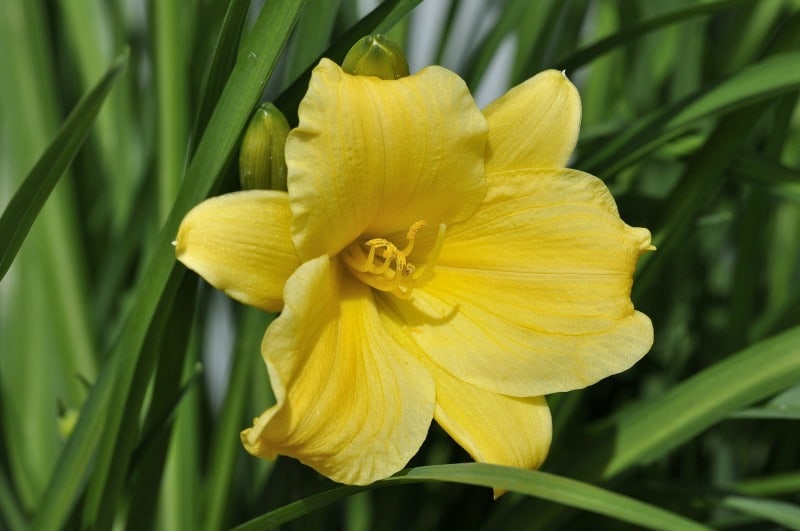 Add interest to your garden with a few scented plants and you'll find yourself enjoying your garden even more. While perennials are my favorites, don't discount a few well-placed annuals. Mix and match summer flowers of different colors for the perfect summer retreat right in your backyard.
My Favorite Summer Blooming Plants
1. Lavender for scent, beauty and crafting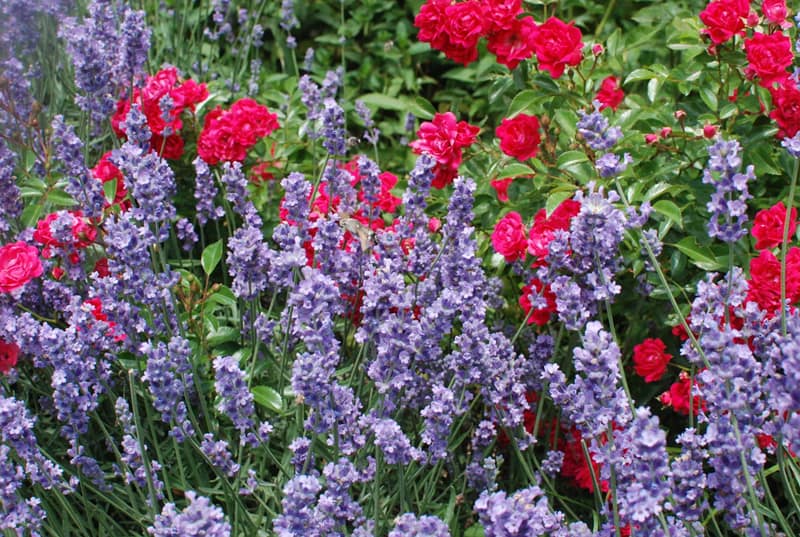 Lavender plants are a favorite aromatic herb, perfect for increasing the fragrant appeal of a visually beautiful garden.
These drought-tolerant and sun-loving plants perfect for use for home decorating and crafts. Crafting enthusiasts have used the fragrant lavender flowers in everything from sachets, to floral wands and homemade potpourri. I love making dream pillows and gift them to my garden loving family and friends.
Lavender plants bloom for weeks in the summer with light purple flowers. There are even white or pink lavender blossoms. Lavender plants are easy to grow, so it's no wonder they are so popular in many scented gardens.
Lavender Rosea
Lavender Vera Heirloom Seeds
Lavender Elegance Snow
2. Gorgeous heirloom or English roses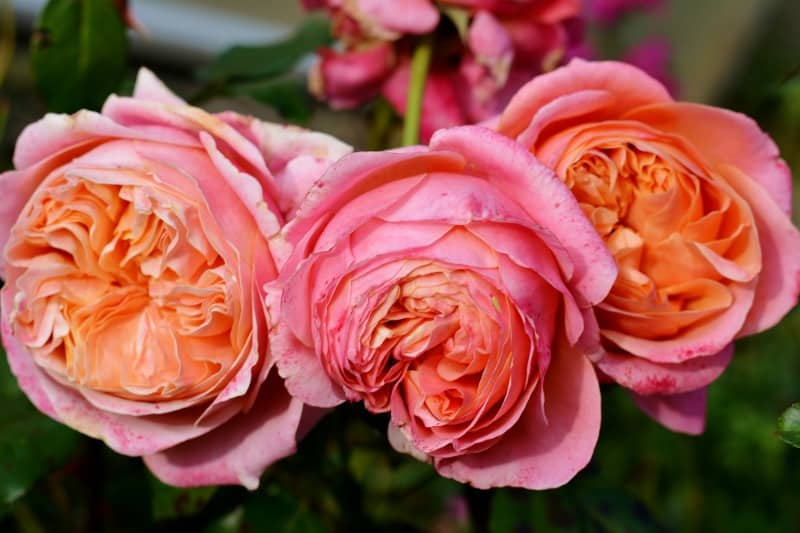 While many people associate roses with a strong and beautiful fragrance, the truth is gardeners know that most of the modern roses bred for flower shape, have little of the traditional rose scent. The best types of roses for adding fragrance to the summer landscape include heirloom roses (bred before the fragrance was removed from many varieties), and the newer English roses (bred specifically to preserve the rose scent).
As gardeners have demanded more and more fragrance in their shrub and landscaping roses, we are beginning to see a trend towards breeding an increased number of fragrant roses once again.
Glowing Peace Grandiflora Rose
America Climbing Rose
Zephirine Drouhin Climbing Rose
Persian Yellow Heirloom Rose
3. Sweet alyssum for the perfect summer ground cover fragrance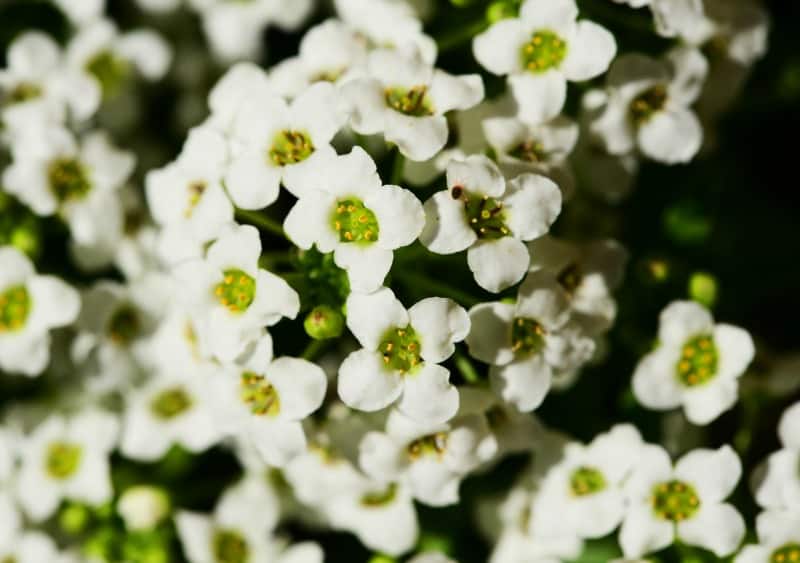 Sweet alyssum is a popular annual bedding plant. The prolific flowers are often white, but also available in purple, pink or other shades. They create an attractive ground cover that blooms from summer through fall.
Not only is the fragrance divine, but the flowers are highly attractive. Since sweet alyssum tolerates full sun through part shade, it makes a flexible ground cover or container plant. Sweet alyssum grows only 3-9 inches tall and is highly fragrant.
No wonder butterflies and bees are attracted to the sweet alyssum flowers for many weeks in the summer and fall months!
4. Garden phlox for perennial summer fragrance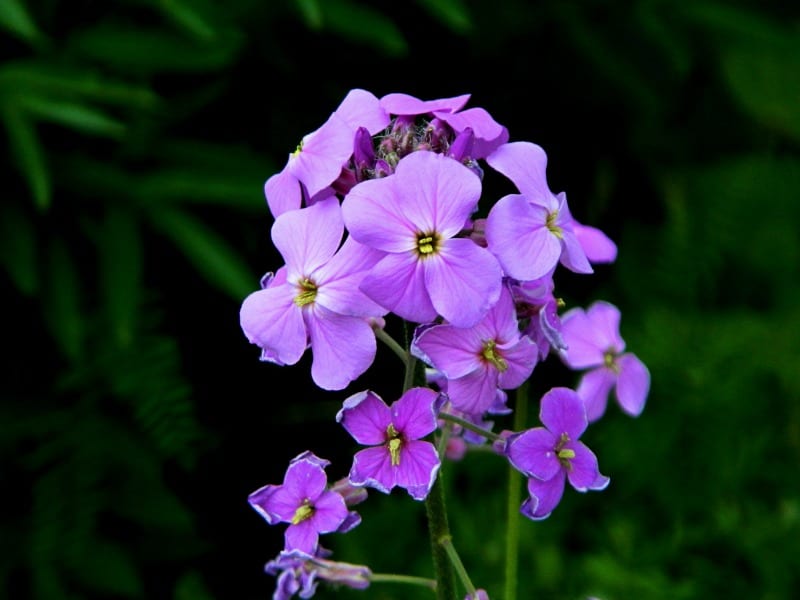 Hardy phlox is a midsummer flowering show-stopper. The perennial plant is popular in cottage gardens and for cutting flowers to bring indoors.
Garden phlox grows best in rich, fertile soil with moderate water and full sun. Gardeners appreciate the long-lasting flower clusters that are rather large and eye-catching. The summer blooms come in a wide variety of colors, but tend to look very well in rose, pink, purple, white and apricot shades.
Phlox has a heady fragrance that will attract butterflies, or fill a room with sweet scent when brought indoors in a flower arrangement.
5. Daylilies for a burst of color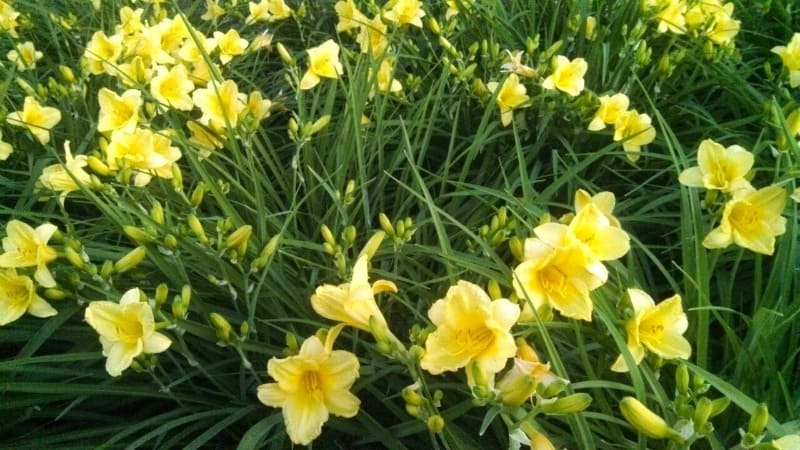 If you want to be greeted by a mass of happy yellow, plant a few daylilies. So easy to grow! I've had mine for more than 10 years and they keep blooming all summer long (with a bit of deadheading).
Perfectly matched with my lavender, they bring happy smiles to everyone visiting us.
Use summer blooming plants to increase a garden's seasonal appeal after the spring flowers have started to fade. The few plants above are a good place for any gardener to begin with when planning a summer garden.