Composting for a vegetable garden by using the trench method has a lot of advantages. It is also one of the easiest ways to utilize your organic waste. Using the trench composting for garden is very simple. All you need to do is dig a trench or hole about a foot deep, fill it half full with kitchen and garden waste and fill it back with soil.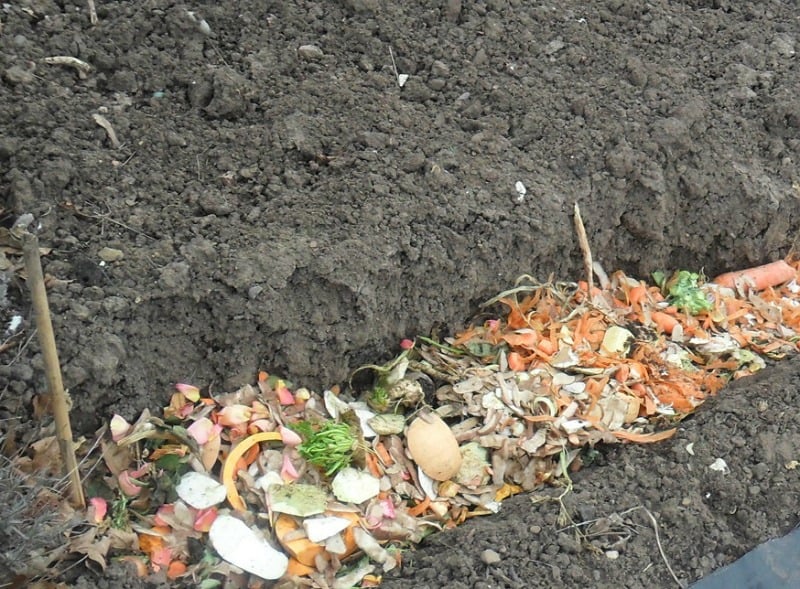 How To Use Trench Composting For Garden Success
Let it Rot!: The Gardener's Guide to Composting

This way of recycling waste not only keeps odors locked away, it also provides nutrition for plants deep in the soil. This will help with root formation and the overall health of your vegetables.
Although it is known as trench composting, this term only loosely describes the method. In practice, you could use a zone or rotation system.
Trench composting for a vegetable garden is simply the act of burying waste. To follow the zone system, choose an area in your vegetable plot to bury your waste. Then swap the burying area every season.
Trench composting for vegetable gardening
The trench rotation system is simple. You just need to add a trench burying task into the rotation plan of your garden.
Split your garden into 3 areas and every year choose one area to trench compost, moving it every year. After 3 years your garden will all be composted and you can start over again.
Introduce trench composting into your rotation plan by putting your trenches under your beans and peas. Line the trenches with newspaper to help with retaining water and you will create a perfect environment for your beans and peas to perform well.
Here are our peas growing in a composting trench.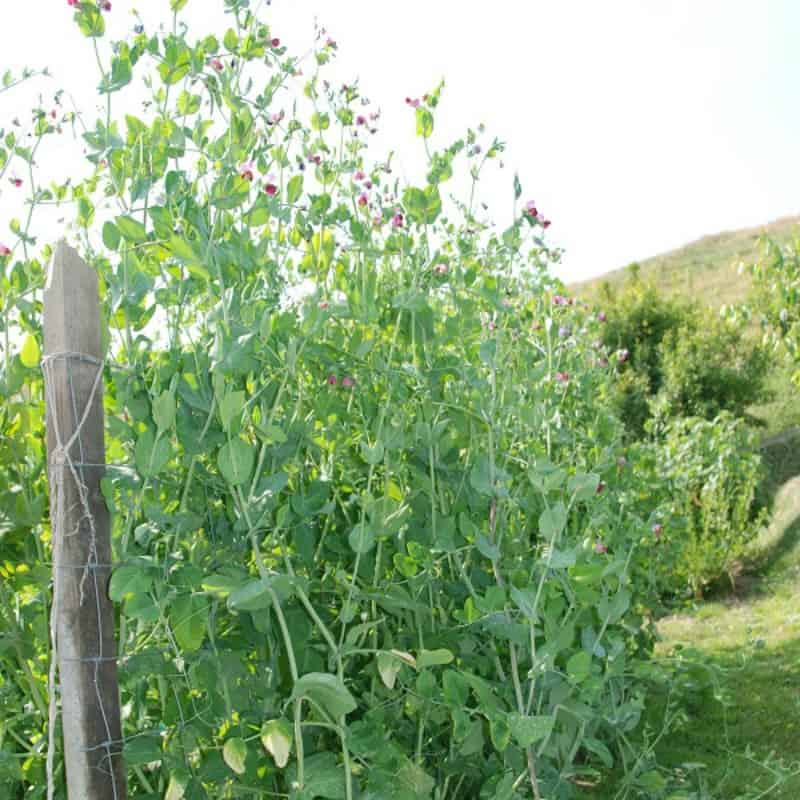 When the plants are done for the season, cut them off at soil level to allow the nitrogen-filled roots of the used bean plants to rot and release its valuable nutrients into the soil.
Beans and peas are often referred to as green manure, so when you use the trench method of growing, not only will you be adding the contents of the trench to the ground, which will rot to add to the soil structure and goodness, you will also be adding the nitrates from the beans. This way the next veggies in your rotation plan will have double the benefit 😉
Tip: after growing beans in the composting trench, plant cruciferous vegetables for a bumper crop.
The high nitrogen levels left from the beans will feed the brassicas and encourage good growth and production.
Here are some other methods of composting, as well as tips on building a wormery and creating organic compost.