Building a small greenhouse can be fun, especially if you love having veggies year round. Here is how to build a small greenhouse in your backyard.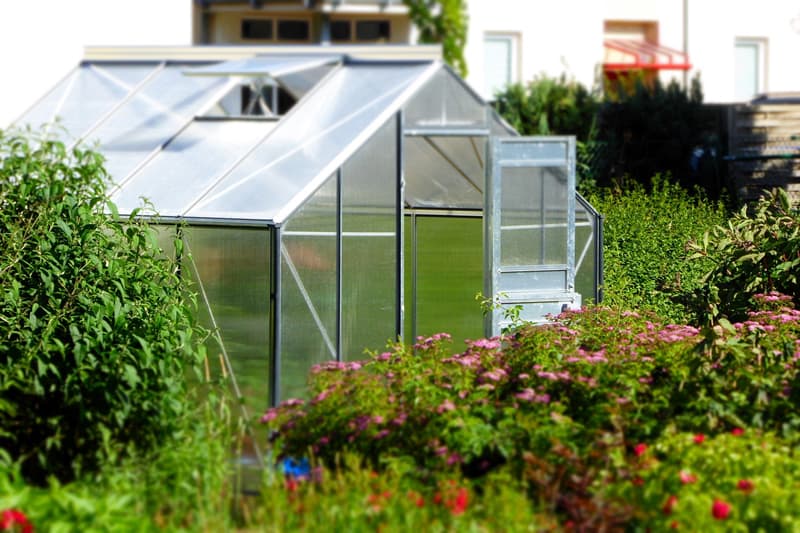 You love your veggies! Don't you wish you had a way to enjoy them more, maybe even year round? Having a greenhouse in your backyard is a great way to make this possible. Building a small greenhouse isn't too difficult. All you'll need is a good set of plans, some tools and time. Let's see how to build a small greenhouse without tool much trouble.
How to Build a Small Greenhouse in 8 Easy Steps
How to Build a Small, Portable A-Frame Greenhouse with PVC Pipe & Plastic Sheeting for Less than $50 (Greenhouse Plans Series)
Choose the area where you would like to place your new greenhouse.
Make sure the land is level and choose an area where water can drain well. A partly shaded area would be ideal. This way your plants can benefit from the sun without being over-exposed.
Use a shade cloth to limit the amount of sun your plants receive.
Keep in mind that you'll need access to water and electricity when choosing your location.
Choose the style of greenhouse that you want. Decide if you want to build it from scratch or choose from a variety of greenhouse kits that will make the whole process much easier.
If you choose to build from scratch, now is the time to choose the materials needed to get started. Be sure and figure out how much material you'll need based on the size of your greenhouse. Choose a pressure treated wood for the framing and you can use fiberglass, polycarbonate plastic as well as glass for the panels.
Once your building is in place and you've taken care of the ventilation needs and you're sure there are no leaks, it's time to have a professional install your automatic control watering system unless this is something you're qualified to do yourself.
Install a heating and cooling system with thermostat to control the temperature inside the greenhouse.
Mythos Hobby Greenhouse – 6′ x 8′ x 7′, Silver
Portable Greenhouse Plans
Four Season Chalet Hobby Greenhouse – 12 x 8 x 9
Greenhouse Ideas for Inspiration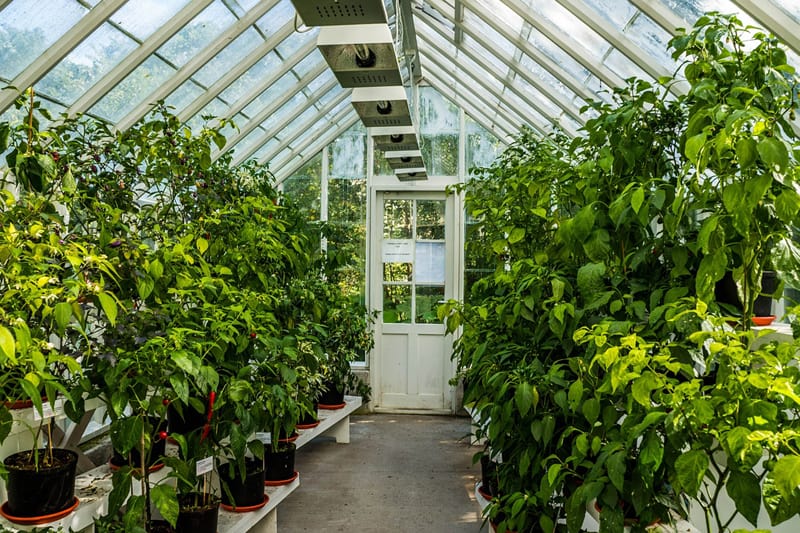 I love this type of greenhouse, because it's easy to keep clean and organized. With benches on both sides of the green house, staggered at different heights, this arrangement is perfect for those who love gardening, but not getting down in the dirt.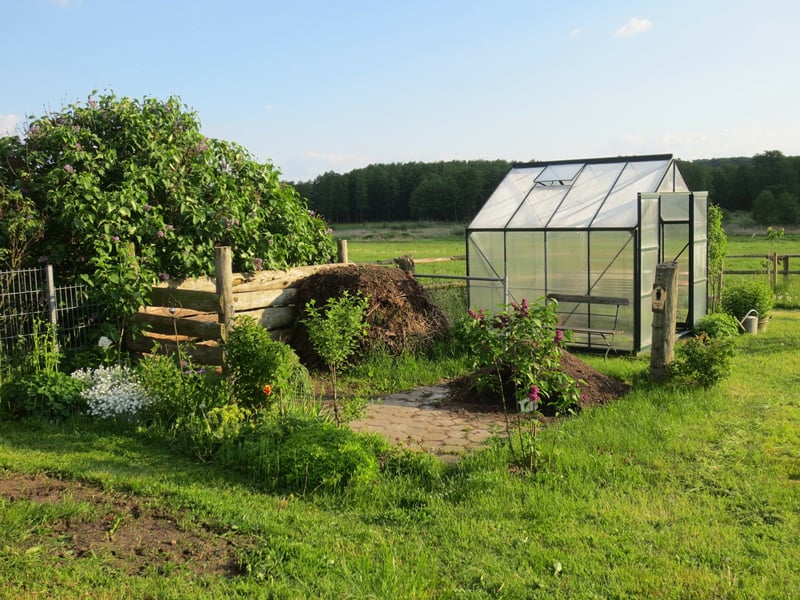 I love this arrangement! A small greenhouse next to a small pout of land for gardening. Great for starting your plants inside and easily transfer them outside.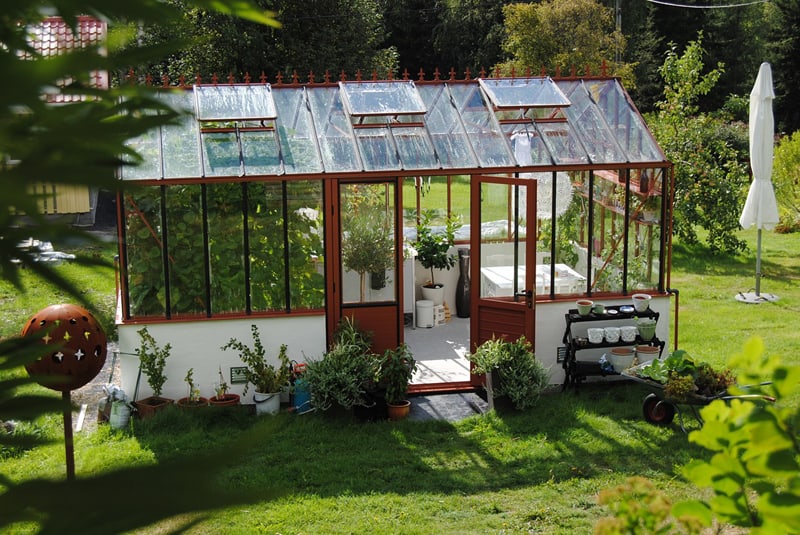 This is a gorgeous greenhouse! With a nice sitting area on the inside, you can enjoy your plants and a cup of coffee in the morning before getting to work. I also love the color accents, and the nice pots around the greenhouse.
Are YOU ready to build your green house? When you finish, don't forget to share pictures with us 😉