Few things cheer up a room like a fresh bouquet of flowers picked from your own lush garden. Whether you want to bring a handful inside or simply enjoy them where they're planted, take a look at these 12 fabulous flowers that start with F.
Annual Flowers that Start with F
1. Fan flower (Scaevola aemula)
This showy, bluish-purple, fan-shaped flower grows well in hanging baskets and containers as well as flower beds. A native of Australia, the fan flower grows to just nine to 18 inches tall and blooms throughout the summer, attracting butterflies and other pollinators with its lovely blossoms.
It thrives in hot, dry climates and prefers full to part sun.
2. Flax flower (Linum lewisii)
Native to western North America, this blue prairie flower can often be found growing on dry slopes and ridges. The bluish blossoms with yellow centers bloom from May through September, displaying a carpet of color throughout the summer.
Flax flower prefers full sun and dry soil and is highly drought-tolerant, but it does not appreciate rich or moist soil.
3. Floss flower (Ageratum houstonianum)
The fluffy, round, button-like blossoms of floss flower bloom nonstop from midsummer into fall in shades of blue, white, or pink. In addition to being easy to grow, it resists deer and rabbits while attracting butterflies and other pollinators.
Plant in rich, well-draining soil in full sun and make sure it remains consistently moist. In warm climates, floss flower may reseed.
4. Flowering tobacco (Nicotiana sp.)
A popular cottage garden plant, flowering tobacco comes in a variety of colors, shapes, and sizes, from compact varieties perfect for containers to towering 10-foot giants ideal for back borders. The fragrant blossoms bloom in spires or clouds throughout the summer and may be shaped like stars or trumpets.
Whichever variety you choose, it will thrive in rich, well-draining soil and full sun, though many will tolerate part shade.
5. Forget-me-not (Myosotis sp.)
The dainty blossoms of forget-me-nots have cheery yellow centers most commonly surrounded by blue petals, though they also come in shades of white, pink, and purple. An excellent groundcover, these small plants grow about six to 12 inches tall and readily reseed.
Plant in full sun in milder climates or partial shade where summers get hot, as too much heat can kill the dainty plants. They also prefer consistently moist to wet soil.
6. Four o'clock (Mirabilis jalapa)
Four o'clock produces fragrant, tubular flowers in a variety of colors, sometimes on the same plant! Its unique name comes from an equally unique characteristic: the blossoms open in the late afternoon, around four o'clock, and close up again in the morning.
A popular flower in cottage gardens, it readily self-seeds. Plant in full sun and moist, well-draining soil.
7. Freesia (Freesia sp.)
A South African native, freesia is grown as an annual in most regions but will overwinter in zones 9 and 10. Its bright, upward-facing, bell-shaped flowers bloom in late summer to early fall in cooler areas and in spring when grown as a perennial. These unique, highly fragrant flowers attract pollinators and are wonderful additions to fresh bouquets.
Plant in full sun and well-draining soil, ideally in a hot, dry area. South-facing beds and curbside or sidewalk gardens are excellent places to plant freesia.
8. French marigold (Tagetes patula)
These classic, bright orange flowers are remarkably easy to care for. Place the heat-loving plants in well-draining soil in full sun and enjoy their cheery blossoms from spring until the first frost.
In addition to attracting beneficial insects, French marigolds can be used in fresh salads or to make natural dye. These fragrant flowers also grow well in containers.
9. Fuchsia (Fuchsia sp.)
The showy flowers of the fuchsia plant often feature bright, contrasting sepals and petals that create a multilayered appearance. Despite their tropical appearance, fuchsia doesn't tolerate too much heat, so look for hardier varieties or plant them in a location that receives afternoon shade.
They work well in hanging baskets and will even attract hummingbirds to the porch.
Perennial Flowers that Start with F
10. False sunflower (Heliopsis helianthoides)
More compact than a true sunflower, the false sunflower is less likely to flop over. This native wildflower also has smaller but more prolific blossoms that begin blooming earlier.
It grows best in full sun and well-draining soil, though it tolerates drought and poor soil. Plant taller cultivars toward the back of beds for an attractive border or shorter ones in the middle.
11. Fig marigold (Mesembryanthemum sp.)
Also commonly called ice plants, fig marigolds have long-lasting flowers that serve as a colorful groundcover in small beds and rock gardens. These succulents produce daisy-like blooms from spring through summer in shades of pink, red, white, or yellow.
Fig marigolds actually thrive in poor soils, preferring dry, sandy soil, and full sun.
12. Foxglove (Digitalis sp.)
Tall spires of bell-shaped blooms stand out on this popular wildflower. Also called digitalis, foxglove comes in a variety of colors, and some cultivars grow up to eight feet tall.
Although most foxgloves are self-seeding biennials, a few are true perennials. They thrive in moist, well-draining soil and full to part sun, with some perennial varieties preferring part shade.
I hope you enjoyed browsing through this list of fabulous flowers and maybe found some inspiration for your garden!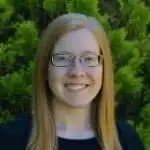 Serena Manickam is a freelance editor and writer and sustainable market gardener in rural Virginia. She holds a BA in environmental science and runs Fairydiddle Farm, a small market garden in which she grows no-spray produce and herbs to sell at a local farmer's market.