We could all use more peace in our lives, and a beautifully designed garden, however simple, can provide a calm space for rest and meditation. Turn your backyard – or a quiet corner of it – into a relaxing retreat with these zen garden ideas for a calming outdoor space.
What is a zen garden?
Let's start with a quick overview of what, exactly, you're trying to create. First, "zen garden" is a bit of a misnomer, a Western label for a Japanese garden style that has little to do with Zen Buddhism. For this reason, I have chosen to use the lowercase zen, defined as "a calm state of attentiveness."
The correct Japanese term, karesansui, translates literally to "dry-mountain-water" but is most often interpreted as "dry garden" or even "Japanese rock garden." This garden style is used throughout Japan in various settings, not just around Zen temples. Similarly, Zen temple gardens vary widely in design.
A traditional dry garden reflects the essence of nature or a landscape. Rather than the showy flowers and lush foliage we typically associate with nature and gardens, this design centers around a bed of raked gravel with a few big rocks and some shrubs. It is intended to be viewed from a veranda, walkway, or room and not to be entered. The large, empty areas suggest vastness and allow the viewer to fill in the blank spaces with their mind.
Zen Garden Ideas
1. Choose your shape
Historically, dry gardens tended to be rectangular, a good shape if you prefer crisp lines and a minimalistic appearance. Free-form, on the other hand, has become more popular in modern times. This organic form fits more seamlessly into the surrounding landscape and allows for a bit more creativity. Hedges and sharp curves might hide or reveal parts of the garden from different vantage points.
Consider the shape and size of the location you've chosen for your zen garden, as well as the characteristics of the surrounding landscape. You might find that a rectangular dry garden will fit perfectly in a corner of your walled backyard, or that your outdoor space lacks straight lines and would be better suited for a free-form garden.
2. Start with gravel
No zen garden is complete without gravel. Raking the gravel is a meditative act, and the patterns created can represent water rippling out around rocks, ocean waves, a wandering stream, or a quiet snowy landscape. Choose a light, neutral gravel with a fine texture, such as pea gravel, finely crushed gravel, or even tiny pebbles.
Select and mark out a level site for your gravel, and smother or remove any grass or weeds. Lay down landscape fabric, if desired, to prevent weeds from sprouting later and spread a few inches of gravel over top. Any large rocks should be placed before the gravel is laid so you don't have to rake it out of the way. Finally, take your time raking ripples, swirls, straight lines, and other patterns into the gravel.
3. Incorporate large rocks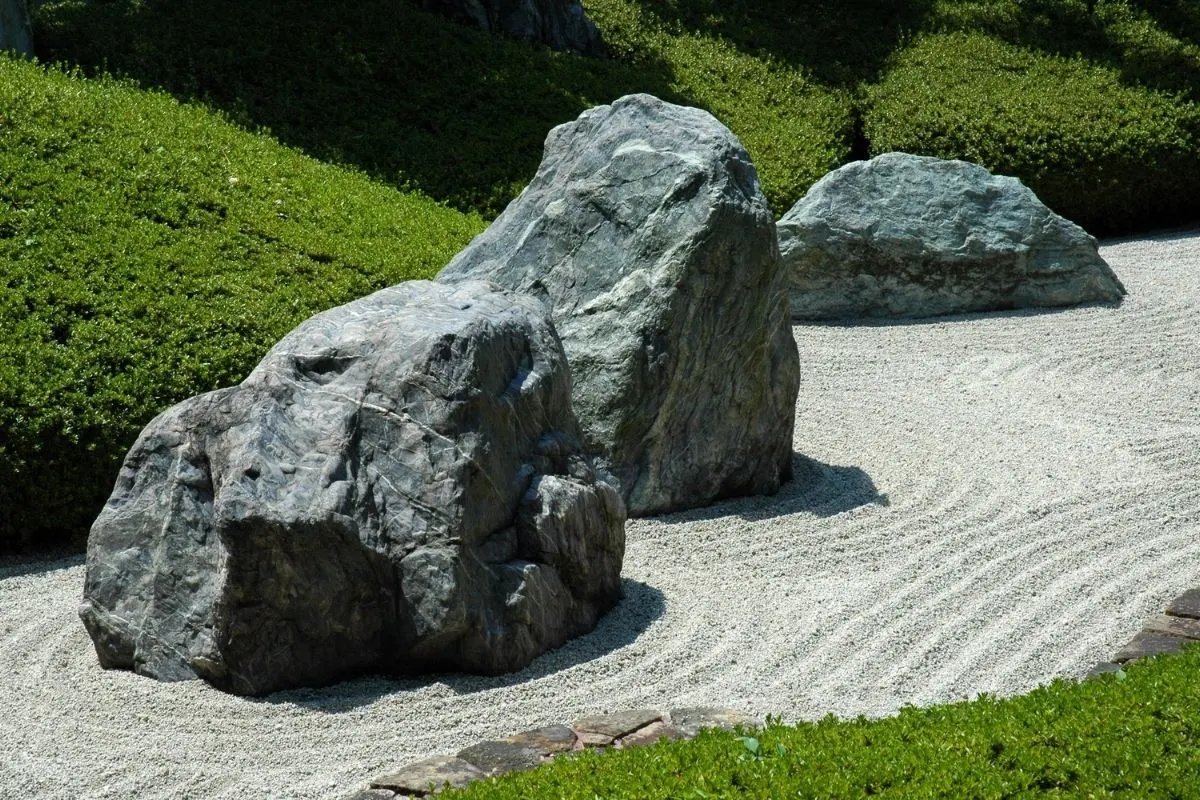 Rocks might suggest mountains, islands, or even waterfalls in your dry garden landscape. Whatever you choose to have your rocks represent, consider how these elements appear in nature. Cluster some rocks together and scatter others singly, but don't overwhelm the space; you want to leave plenty of open areas.
The rocks themselves should vary in size and shape, and you can get creative with their placement. Stand a large, tall rock on end, burying part of the base to keep it stable, or loosely cluster some low, flat, or domed rocks to form a group of islands.
4. Use plants sparingly
Since gravel and rocks are the focal point of a zen garden, avoid overwhelming the space with too many plants. This may seem difficult since we are all plant lovers here but bear with me.
Choose low, creeping plants over lush, showy species, and keep flowers to a minimum. Consider how the plants might fit into the landscape you are creating; for example, a hedge can be pruned to suggest low mountains or rolling hills. All plants should go around the outside of the gravel, with the exception of a few jutting peninsulas, if you have a free-form garden.
5. Okay, add a few more plants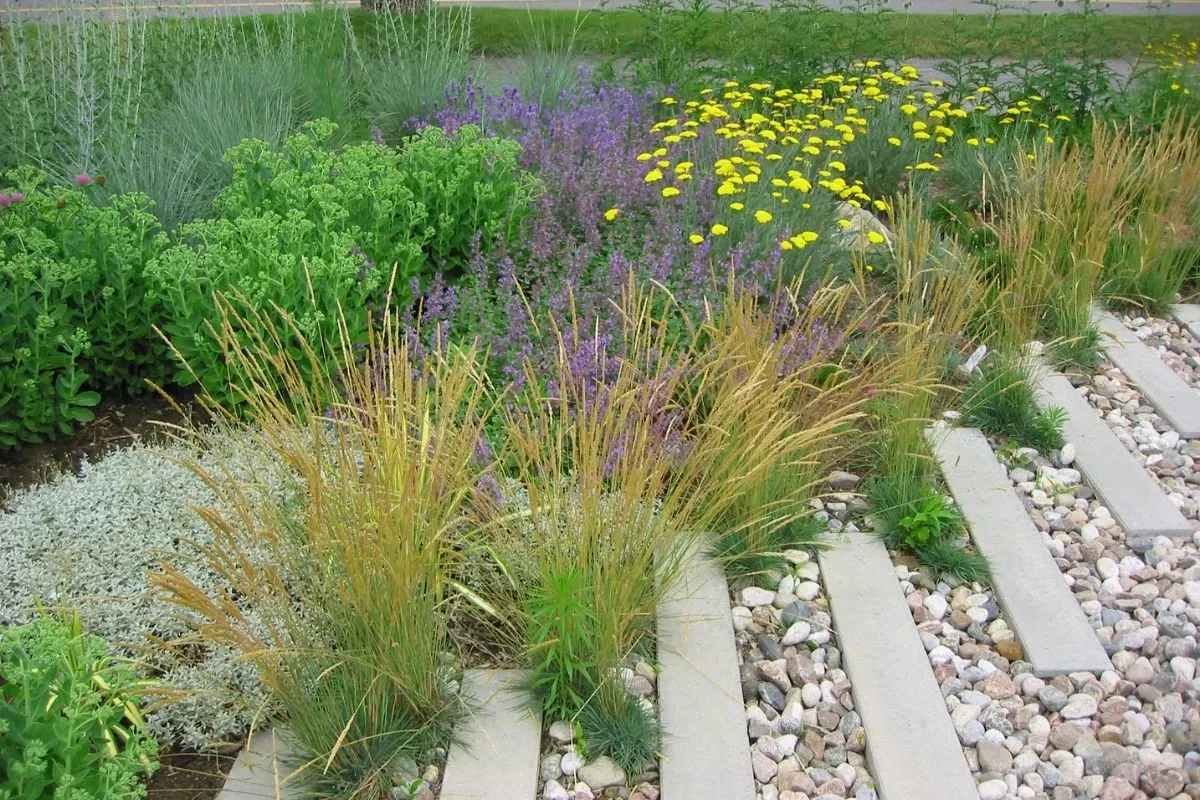 If limiting the number of plants in your zen garden stresses you out, feel free to adapt this garden style. You can add more plants than would be in a traditional dry garden while still maintaining the sparse, meditative theme. Another option is to incorporate the zen garden into the rest of your garden. Include just a few plants directly around the zen garden, then gradually increase the density of plants as you move further away from the gravel.
Recommended plants for a zen garden:
dwarf conifers
topiaries
bonsai
Japanese maple
moss
sedge
creeping groundcover
Japanese white pine
Remember to watch out for invasive species, and keep in mind that some native plants, like red maple and eastern redbud, can also fit well into a Japanese-inspired landscape.
6. Provide privacy
Traditionally dry gardens, are surrounded by a wall, fence, or vegetation. You can choose to enclose your zen garden fully or partially, or even to let it melt into the surrounding landscape. In addition to a wall or fence, options include a hedge, lattice panels, or bamboo. Of course, you can also incorporate two or more of these screens, especially if you have an existing wall or fence that can form one border of the garden.
Note that bamboo is invasive and nearly impossible to get rid of once you've planted it. If you choose to incorporate bamboo into your zen garden, do so mindfully. Select a clumping rather than running variety, and plant it within a barrier. Even better, plant a smaller variety in a long, narrow container — even a metal water trough will work!
7. Lay out a walkway
Unless your zen garden can only be accessed from a patio or porch, you will likely want to lay out a path around the perimeter so you can enjoy it from multiple angles.
Choose materials and colors that fit with the theme of the garden, such as stepping stones or natural-edged pavers. Allow the path to meander through the sparse vegetation, if you like, to allow for contemplative walking.
8. Experiment with water
While water is not common in zen gardens, adding a water feature can create a calming, relaxing atmosphere.
9. Add some final touches
A properly placed stone bench will allow you to sit and enjoy your zen garden from the intended vantage point and will fit beautifully into the theme. Soft lighting might illuminate the path in the evening and add shadowed texture to the raked gravel.
Finally, if you enjoy statuary, place a stone statue or two among the plants. Something Japanese will fit best, of course, such as a Japanese lantern, pagoda, or Buddha figurine.
It may take a bit of work to put together, but your new zen garden will provide a calm, meditative space for you to relax in for years to come.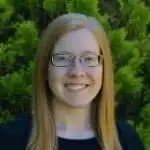 Serena Manickam is a freelance editor and writer and sustainable market gardener in rural Virginia. She holds a BA in environmental science and runs Fairydiddle Farm, a small market garden in which she grows no-spray produce and herbs to sell at a local farmer's market.