After the daffodils and tulips fade, irises send up their stalks topped with showy, ruffled plumage. These low-maintenance bulbs come in nearly every color except bright red, allowing gardeners to enjoy a lush rainbow of color from late spring through early summer where multiple varieties are planted. Although we don't know when a day was first dedicated to the appreciation of irises, we now celebrate Iris Day on May 8 each year.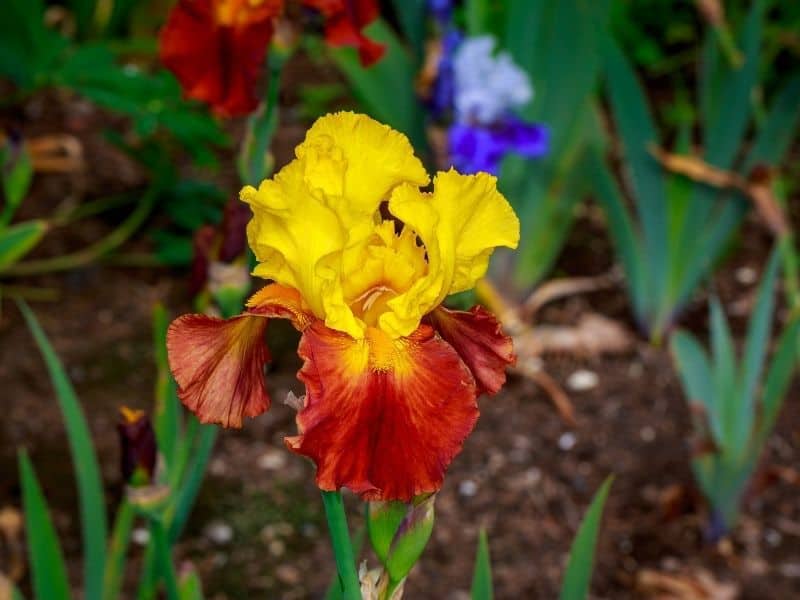 5 Tips for Celebrating Iris Day on May 8
1. Learn about irises
A Guide to Bearded Irises: Cultivating the Rainbow for Beginners and Enthusiasts
The Gardener's Iris Book
One of the best ways to appreciate something is to learn more about it, which means Iris Day offers the perfect opportunity to read up on these wonderful bulbs.
Did you know that irises are named for the Ancient Greek goddess of the rainbow? For more, check out a gardening book from the library, purchase one from your favorite bookstore, or look up an informative webpage like this one.
Here you can learn about companion plants for iris flowers.
Whether you want to dive into the biology or history of the plants or are simply interested in some fun facts, this can be a great activity for the curious, especially if the weather on May 8 proves unpleasant for gardening.
There are a lot more garden celebrations throughout the year!
2. Gift a bouquet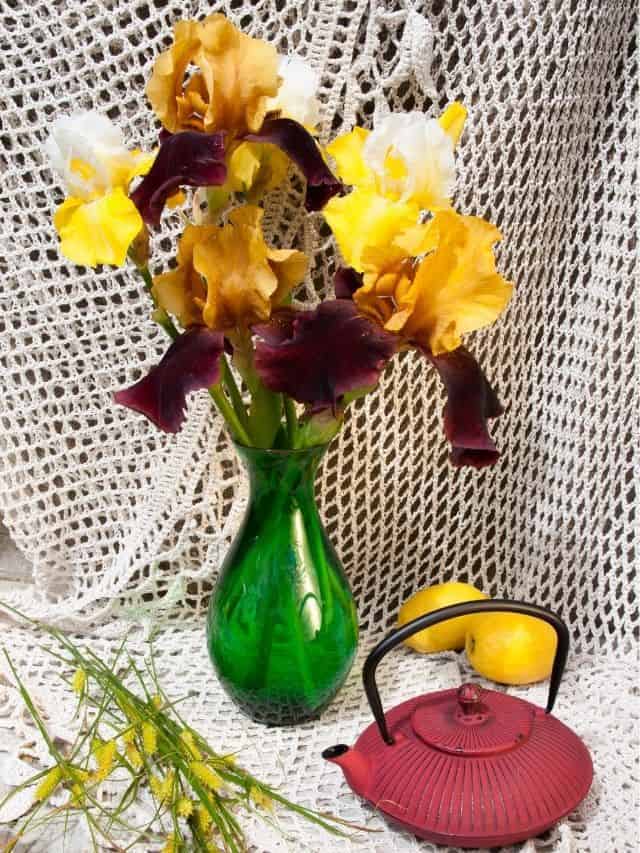 If you already have irises in your garden and they are happily blooming on May 8, consider cutting a few stems to create a fresh bouquet. Decorate your own home with the cut flowers or gift them to a loved one or someone you may not know as well, such as a neighbor, a retirement home, or the dentist you're visiting this afternoon. In the process, you might just make a new friend!
Even if you don't have your own patch of irises, you can still purchase a bouquet of them from your local florist shop or farmers market. This is a great way to celebrate irises, brighten someone's day, and support a local business all at once.
3. Visit a public garden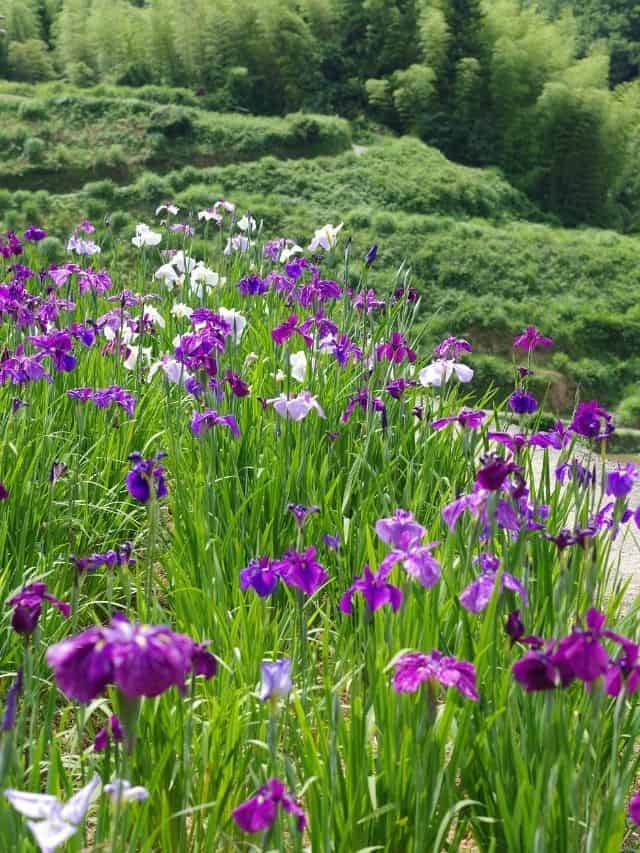 Enjoy field trips? Visit a public garden or park that has irises and admire the many different colors, shapes, and sizes on display. This provides an excellent opportunity to relax and simply enjoy plants or to spend time with loved ones while taking a pleasant stroll.
As an added bonus, you might even find some inspiration for you own garden! Take a small notebook in case you need to jot down an interesting variety, or snap a picture with your phone.
4. (Make plans to) plant irises
Although iris rhizomes, or bulbs, should not be planted until about July through September, you can begin the planning process on Iris Day. Choose a location that has well-draining soil and receives at least six to eight hours of sunlight each day. Full sun is ideal, though a bit of afternoon shade will be appreciated where summers get especially hot.
With all of the varieties available, you also want to set aside some time to consider which ones you want! Look at the color and shape as well as the overall size and specific growing requirements. I recommend opting for native varieties, such as the dwarf lake, copper, or Douglas iris. Whatever you plant, avoid the yellow flag iris, which is considered invasive in many parts of North America.
5. Enjoy iris art
The beauty of irises has inspired many artists throughout history, including Vincent van Gogh, Japanese artists, and floral designers. In fact, the fleur-de-lis was likely modeled after the iris. Although this French term translates to "lily flower," the image resembles an iris, and the word lis may actually be a corruption of a word related to "yellow flag iris."
Look for iris-inspired art in a gallery or online or, if you enjoy drawing, painting, fiber arts, photography, or another art form, use these beautiful flowers as your muse on Iris Day.
Here are a few kits if you'd like to try your hand at painting iris flowers.
Wowdecor 5D Diamond Painting Kits, Colorful Iris Flowers, Full Drill DIY Diamond Art Cross Stitch Paint by Numbers (Iris)
Flower Diamond Painting Kits 5D Diamond Painting Kits for Adults Iris Bee Design Full Round Drill DIY Painting by Number Kits Home Wall Decoration 12×16 inch
SAROW 5d Diamond Painting Kits for Adults Kids,Full Diamond Embroidery Rhinestone Cross Stitch Arts Craft Iris 11.8×15.7in 1 Pack
From ancient mythology to art to our own gardens, irises can be found around the world and throughout history. How will you celebrate these unique flowers on May 8?