Everyone knows that front yard curb appeal is king and if you want to rule the neighborhood, your yard has to stand out! You want people to look, longingly, at your yard and say, "Man, I wish my yard looked that nice." Believe it or not, there are some really easy ways to make your yard stand out and get that curb appeal that you are looking for!
Front Yard Curb Appeal: How To Make Your Yard Stand Out From The Rest
Here are my favorite tips and tricks to make your yard the best yard!
1. Start with the basics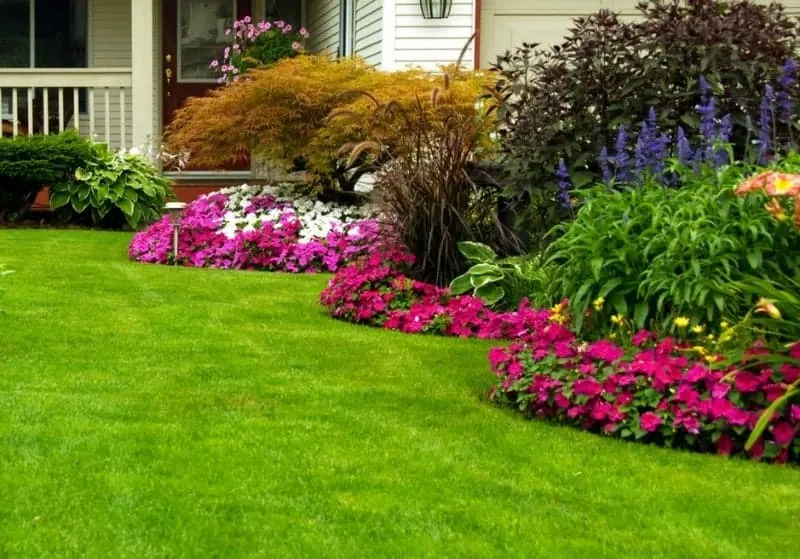 You want your yard to be well taken care of and nicely groomed. Now, this may sound like a lot of work, but it really isn't. Especially if you keep up with simple maintenance like, mowing the grass and keeping it watered, laying down grass seed in barren spots, pulling weeds, and trimming trees, hedges, and bushes.
Here are some ideas for keeping your lawn green and beautiful.
2. A little paint goes a long way
One easy way to make your yard stand out from all the others is with a little paint. No, we aren't going to paint the grass! Instead, paint your front door and shutters a nice, enjoyably bright color like, yellow or blue!
3. Highlight your flower beds
Do you have any flower beds in your front yard? You should, because they are easy to dress up and can really add to that curb appeal. All it really takes is some pretty edging, some awesome flowers and bushes, some pretty stones (like these glow in the dark pebbles), and maybe a cute statue too!
How cute are this faux fire hydrant and this solar lamp post?
4. Make your yard glow!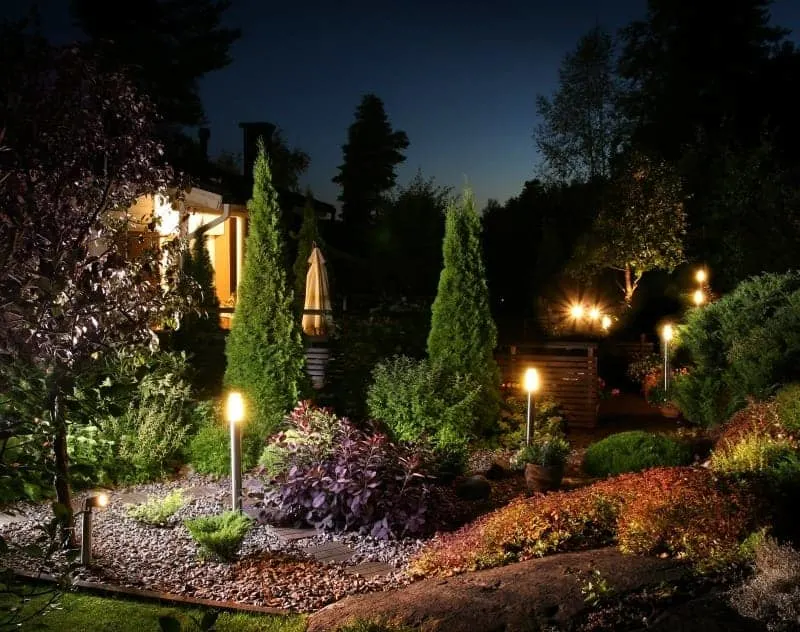 Yard lighting can be important. Not only can you line your walkway, for those nighttime guests, but you can add a little light just about anywhere. These solar flowers would look amazing in any flower bed and how pretty is this moonlight piece?
Solar Garden Lights
Glow in The Dark Garden Pebbles
Outdoor Solar Garden Lights
5. Add a little pizazz
Almost like jazz hands, but for your yard. Make sure your yard has that little bit of extra oomph, but don't go overboard! Adding a cute little statue to your flower bed or adding these beautiful butterflies to your flowering bushes can be a great way to make your yard stand out!
GIGALUMI Turtle Garden Figurines Outdoor Decor, Garden Art Outdoor for Fall Winter Garden Decor, Outdoor Solar Statue with 7 LEDs for Patio, Lawn, Yard Art Decoration, Housewarming Garden Gift
Garden Statue Snail Figurine – Solar Powered Outdoor Lights for Patio Lawn Yard Decorations, 10 x 8.5 Inch
Have these tips and tricks inspired you to make your yard stand out? I hope it has, so you can gain that curb appeal and have the best-looking yard on the block!
Front Yard Curb Appeal Pictures
Get more ideas for simple front yard landscaping.
Gorgeous flowering bushes create the perfect entry to this house.
If you want to make a statement, this horse carriage filled with colorful flowers in your front yard is all you need.
So simple, yet so beautiful! Use an old bike to create a whimsical flower arrangement that will enhance your front yard curb appeal.
When you need to keep it simple, but still want the benefits of curb appeal. Add a few outdoor lights, and a nice brick border to your walkway, and keep the lawn nicely manicured.
Still looking for ideas? Check out these 35 creative landscaping ideas for the front yard.