If you're new to gardening, you might want to start with some quick and easy to grow crops. Let's look at a few easy garden crops, guaranteed to give you a good yield.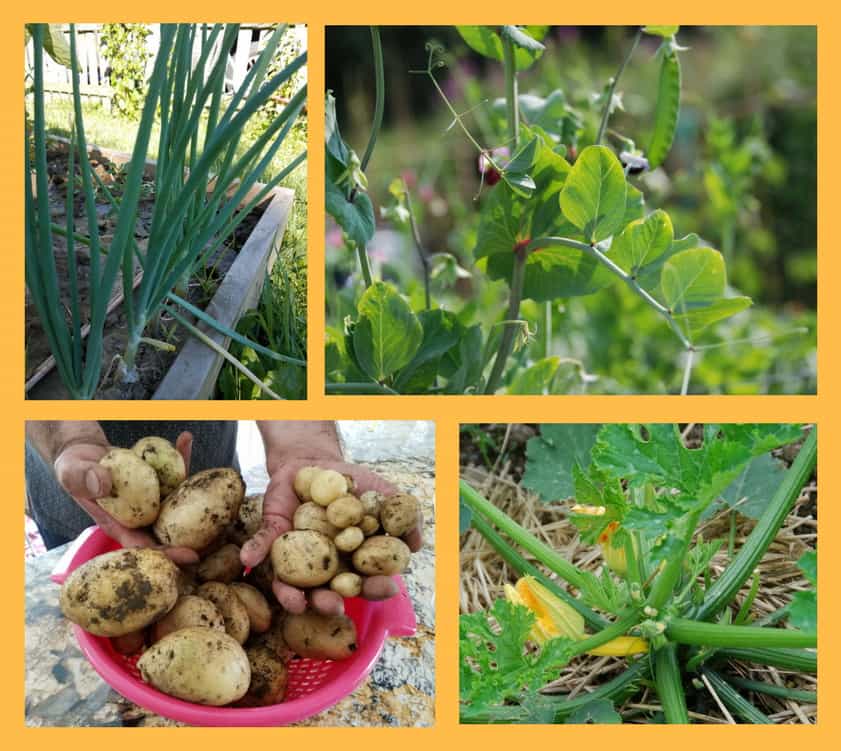 These easy growing vegetables are perfect for when you're not quite sure what you would like to grow, as well as for garden plots that need a lot of work before getting started. Just clear what you can, feed the soil with some general fertilizer such as garden compost, municipal or council compost, manure or even a general fertilizer like Grow more.
If it's still early in the spring, peas are awesome! They love the cooler weather and you can harvest them before you even plant the rest of your garden. Later on, try some salad, broccoli, runner beans, leeks and pak choi plants.
Heirloom Broccoli Seeds – Broccoli Sprouting Seeds
Leek Heirloom Blue De Solaise Finest Seeds
Organic Garden Vegetable Seeds – 8 Varieties of Heirloom
Easy Garden Crops For Beginners
Here are just a few garden crops that are quick and easy to grow by even the newest gardener. The following suggestions are easy to grow vegetables that most of us use in the kitchen.
Onions and garlic are very easy to grow: both can be grown over the winter although the main crop onions tend to be planted in the spring.
Homegrown potatoes are delicious and so easy to grow! Of course, we all eat salads and growing your own salad leaves, spring onions and radishes will give you delicious salads ;).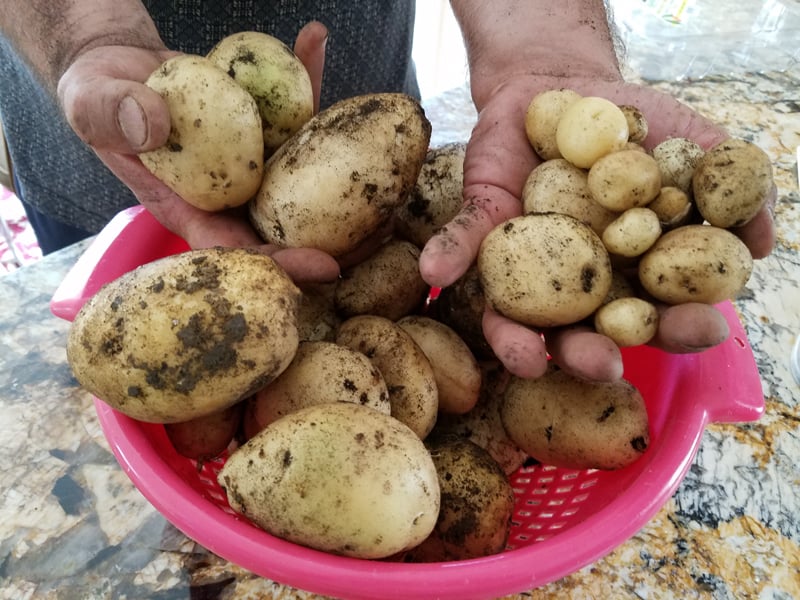 Mint is one of the easiest herbs to grow, but it has a tendency to spread. Make sure you only plant it in a pot, unless you don't mind it overtaking your yard.
Tomatoes are another favorite, and a bush tomato plant needs little attention and will produce a mass of baby tomatoes. Not sure how to contain these tomatoes? Get some tomato cages and you'll be all set.
In your starting vegetable garden, if you've cleared enough space, runner beans and sugar peas (also known as mangetout) are great vegetables to grow. A simple bamboo frame will give them something to run upon. And as they use nutrients from the air, you get a lot of crops for little work.
Broad beans are another banker and are one of the hardiest vegetable plants around, and courgettes (the all popular zucchini), if fed well, will give you plenty of fruits for the table.
Which easy garden plants will you start with?
These vegetables don't require much space. You'll be surprised how much even a small garden will produce.
If you stick to these vegetables, remember not to grow the same plant in the same position next season. Rotate your crops and give the soil a good fertilizer and your starting vegetable garden will be off and running in no time.
Here are a few garden mistakes you should avoid.
If you don't have much space there are ways you can grow a good selection of crops in a small vegetable garden, and here you'll find some good first vegetable garden steps.