There are few kitchen food products more fun than edible flowers, and when the edible flowers are herbs, there are tons of health benefits as well. Are rosemary flowers edible? They absolutely are. And besides that, they're quite delicious. From tea to recipes to salads, rosemary blossoms can liven up your home and table.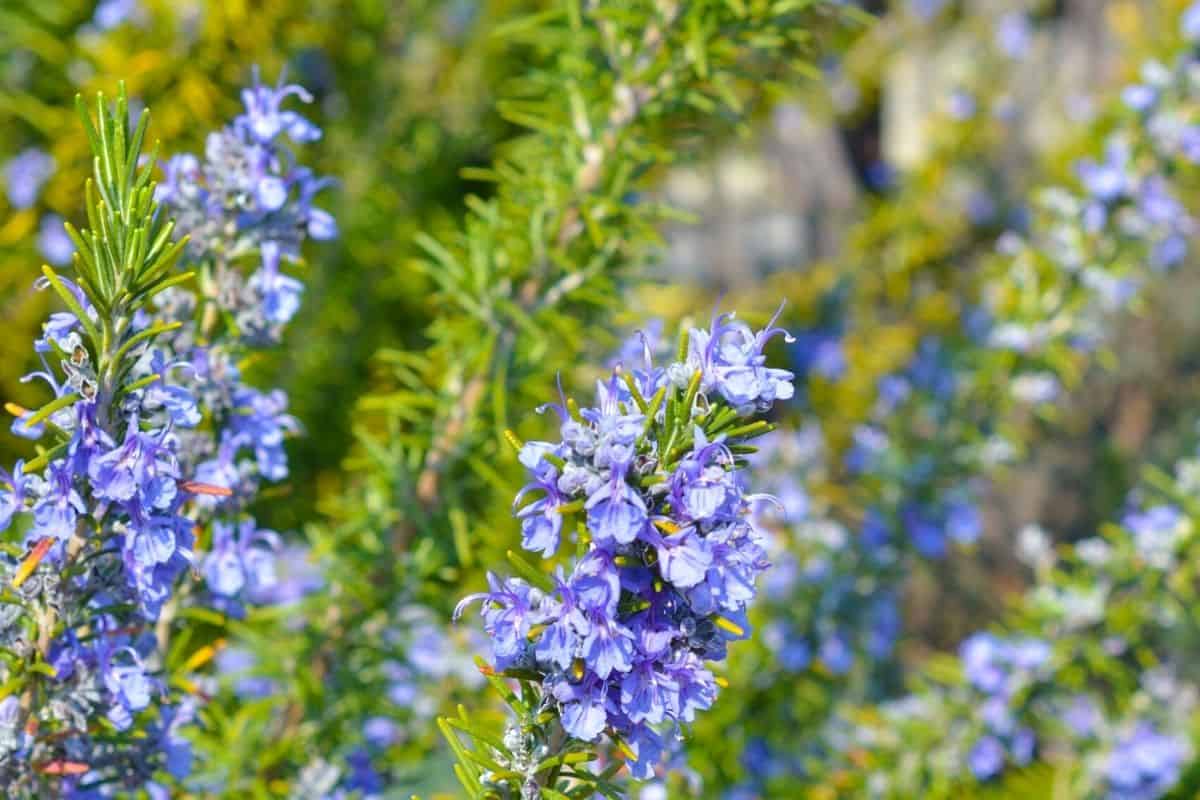 What Do You Do With Rosemary Blossoms?
The scientific name for rosemary is Rosmarinus officinalis and this wonderful plant has a legendary history of use for both aromatic and culinary purposes. Moreover, rosemary has long been used in Ayurvedic and traditional herbal medicine.
you can use rosemary flowers to scent your home if you're making fresh bouquets
rosemary blossoms are ideal for adding to potpourri
and finally, you can use them as a delicacy in food and beverages
Can we eat rosemary flowers?
Rosemary flowers are as edible as the leaves. You can use these aromatic flowers in recipes, crystallized for baked goods, infused into olive oil, and even steeped in herbal teas.
When planning to eat rosemary flowers, be sure to make sure you are choosing from the number of cultivars that are safe to eat:
golden rain
miss Jessup's upright
Tuscan blue
blue spires
Gorizia
Benenden blue
Flora rosa
Majorca pink
Huntington carpet
McConnell's blue
Irene
Holly Hyde
Hill hardy
What parts of rosemary are edible?
Using rosemary leaves as a herb in recipes is something we have always done, but if you're growing your own rosemary, you should know that rosemary flowers are edible, too. You may even detect a tiny hint of sweetness in rosemary flowers.
Before using rosemary flowers as edibles, remove the leaflike green calyx that is at the base of the rosemary flowers. Then you can scatter the flower's petals lightly on salads or whatever you want to garnish them with.
The herb flowers sometimes have a much more intense taste than the leaves of the herb. However, other enthusiasts suggest that the flowers are milder than dried rosemary leaves. Your safest bet is to taste them before adding them to a dish or recipe.
Don't eat the rosemary stems. They are difficult to chew because they are woody.
Are rosemary flowers good for you?
The health benefits of rosemary and rosemary essential oil are well-documented, and many of these benefits also extend to rosemary flowers.
For one thing, rosemary has antiseptic, antimicrobial, and anti-inflammatory properties. They also serve antioxidant purposes, and extracts made from the leaves and flowers may help with any of the following.
Historically, the ancient Greeks believed that the flowers from rosemary bushes helped to improve memory. In recent studies, rosemary has been shown to help people improve their concentration, so who can say? At any rate, it's worth a try.
Note that like all herbs, rosemary can interact with some medications. Specifically, speak with your physician if you take anticoagulants, ACE inhibitors, diuretics, or lithium.
How To Use Rosemary Flowers
If you're trying to explore ways to use rosemary flowers, just imagine how you would use any other herbal flower or edible flowers. Let's dive in and get creative with using these fragrant and delicious blooms.
1. Use rosemary flowers in cooking, salads, and recipes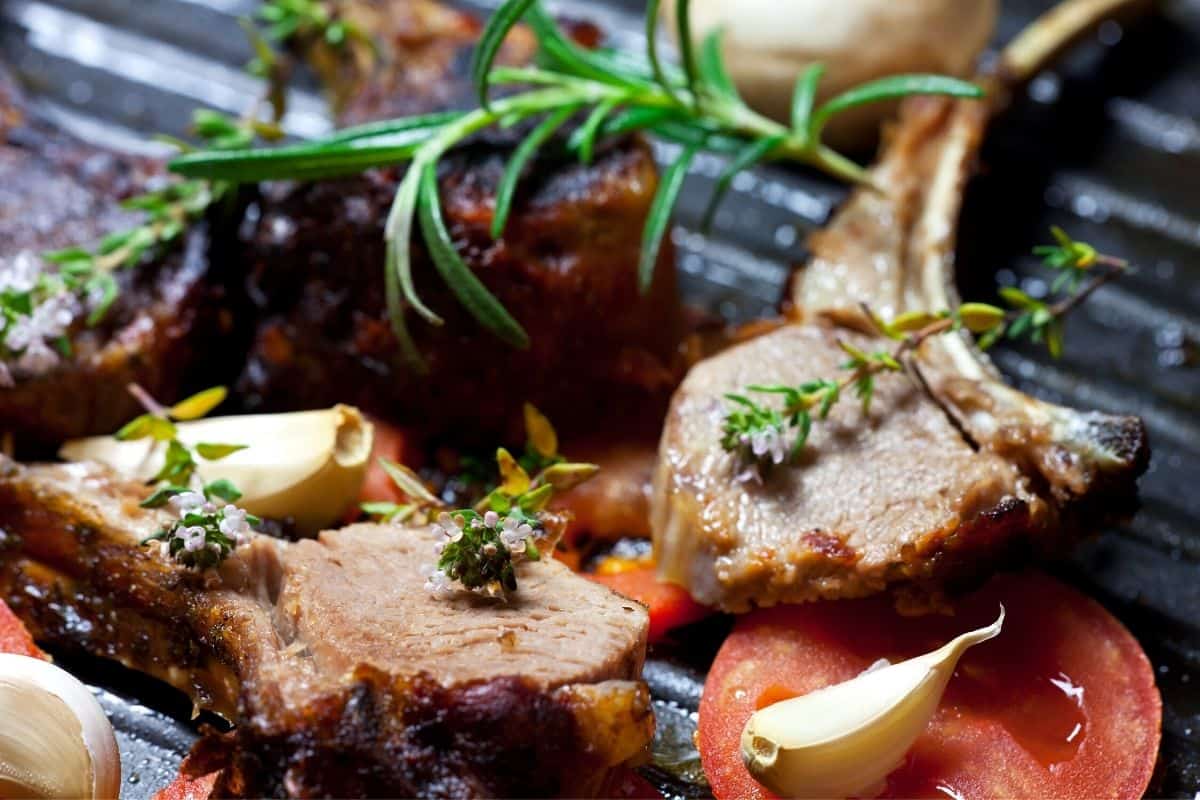 One thing to note is that if you use rosemary flowers in recipes, the blossoms won't stand up to heat as well as the leaves do. Because of this, rosemary flowers should be used in either savory or sweet dishes as a finishing herb.
Rosemary blossoms season lamb beautifully, especially if the meat is grilled. Other dishes that go well with rosemary flowers are beans and recipes with honey, apples, lemons, potatoes, tomatoes, or pears.
Rosemary flowers complement these herbs and flavors well:
garlic
onion
lavender
thyme
Try this recipe for Pumpkin and Red Onion Soup with Thyme and Rosemary Flowers. It looks yummy! If you have plenty of rosemary flowers, sprinkle them on a salad and you have the perfect meal.
2. Add rosemary flowers to potpourri
When you make potpourri, you can add your rosemary flowers to your mixture. You'll get not just fragrance, but also some pretty color.
3. Garnish fresh cut flower bouquets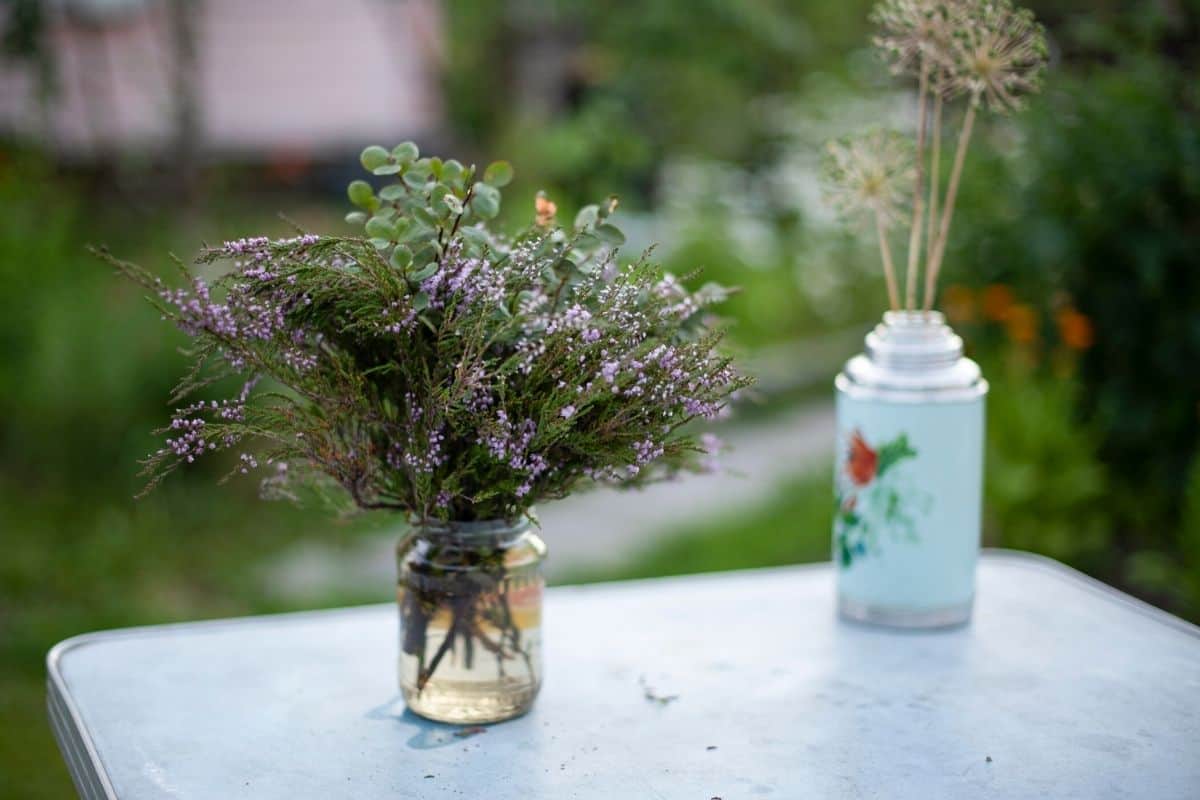 If you're arranging cut flowers, you can always add your rosemary flowers to your bouquet for a nice touch. With strong, sturdy stems, rosemary is the perfect addition to bouquets, as well as centerpieces. Cut rosemary is long-lasting and mixes well with many flowers.
4. Create beautiful sugared flowers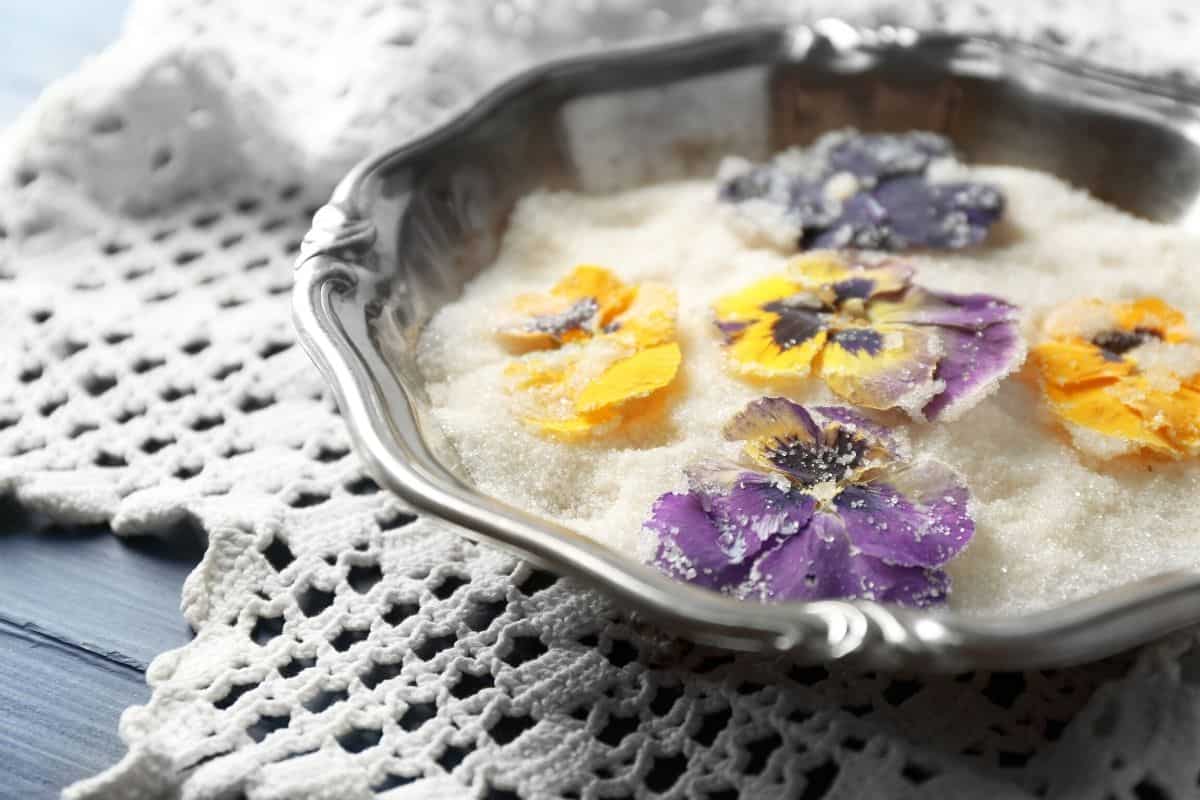 One of the most fun things you can do with any type of edible flower is to make sugared flowers. What you want to do is crystallize your rosemary flowers with sugar and egg, then use the sugared flowers to garnish baked goods.
5. Make rosemary-infused oil
If you have rosemary, there are few things more delicious to make with either the flowers or the leaves than rosemary-infused olive oil. This oil is bursting with flavor and is excellent for using on root vegetables like potatoes or when roasting chicken.
Also, this isn't an ingredient you have to buy at an expensive boutique because it's so easy to make it at home. When you make rosemary olive oil, you have a gorgeous oil with a deep green color. The delicate flavor is savory and it has a rich aroma.
To make rosemary-infused olive oil, all you need is fresh rosemary flowers or leaves and extra-virgin olive oil.
Here's an important tip: if you wash your rosemary flowers or leaves before making the oil, be sure to allow them to dry completely because the moisture will spoil your oil when it's in storage.
How to make rosemary infused oil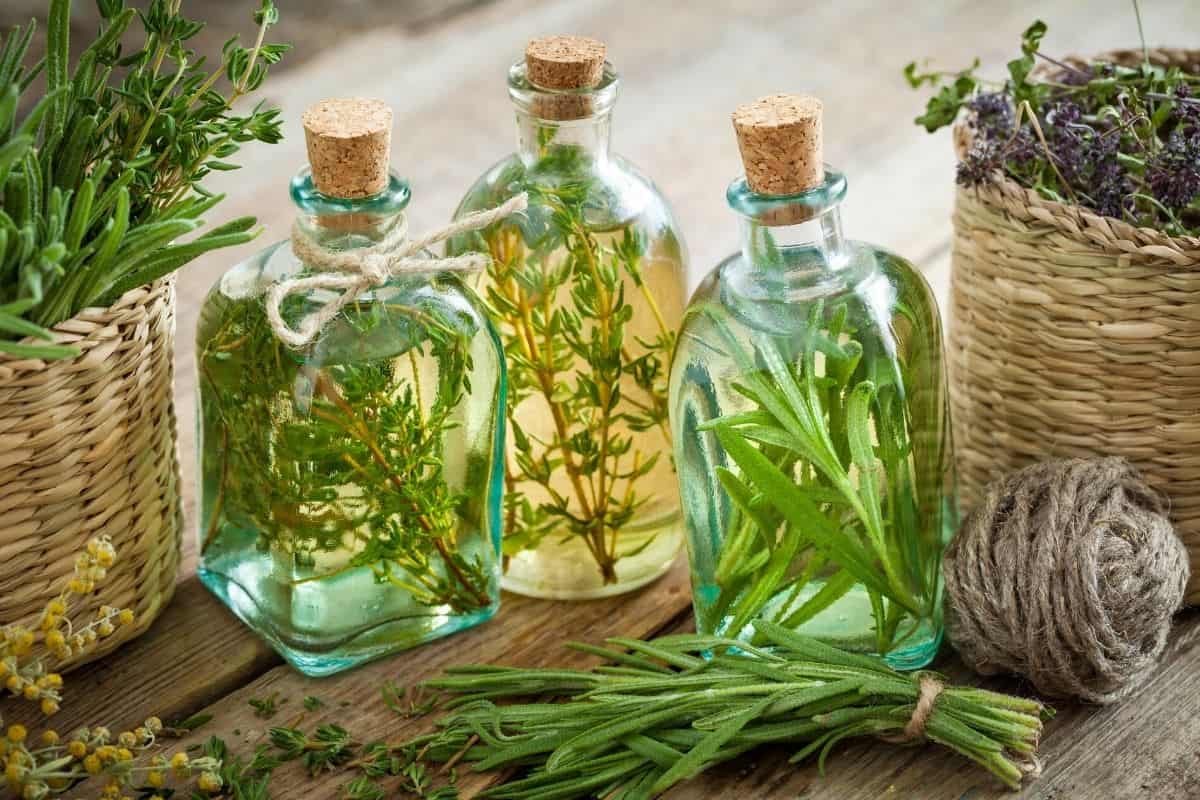 Gather your ingredients
Put the oil and rosemary into a slow cooker
Cook uncovered on the high setting for one hour
Turn the slow cooker off and allow your rosemary oil to cool until it reaches room temperature
Strain your delicious oil into a clean dry glass jar and cover tightly
This infused olive oil will keep in the refrigerator or at room temperature for up to one month.
Use this oil on popcorn, on top of focaccia, and on roasted potatoes. You can also brush this oil on lamb chops, salmon, or roasted chicken.
6. Blend a gorgeous rosemary flower butter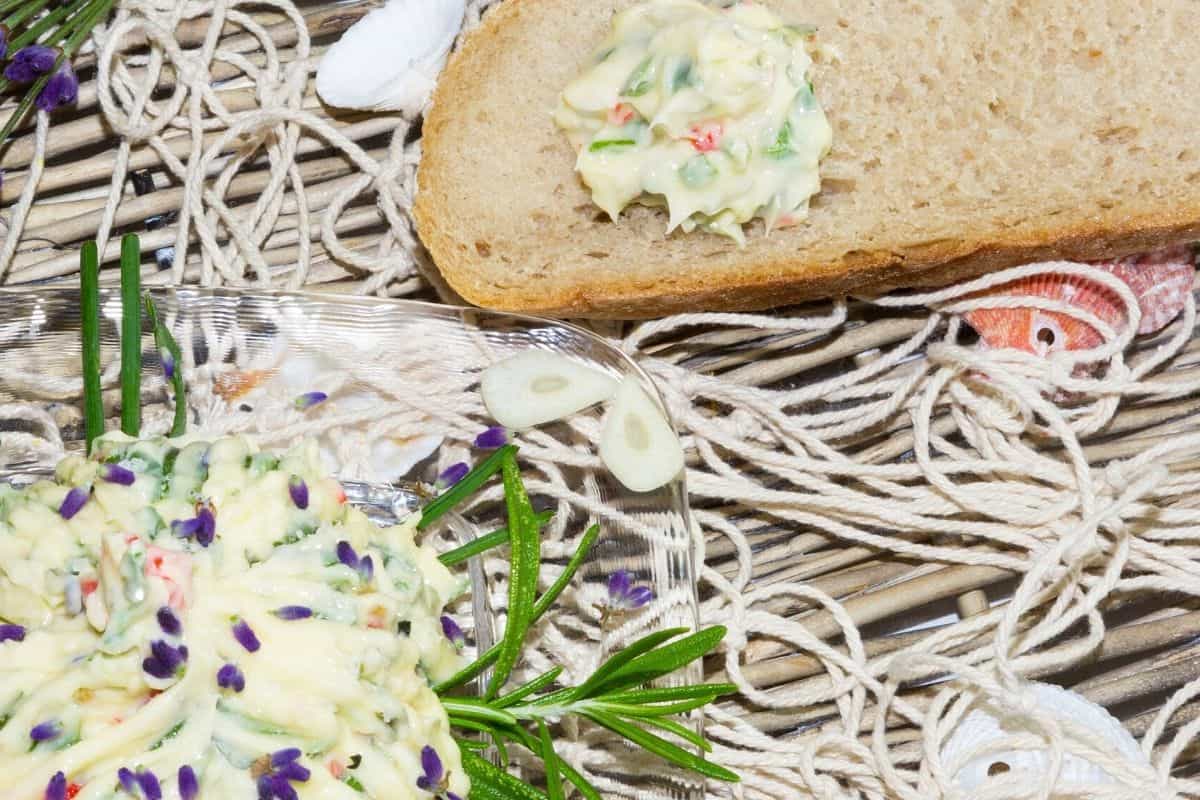 This may be one of our favorite ideas for using rosemary flowers in cooking. You can make a gorgeous rosemary flower butter blended with Grana Padano Italian cheese and sea salt. This butter is delicious spread on toast, rolls, and sandwiches.
7. Brew some soothing herbal tea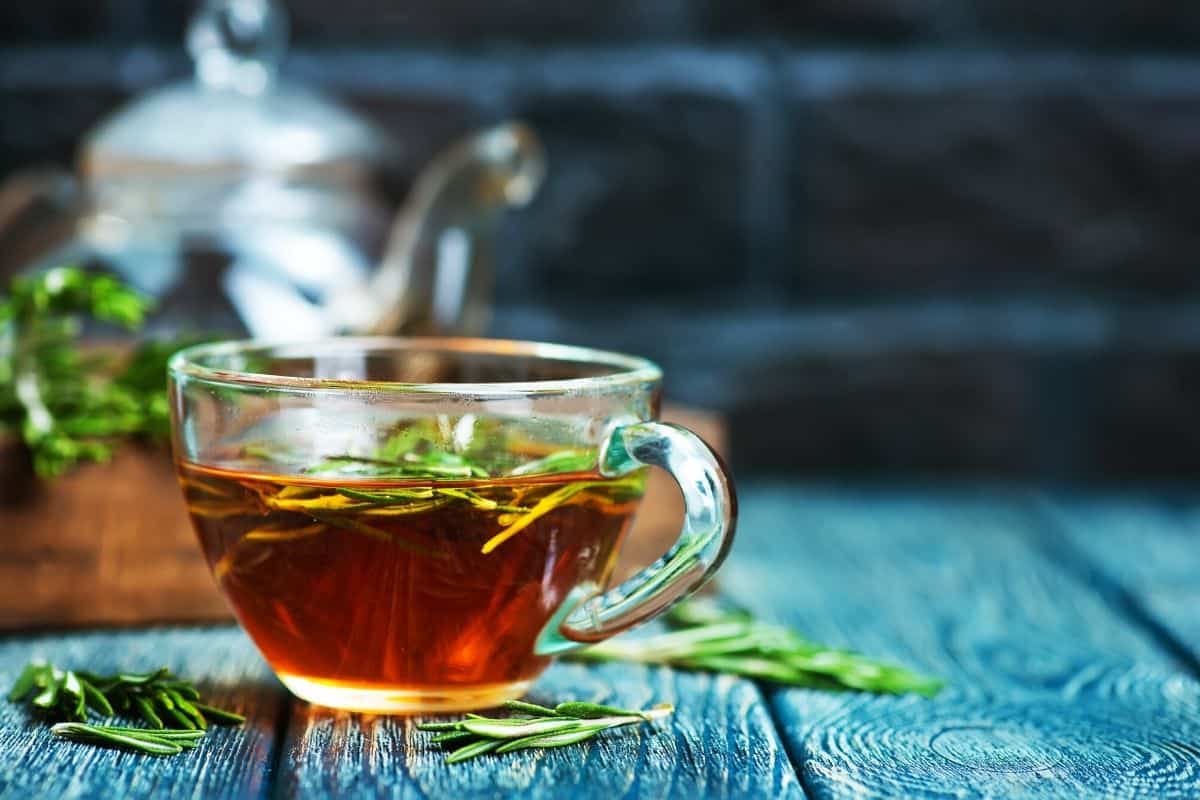 Although rosemary flowers don't stand up to heat, that certainly doesn't affect the flavor. Feel free to brew some tea with your rosemary flowers and whatever other herbs you use to make herbal tea.
Here is how to make herbal tea:
boil 10-12 ounces of water
add one teaspoon of loose rosemary flowers or leaves to your hot water
allow your tea to steep for 5-10 minutes
strain the rosemary flowers and leaves using a small-holed mesh strainer and discard them
enjoy your rosemary tea with your choice of honey, sugar, or agave syrup
Alternatively, you can put your rosemary flowers and leaves into a tea infuser and allow them to steep for 5-10 minutes.
8. Rosemary ice cream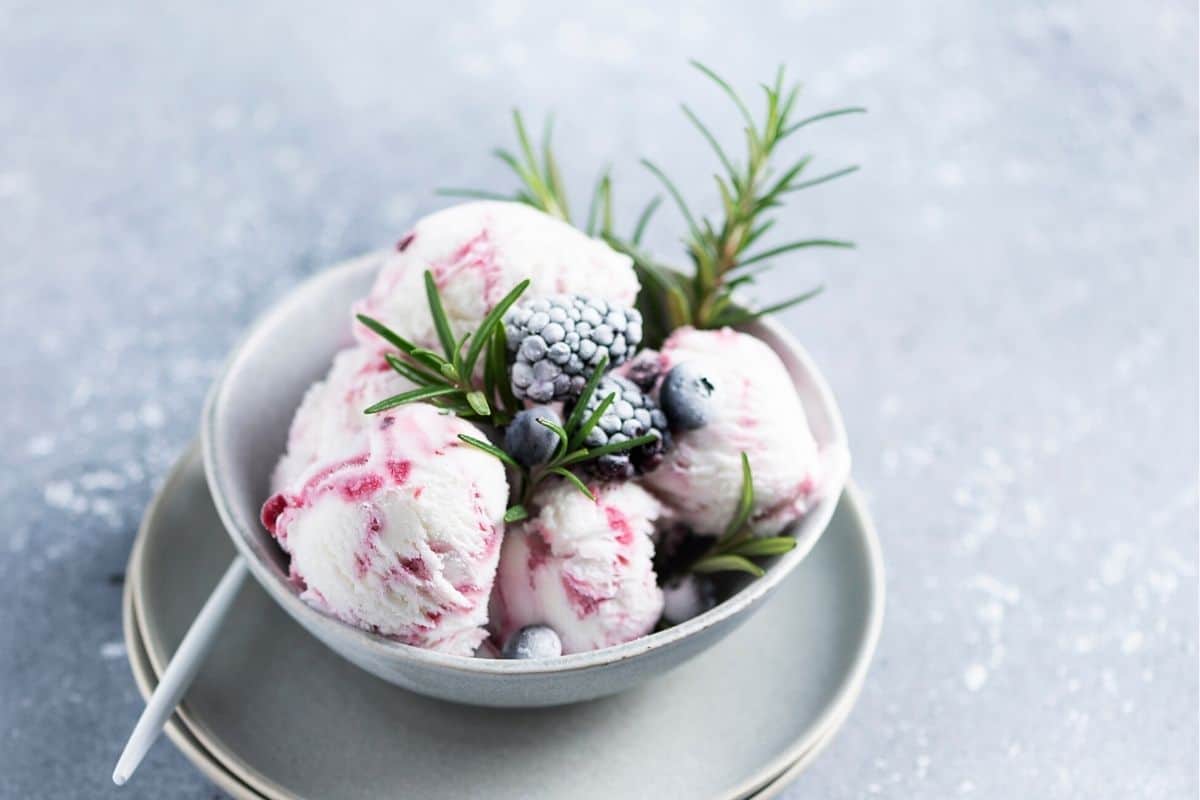 Did you know that you can use both your rosemary flowers and leaves to make delicious grown-up ice cream? This rosemary ice cream recipe is for vanilla ice cream that is infused with rosemary fresh from your herb garden.
With ingredients like brown sugar, vanilla extract, and thick double cream, you and your guests are in for a rare treat with this Mediterranean herb.
9. Make rosemary infused vinegar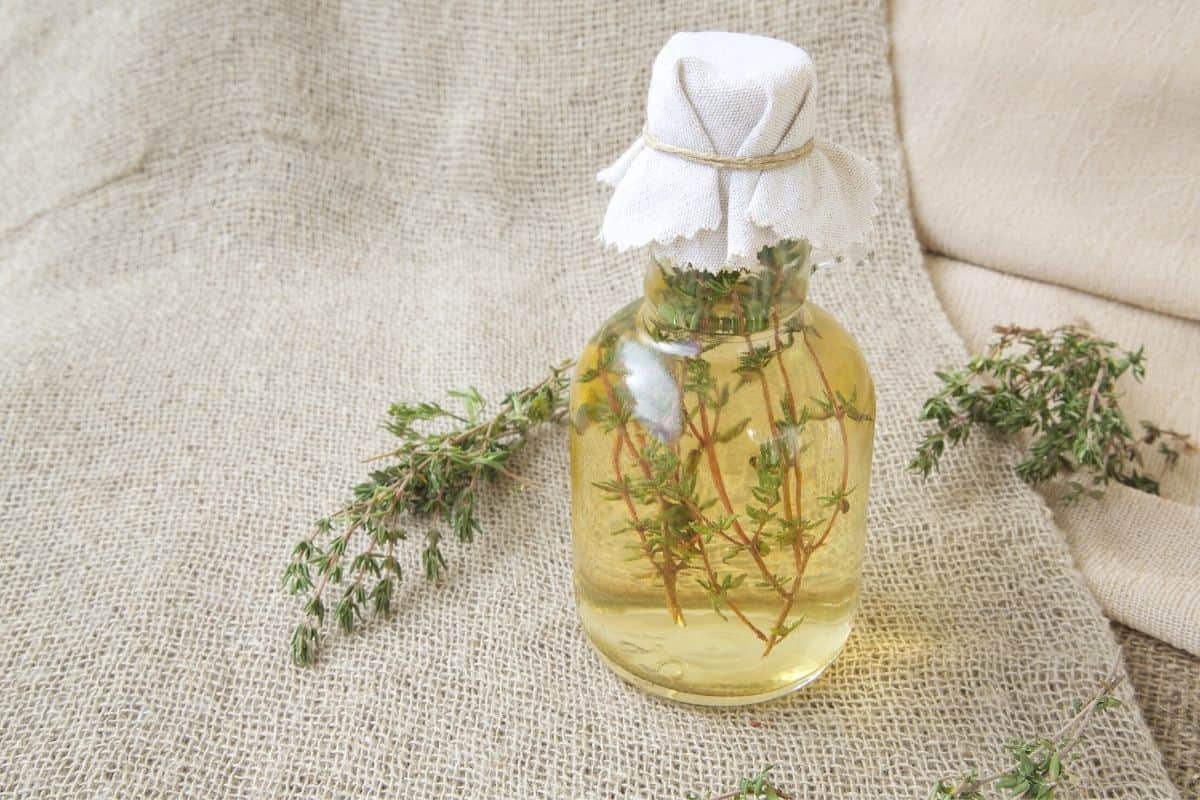 Add rosemary flowers to a jar of apple cider vinegar and store them in a dark, cool place for about a week. Strain the flowers and use the vinegar in dressings.

10. Add rosemary flowers to herbs and fruits infused water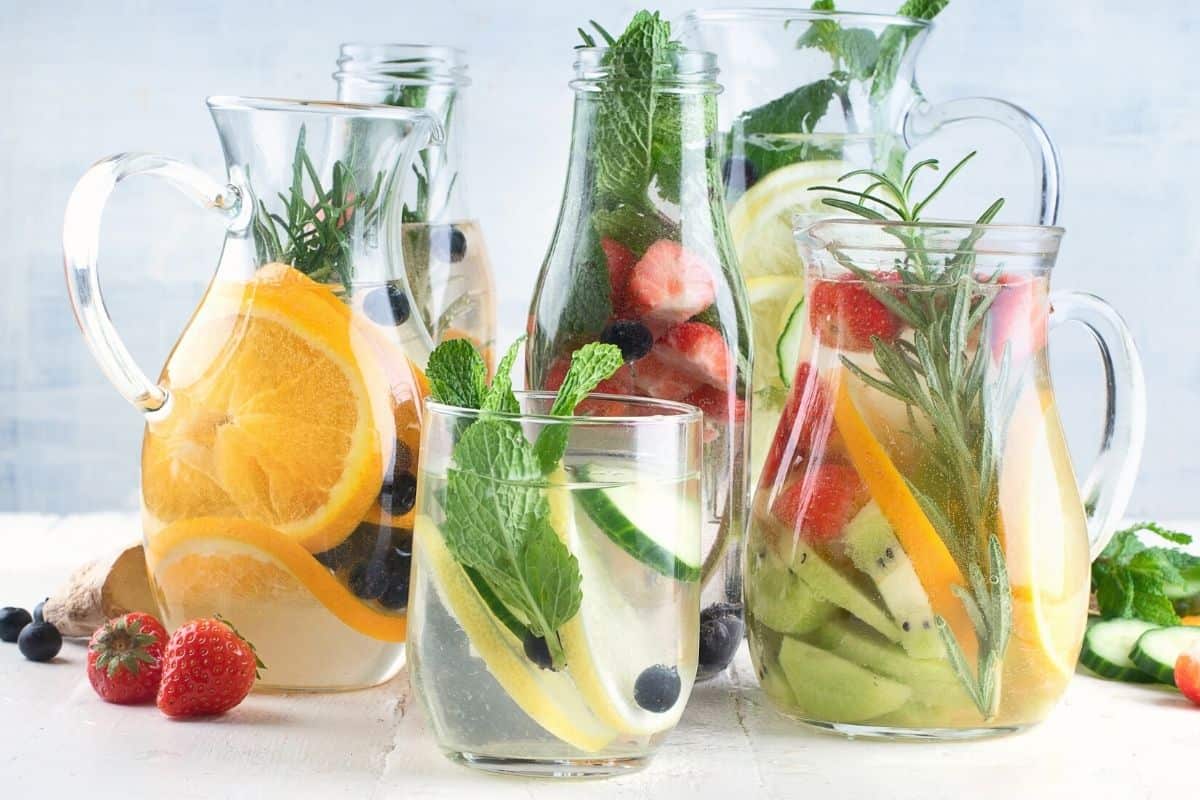 Drinking water that has been infused with herbs is not only healthy but also very refreshing. Add a sprig or two of blooming rosemary and enjoy it throughout the day.
FAQ about rosemary
Here are the answers to some of the questions that are commonly asked about rosemary flowers and rosemary plants.
Should you remove flowers from rosemary?
Yes, remove the flowers from your rosemary to prevent your plants from becoming woody and straggly. This will also keep your rosemary plants producing fragrant leaves.
When you remove the flowers, be sure to save them and use them in some of the recipes and ideas we've shared here.
How to prune rosemary plants
Before pruning your rosemary, you have to consider the weather patterns in your area. Rosemary should be pruned sometime between spring (or early summer) to late summer.
Plan to prune your rosemary between four and six weeks before the first frost in the fall or winter. With sterilized pruning shears, trim off faded or dead flowers, along with any dead or damaged shoots. To encourage new growth, trim one to two inches off of the stems on the outside.
What to do with rosemary clippings?
When you clip your rosemary, you can use the leaves and flowers in cooking or fresh bouquets. You can also use the cuttings to root more plants.
What to do with flowering rosemary?
It depends: if your plant is part of the landscape, let the blooms stay and enjoy the show. If you're using the plant as a cooking herb, you want to remove the flowers, because once the plant blooms, the taste changes and becomes bitter, as the plant prepares to go to seed.
So, are rosemary flowers edible? Conclusion
Now that you know everything you can do with rosemary flowers, what's stopping you? Whether you make a soothing tea or get creative with sugared edible flowers, you're all set for making the most of your rosemary harvest.