If you grow zucchini, you probably already know giant zucchinis happen. No matter how careful you are, how often you check, you'll miss one and a couple of days later you'll come face to face with one of those humongous green beauties. No worries: I'll share my thoughts on what to do with large zucchini. And there are lots of delicious ways to use them up.
What To Do With Large Zucchini
So, now that you got one (or more) large zucchini fruits, what can you use them for? Here are several ideas you can try.
1. Fried zucchini curls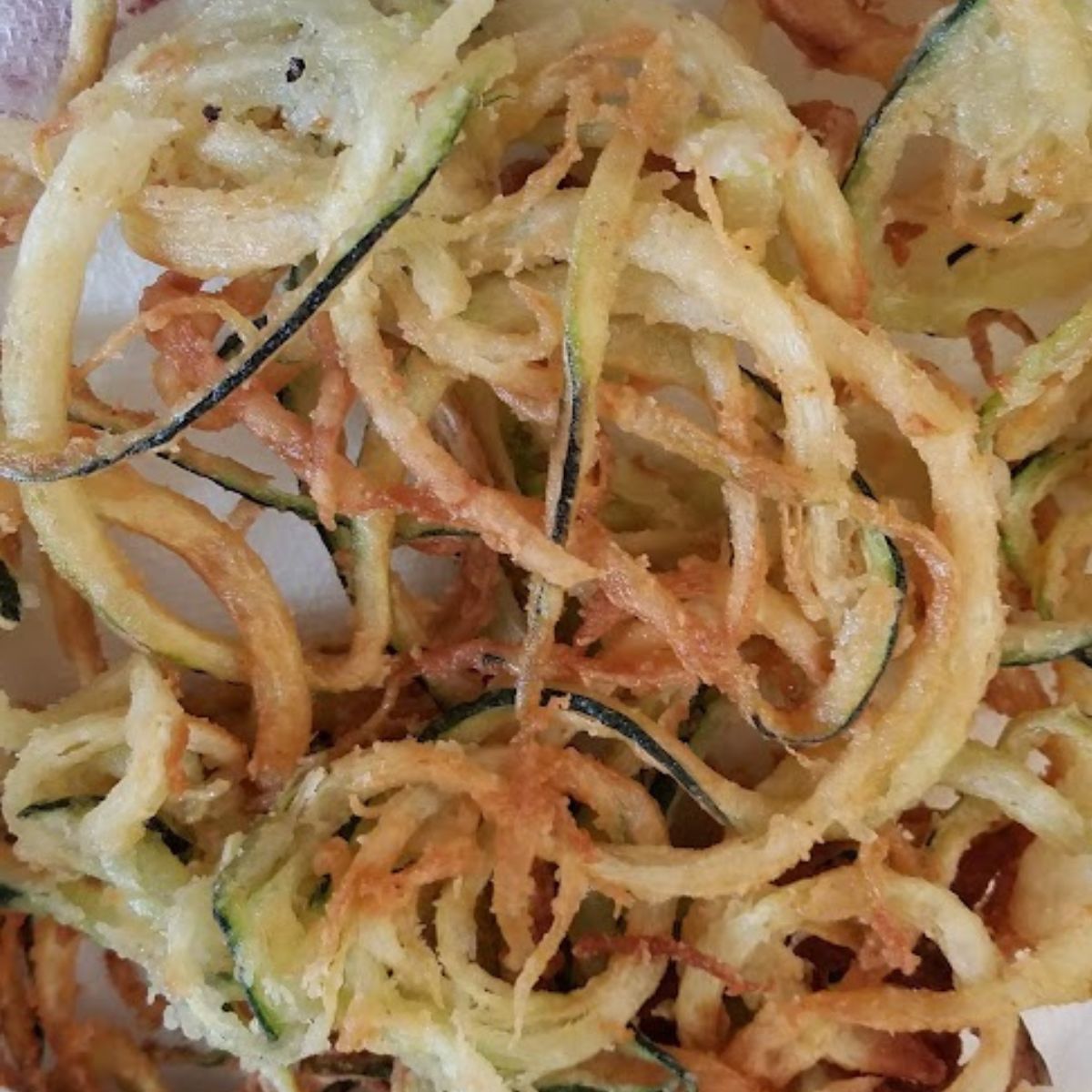 Hands down, my favorite way to use up giant zucchini is to make fried zoodles (or zucchini noodles). The larger zucchini fruit has less moisture, and they make long, curly strands you can make into delicious fries. What a great way to eat your veggies! your kids will beg for more: I promise! Because these curly zucchini fries are not only fun to eat, but they are delicious too!
Here's how to make delicious spiralized zucchini fries.
2. Zucchini patties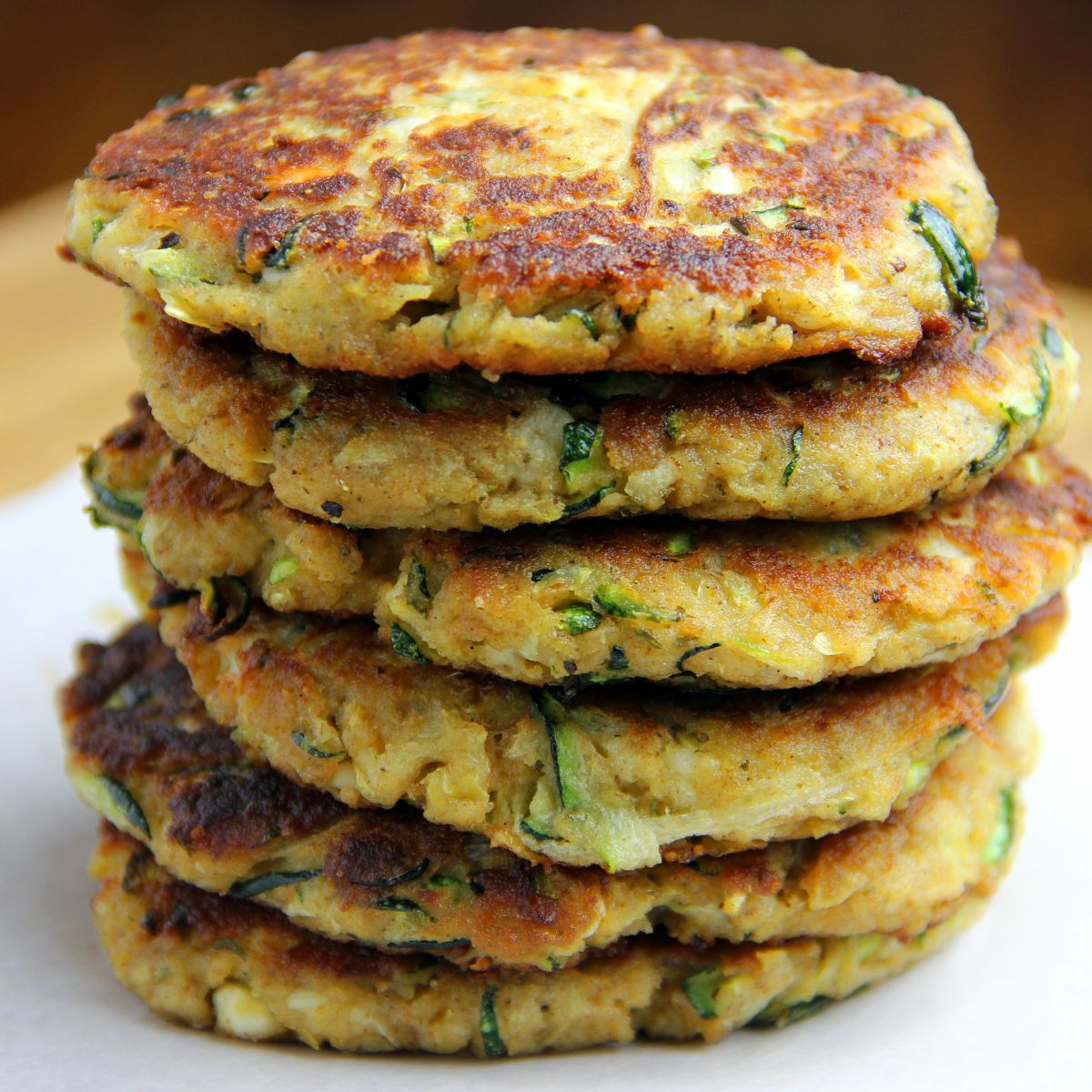 I LOVE zucchini patties (or fritters, as others call them). They are easy to make and they freeze really well (so you can enjoy more later).
Here's an easy recipe you can use as is, or with variations (add your favorite different herbs, garlic, other vegetables, etc.)
2 cups grated zucchini (peeled and deseeded)
2 eggs, beaten
1 small onion, chopped
1/2 cup all-purpose flour (I like to replace the flour with quick oats: gives the patties a better texture)
1/2 cup grated Parmesan cheese
1/2 cup shredded Mozzarella cheese
1 teaspoon salt
vegetable oil for frying
Peel and deseed your oversized zucchini (it has tough skin), then grate it (I LOVE my food processor for grating these in 1 minute). Add all other ingredients, mix well and fry by the spoonful in a little vegetable oil, until golden (a couple of minutes on each side). Place on a plate lined with a paper towel to absorb any extra oil. Enjoy!
3. Roasted, baked, or grilled zucchini
There are many recipes for roasted, baked, or grilled zucchini. You can make it simple: toss the zucchini slices with salt, pepper, and oil and roast. Or, you can add your favorite cheeses, herbs, or nuts.
This simple summer squash bake with hamburger works perfectly with large zucchini. This grilled Italian zucchini is delicious too!
Here are my favorite baked zucchini recipes.
4. Zucchini Bread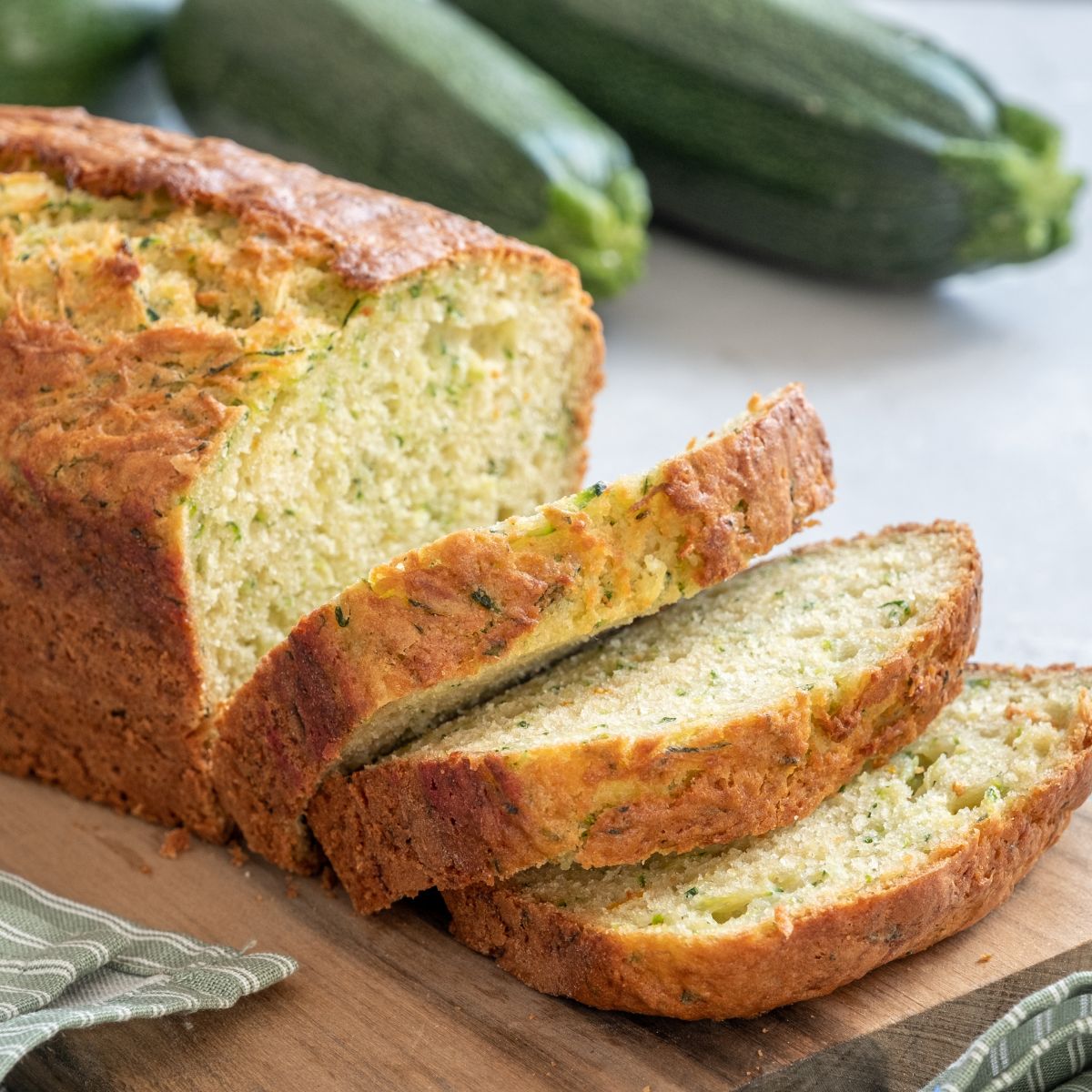 Zucchini bread is another perfect food to make from those monster zucchinis. Most people make sweet bread, like this chocolate chip zucchini bread, but you can also make savory zucchini bread.
5. Zucchini lasagna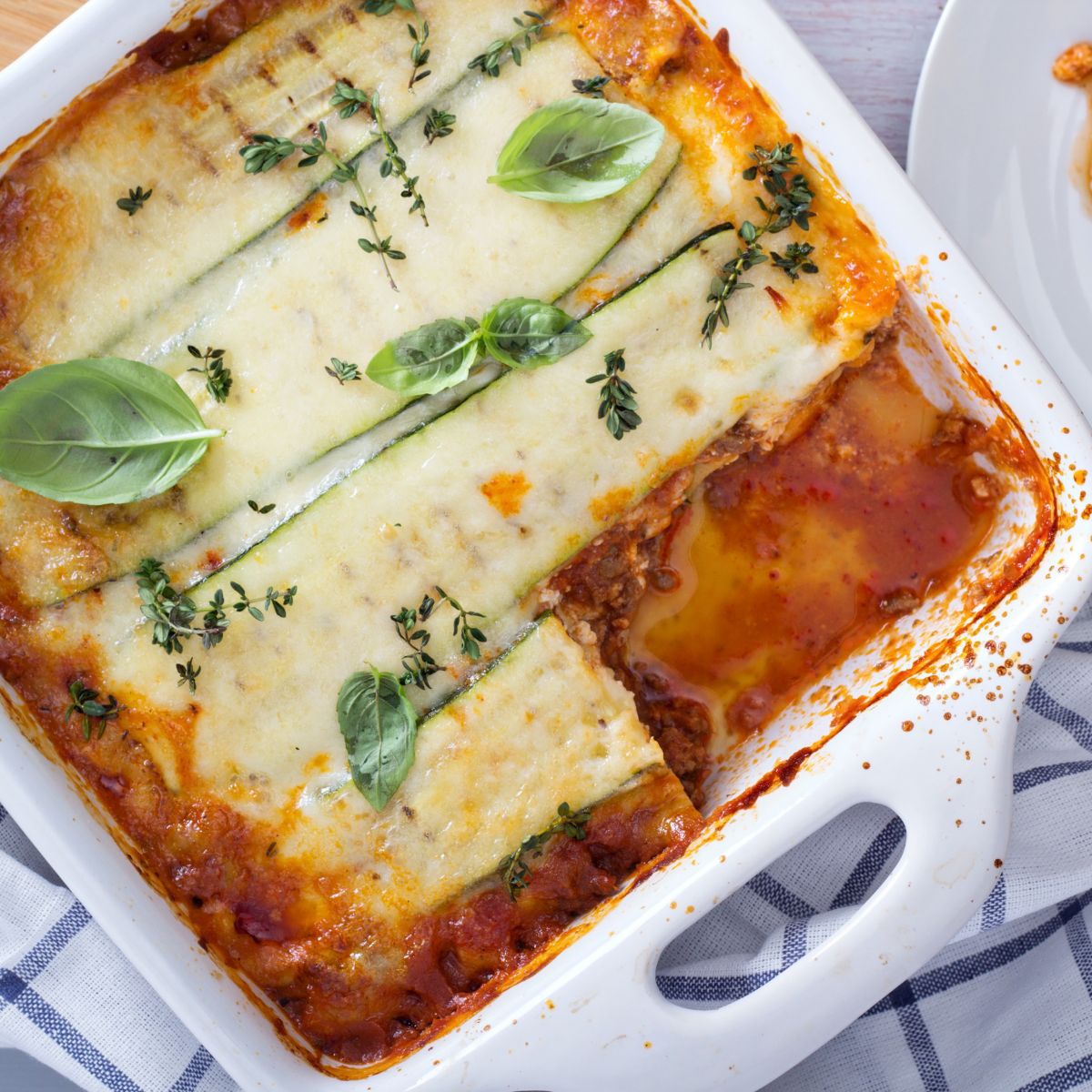 Instead of using pasta for your lasagna, use zucchini ribbons. Makes a low calories dinner that tastes just as good as the pasta version. Make sure to add some herbs from the garden for extra flavor.
6. Zucchini noodles (zoodles)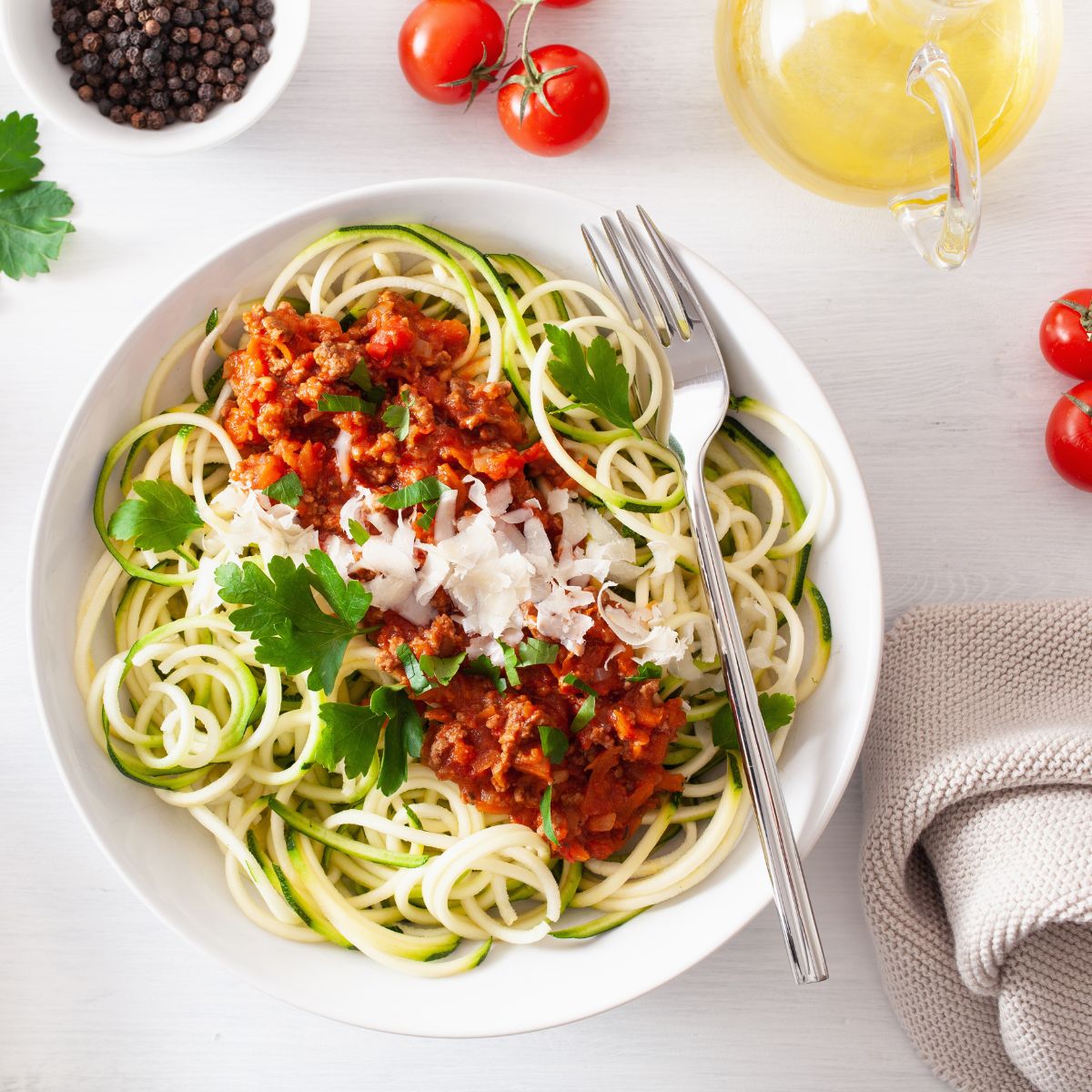 Another low-calorie meal: spiralize your big zuke and use it instead of pasta (I love my spiralizer: makes slicing and making veggies spirals so easy!). Add your favorite tomato sauce and herbs (I love basil!), and dinner will be ready in less than 15 minutes!
7. Soups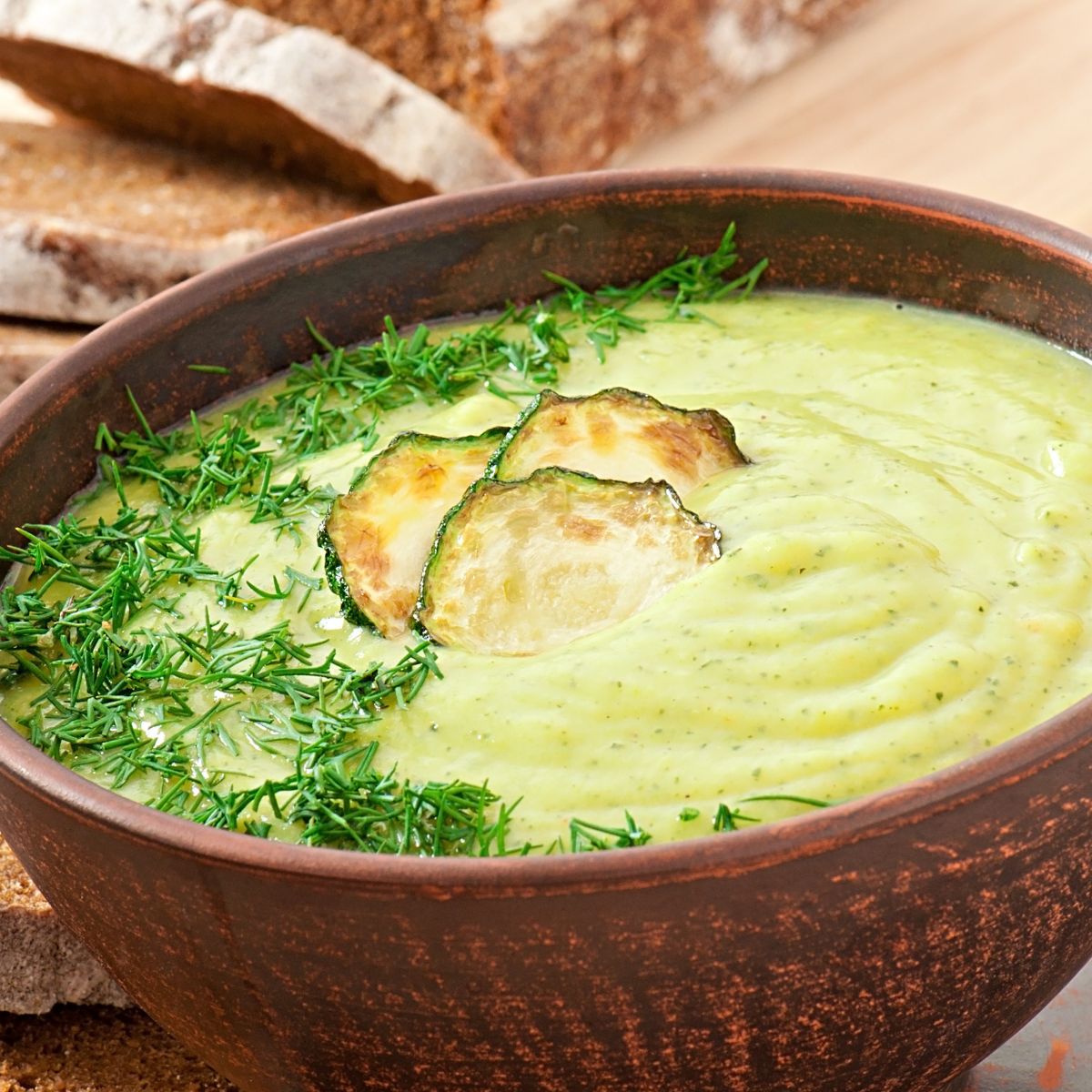 Use your overgrown zucchini in summer vegetable soups. I like to make soup from whatever I'm harvesting from my vegetable garden: onions, tomatoes, zucchini, potatoes, green beans, and even beets. Just chop, grate or cube everything and add your favorite herbs.
Or, you can make a creamy zucchini soup (here's a good recipe): YUM!
8. Smoothies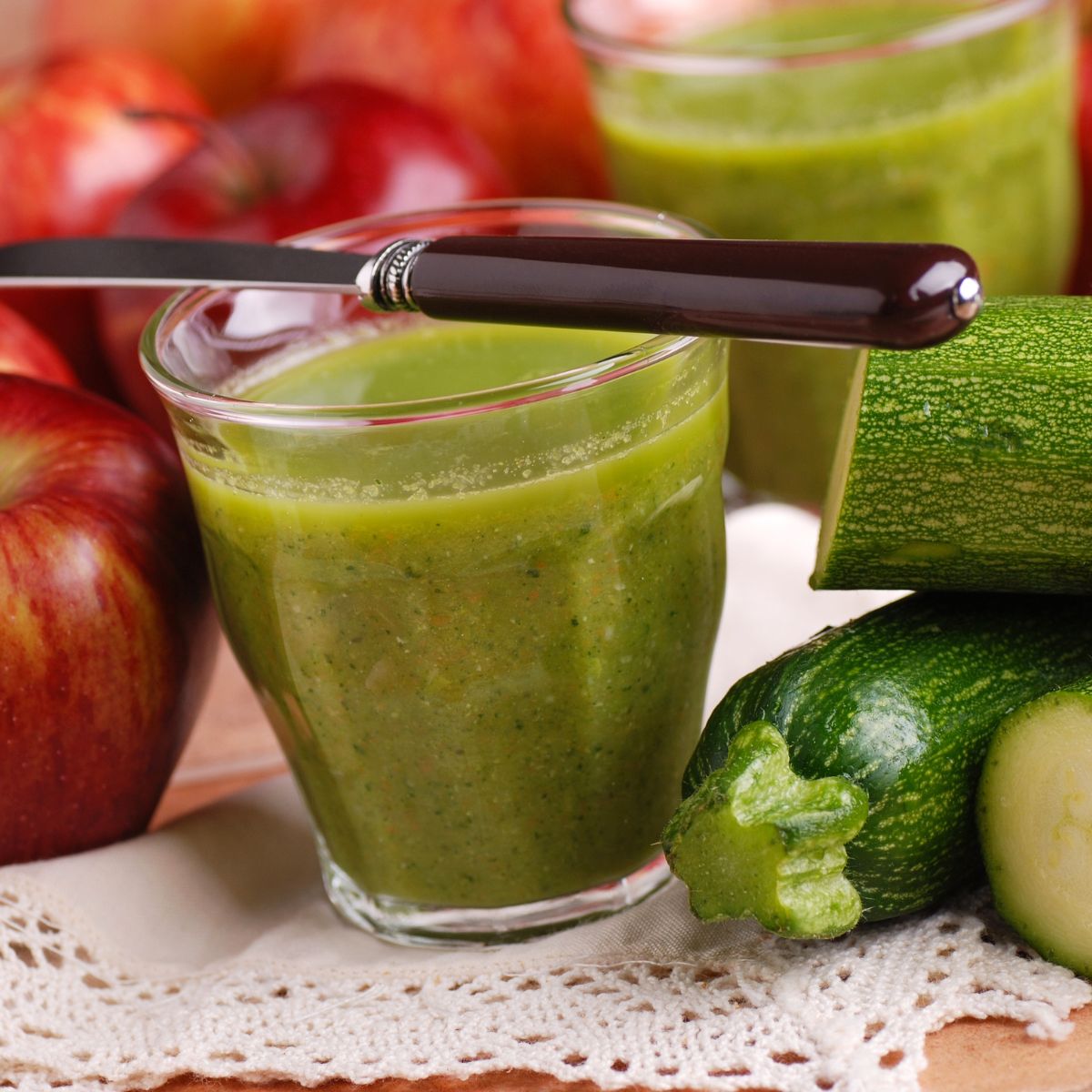 Believe it or not, fresh zucchini (frozen works too!) is the perfect addition to smoothies. Its neutral taste makes it a great companion for fruits. If you want to add fiber and creaminess to your smoothies, without the calories, try these combinations:
zucchini apple smoothie (apple – use a golden apple for a sweeter taste – and zucchini)
green zucchini smoothie (banana, zucchini, and a few baby spinach leaves)
coconut chocolate zucchini smoothie (mix cocoa powder, or chocolate chips with a cup of coconut milk, zucchini cubes, and banana)
9. Zucchini pickles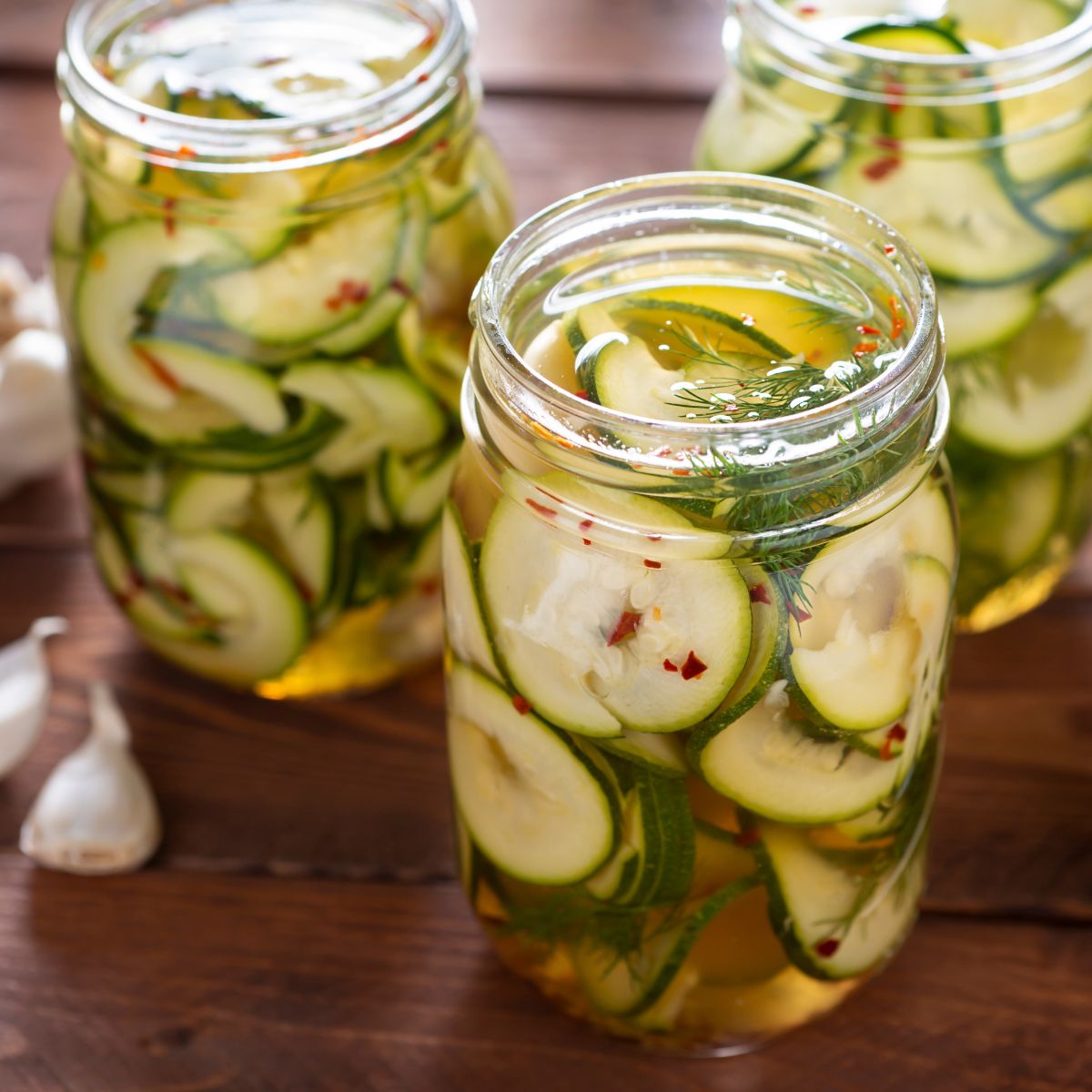 Pickled zucchini is delicious! You can look up a zucchini specific pickle recipe, but I tried this refrigerator pickles recipe with differnt vegetables and they came out delicious! Give it a try with zukes.
10. Turn into pesto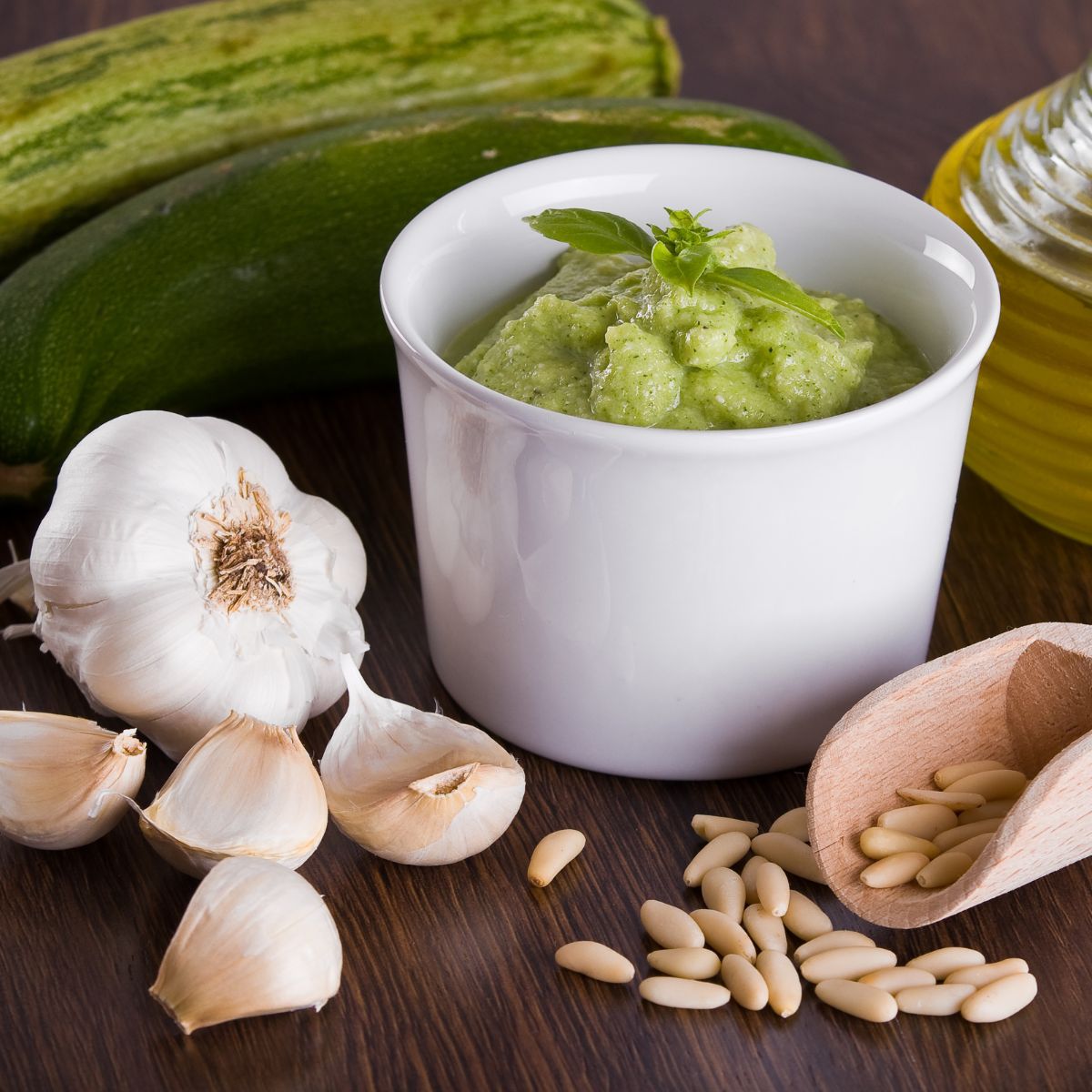 Combine chopped zucchini with basil leaves, garlic, pine nuts, parmesan, and olive oil. Season with salt and pepper. Serve with pasta.
11. Pie filling
As crazy as that sounds, it's delicious! Combine zucchini flesh with sugar and cinnamon. Cover tightly and cook slowly until tender. Mash and mix with butter and cream, and use in your pies
12. Make zucchini cake
We've been making zucchini cake for many years now. I need to write and share it here on the blog. But large zucchinis are great for making zucchini cake.
13. Muffins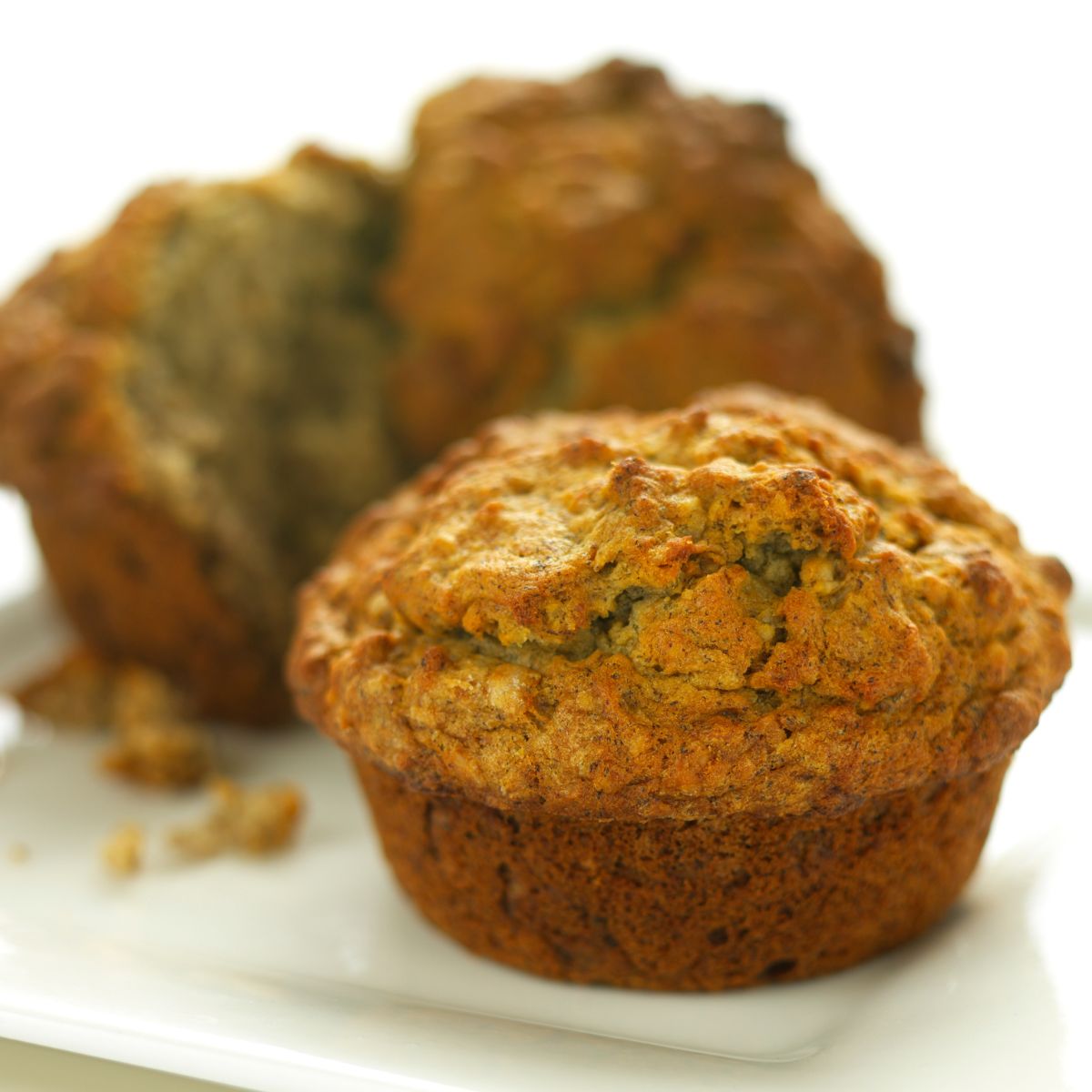 Who doesn't love muffins? You can freeze them and enjoy a healthy muffin with your coffee in the morning, instead of an unhealthy sweet pastry. Zucchini muffins freeze well, so make a lot and freeze them for later.
14. Zucchini boats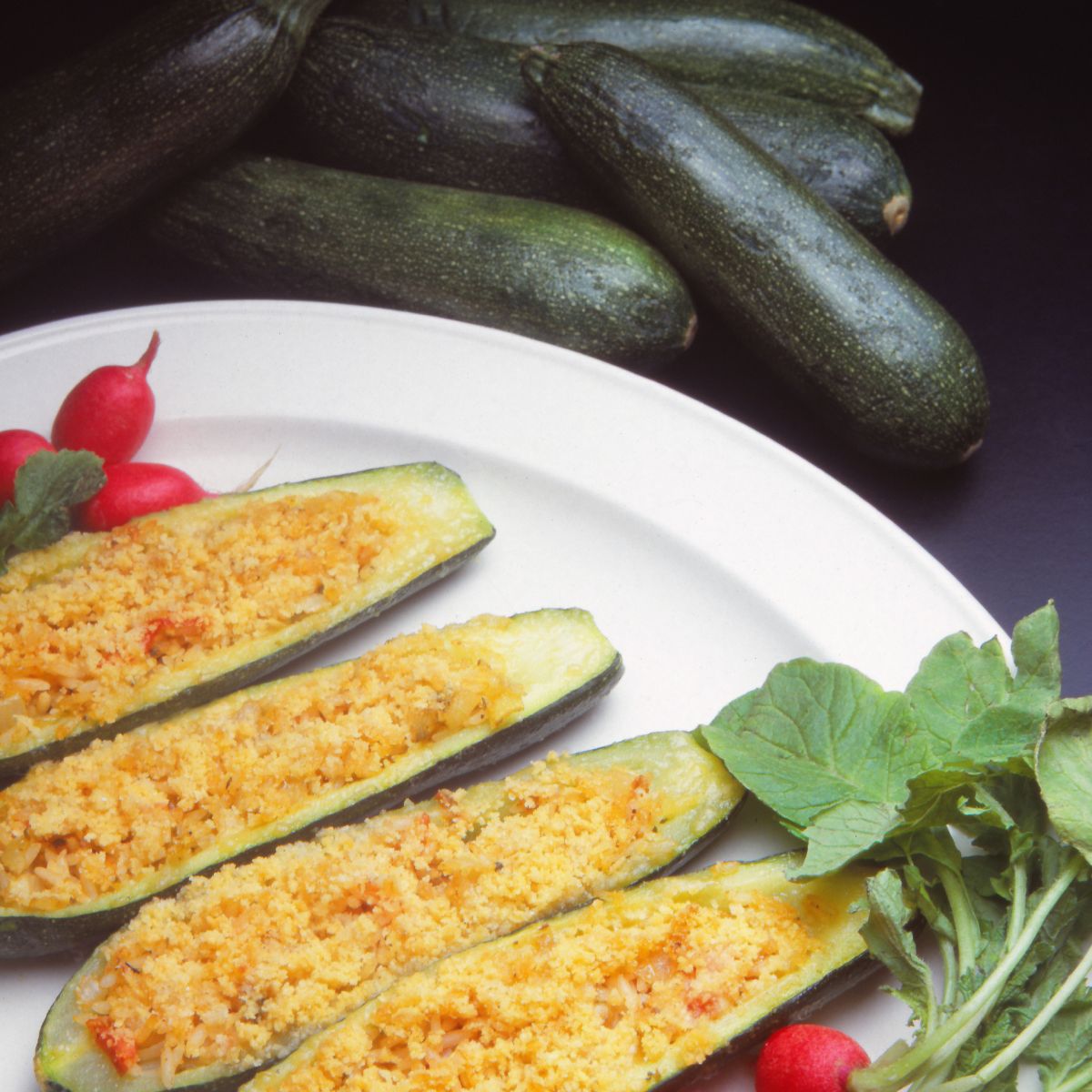 Slice zucchini in half, scoop out the seeds and fill with your favorite stuffing. Add some cheese and bake. Soo good!
15. Stuffed zucchini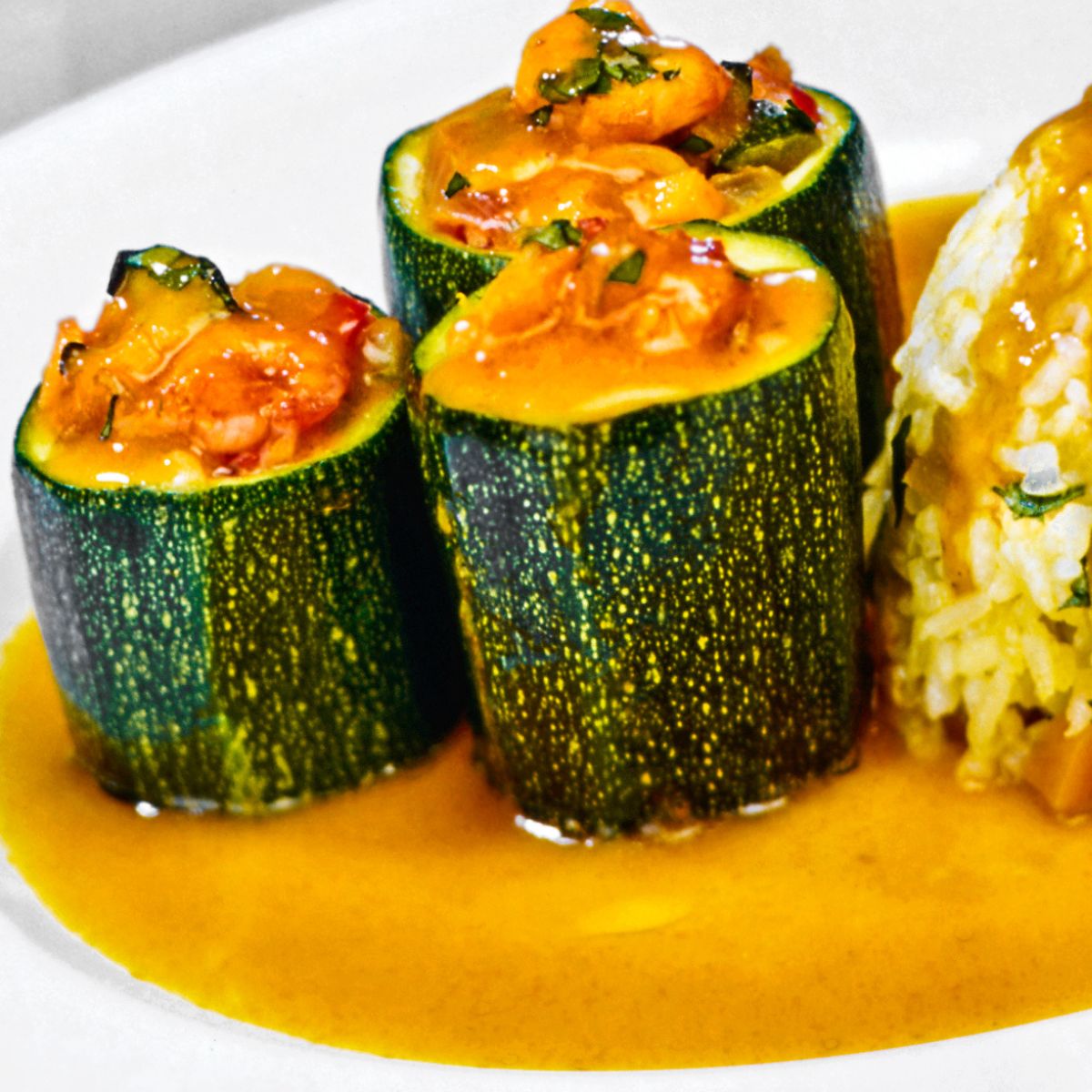 Carefully scoop out the seeds without breaking the zucchini, fill it with veggies or meat, then bake for a delicious, classy-looking meal.
16. Freeze for later
Freeze your large zucchini for later: you can freeze the cubed, sliced, shredded, spiralized, or pureed. Make sure you freeze them in measured portions and mark your freezer bags with the quantity. This way, you can take out a cup of shredded zucchini to make bread. Or a frozen zucchini cube for a morning smoothie. Or a cup of pureed zucchini for a creamy soup.
Here is more detailed information on freezing zucchini.
17. Serve them to your farm animals
Our chickens LOVE fresh garden veggies. I usually cut them in half to expose the seeds, and they get to work right away and give us eggs in return. A really good deal, if you ask me.
18. Compost them
Sometimes, there just isn't enough time in the day to use up all the vegetables our gardens produce, and adding them to the compost pile makes better soil for next year's garden.
19. Save the seeds
If your zucchini has already matured seeds, just save the seeds for next year. Still not a loss, as you'll get to enjoy more zukes next year.
I hope you found something to do with your giant zucchini fruits. Nest time, you might even want to intentionally leave one to geo bigger to try some of the recipes that call for a bigger one 😉