The great state of Maine has some beautiful native plants and flowers that will look amazing on your property, while also bringing essential benefits to the local ecosystem. Our Maine native plants list will help you choose the best plants for your garden or landscape.
Maine's rocky coast on the Atlantic is known for its fishing in the frigid water, especially the infamous Maine lobster. The state also has more than 40,000 acres of wild blueberries! But it doesn't stop there. You'll find some wonderful native trees, shrubs, herbs, and flowers in the Pine Tree State and we're going to talk about some of the best ones for your landscape below.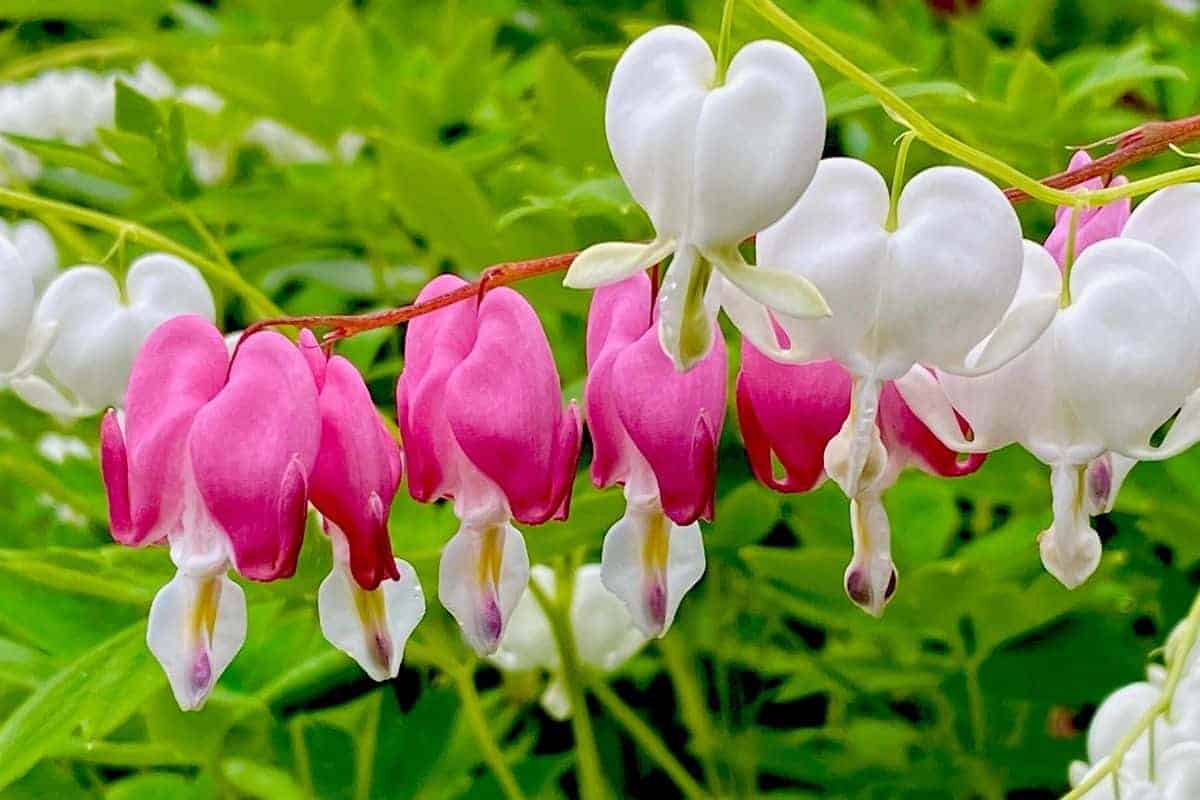 Maine Native Plants List
Here are some great native plants to consider for your own garden or landscaping needs. Getting acquainted with these natives will come in handy when you need to get rid of any of these invasive Maine plants.
1. Blunt-lobed hepatica (Anemone americana)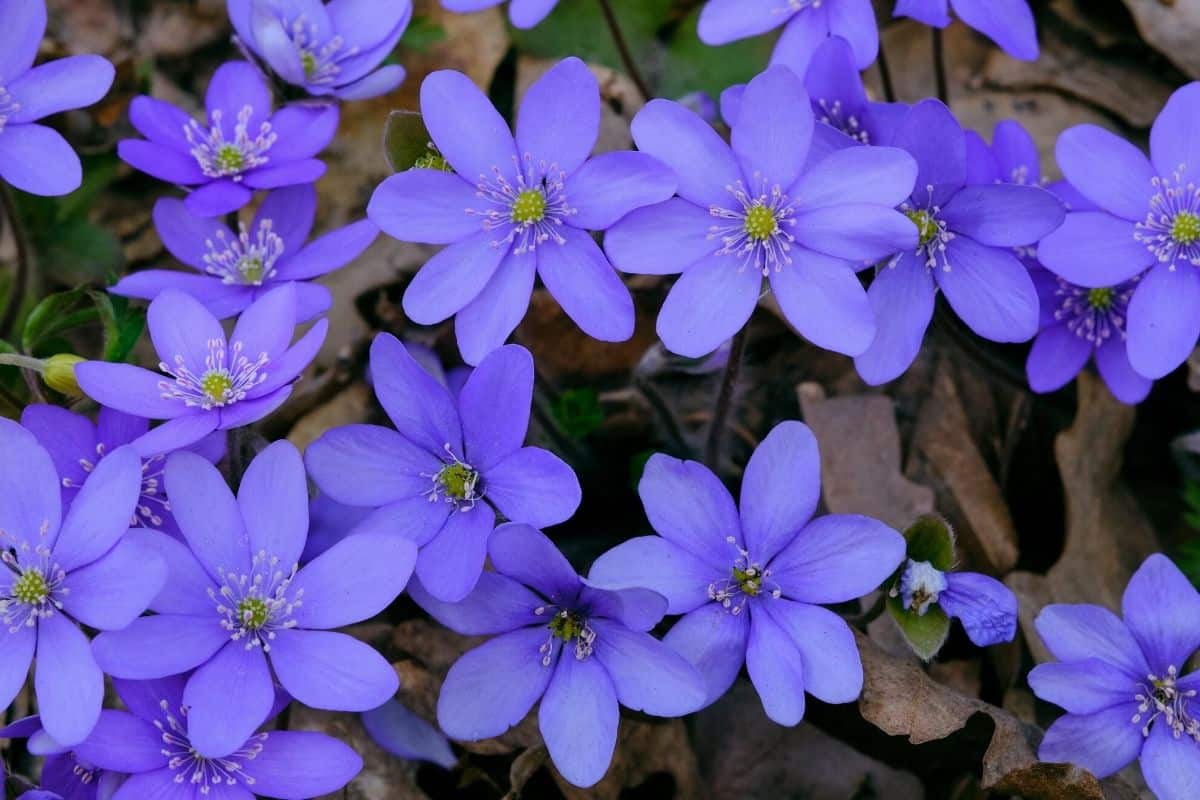 Blunt-lobed hepacita is typically found in dry soils with more acidity. It has a rounded tip on the lobes of the leaves and purple-lilac, pink, or white flowers. Sometimes it is also called round-lobed liverleaf.
It's an early-blooming wildflower that starts around mid-May in the northeast but can bloom sooner in the southern parts. Fruit displays from March to June, on average. This plant attracts sweat bees and flies.
2. Red columbine (Aquilegia canadensis)
Red columbine is a unique native plant with beautiful red and yellow flowers. Some say they look like little ballerinas as they move on the ends of the slender red stems. This will definitely make a statement in your garden. Red columbine grows to about 2-3 feet high on average. It has a spread of about 24 inches. It does best in full sun to partial shade and it can even do well in a container garden if you choose.
3. Bearberry (Arctostaphylos uva-ursi)
Bearberry is an evergreen ground cover with pinkish-white flowers that will turn to red berries. It's hardy and can withstand full sun as well as dry periods. It works as an excellent groundcover and likes full sun or light shade. It will spread gradually and reaches a height of 6 inches to about a foot high. The white or pink blooms come from April through June.
For best results, plant about 2 feet apart. It makes a great host plant, is deer resistant, and attracts hummingbirds.
4. Northern bayberry (Myrica pensylvanica)
Northern bayberry is a deciduous shrub that is easily grown in average, dry to medium, well-drained soils. It can do well in full sun or in part shade. It thrives in zones 3-7 and can grow from 5-10 feet in height and the same in width.
Bayberry has yellowish-green blooms in May and very fragrant leaves that attract birds. The showy fruit may also attract insects and birds. This plant is drought-tolerant and also helps prevent erosion and does well in wet soil. It's low maintenance and great when used for hedges or in rain gardens.
5. Lady's mantle (Alchemilla)
Lady's mantle is a dense, clump-forming perennial. It grows up to 12-18 inches tall and can spread from 18-24 inches wide. The delicate star-shaped clusters of flowers are greenish-yellow in color and appear just above the foliage, blooming in late spring to early summer.
It will do best in full sun or part shade, and with an average to medium moisture soil that is well-draining. It also makes a great ground cover, even when not in bloom. It's deer and rabbit resistant. It will attract many beautiful butterflies for you to enjoy watching.
6. Summersweet (Clethra alnifolia)
Summersweet is a species of flowering plant in the genus Clethra. It is sometimes called sweet pepper bush. This small shrub usually grows from 3-5 feet. In some cases, it can grow as much as 5-8 feet. It likes full sun but can also thrive in partial shade. It likes moist, acidic soil that is well-drained.
Its fragrant pink and white flowers bloom from mid-July through early August in most locations. It's a favorite of birds and insects.
7. Wild blue indigo (Baptisia australis)
Wild blue indigo is a stunning wildflower that makes a wonderful addition to any garden or landscape. It is sometimes also called blue false indigo and it grows from 2-4 feet high from a woody base with up to a 3-foot spread in width.
This is a robust perennial with easily recognizable blue flowers that bloom from April to July. It likes a medium moisture level and full sun. It's great for native pollinators and is of special value to bumblebees. It can really make your garden pop and will do good for the local ecosystem as well.
8. Turtlehead (Chelone)
Turtlehead is a clump-forming perennial that blooms in fall and has hooded flowers that look a bit like snapdragons. It gets its name from the shape of the flowers that look like a turtle's beak.
Turtlehead prefers boggy areas but can do well in even a partially shaded garden or landscape. It grows from 2-3 feet tall and 1-2 feet wide in maturity. It likes rich, moist soil that is neutral to a bit acidic.
The beautiful pink, purple, or white flowers bloom in summer and early fall. It performs best in a hardiness zone of 5-9.
9. Bleeding heart (Dicentra spectabilis)
Bleeding heart is next on our list. This showy flower is sometimes called locks and keys, seal flower, Dutchman's breeches, and other common names. It can grow from 30-36 inches tall and wide, thrives in part shade but is full-shade tolerant. It is deer and rabbit resistant, and the one-to-two-inch delicate flowers take on a bit of a heart shape (hence the name).
Bleeding heart is very recognizable and will be a stunning conversation piece in your garden. Learn more about growing bleeding heart flowers.
10. Swamp milkweed (Asclepias incarnata)
As the name suggests, swamp milkweed does well in marshy, swampy lands, and moist soils. It's a favorite of Monarchs and other butterflies. This perennial blooms dusty-rose-colored blossoms in June, July, August, September, and October.
Because it is such a long bloomer, it's great for local pollinators and it will look nice in your garden for many months of the year.
11. Common foxglove (Digitalis purpurea)
Common foxglove is a biennial or short-lived herbaceous perennial native to parts of Maine. It is sometimes commonly called purple foxglove or fairy gloves/fairy bells. It is hardy in zones 4-9 and is found commonly near roads.
Foxgloves like full sun to light shade and light, moist soils that are rich in organic matter. It is deer and rabbit resistant but will sometimes attract aphids.
Foxglove is a great choice to add vertical dimension to your flower beds and a nice bold look, especially in front of a solid background like a hedge shrub or a building wall.
12. Blazing star (Liatris spicata)
Blazing star is a blend of densely packed purple and white flower heads with white and purple flowers. It's a very hardy perennial sure to add a bold pop of color to your garden.
Sometimes called gayfeather, blazing star is known for its tall, stately plumes of amethyst stalks. It's easy to grow and to propagate and it's very low maintenance. It shines through the summer heat when most plants and grasses die off.
Blazing star is drought-tolerant, grows to as much as 1-5 feet high, and the attractive green foliage also stays green throughout the growing season, turning bronze in the fall.
13. Pagoda dogwood (Cornus alternifolia)
Pagoda dogwood is a small tree with white blooms that form in spring. It also has bluish-black fruit in the summer. The foliage will turn red, yellow, and orange in the fall, making this a beautiful and beneficial choice all year long.
This tree makes an excellent choice for a four-season garden. It prefers part shade, should be protected from the wind, and it likes moist and slightly acidic soil that is well-draining.
You can discover more native Maine plants and also learn more about gardening in your area at the University of Maine's Cooperative Extension.
Benefits Of Native Plants
There are many benefits to native plants in Maine. First, native plants do not require fertilizers and require fewer, if any, pesticides over a regular lawn or non-native gardens. They also require less water and help to prevent erosion. Native plants significantly reduce water runoff and help to prevent flooding.
They're also really great for air pollution. They work to remove carbon from the air, and they don't require mowing, which reduces excessive carbon from burning fossil fuels in lawncare machinery. Additionally, they provide a food source and shelter for native wildlife. In doing so, they also help promote biodiversity and the protection of natural heritage in an area.
FAQs about Maine native plants
If you still have questions, that's okay. Here are some commonly asked questions about native plants in the state.
Where can I buy native plants in Maine?
One of the best places to buy native plants is going to be a local nursery. There they will have the best native plants ready for your hardiness zone and they will also be able to give you care advice and other information about the plants you choose.
What types of plants grow in Maine?
There are many different types of plants that grow in Maine. You don't have the let the harsh climate intimidate you from planting; you just need to learn the right plants to choose. While Maine has extreme weather and very short summers, there are plants that do well in these conditions. There are many perennials that are very hardy, and that's a good place to start. Next, you also need to get familiar with your Hardiness Zone. Some Maine natives that will do well are swamp milkweed, summersweet, bearberry, and northern bayberry.
Why are native plants good?
Native plants provide shelter and food for local wildlife, they require less water which saves resources, and they typically have deep root systems that help stabilize the soil. They are also great for home gardens and landscapes because they are low maintenance and easier to care for. Beginner gardeners and seasoned gardeners alike can all benefit from them.
What planting zone is Maine?
A state can have several different Hardiness Zones within it, depending on the size of the state and the diversity of its climate. Maine spans across Hardiness Zones 3-6. The zones are based on the 30-year average of the coldest temps each winter. Zone 3, for example, is 10 degrees colder than Zone 4. Knowing your zone is important to know which plants will grow and thrive best there.