Petunias are such great flowers for landscaping! Brimming with brilliant colors and a delicate smell, petunia flowers are great for adding a splash of color to your gardens. Landscaping with petunias is as easy as it gets, as long as you plant them in a sunny spot and give them water and a well fertilized soil.

Petunias spread easily and the show of color they present is breathtaking. They come in so many colors! From pink to red, white, blue and purple, some are pink tinged with a white border and others dark purple with spots. And of course, the candy striped petunias and even yellow ones.
Here are just a few ideas to help you incorporate petunias into your yard's landscape.
Landscaping With Petunias
Grow petunias in containers
19 in. Wooden Garden Stool In Barrel shaped- Set of 2 – Rich brown
Southern Patio HDR-007227 Wine Barrel Planter 15
EMSCO Group Rescue 50-Gallon Whiskey Rain Barrel – Includes Planter, Rain Water Diverter, Outlet Hose – Flatback Design – Gray
One of the easiest ways to add color with petunias is to create gorgeous containers filled with a mix cascading petunia flowers. You can mix contrasting colors, or add a selection of similar shades: it all depends on the effect you're looking for.
Get my BEST updates delivered to your inbox Join my email list and get my favorite content regularly. Unsubscribe anytime.
Adding petunias to hanging baskets will give you a show of color throughtout the summer.
Pair your petunias with geraniums, periwinkle, lobelia and bright yellow African daisies for some dramatic looks.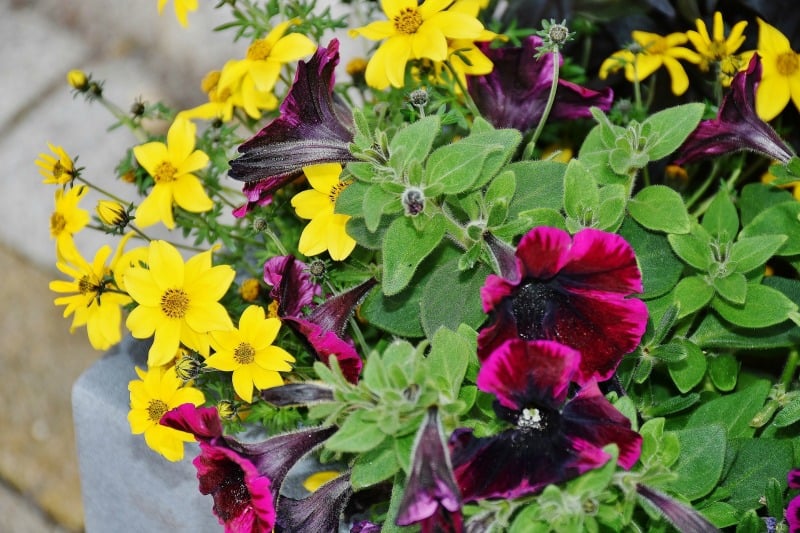 Place these potted petunias in places you'll enjoy them daily: by your front door, back porch or even your mailbox 😉
Wave petunias window boxes are beautiful
Have you ever seen those gorgeous explosions of color in window boxes? They are mostly wave petunias: so pretty! A real show stopper!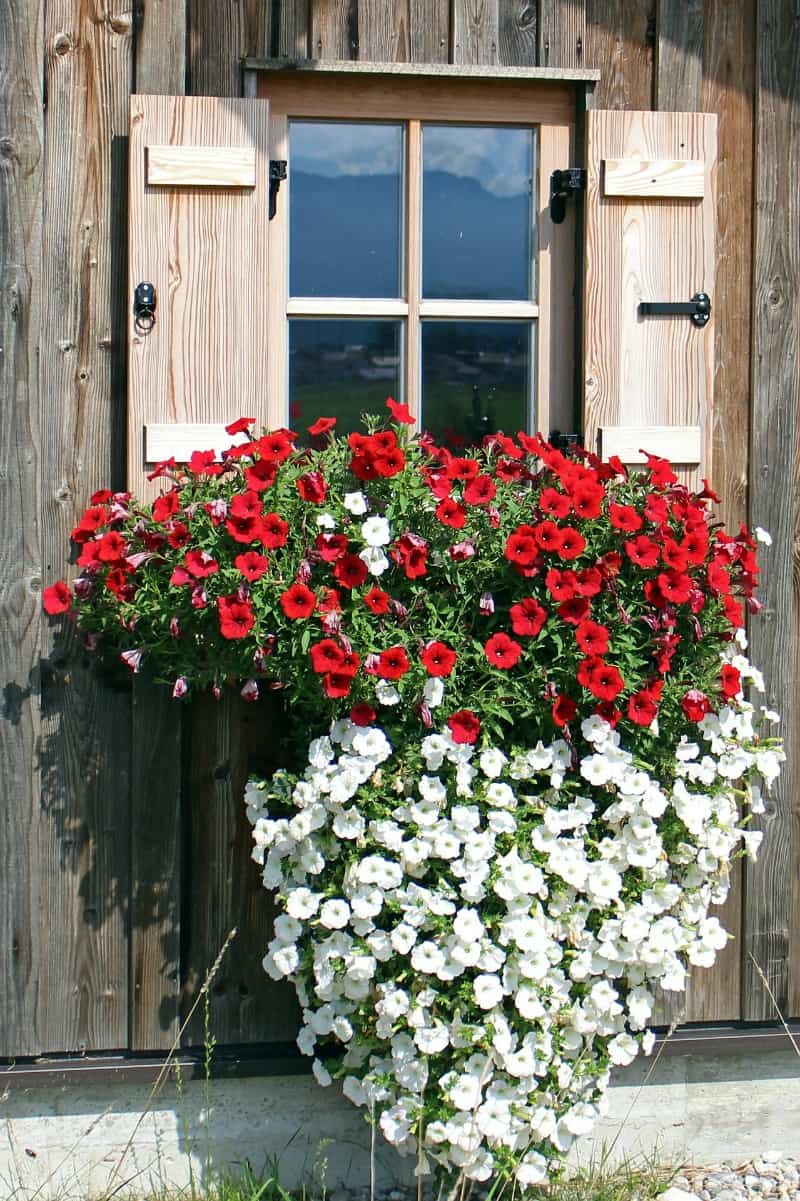 What an amazing show of beauty! These red and white petunias will make your day, every day!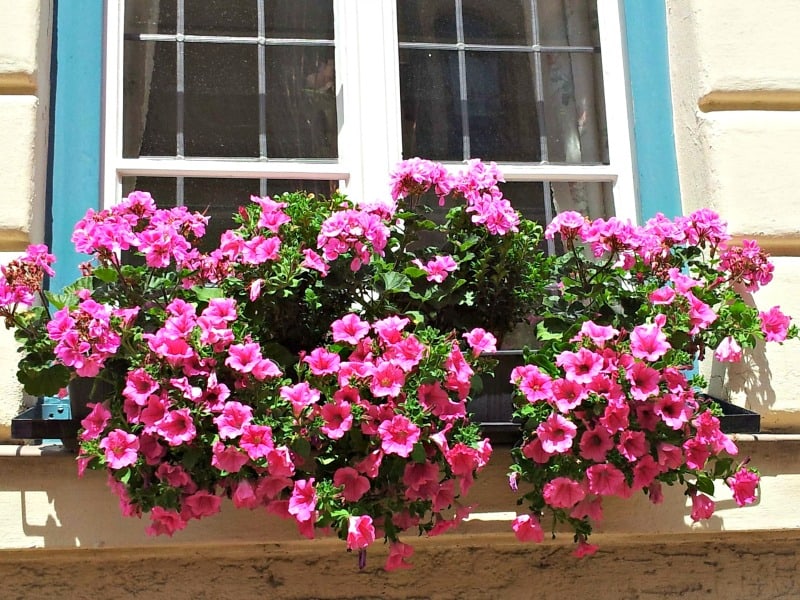 A beautiful combination of pink petunias and pink geraniums:WOW!
Add petunias to your night garden
Are you familiar with night gardens? I remember when visiting my grandparents in my early years, and being greeted by these small white flowers that smelled amazing! They were Nicotiana, also known as tobacco plants.
Many petunias have this same property: their smell accentuates in the evening. You can create a night garden by your window or door and enjoy the amazing fragrance in the evening. One of the most fragrant petunias is the Tumbelina: they create double blooms and come in many colors.
Decorative Urn Floral Vase in Brown – 8.75
Wooden Plant Seeds Box, 3Pcs Indoor Outdoor Windowsill Kitchen Garden Herb / Flower Planter Trough
DecoBros 3-Tier Wire Hanging Basket, Chrome
Create a petunia lined border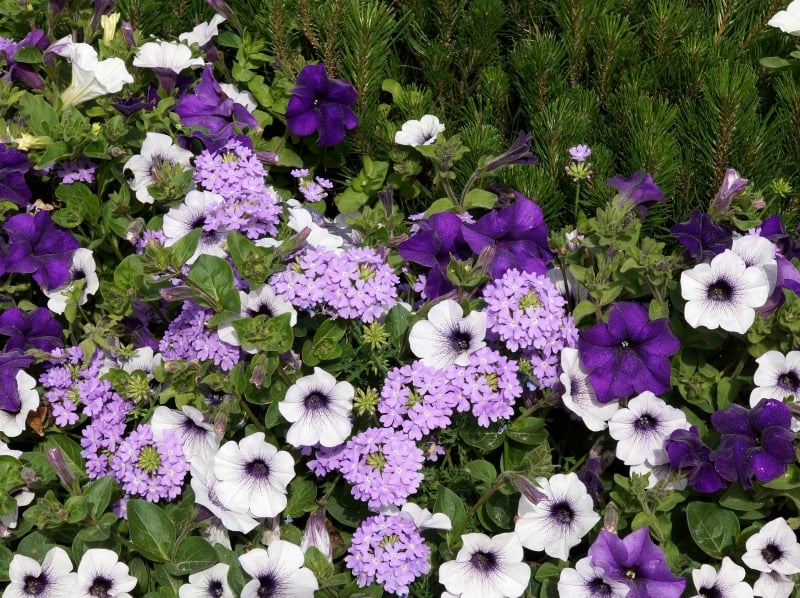 Create a garden edge to your backyard filled with petunias. They'll keep blooming without much intervention from you: a very low maintenance landscaping idea for busy people who love a well maintained landscape without too much work.
Related: how to prune perennials.
Of course, it helps if you take an hour or so every week to deadhead: this will boost production and will pay dividends for you.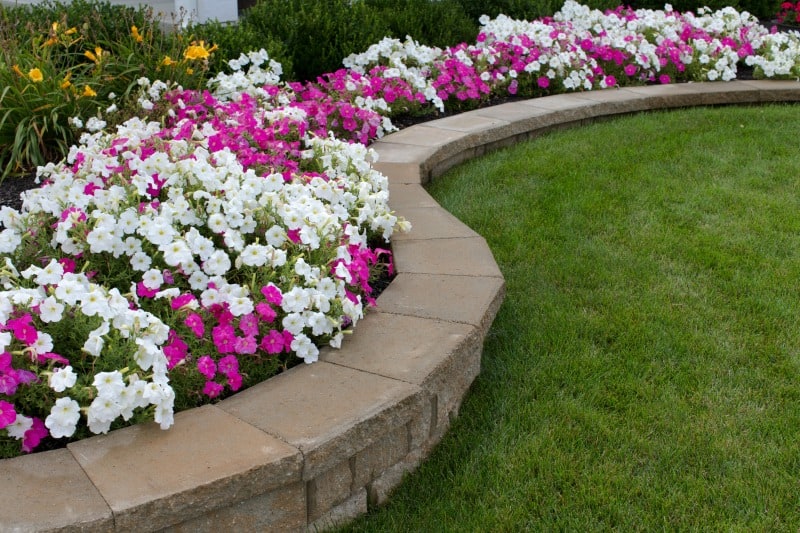 Other ideas for landscaping with petunias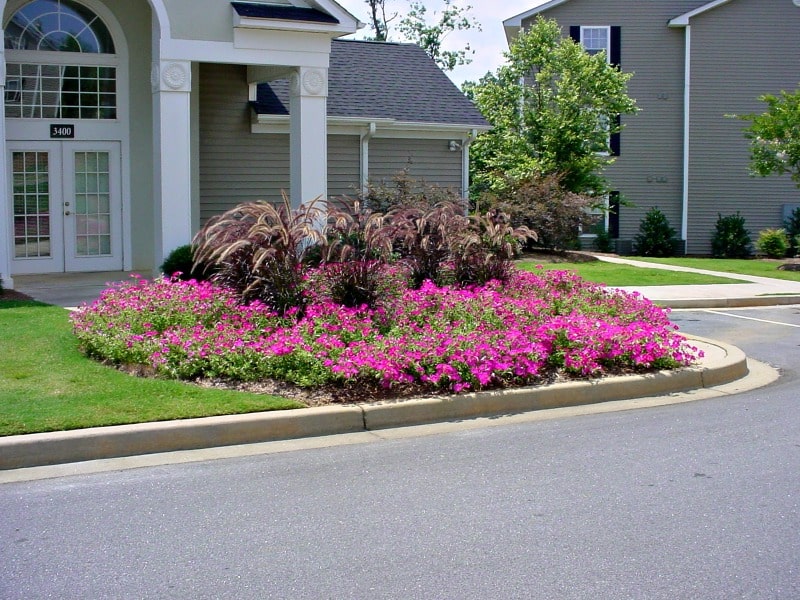 I love this splash of hot pink petunias on the front yard landscape. Makes for a very inviting front lawn.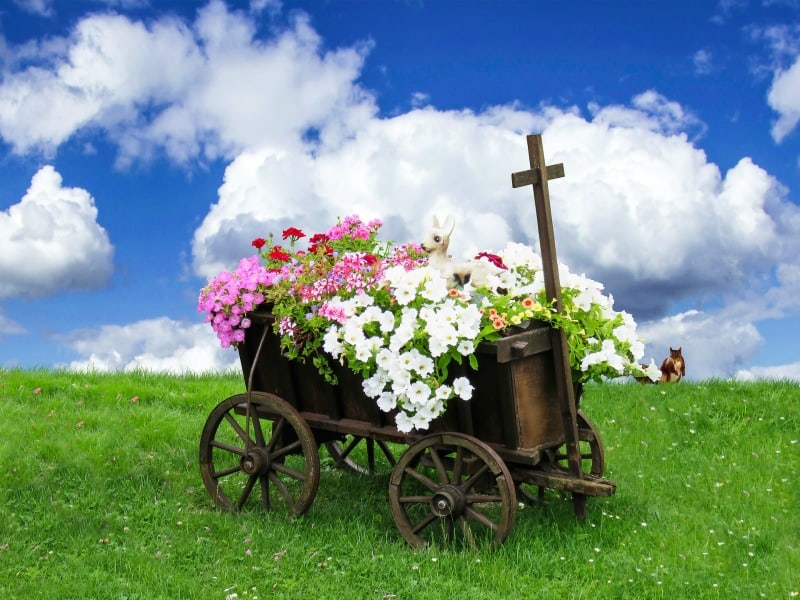 What a nice way to add a show of color to your yard! This cart is filled with a combination of petunias and geranium.
Someone was very creative here: a cute donkey pulling a cart filled with gorgeous yellow and pink petunias.
I hope you've been inspired to landscape with petunias: they are absolutely gorgeous and don't require too much work.
Main image credit: JR P on Flickr.