You have beautifully landscaped your house, carefully designing and implementing the garden of your dreams. But the unsightly utility box continues to stick out, seemingly mocking you every time you step outside to enjoy your lovely garden. How can you possibly disguise the necessary eyesore? After all, it's designed for, well, utility, not aesthetics. As you brainstorm landscaping ideas to hide utility boxes, take a look at this list of tips and ideas for beautifying even the most awkward utility box.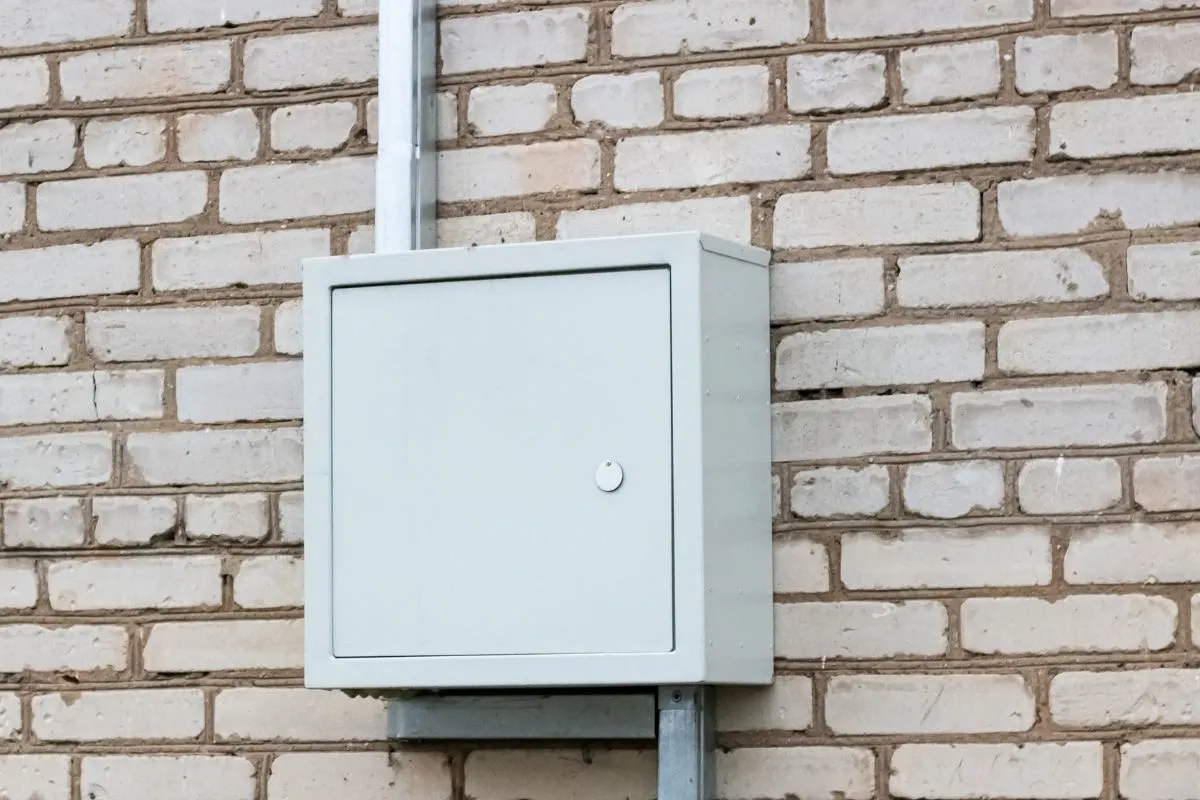 Landscaping Ideas to Hide Utility Boxes
Before planting around the utility box, take a closer look at the ominous labels posted on it. Along with frightening warnings about electrocution, there should be a notice about obstructing access to the box. You need to know how far away shrubs and structures should be, as well as whether there are underground cables. If this information is not clearly posted on the utility box, contact the company and ask.
Anything planted or built too close to the box could restrict necessary airflow or be ripped out in the event of emergency repairs. And if there are underground cables, you risk damaging them by digging in the area or planting anything with extensive roots.
Plus, once again, plants directly above the cables will need to be ripped out for any repairs. But don't fret! There are many creative ways to disguise utility boxes while keeping them accessible.
1. Arrange potted plants
A container garden is a great way to add plants around a utility box. Potted plants do not require digging, which could damage underground cables, and they can be moved rather than destroyed when workers need to access the box. It's a win-win!
Larger pots can hold taller, more concealing plants, and long, narrow, containers can even hold hedge plants, such as bamboo, small shrubs, or even trellised vines.
Keep in mind, though, that the bigger the pot, the heavier and more difficult to move it will be. Use lightweight potting mix and place the containers on casters, if possible, to make moving them easier.
2. Erect a screen
If you're concerned about plants getting damaged in case of utility maintenance or repairs, a wooden screen might be the way to go. Many attractive possibilities exist, from elegant lattice screens to rustic do-it-yourself structures.
Erect the screen a safe distance from the utility box, and make sure it is easy to remove or open for sufficient access to the box. You can even purchase a simple, moveable screen or create a DIY wood screen yourself, such as out of old bifold closet doors coated in pretty outdoor paint.
Add a garden statue in front of the trellis and a few cottage garden flowers, and you got a beautiful garden that needs little maintenance.
3. Use a trellis
Similar to the idea of a screen, a trellis will help hide a utility box, with the added benefit of supporting a beautiful vine. Choose a decorative trellis that will be attractive and concealing even in the winter months, when it may not be covered in foliage. As with a screen, ensure it is far enough away from the box to enable easy access.
Fast-growing, flowering vines like trumpet vine (Campsis radicans) or clematis will fill in a trellis quickly with their verdant foliage and bold blossoms. Both of these vines are also perennials, which means they will help disguise the utility box year-round.
4. Plant shrubs
If you can safely plant around the utility box, consider putting in a row of tall shrubs or small trees. Choose species with shallow, unobtrusive root systems if there are cables nearby, and avoid planting directly over the cables. Keep the mature size in mind when calculating the proper distance from the utility box.
A tight, orderly row of arborvitae or boxwood will certainly do the trick, but a mixture of evergreen shrubs and flowering varieties will provide both concealment and beauty. Choose a variety of heights, colors, and bloom times, and maybe plant a few flowering annuals or perennials in front of the bushes as well.
5. Grow ornamental grasses
Like shrubs, ornamental grasses grow tall, wide, and dense, effectively hiding utility boxes. Many have winter interest as well, meaning they can be left standing during the dormant months.
Perhaps the biggest benefit of tall ornamental grasses is that as long as cables won't need to be dug up, the grasses can simply be cut down for any repairs to the utility box. And unlike with shrubs and many other plants, you can rest assured that the grasses will soon grow back as big and beautiful as ever.
6. Build a cabinet
Utility boxes attached to a wall can be covered with a cabinet that you build yourself or hire a local carpenter to install. Put up a small cabinet just large enough to encase the box, attaching it to the wall and staining or painting it to match or complement the rest of the house.
Alternatively, a much larger cabinet can rest on the ground and not only enclose the utility box but serve as storage for gardening tools and other items. You might even be able to put a hose reel in there and hide two unsightly items with one simple solution!
7. Cover with a faux rock
What could be easier than plopping a fake rock over the ugly utility box? No minor construction, no potentially destructive digging, no stress. Of course, this only works with free-standing utility boxes, and they have to be small enough for a faux rock to cover. But it's a beautifully simple solution, and some of those fake boulders can be pretty convincing.
Carefully measure your utility box before selecting a faux rock, and double-check with the company to confirm that covering the box won't cause any problems. Once it's installed, you might add a layer of mulch around your new boulder and plant some shallow-rooted annuals for pretty warm-season color.
8. Install a fence
A section of a pretty picket fence can both disguise a utility box and provide an attractive backdrop for bright flowers and wispy ornamental grasses.
On the other hand, a privacy fence will completely conceal the box, and it can be painted to match other structures in your yard or decorated with a mural. Even if you can't plant anything around it, you can still paint some cheerful flowers on the fence!
Remember to install an access gate if you're completely enclosing the box with a fence, and take care when digging holes for the posts.
Ready to be rid of that ugly utility box? You may not be able to chuck it, but you can cleverly disguise it with one or more of the above ideas for beautifully hiding utility boxes. Once everything is in place, you might even forget that eyesore was ever there!
Conclusion
As you can see, there are some great, clever ways to hide utility boxes, electrical boxes, and other outdoor eyesores. You are sure to find an easy solution that works for your needs. From a corner fence to a wooden barrier, carefully placed potted plants, or prickly shrubs, the first thing you need to do is plan out your project.
Remember to allow easier access to the utility box and if you plant flowers, don't plant anything in a no-dig zone or where it will grow too close to wires or become dangerous. If you're unsure at all, always call your power company to do a survey and show you where the underground lines are.
If you have an ugly electric box in the front of your home, around the side of your house, or on the house wall, you can use faux rocks, beautiful flowers, and even a larger shrub to hide it from view. You can use a surrounding wall and blend it into other landscaping ideas from this list, and add in some flowering plants or plant bushes to help hide it.
Once you learn the best way, you can put these DIY projects into action and improve your home's curb appeal. Keep in mind that proper care of the area in and around the utility box is important, but you can blend this into part of your front yard landscaping (or side or back yard) and create a seamless, beautiful look that covers the view of utility boxes from others.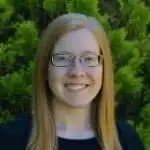 Serena Manickam is a freelance editor and writer and sustainable market gardener in rural Virginia. She holds a BA in environmental science and runs Fairydiddle Farm, a small market garden in which she grows no-spray produce and herbs to sell at a local farmer's market.