Spring may still feel a long way off in mid-March, but it's really just around the corner! And what better way to herald in warmer weather than by planting flowers? On March 12, barely more than a week before the spring equinox, we celebrate the coming of spring with plant a flower day.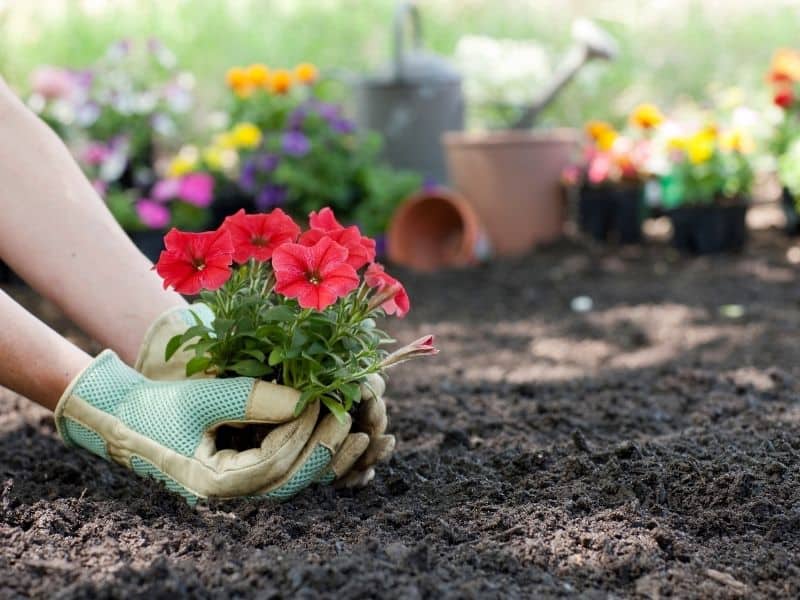 Plant a Flower Day (March 12)
But wait, you say. It's March. It's cold outside, and there's frost on the ground and snow in the forecast – now is a terrible time to plant flowers!
Unless you live in the Deep South, now probably is a terrible time to plant flowers, or much of anything, outside. But after a long winter of muted hues, we need to get some vibrant color back in our lives, and even if the ground remains blanketed in snow, you can get started now!
Ways to celebrate Plant a Flower Day
Plan your flower garden, so you're ready when the weather warms enough for planting.
Buy a flowering houseplant to cheer up your home.
Give a potted flower to a friend or family member.
Plant flowers!
How to plant flowers in March
What you do in March depends largely on where you live; in the southernmost areas, you can likely begin planting flowers directly in the ground. In cooler regions, however, we need to work a little more carefully.
As a vegetable gardener, I start many of my seeds indoors in March, beginning with lettuce and broccoli and moving on to tomatoes and peppers. Spinach and peas will actually go directly in the garden mid-month.
Starting flower seeds works much the same way: lisianthus, geraniums, and violas can be started as early as February or even January, whereas heat-loving flowers like cosmos and zinnias should be started last, in April. Check the instructions printed on the seed packet for each flower you would like to start indoors and plant accordingly. All you need are some seed flats or small containers with drainage holes, a quality seed-starting mix, and a sunny window.
Flowers to start indoors in March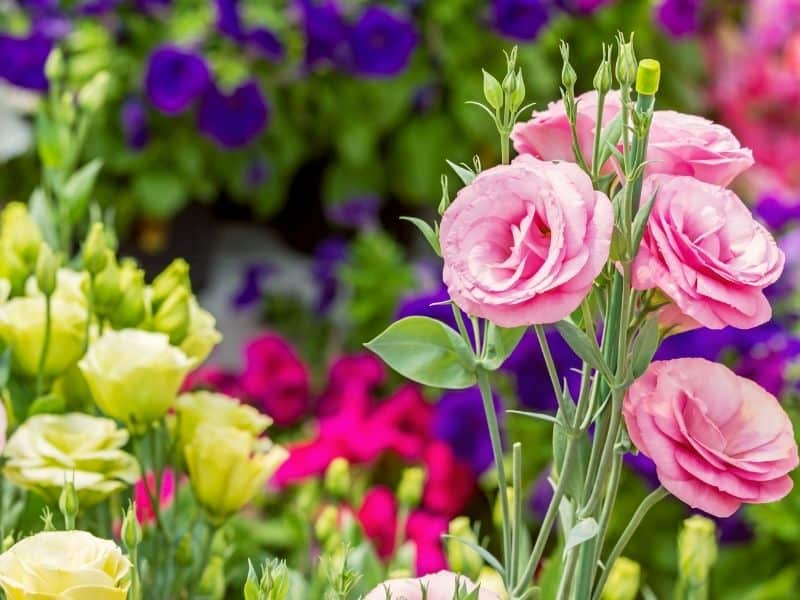 Depending on your growing zone, the following flowers, as well as many others, can be started in March (or even earlier):
lisianthus
geranium
viola/pansy
wax begonia
impatiens
larkspur
lobelia
dahlia
petunia
black-eyed Susan
snapdragon
periwinkle/vinca
bells of Ireland
dianthus
hollyhock
marigold
annual phlox
sweet alyssum
salvia
Other flower-related tasks for Plant a Flower Day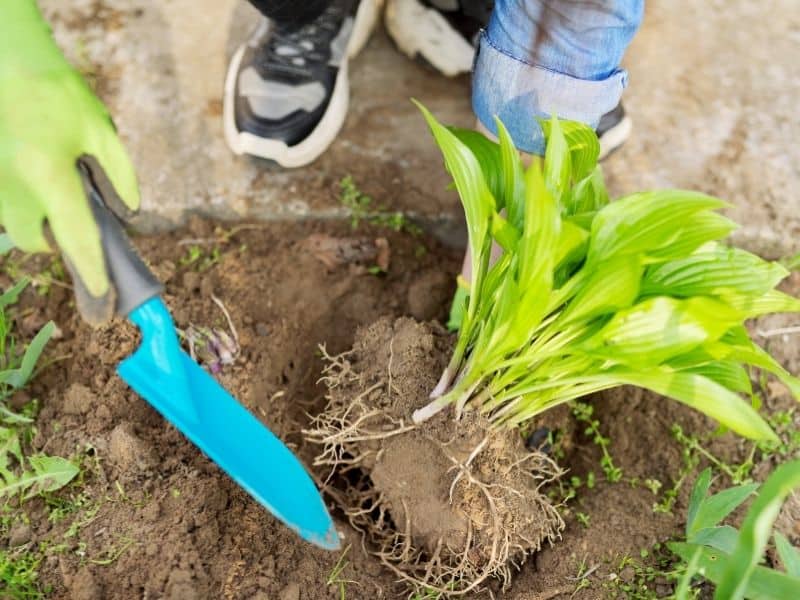 If starting seeds indoors doesn't sound like fun to you, or you're looking for yet more ways to herald in spring, there are plenty of garden tasks to keep you busy this time of year! Following are a few suggestions, but check with your local extension office to confirm which tasks are appropriate for your specific region this month.
Early spring is a good time to divide hostas, daylilies, and mums; just make sure to wait until new growth begins to appear before you dig up the plants. You can move the divisions to a new spot in the garden or pot them up and gift them to a friend.
If you have begonias, geraniums, and/or fuchsias in storage, you may be able to bring them out now to water, cut back, and fertilize. Then they will be ready to move outside when the weather warms up in a month or so.
Although February is the time to prune fruit and ornamental trees, you can do that in March if you haven't yet. This is also the month for pruning flowering shrubs like hydrangea, hibiscus, and buddleia. While you have the pruners out, go ahead and remove any winter-damaged canes from roses too.
Finally, keep an eye out for early bloomers like the crocus (and other spring flowers); mine has already begun poking through the mulch!
So, even if frost still greets you most mornings and snow stubbornly continues to show up in the forecast, you can celebrate the coming of spring with Plant a Flower Day on March 12. Happy planting!