The African violet is an absolutely stunning flowering plant that's best known and loved for its beautiful bunches of violet-colored flowers. These flowers offer a striking contrast against the vibrant green foliage.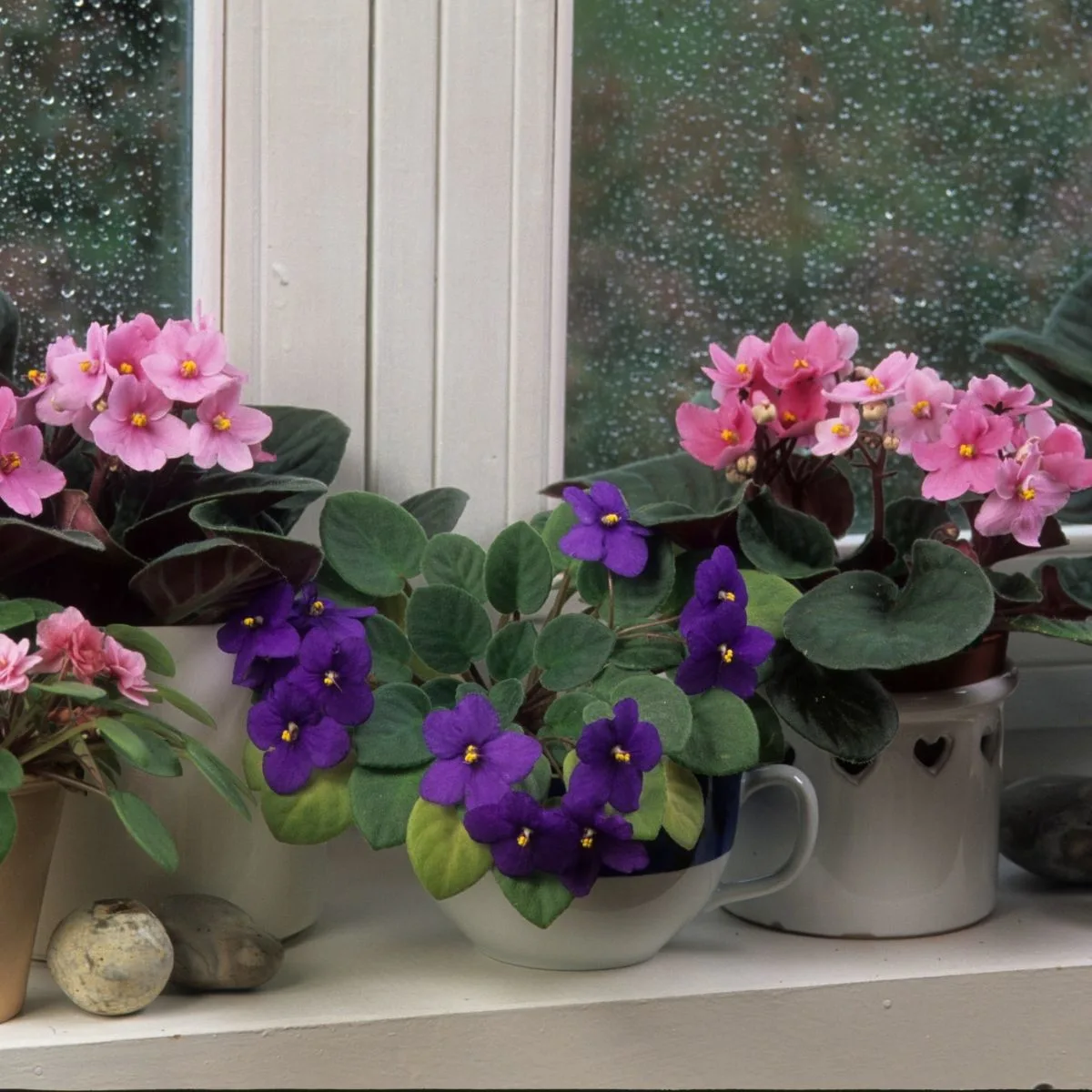 However, it has very precise and specific growing needs that you must fulfill if you truly wish to see your plant burst into these gorgeous colors.
One of the key requirements of African violets is perfectly aerated and moist soil conditions. The soil is like the plant's backbone that helps it grow properly and attain its maximum height.
The best soil for African violets is soil that's well-drained and porous. It should also consist of adequate moisture levels in order to promote maximum plant and root growth.
Our rating:

Quick Info
Among all our favorite soils, The Cat Ladies Organic Soil for Indoor/Outdoor Plants is our top choice, mainly because of the incredible features and benefits offered by this product. The main reason for this is that one of its key ingredients is coconut coir, a by-product of coconuts, which is known for its water retention properties, growing seedlings, and providing the ideal soil conditions for plants.
Another reason why we love it is that it's highly eco-friendly and easy to use, given how the soil comes in individually wrapped disks that prevent the need for using mixing containers and bags.
Although it comes with a heavy price tag for a small size, we still believe it's worth the purchase and provides excellent value for money.
To help you get your hands on the best soil for African violets, here are a few of the best-selling and highest-quality potting soil mixes that will best meet your plant's needs. But before that, take a look at our top pick if you're short on time!
Best Soil For African Violets – Comparison Table
1
Organic Soil for Indoor/Outdoor Plants
2
Espoma Organic African Violet Potting Mix
3
Burpee Natural Organic Premium Growing Mix
4
Espoma AP4 4-Quart Organic Potting Mix
5
FoxFarm Ocean Forest Potting Soil Organic Mix
Best Soil For African Violets – Reviews
Our Top Pick
Our rating:

Organic, sustainable, and expandable are three words that best describe the Cat Ladies Soil for Indoor/Outdoor plants! It is the perfect option for numerous houseplants, succulents, and herbs, but most importantly, it is the ideal soil for African violets!
The most standout feature of this potting mix is its disk-like shape made to resemble a soil pod. Each disk has been individually designed specially so that it perfectly fits a 3" and 4" plant pot.
The most important ingredient used in this soil is 100% organic coconut coir, a natural by-product that is extracted from the husk of the coconut. This ingredient greatly helps increase the life of your African violets, promotes moisture and nutrient retention, and ensures strong root growth.
One thing that you'll ​love about this soil is that each disk is wrapped individually and tightly sealed. This maintains the ultimate freshness of the soil and prevents any moisture from seeping inside.
Maintains neutral pH levels of the soil

Super lightweight and compact soil disks

Contains high-quality natural ingredients

Easy to store

Disks expand into rich, fresh soil
Expensive product compared to others
Our rating:

This soil for African violets and other houseplants is best known for its use of the finest natural ingredients that are combined in a rich blend. This blend helps your African violets grow and perk up to their optimal height.
The main ingredients of this soil are yucca extract, 35-45% Canadian sphagnum, aged humus, peat moss, limestone, forest products, and composted rice hulls.
The main reasons why the Espoma AV4 is the best soil for African violets are that it greatly helps improve moisture retention, promotes aeration, and significantly encourages fast root growth.
This potting mix also ensures a proper supply of air to the soil, which is vital for African violets to grow properly. Since these plants should ideally be repotted annually, it's best to use the soil once a year.
When using this potting mix, make sure to layer the bottom of the container with small stones in order to prevent the moisture from escaping, as well as to get the most of the soil.
Excellent soil for re-potting African violets

Fresh from the inside

Uses perfectly natural ingredients

Void of any chemicals or synthetic plant foods

High-quality soil that doesn't clump
Becomes moldy if not stored properly
Our rating:

If your African violets are growing in a patio container or a raised flowering bed, this potting mix will make the job so much easier and quicker. The Burpee Natural Organic Premium growing mix has been touted as one of the best soils for African violets and other similar houseplants mainly because it tends to release nutrients continuously throughout the entire season!
A notable feature of this growing mix is that it feeds your plants and flowers instantly so that they can attain full growth. One of its key ingredients is coconut coir, also referred to as coconut fiber, which is basically the fibrous material that is found between the outer coat of the coconut and its inner shell. It is a by-product of coconut and is a hundred percent natural, but more than that, coir has exceptional water holding capacity and works as an incredible feed for potted plants.
You'll also love how amazingly soft and lightweight this potting soil mix is. It doesn't clump, is completely bug-free, and will help your African violets spurt into beautiful, vibrant flowers!
Excellent value for money

Does a great job at moisture retention

Provides instant nutrients to plants

Contains natural ingredients
Tends to get infested with gnats
Our rating:

Featuring a rich blend of humus, peat moss, sphagnum, and perlite, the Espoma AP4 4-Quart Organic Potting Mix is yet another great soil for African violets. It's ideal for all indoor and outdoor plants as it helps them grow in the most natural soil conditions.
One of its key elements is myco-tone, an ingredient that provides a major boost to root growth and significantly helps augment water uptake. It not only improves the overall structure of the soil but also increases the growth and survival chances of plants and flowers.
Like other soils for African violets, this one also improves moisture retention, and additionally, it reduces drought stress, which makes your plants highly resistant to naturally occurring droughts.
If you're looking for a nice, non-fertilized soil option for your African violets, this is the perfect option for you. It's super clean, fresh, and features completely natural ingredients. When using this soil mix, make sure to have a drainage hole in the plant container, or your plants will end up being way over-watered!
Lightweight and fresh soil

Doesn't dry out

Drains fairly well

Doesn't get too clumpy

Promotes fast root growth
Our rating:

FoxFarm is one of the first names that come to mind when you think of the best soil for African violets. It produces the finest-quality soil mixes that deliver great consistency and results.
One of its top-rated products is the Ocean Forest Potting Soil Organic Mix that provides the ideal growing environment for African violets and other houseplants to thrive and grow to their fullest potential. This soil is perfect for a majority of indoor and outdoor plants, where it provides them with a constant supply of nutrients throughout the growing period.
This organic soil mix features a variety of amazing ingredients, including fish emulsion, worm castings, composted forest humus, bat guano, and Norwegian kelp meals.
The best thing about this soil for African violets is that it is perfectly pH adjusted, which helps grow vigorous plants by boosting the optimum fertilizer uptake. This ensures that all your plants make the best use of the all-natural and organic ingredients of this soil and achieve great strength and vigor.
Excellent for seedlings

Super easy to use

High-quality potting mix

Uses natural ingredients

No need to use a fertilizer with this soil

Comes with protective gloves
Comes in a flimsy package
Best Soil For African Violets Buyer's Guide
What to look for when buying soil for African violets
Although the above list of products will help you get your hands on the best soil for African violets, you should still know how to choose and buy the right kind of soil to meet your plant's soil needs.
There are some essential factors and features that you must consider during the buying process in order to assess which soil is the best for your plants.
Ingredients
This is obviously the most important factor to bear in mind because you want natural and top-quality ingredients for your plants. The best soil for African violets is soil that consists of some of the following ingredients: coconut coir, perlite, peat moss, and sphagnum peat moss.
Texture
Many potting soil mixes tend to get clumpy and sticky even before you start using them. They eventually become hard and are rendered useless for plants. The best soil for African violets feels fresh, light, airy, and soft. It should also be compact, but not tightly packed.
Properties
Some of the most basic and vital properties to look for in potting soils include moisture retention, root growth, nutrient retention, drainage, etc. Soils that have all these qualities are ideal for growing plants and flowers because they provide the right growing conditions and environment. This ensures that the plants thrive to the fullest.
Final Word
Your beautiful African violets deserve the absolute best, so it's essential that you provide them with the ideal growing conditions. Apart from investing in the best soil for African violets, you should also make sure that you take care of their water, air, and sunlight needs in order to help them grow to their fullest!
Do you have an indoor cat? Find out if African violets are poisonous to cats.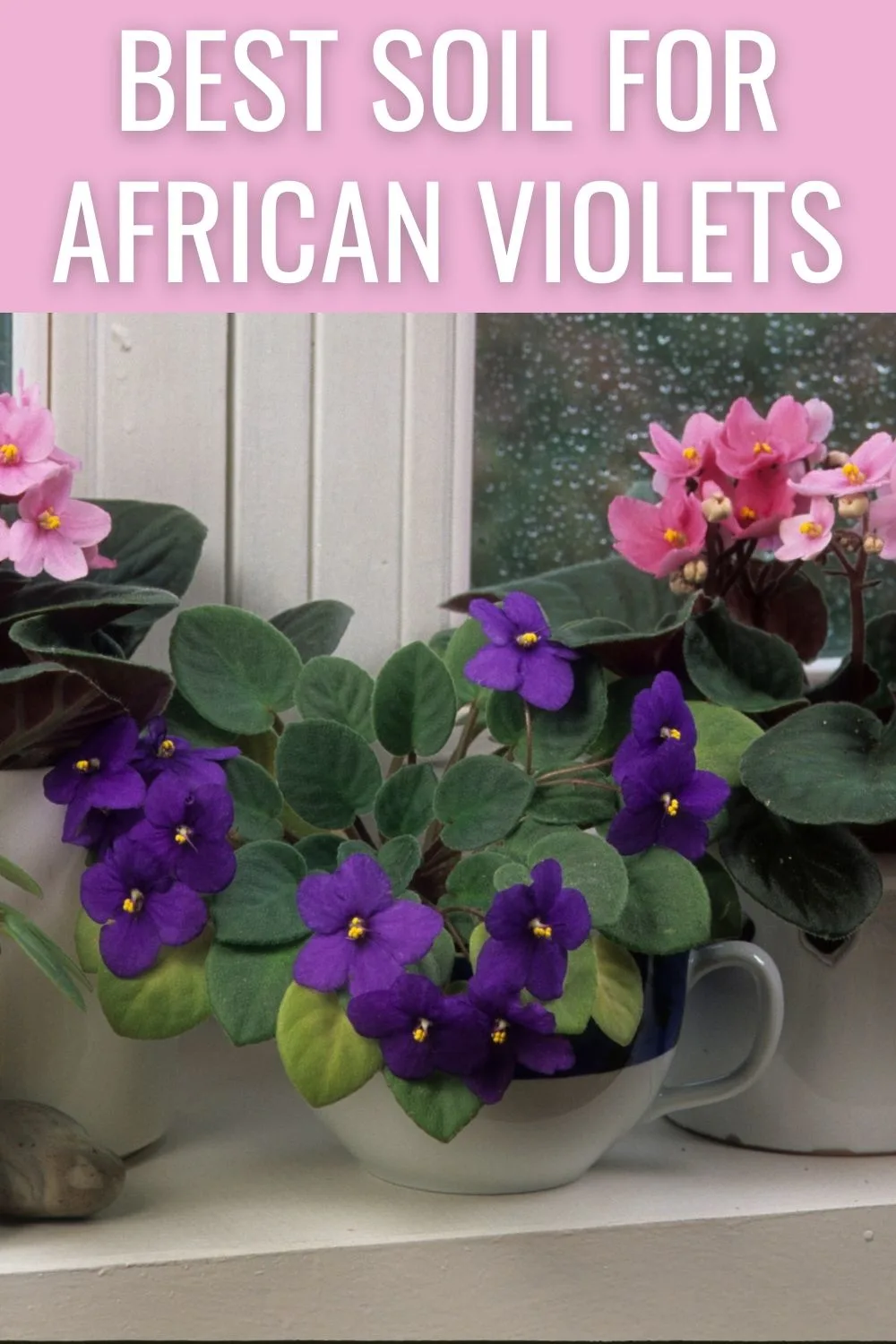 Adriana Copaceanu is a passionate nature lover living in the country on her dream property where she grows vegetables, lavender, and wildflowers that she shares with the wildlife they attract. When she's not in the garden, she loves spending time with her chickens and planning her next nature project.