Vertical gardening adds height and increases the amount of growing space you have to work with, which can be especially helpful in small spaces such as patio gardens or raised bed gardens. Whether you need more room to grow or simply want to add vertical interest to your garden, here are 11 vertical garden ideas for both small and large spaces.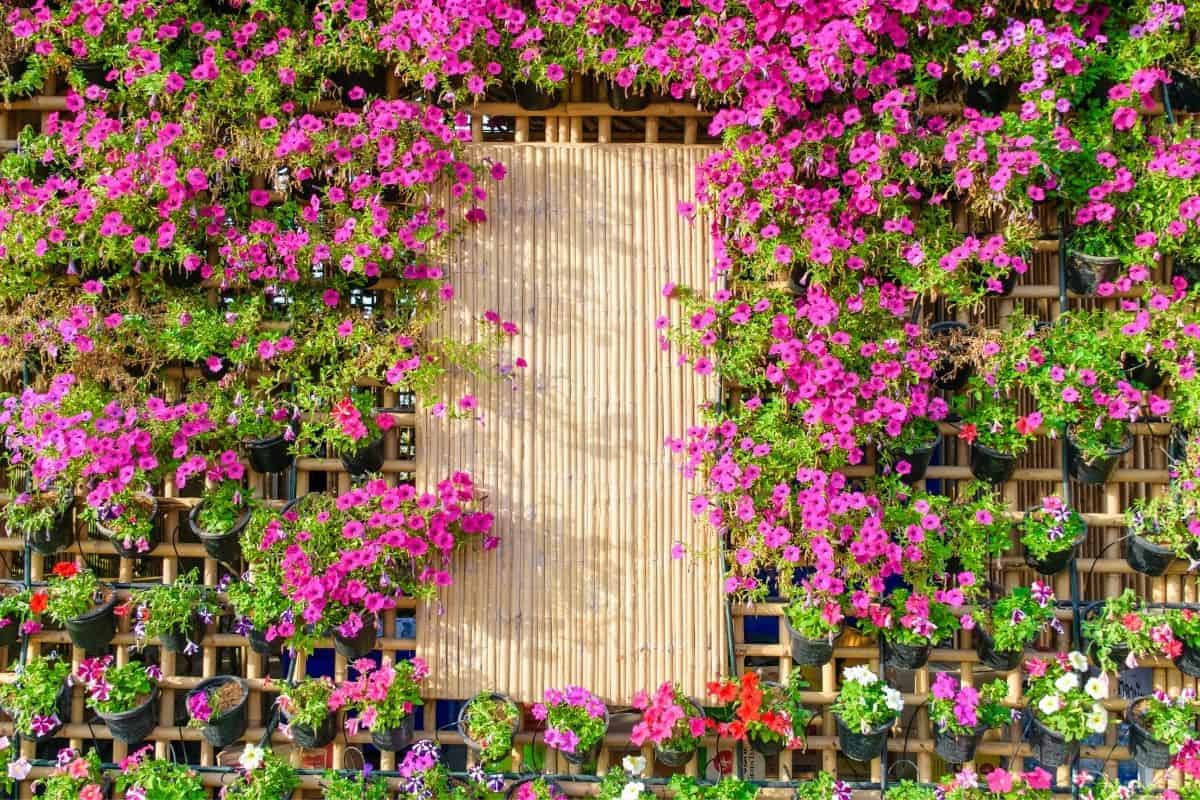 With all of these ideas, make sure your supporting structure is strong enough to stand up under the full weight of damp soil and growing plants. You'll also want to keep your vertical garden to a reasonable height where you can still comfortably maintain it.
And remember to match the size of the plant to the size of the container; tomatoes have extensive root systems, while lettuce fits just about anywhere. Finally, many of these vertical garden structures can be built from scratch or purchased from a local garden center.
Vertical Garden Ideas
1. Rain gutter garden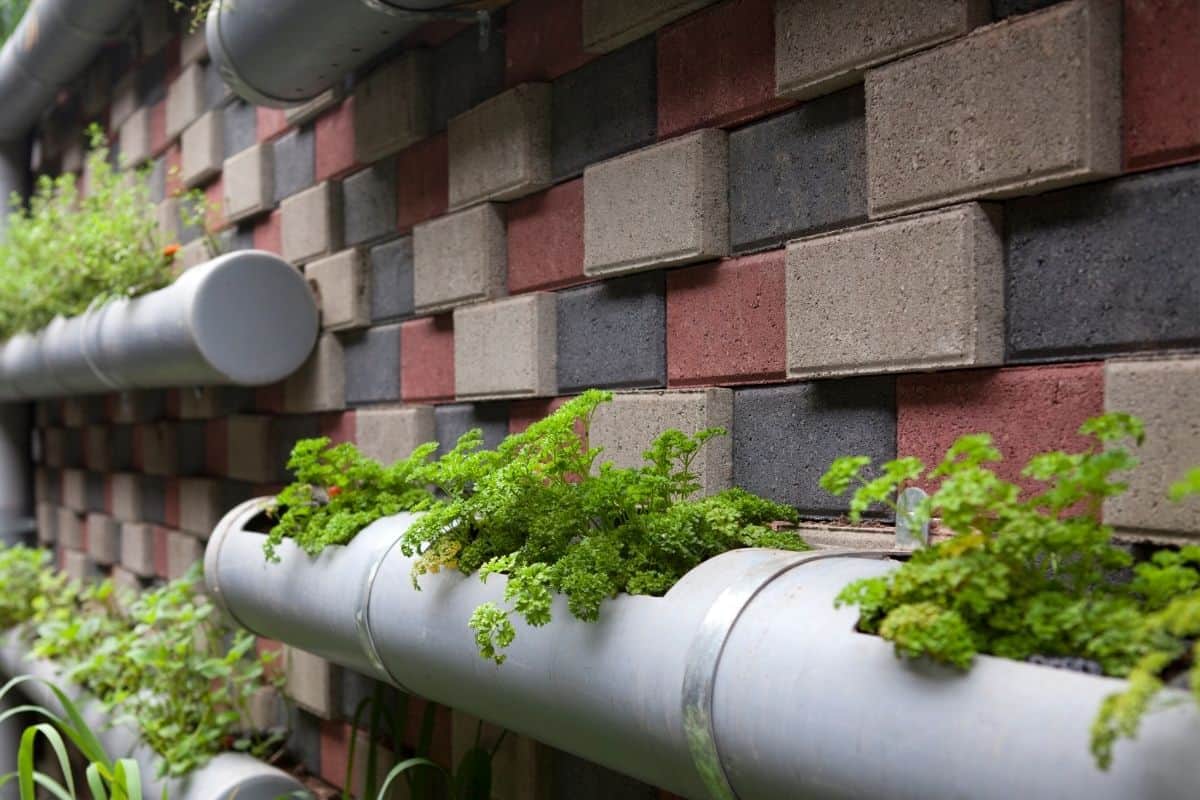 A gutter garden involves attaching sections of gutter to a wall or fence in a ladder-like pattern. Add plenty of drainage holes to avoid waterlogging your plants, and make sure to leave enough space between each gutter that all the plants receive sufficient sunlight and don't become too crowded.
2. Tiered garden
A tiered garden, also called a ladder or stair garden looks much like a set of stairs filled with plants. It can either have built-in troughs for the plants or have flat shelves to set planters on for a bit more flexibility. One downside is that while this system does provide more gardening space, there is a bit of wasted space beneath the structure.
3. Pallet garden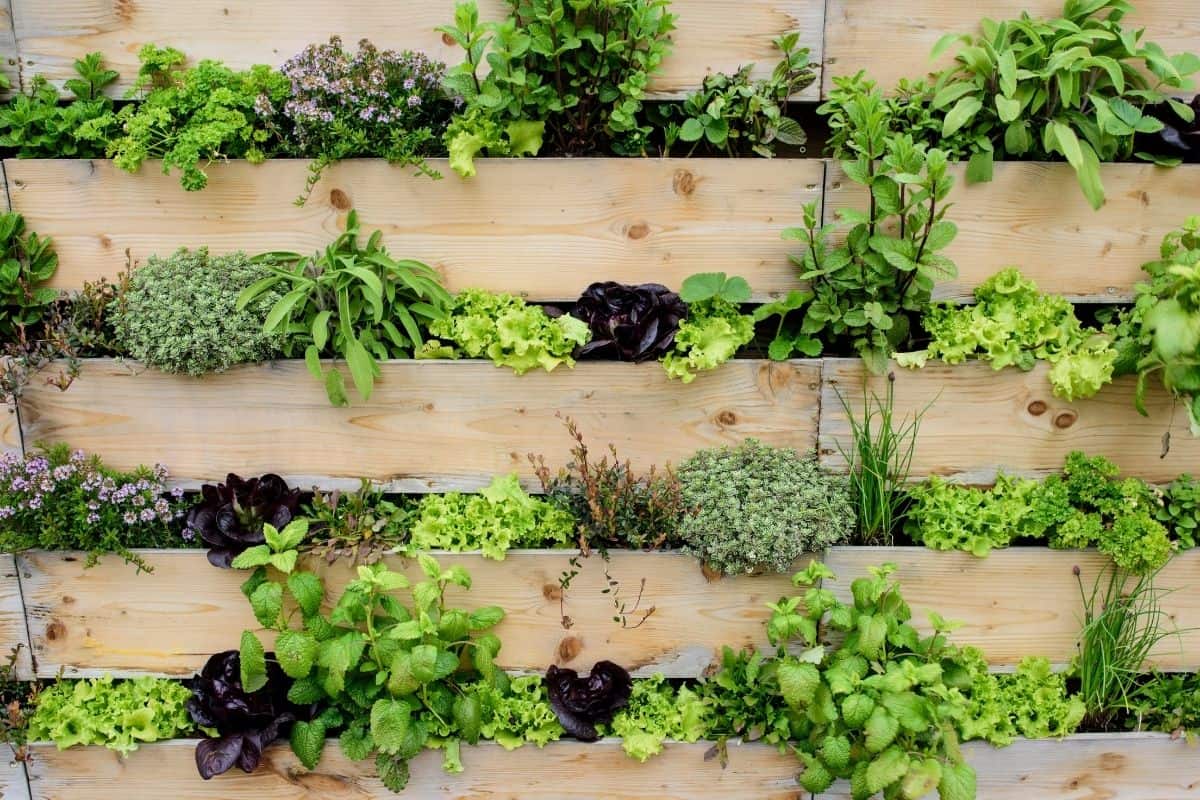 With the many uses people have found for pallets in recent years, it should come as no surprise that pallets also make great vertical gardens. Cover the back, sides, and bottom of a pallet with landscaping fabric, fill it with soil, and add your plants! It can lean against a wall or be hung up off the ground. If you want to start seeds, lay the pallet flat in the sun while the seeds germinate, then set it upright once the plants have become established.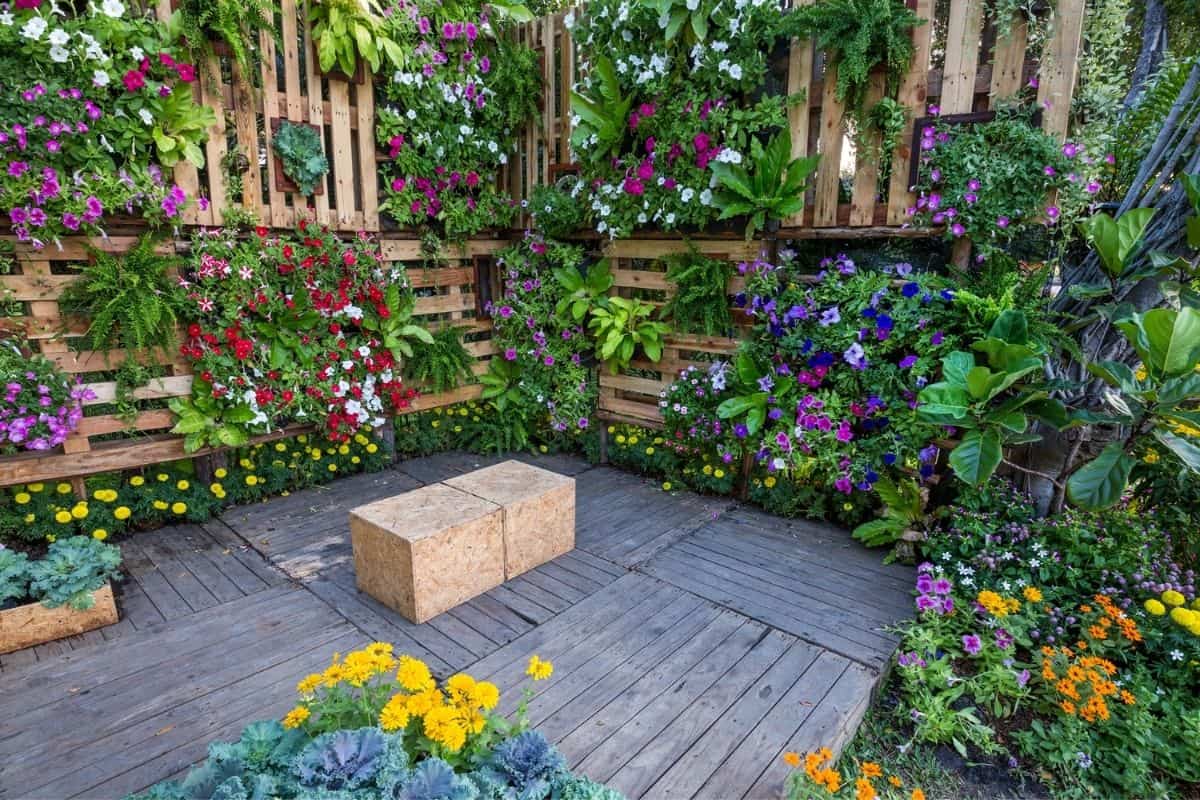 4. Crate garden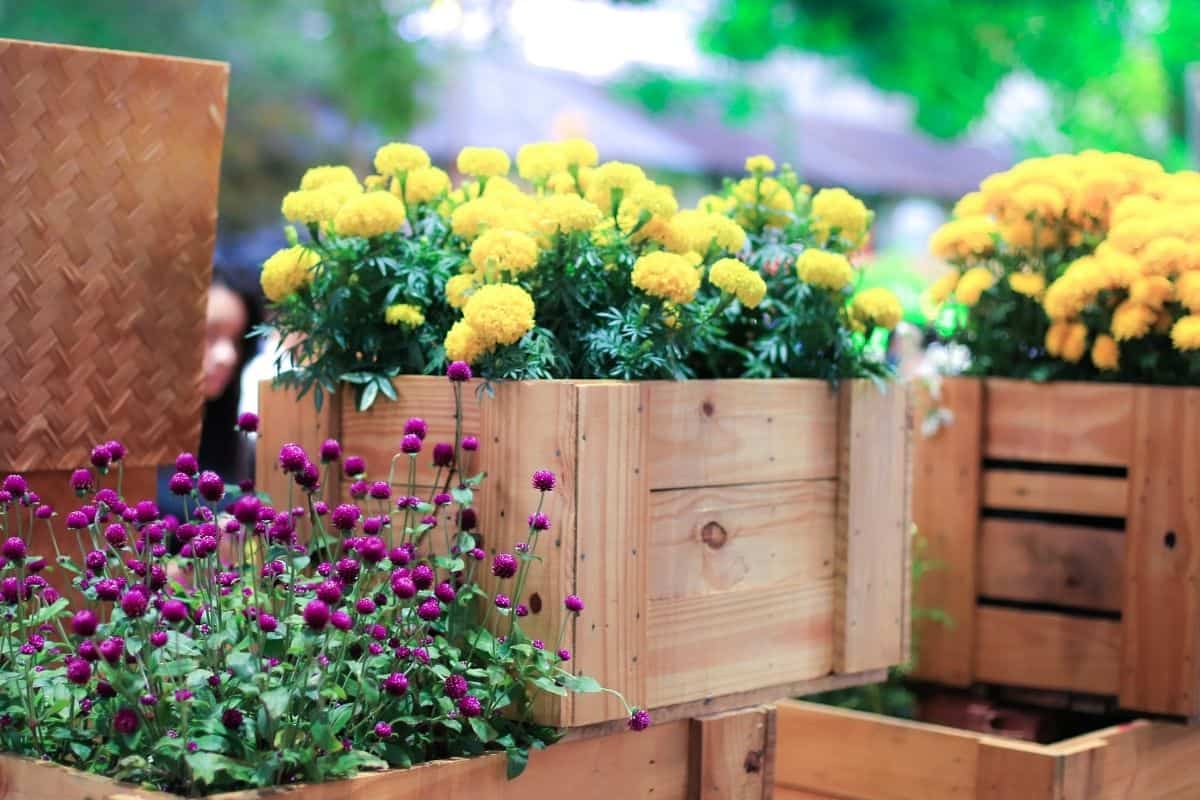 To incorporate some larger containers, stack crates up on "stilts" by attaching roughly 2×2″ boards to the corners. You can simply make miniature raised beds this way, or stack the crates three high.
Paint them in fun, bright colors first, or leave them plain for a more natural look. Line each crate with landscape fabric to hold the soil in. Alternatively, build a vertical garden with a crate-like look using tall 1×8″ boards and narrow wooden slats.
5. Tower garden
Many garden towers are available on the market, including pyramids, rounder shapes, and hydroponic options. Choose one of these for a quick, convenient way to add a vertical garden to your outdoor space, even if all you have is a balcony or front stoop. These are especially good for salad greens, strawberries, herbs, and small annuals like pansies.
For a do-it-yourself option, center a small pot upside-down inside a large pot, then stack another small pot on top of it. Repeat this once more so that you have three tiers. Aim for four to six inches of growing space between each upside-down pot and the pot it sits in.
6. Repurposed garden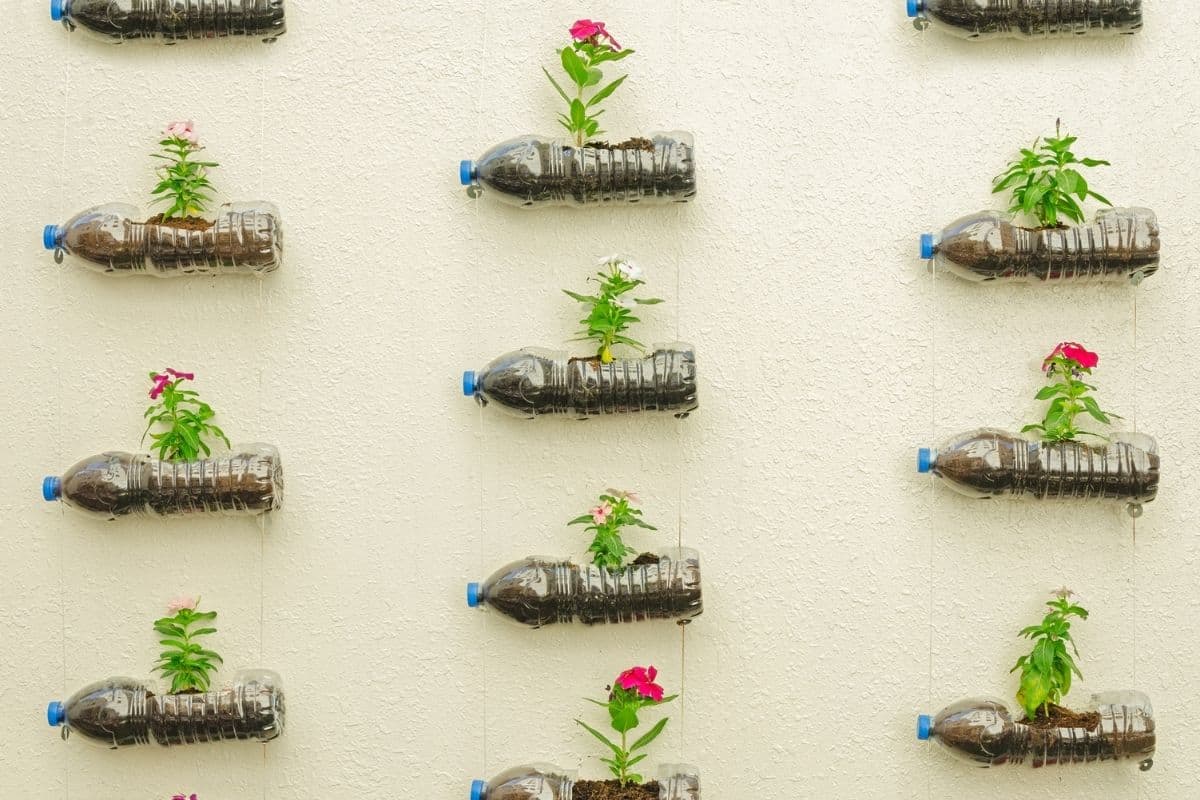 For a low-cost vertical garden, repurpose plastic bottles and jugs into planters. There are many ways to do this, so feel free to get creative! I've often seen jugs and large bottles cut in half, with each half serving as a container for a single plant.
These can then be attached to a wall, a fence, or even a wooden post erected for that purpose. Another creative method is to cut a large hole from the side of a two-liter bottle and hang it sideways with fishing line.
7. Hanging garden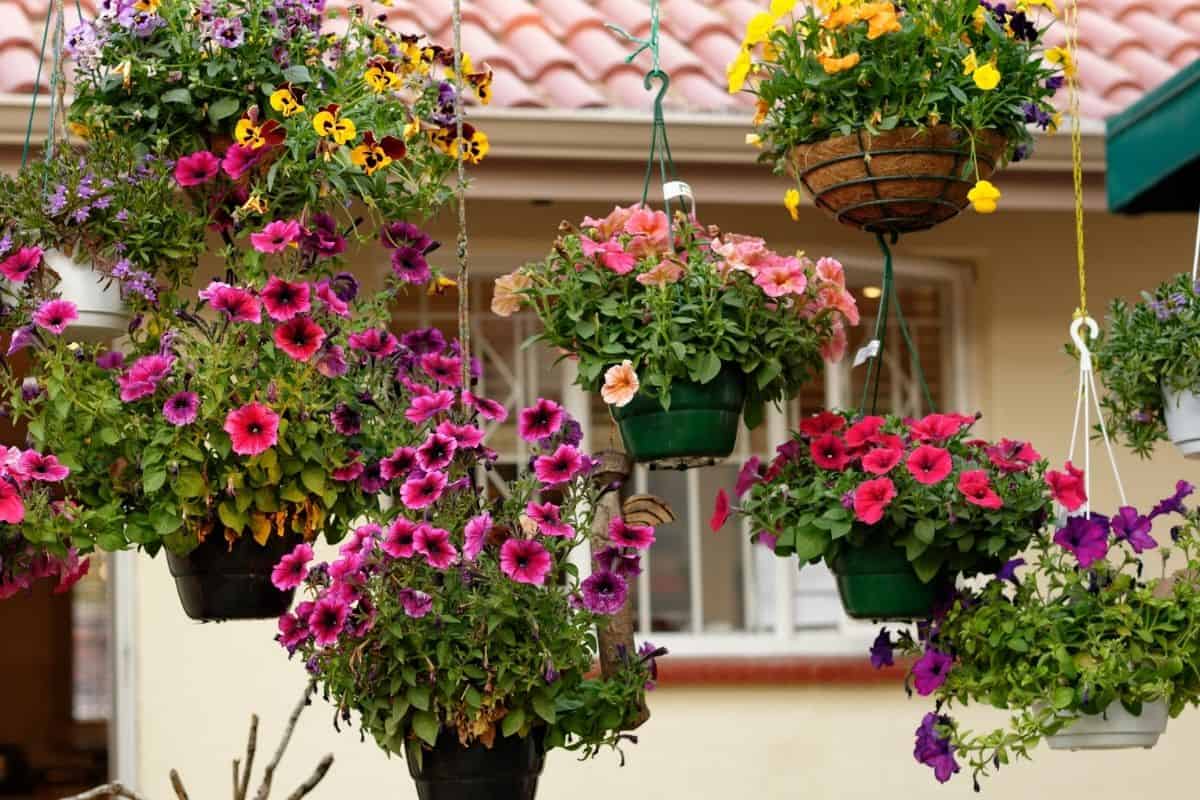 Hanging baskets offer a great way to add vertical growing space, and they come in many shapes and sizes as well as tiered options. One popular method among vegetable gardeners who lack space is to purchase an upside-down hanging planter for tomatoes. You can get creative with hanging gardens, too, by stringing up a gutter garden (see number 1) or plastic bottles (number 6) rather than attaching them to a wall.
8. Trellised garden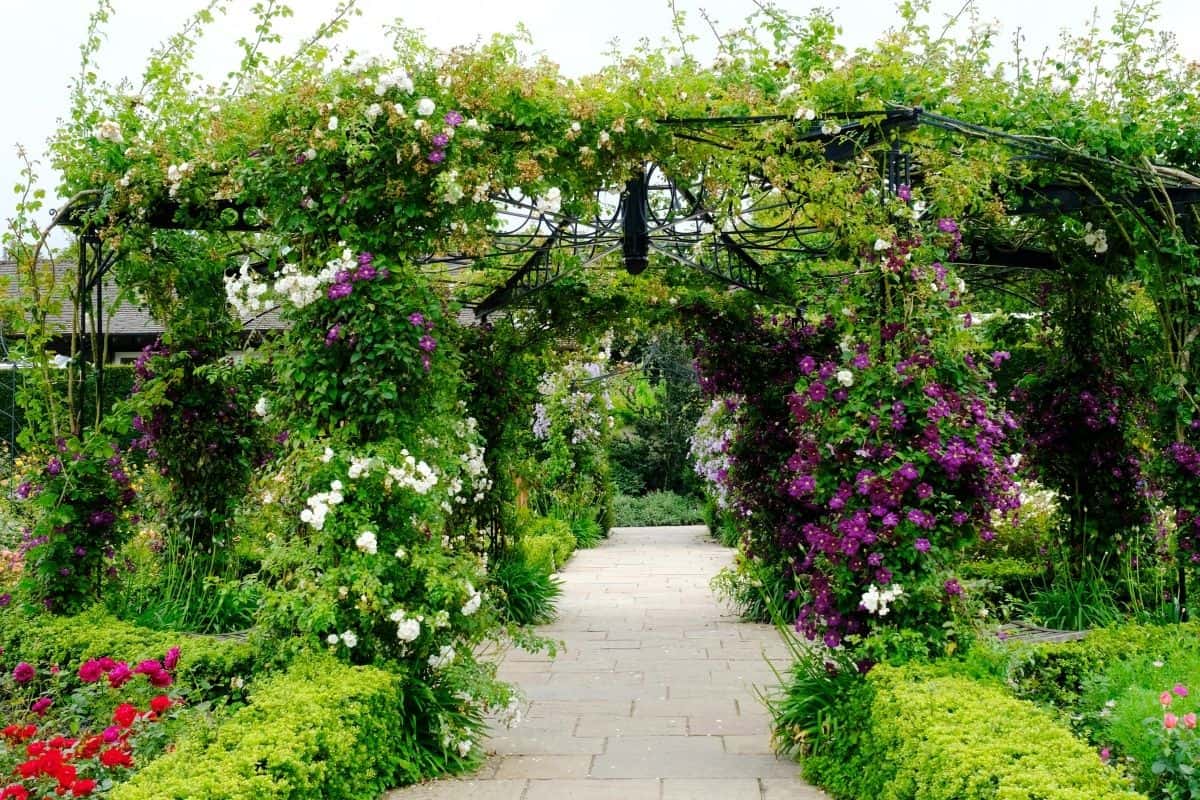 Trellises add vertical space to in-ground gardens and raised beds, giving you room to grow more vegetables or a wider variety of ornamental plants. In addition to the usual peas and cucumbers, things like squash and melons can be trellised as well. A trellis can even be erected against the side of a building or formed into fun shapes for kids to play in, like tunnels or tepees.
9. Living wall garden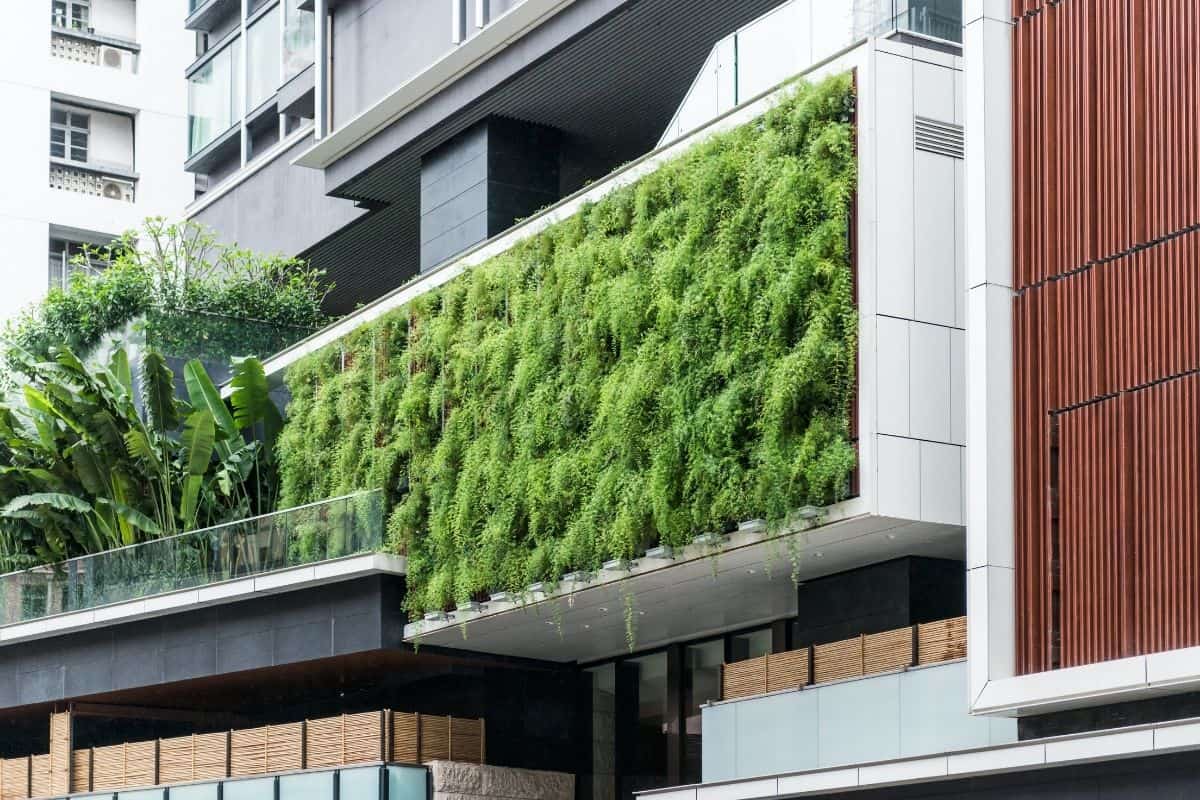 If your outdoor space feels too enclosed or overwhelmed by manmade materials, a living wall can add some refreshing greenery and make the space feel more natural and soothing.
These tightly-planted vertical trays are perfect for livening up courtyards and patios. Many plants can be grown in a living wall, including small vegetables and herbs, though some of the best ornamentals include ferns, sedges, and leafy evergreens.
A built-in drip irrigation system will ensure all of the plants receive adequate water.
10. Pocket garden
Just about anything that holds soil can be used as a planter, including canvas hanging shoe organizers. You can buy pouches specifically made for plants, or simply give new life to the unused thing hanging on the back of your bedroom door.
Hang it instead against a wall or fence outside, with a board at the top and bottom (and maybe the middle) to keep it from laying flat against the wall. Add a narrow planter on the ground beneath it to make use of excess water that drips off the bottom.
11. Freestanding vertical garden
Build or purchase a freestanding vertical garden to add a wall — of plants — where there isn't currently a wall. This serves two purposes: to add privacy and to increase growing space. One great model has a narrow raised bed on the ground, just wide enough to provide stability, with three V-shaped troughs stacked on top and a supporting board attached at either end.
Think you're running out of growing space? Think again! You can still grow upward with these vertical garden ideas. Have fun dreaming up even more ways to expand your garden up the walls and even into space that's only empty air right now.