South Carolina is known for its beautiful shoreline, the many subtropical beaches, and also the marsh-like sea islands. There's the historic coastal town of Charleston, and as you come more inland, there's also a lot of history and culture throughout the towns and cities, big and small.
The Palmetto state is also known for its delicious peaches and its Southern Charm. If you're wanting to plant a new garden or improve your existing landscape, it pays off to do so with plant choices that are native to the area. This South Carolina native plants list will get you started with some ideas for great plants for your landscape. However, there are far more than we can fit into one list, so you don't have to stop here.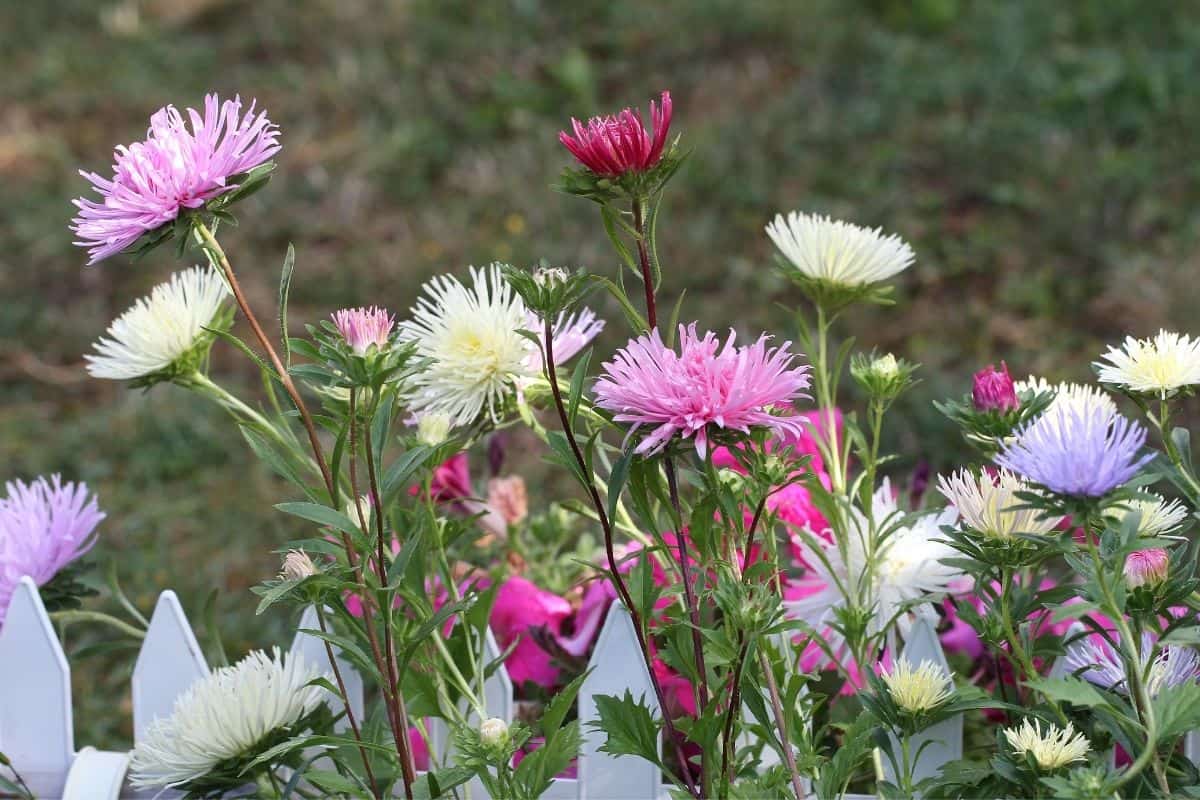 Why Native Plants Are Important
Before we get to our list, why is it important to use native plants? First off, native plants have already adapted to the local climate and soil conditions, so they are easier to care for and require less maintenance and less water or fertilizer.
Native plants are also essential to the local ecosystem because they provide nectar, pollen, and seeds as food for native insects, birds, and butterflies. Many also provide habitats for small mammals. They pollinate other plants and also help digest plant and animal waste.
They're easier for you to grow and maintain because of how they have adapted so well to their natural climate but also because they require less water, little to no pesticides or fertilizers, and they enhance your property with ease. Let's take a look at some plants that are native to this state.
South Carolina Native Plants List
Here are some native plants to South Carolina that you might consider for your home garden or landscape.
1. Fire pink (Silene virginica)
The flowers are regularly visited by hummingbirds and butterflies, and this plant goes by other common names such as scarlet catchfly. It grows from one to two feet high, is weak-stemmed and short-lived, but has an absolutely stunning flower that will add a large pop of color to any garden or landscape.
It likes dry to moist, well-draining soil and part shade. It will attract birds, butterflies, and hummingbirds to your garden.
2. Crested iris (Iris cristata)
The crested iris is a small iris with clusters of narrow, pointed leaves. It can range from 4 to 16 inches in height and has blue-violet flowers with yellow and white centers.
It blooms from March to May and likes part to full shade, moist, acidic soil, and medium water usage. The popular blue to white spring flowers will attract hummingbirds and bees to your garden.
3. Foamflower (Tiarella cordifolia)
Foamflower is sometimes called heartleaf foamflower (due to the shape of its leaves).
The small, star-shaped flowers grow at the tops of 6-to-12-inch stalks and rise above the green, lobed, heart-shaped leaves. The foamflower likes acidic, moist, well-drained soil and shade. It's low maintenance and easy to care for.
4. Wild columbine (Aquilegia canadensis)
Wild columbine is a common native plant in many areas, South Carolina included, and it is a very beautiful, unique flower that's also pretty easy to care for.
It's part of the buttercup family and grows about two feet tall, with the showy flowers drooping down from the tops of the stems. They are red, pink, and yellow in color and bloom from February to July.
The wild columbine likes dry to moist soil and is drought tolerant. It does best in part to full shade and too much sun can burn it.
5. Wild geranium (Geranium maculatum)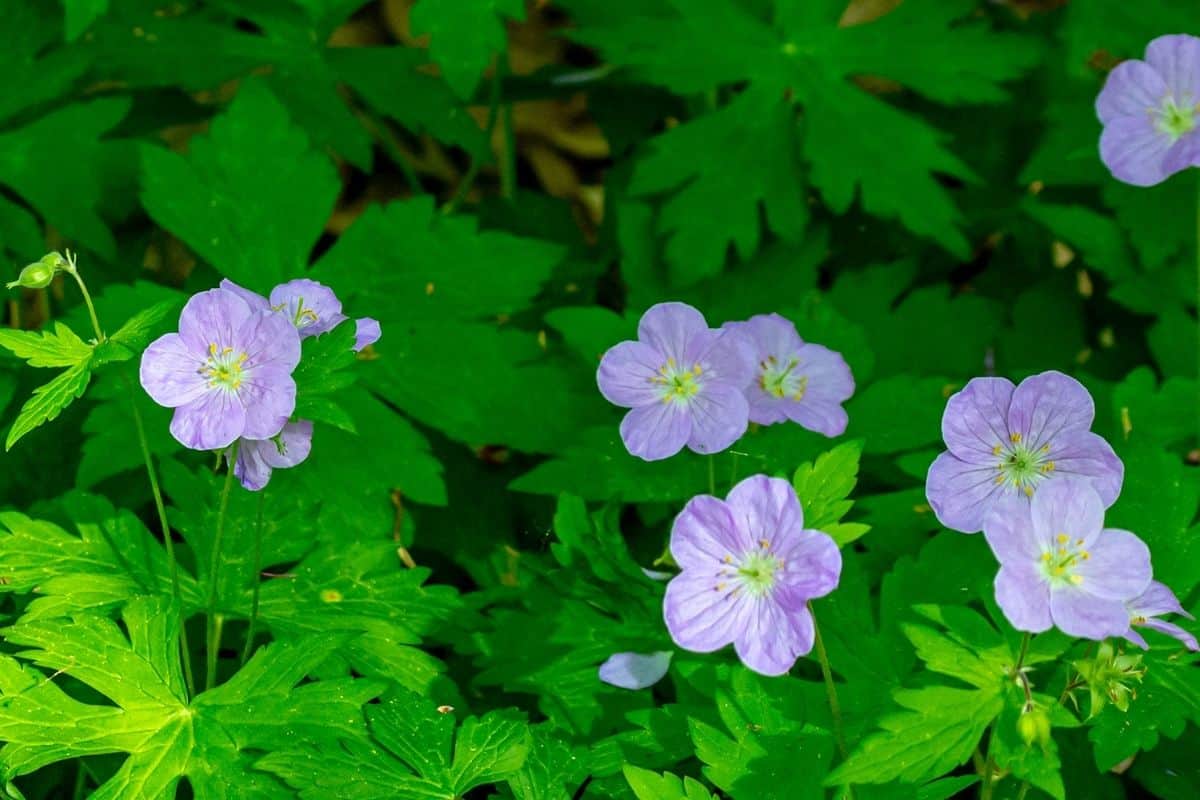 Wild geranium is also called spotted geranium and cranesbill. It has showy pink to purple flowers with five petals that grow at the top of the leafy stems that can be about 1-3 feet tall.
It blooms from March to July and will bloom multiple flowers at the tops of the stems. It likes moist, acidic, rich soil and part to full shade. They do well in a variety of conditions and are pretty low maintenance once established in your garden.
6. Aster (aster spp.)
There are many different varieties of aster that are native to the state. They produce large clusters of flowers that can be white, purple, pink, red, lavender, or different shades of these colors. They are usually two to five feet tall and spaced about 15 inches apart.
Many varieties of aster are native to South Carolina and they are very low maintenance plants that bloom beautiful flowers from spring to late summer and sometimes even later into the fall months.
7. Wild indigo (Baptisia spp.)
Wild indigo will look great in your garden and is easy to take care of and likes full sun and moderate watering. It will grow blue or purple-colored flowers on spikes at the tops of slender stems. When in bloom, it has very showy flowers and all year long it has attractive foliage.
This is a no-maintenance, easy-to-care-for native that will look great in your garden or landscape.
8. Beebalm (Monarda didyma)
Beebalm is another option you might consider for a South Carolina native garden. This member of the mint family is sometimes called red bergamot, Oswego tea, or scarlet beebalm (for its bright red color).
The red tubular flowers grow on the end of the three-foot stems and blooms from May through October. It's a favorite of hummingbirds and likes acidic, moist to wet soil and full sun to part shade. It will also attract butterflies and bees to your garden.
9. Bluestar (Amsonia spp.)
Next up on our list is bluestar. Named for the white to blue star-shaped flowers that form in clumps at the end of the stems in summer, this slow-growing perennial is a great addition to your South Carolina native garden. It does well in borders and it's low maintenance.
The blue star plant grows about 2-4 feet tall and can branch out and have a bushy appearance. It prefers full sun to light shade and moist soil. Bluestar is tolerant of different soil types.
10. Black eyed Susan (Rudbeckia fulgida)
Black eyed Susan is a sunflower relative that looks stunning in a garden or landscape and is very easy to care for. As a native plant, it's also going to bring many benefits to the ecosystem. It's low maintenance and resilient and does great in full sun to partial sun.
The showy flowers look like small sunflowers and also make great flowers for cut arrangements. It's very disease-resistant and drought resistant. It will attract butterflies to your garden and also bees. Provides great color in the late summer.
11. Butterfly weed (Asclepias tuberosa)
Butterfly weed is another excellent choice. As the name suggests, butterflies love it. So not only is it good for the local environment, but it will also attract beautiful butterflies to your garden or lawn.
It's a bushy perennial that grows from 1 ½ to 2 feet tall and blooms large, flat-topped clusters of orange flowers at the tops. Sometimes it is called chigger flower, orange milkweed, or pleurisy root. It blooms from May to September and likes dry to moist soil and full sun.
It doesn't require a lot of water and is drought tolerant. Butterflyweed does best in well-drained sandy soil.
12. Carolina phlox (Phlox Carolina)
Carolina phlox is a beautiful pink to purple flower that grows on an erect stem of about 24-3- inches tall. It's sometimes also called summer phlox or thick leaf phlox.
The blooms of white, pink, or purple flowers appear mostly during the hottest part of the summer but can sometimes continue after frost. Expect to see them from May to October.
Carolina phlox likes moist, wet, acidic soil, and full sun to part shade. It makes an excellent garden plant and will attract butterflies and hummingbirds to your garden.
13. Prairie blazing star (Liatris spp.)
Prairie blazing star is part of the aster family and is known by many names such as prairie gayfeather, prairie liatris, hairy button-snakeroot, cat-tail blazing star, and Kansas blazing star. It grows 2-5 feet tall and has a flower spike on the top half of the stems.
Pink and purple flowers bloom from this spike from August to December. It likes dry to moist, acidic soil and direct sun.
This is a great plant to encourage butterflies to visit your garden.
14. Beardtongue (Penstemon spp.)
Another great choice for your native garden is beardtongue. It is known by many common names like prairie penstemon, prairie beardtongue, foxglove penstemon, false foxglove, cobaea penstemon, and wild foxglove.
When blooming, it has large, tubular flowers at the top half of the stems. The white and pink flowers bloom from April to May. It likes full sun to part shade and acidic, dry soil. This showy flower will attract a lot of butterflies and hummingbirds to your garden.
15. Seashore mallow (Kosteletzkya virginica)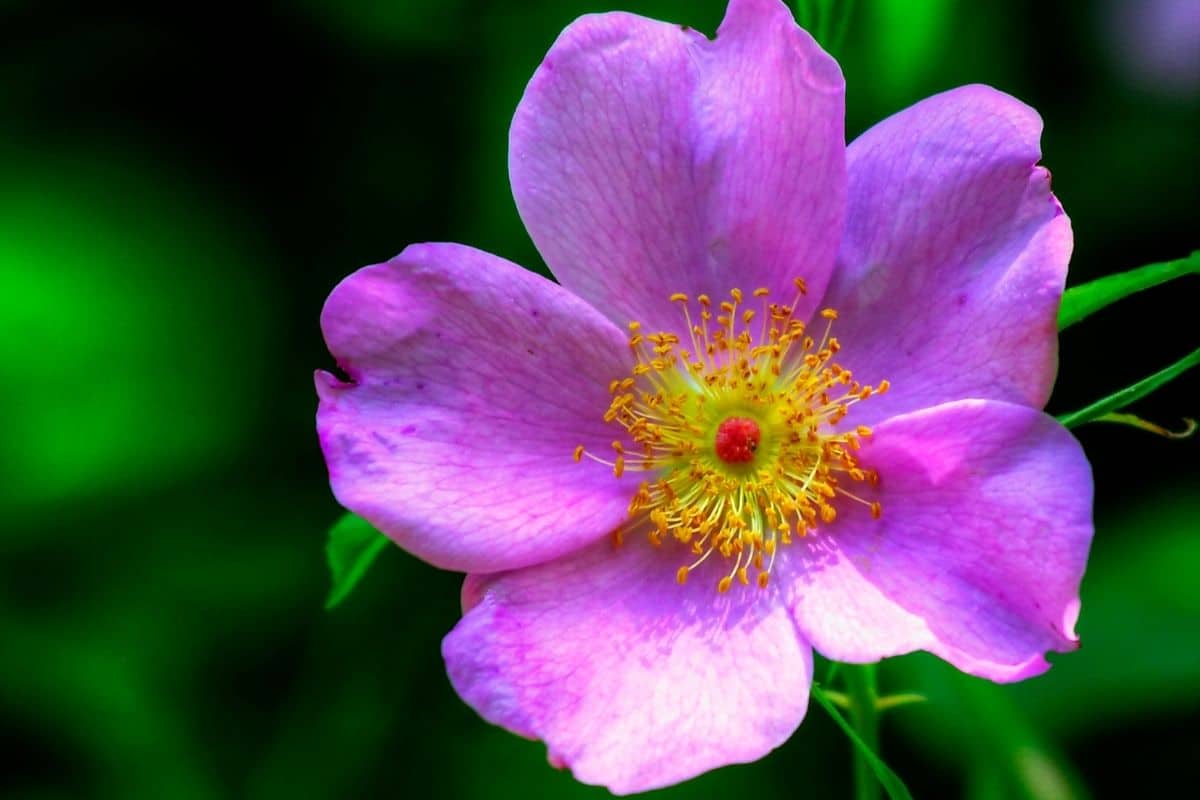 Seashore mallow is part of the mallow family and is known by several common names such as Virginia saltmarsh mallow, Virginia fen-rose, and saltmarsh mallow. It grows from 3-5 feet tall and can spread up to 4 feet wide. The white and pink flowers bloom from June to October and the flowers close at night. They are very heat-tolerant and like alkaline, moist soil and full sun. It attracts butterflies and hummingbirds to your garden.
Of course, this is not an exhaustive list. There are thousands more native species of plants in South Carolina for you to research and choose from. But we hope that this list has shown you some of the beauty this great state has to offer and will help you make some choices for your own garden.
Now let's take a look at some common questions people have about native plants in this state.
South Carolina native plants list FAQ
Here are some common questions about native plants in South Carolina.
What is the state flower of South Carolina?
The state flower of South Carolina is the goldenrod (Yellow jessamine). It was designated as the official state wildflower in 2003.
What are some native trees in South Carolina?
South Carolina has many native trees to include bald cypress, eastern hemlock, loblolly pine, pond pine, longleaf pine, shortleaf pine, slash pine, southern magnolia, willow oak, sweet bay, live oak, American beech, American holly, black cherry, red mulberry and more. If you already have native trees as part of your landscape, do your best to preserve them.
Where can I buy native plants for my garden?
There are many great places to buy native plants for your garden. You can start your research with the South Carolina Native Plant Society which has a nursery, as well as lots of great resources. In addition, there are many great farms, native nurseries, garden centers, and tree farms that specialize in native species all over the state.
How do I choose the right native plants for my landscape?
When choosing plants for your native landscape, it helps to have an audit done on the property first. This can help you identify the plant life you have there already, as well as the current soil conditions, the climate, and the lighting. It will also help identify any invasive species you may have on your property so that you can safely remove them before planting your native plants.
What are some shrubs native to South Carolina?
There are many native shrubs in South Carolina. Some examples include wild rhododendron, inkberry holly, Florida anise, bottlebrush buckeye, piedmont azaleas, Oconee azalea, silky camellia, coastal leucothoe, needle palm, Spanish bayonet, sweet pepperbush, Virginia sweetspire, and wild hydrangeas.