Based out of Indianapolis, Radius Garden designs lightweight yet durable garden tools that are comfortable and easy to use. On their website, they ask, "Why not make better garden tools that won't hurt you?" In fact, Radius Garden makes a line of ergonomic hand tools perfect for gardeners with arthritis.
Some of the most popular Radius Garden tools include their Root Slayer family of tools. Made with lightweight yet strong carbon steel, each Root Slayer tool has serrated edges and a notched tip for slicing through roots.
The people at Radius Garden are so confident in the durability of their products that all of their digging tools come with a lifetime warranty. These tools are built to last!
Radius Garden Tools
Radius Garden weeder
The stand-up Radius PRO Weeder has a unique Y-shaped head designed for prying out deeply rooted weeds with minimal effort. It's perfect for burdock, bull thistles, and even unwanted tree and shrub seedlings.
With its narrow head, this tool can also be used to dig holes for bulbs. This industrial-strength weeder is made with a stainless steel blade and carbon steel shaft, and while it's based on one of the earliest Radius Garden designs, it remains one of their best tools.
Radius Garden hand tools
Radius Garden 10202 Ergonomic Aluminum Hand Weeder, Green
Radius Garden 16011 Root Slayer, Trowel, Red
Radius Garden 100 Ergonomic Aluminum Hand Trowel, Original Green
Radius Garden offers three lines of hand tools:
ergonomic
DIG
Root Slayer
With a curved handle and thoughtful design, each of the ergonomic tools minimizes hand and wrist stress while increasing comfort and power.
Ergonomic trowel — A quality trowel is a must for all gardeners, and this one offers excellent leverage with minimal strain.
Ergonomic weeder — Designed to never bend or break while digging out stubborn weeds, this hand weeder will help remove entire dandelion taproots.
Ergonomic cultivator — Like an extension of your arm, this cultivator has sturdy metal fingers that scratch up weed seedlings and pull up roots.
Ergonomic transplanter — This versatile tool has depth markings to aid in transplanting seedlings but can also be used as a trowel or weeder.
Ergonomic scooper — Use this giant trowel to mix and scoop soil in the potting shed; it even has serrated edges for cutting open soil bags.
For those who prefer more traditional handles, Radius Garden also offers a line of hand tools with a simpler, streamlined grip. The DIG: Lifetime Hand Tools have a comfortable, thermoplastic handle designed to conform to your hand.
DIG trowel — This classic hand tool is lightweight yet strong, and the blade comes to a modified point to make digging easier.
DIG multi-purpose tool — This trowel/transplanter/soil knife/weeder may not solve all your gardening problems, but it'll come pretty close.
DIG cultivator — With three-pointed, metal fingers, this cultivator scrapes up weed seedlings, pulls out roots, and breaks up dirt clods.
DIG scooper — Like a giant trowel, this tool is pretty self-explanatory but no less handy: use it to mix and scoop soil in the potting shed.
While Radius Garden designs all of their tools to be durable, the Root Slayer line takes this a step further with sharp and strong high-carbon steel blades. The Root Slayer hand tools also feature a flared handle for extra comfort and optional holsters.
Root Slayer trowel — Designed to dig through roots and difficult soil, this trowel has a notched tip, serrated edges, and even a twine cutter/bottle opener.
Root Slayer soil knife — This all-purpose tool has saw-like teeth on one side, a straight blade on the other side, and a twine cutter/bottle opener.
Radius Garden shovel
Another garden shed essential is the shovel. Radius Garden's PRO stainless shovel has a larger-than-average blade with a slightly cupped shape that works well in all conditions, especially sandy soils.
The rounded head has a pointed tip and an extra-wide raised forward kick for better balance and ease of use. Made with a hardened stainless steel blade and a carbon steel shaft, it won't bend or break any time soon.
Radius Garden edger
The Radius Garden Root Slayer edger offers a happy medium between flimsy hand edgers and noisy power edgers.
This high-quality update of an old-fashioned tool is designed to create a nice, clean appearance along the edges of garden beds, paths, and driveways with just a little bit of elbow grease. The notched tip and serrated edges slice right through the roots to make the job easier.
Radius Garden trowel
The tool that started it all: Radius Garden was actually founded based on this cleverly designed ergonomic trowel. It has received a remarkable amount of positive press and many positive individual reviews.
Radius Garden gave this classic hand tool an upgrade with a curved Natural Radius Grip to minimize hand and wrist strain and improve leverage, making it perfect for gardeners who have arthritis.
Radius Garden fork
A good digging fork is useful for many tasks, including turning garden soil in the spring, digging bulbs or root vegetables, turning compost, aerating soil, and pitching waste. Radius Garden's PRO digging fork combines a classic, stainless steel head design with their patented Natural Radius Grip for a reliable tool that's comfortable to use.
Radius Garden dragonfly nozzle
The Radius Garden dragonfly nozzle is almost too good to be true. It has an ergonomic grip and a simple thumb control that enables you to water without squeezing a lever. Plus, with the integrated feet pulled out, it converts to a sprinkler! This hose nozzle has a 180-degree swivel head and five patterns for hand watering plus two for sprinkler use.
Radius Garden tool sets
Garden tool sets make great gifts for gardeners … or yourself! Radius Garden bundles many of their tools into matching sets, such as those listed below:
DIG 3-piece garden tool set — trowel, multi-purpose tool, cultivator
DIG 4-piece garden tool set — trowel, multi-purpose tool, cultivator, scooper
Root Slayer hand tool set — trowel and soil knife
Root Slayer pair — shovel and nomad
Root Slayer trio — shovel, nomad, edger
Root Slayer serious weeding set — nomad and soil knife
Root Slayer super gardening set — shovel, nomad, trowel, soil knife
Grandma Mooar's garden tool set — Pro-Lite transplanter, digging fork, and edger, plus four ergonomic hand tools
Pro cutting set — PRO lopper, detail lopper, PRO pruner
Other Radius Garden products
As you can see, Radius Garden makes a wide variety of garden tools. Their Pro-Lite carbon steel tools feature the same blade designs as the PRO series but with longer, fiberglass shafts for a lighter weight.
Both series include a floral shovel, which has a smaller head, making it easier for petite individuals and those with a lower lifting capacity to use. They also offer a bulb auger, spade, and transplanter.
The mini garden tools are designed for raised bed gardening, older individuals with limited upper body strength, and children. This series includes a mini-digger (shovel), mini-ground hog (rake), and a mini garden hoe.
With more than 18 tools, the Root Slayer family is too large to list here! In addition to the hand tools and edger detailed above, this series includes various shovels and weeders designed to cut through roots and difficult soil.
Finally, Radius Garden offers a line of cutting tools, from floral shears to PRO loppers. As with all of their other tools, these pruners have ergonomic grips and high quality, durable designs.
Many of the Radius Garden tools sound too good to be true, with their lightweight, durable, ergonomic designs and lifetime guarantee. And although these tools cost a pretty penny, reviewers assure us that they're well worth the investment.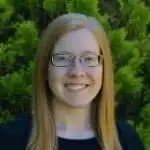 Serena Manickam is a freelance editor and writer and sustainable market gardener in rural Virginia. She holds a BA in environmental science and runs Fairydiddle Farm, a small market garden in which she grows no-spray produce and herbs to sell at a local farmer's market.