With the cool air of autumn also comes the need to update thew flowers in your gardens. For striking fall color, replace summer annuals with cold-loving flowers and foliage. Gardeners have a wide variety of choices for their container gardens or landscape beds. Here are the best plants for fall gardens.
Best Plants For Fall Gardens
Go for color, go for impact, says Chris Beytes, publisher and editor of GrowerTalks magazine, the country's leading horticulture publication.
Beytes, a former greenhouse grower and longtime horticultural journalist encourages gardeners to choose plants with color that lasts. A few of his favorites, to use alone or in combination:
garden mums (see how to prune mums)
ornamental kale
pansies and violas
ornamental peppers
ornamental grasses
1. Garden mums
Here's one of my favorite mums on my front porch intertwined with a black-eyed Susan vine flower.
"They're cliche, but a big full garden mum offers great bang for the buck," he says. Try an oversize 1/2 bushel basket or 12-inch container, and look for plants with tight buds that will soon open into a burst of harvest color.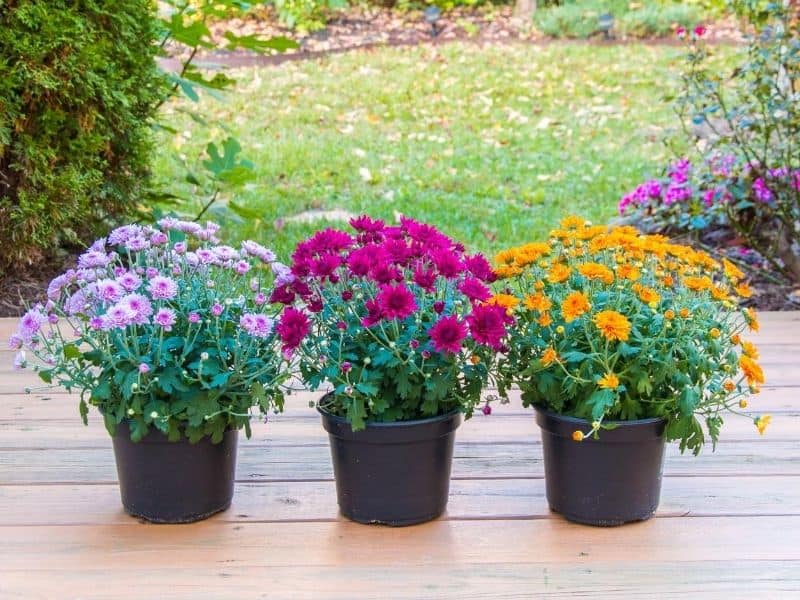 Group with pumpkins, gourds, and other accents for a warm effect.
2. Ornamental kale
Some may call them cabbage, but in reality, they're all kale. And they offer a bounty of leaf shapes and colors. From forest or lime green to purple or burgundy pink, kale offers texture and color that can't be beaten. And best of all, says Beytes, "These last well into frosty weather and only get more colorful with the cold."
3. Pansies and violas
Happy face pansies and their littler viola cousins have been gracing southern gardens for generations but are woefully underutilized north of the Mason-Dixon line.
In warm climates, their color will shine throughout winter; farther north, they also have great possibilities. "If heavily mulched, they'll survive to bloom again next spring," Beytes says. And their fantastic color range (orange, yellow, red, purple, burgundy, white and more) makes them perfect for any decor.
4. Ornamental peppers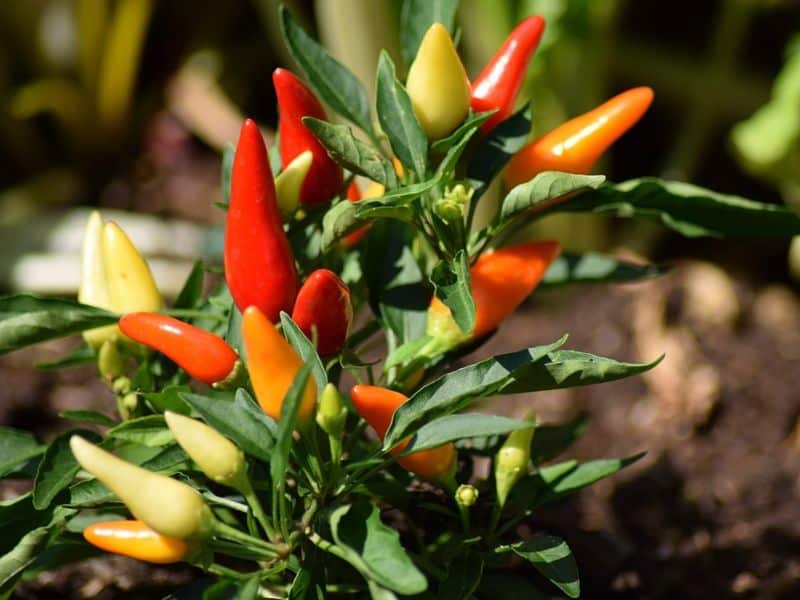 Fun and funky, ornamental peppers lend a kicky punch to any fall landscape choice. "Unusual, but they provide great red, orange and purple fruit colors for fall containers," he says.
Plant large amounts together for a mass of color. Mix colors in large and small pots for front porch flair, or blend with mums or other fall favorites for even more harvest interest.
5. Ornamental grasses
Texture is king in today's garden, and grasses have jumped to the forefront. Even better, they aren't just summer players anymore. Their height and range of foliage colors, flowers, fringe, and more ups the interest as summers' colors fade.
"A favorite is purple fountain grass, but there are many annual and perennial grasses with pretty brown or purple foliage," Beytes says.
Whatever gardeners' pleasure, fall offers a wealth of possibilities for any climate.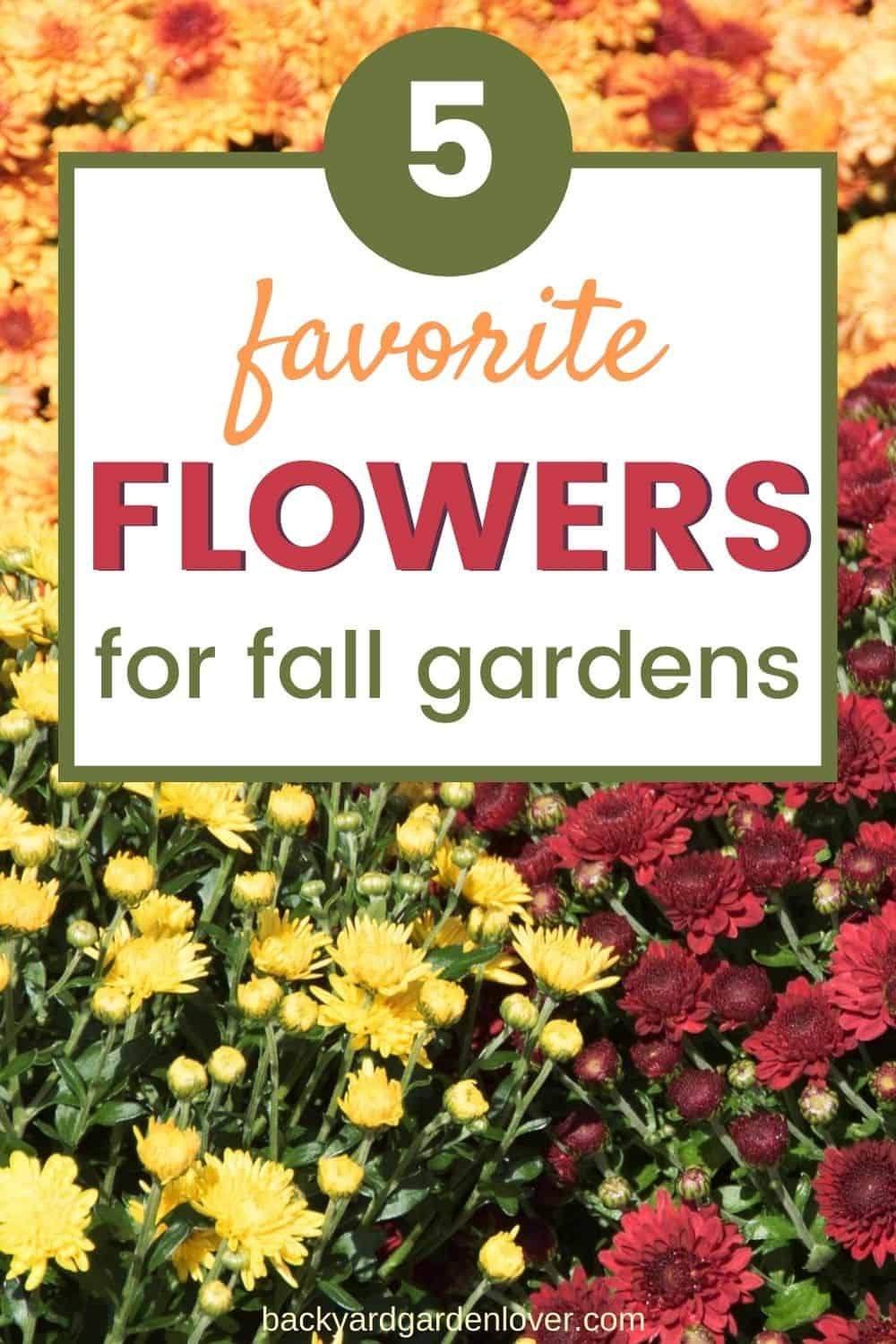 What are your favorite plants for fall?