If you have fallen in love with the unique grouping of plants called succulents, you know that they come in a wide variety of forms, from sharp spikes to elegant rosettes. Most come in shades of green, but quite a few have dusky blue leaves or even pink hues. These pretty pink succulent plants make excellent gifts for Valentine's Day or any time of the year – for your significant other, a friend, or even yourself. Who needs roses when you can have pink succulents?
Pair some of these pink varieties with succulents of other colors for a stunning arrangement. Succulents thrive in full sun, so place them in a sunny window (or an open area, if growing outdoors) to encourage the most vibrant color. In addition, use gritty, well-draining soil in a container with drainage holes, and water only when the soil feels completely dry. This imitation of succulents' natural drought-and-soaking cycle also enhances their rosy blush.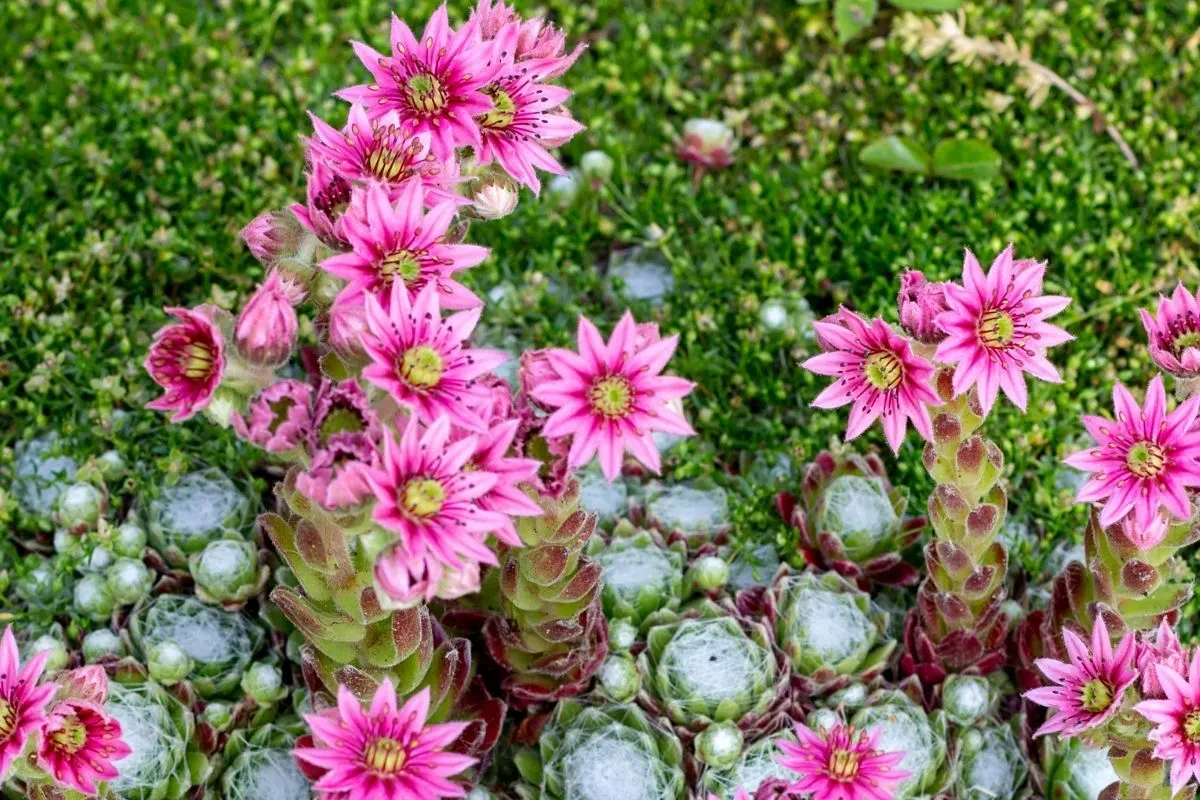 Pretty Pink Succulent Plants
The following pink succulent plants will add a lovely splash of color to any succulent collection. Some exhibit pink-tinged leaves, while others are rosy all the way through. You can move your beautiful succulents to the patio in the summer months or decorate your house with them year-round. In warmer climates where winter temperatures never dip below 30F, they can be planted in the ground outside.
1. Graptosedum 'Alpenglow'
A hybrid of Graptopetalum and sedum, Graptosedum 'Alpenglow' forms light rose to deep coral rosettes. Though it can be kept compact with pruning, left on its own it will bend and trail, with plump leaves up and down the stems. Over time, its thick clusters may produce a range of sunset hues.
If you like succulents, check out these succulent garden ideas.
2. Echeveria 'Perle von Nurnberg'
Often gray or blue-green, Echeveria 'Perle von Nurberg' (Echeveria gibbiflora 'Metallica' × E. elegans) takes on pearlescent tones of pink or purple when grown in full sun. This prolific grower is easy to propagate and makes a beautiful addition to wedding bouquets. Its natural wax coating, or "farina," lends a soft, pastel appearance.
3. Pink Jelly Bean sedum
The six- to eight-inch stems of Pink Jelly Bean (Sedum rubrotinctum 'Aurora') produce plump, pale green leaves tipped with pink. These pigments brighten in full sunlight, and the plant tolerates drought exceptionally well. Though Pink Jelly Bean grows prolifically, its fragile leaves may fall off if disturbed. Clusters of tiny yellow flowers bloom in spring.
4. Graptoveria 'Bashful'
Graptoveria 'Bashful' is a Graptopetalum and Echeveria hybrid. Its mint green rosette blushes pink to red at the tips, becoming more vibrant with bright sunlight and cooler temperatures, around 50F. In the spring, white to pale yellow flowers bloom on a tall stalk.
5. Paddle plant
Named for its wide, flat, fanlike leaves, the paddle plant (Kalanchoe luciae) has lovely pink edges that deepen and spread with cool temperatures (around 40F) and direct sun. This monocarpic plant forms offsets at the base, then after a few years, a tall stalk with pale yellow tubular flowers. The parent plant then dies, leaving behind the offsets.
6. Graptopetalum 'Purple Delight'
Also called 'Snow White' or 'Crystal,' Graptopetalum 'Purple Delight' forms an elegant rosette covered in a natural powdery wax for a lovely matte finish. Depending on its growing conditions, 'Purple Delight' displays an attractive mottling of frosty white, deep lilac, or bubblegum pink. It can grow up to 12 inches high but takes well to regular pruning.
7. Crassula pellucida subsp. marginalis 'Rubra'
Crassula pellucida subsp. marginalis 'Rubra' lacks a common name but features beautiful trailing stems covered in small, fleshy, heart-shaped leaves that range from pale green to deep purple. Use as a unique ground cover in USDA zone 10 or a romantic filler in hanging baskets and other containers.
8. Pachyveria 'Calypso'
The low-growing rosettes of Pachyveria 'Calypso' feature elegant pointed leaves in pearly shades of pale blue-green and rosy pink. This hybrid of Pachyphytum and Echeveria reproduces through crown division, producing new offsets within the mother plant.
9. Aloe 'Firecracker'
The stunning Aloe 'Firecracker' produces pointy leaves with a bumpy texture and toothed margins, but despite its dangerous appearance, it is entirely safe to handle. A unique pattern on the leaves creates a captivating mosaic of bright pink, white, and lime green.
Succulents With Pink Flowers
Our rosy list continues with succulents that may have green leaves but produce lovely pink flowers when given plenty of love and proper care.
10. Rock purslane
A beginner-friendly succulent, rock purslane (Calandrinia spectabilis) blooms from spring through fall with bright pink blossoms that resemble poppies. This stunning flowering succulent plant can be grown as a perennial in zones 8-10 or an annual or houseplant in cooler regions.
11. Mexican peacock echeveria
Mexican peacock echeveria (Echeveria peacockii or E. desmetiana) consists of silvery blue rosettes often tinged with pink or red. Whether grown indoors or out, in the summer it can put up a tall, arching stalk covered in coral, bell-shaped flowers. It produces offsets around the base that will form a tidy cluster if not transplanted.
12. Crassula 'Baby's Necklace'
The fleshy leaves encasing the stems of Baby's Necklace (C. rupestris ssp. marnieriana x C. perforata ssp. kougaensis) somewhat resemble tightly strung beads. This mint-green foliage takes on a red tinge in bright sunlight, and the tall stem sends up clusters of tiny white to pink flowers.
13. Pink ice plant
Plump, gray-green, triangular leaves provide a unique, geometric backdrop for the bright flowers of the pink ice plant (Lampranthus deltoides). The vibrant pink blossoms themselves appear in summer with thin petals surrounding a yellow center, much like a small daisy.
14. Pink kalanchoe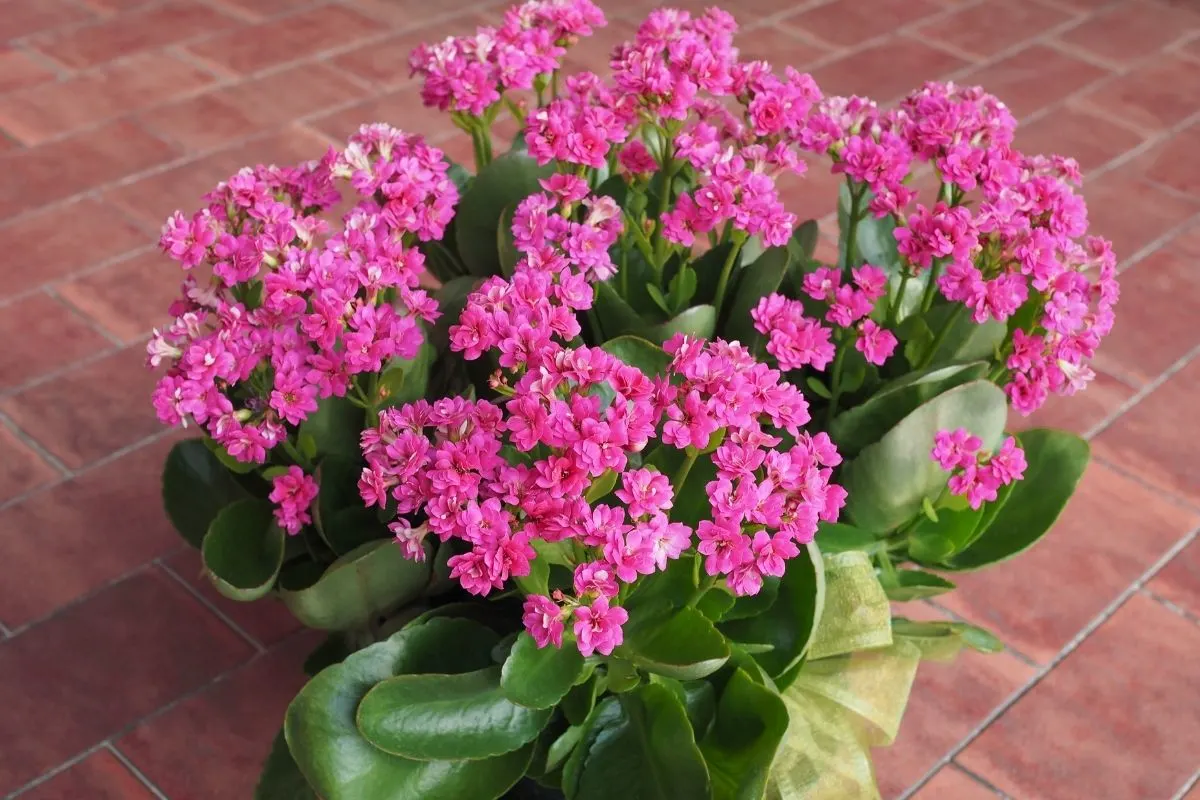 A wonderful low-maintenance houseplant, kalanchoe (Kalanchoe blossfeldiana) produces masses of tiny flowers in shades of white, yellow, orange, pink, or red, so make sure to choose a pink blooming variety for rosy blossoms. The flower clusters are held above a backdrop of thick, waxy, dark green leaves with scalloped edges.
Learn more about growing succulents.
More succulents with pink hues and highlights
raindrops echeveria (Echeveria 'Rain Drops')
ghost plant (graptopetalum paraguayense)
pink moonstone (Pachyphytum oviferum)
aeonium leucoblepharum
string of buttons (Crassula perforata)
Roses may be red, but these succulents come in lovely shades of pink, from the foliage to the flowers. Treat yourself or a loved one this Valentine's Day – or any day – with a gift that truly keeps on giving.
Tips for Using Pretty Pink Succulents in the Garden
If you would like to use these beautiful pink plants in your own garden, there are several ways to do so. First, you could build a rock garden, or add to an existing rock garden. This is a popular way that succulents are used in Central Mexico, southern California, and other desert-like climates around the globe.
Some plants will require bright light and others may not be able to tolerate direct sunlight. This means it's important to do your research before planting the garden, in case you need to accommodate for partial shade and other lighting needs.
You also need to be sure they get enough sunlight and also that they have well-draining soil. You will want to do your best to help the plants avoid any stressful conditions so this might mean bringing them inside or covering them during a frost. The best way to handle these potential scenarios is to plan ahead. Know what you're going to do before you even plant your garden.
Here are some other things to consider:
Use pink granite in or around your succulent garden
Use small pink pebbles in your rock garden
Use some succulents with white flowers as well to complement
Include a flag with pink color or highlights
Place a large pink rock in the garden as a focal point or pop of color
If you live in a warm climate, this is one of the best things you can do in your garden. It will also be a lot of fun. Consider adding other plants like aloe vera or something with thick stems. You might use orange flowers to complement the pink as well. They are low maintenance, easy to care for, and do well from early spring to early fall, and even late winter for some species. They need little care when planted in the right environment and they are so beautiful to look at.
As you can see, a beautiful succulent garden may be the perfect way to bring some pink beauty into your environment. From green succulents to pink blooms, these beautiful plants will bring you a lot of joy.
Do you have any pretty pink succulents you love that didn't make it on this list?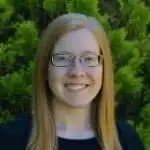 Serena Manickam is a freelance editor and writer and sustainable market gardener in rural Virginia. She holds a BA in environmental science and runs Fairydiddle Farm, a small market garden in which she grows no-spray produce and herbs to sell at a local farmer's market.