Add some cheery color to your garden with beds full of brightly hued flowering plants. Depending on your tastes, you can choose an elegant color palette or opt for a less formal cottage garden approach, with blossoms that span the rainbow. For inspiration, here are 11 vibrant flowers that start with V.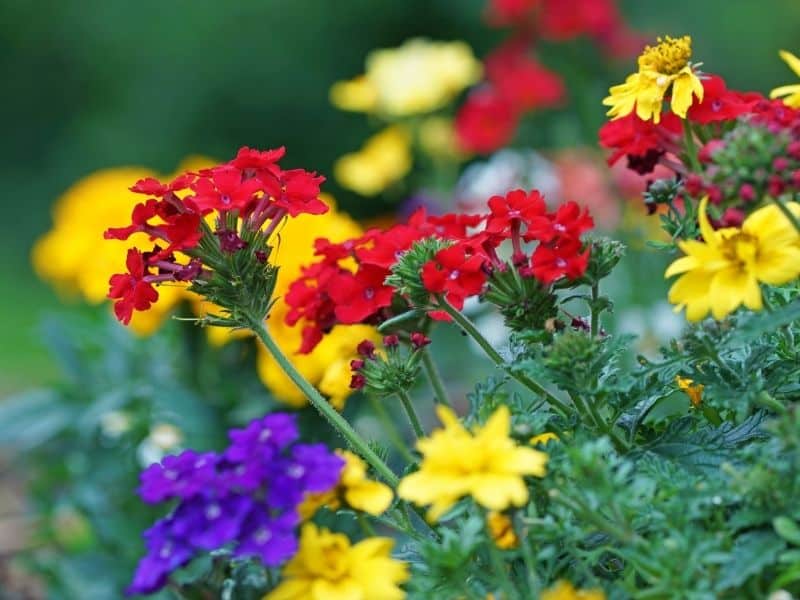 Annual Flowers that Start with V
1. Venus looking glass (Triodanis perfoliata)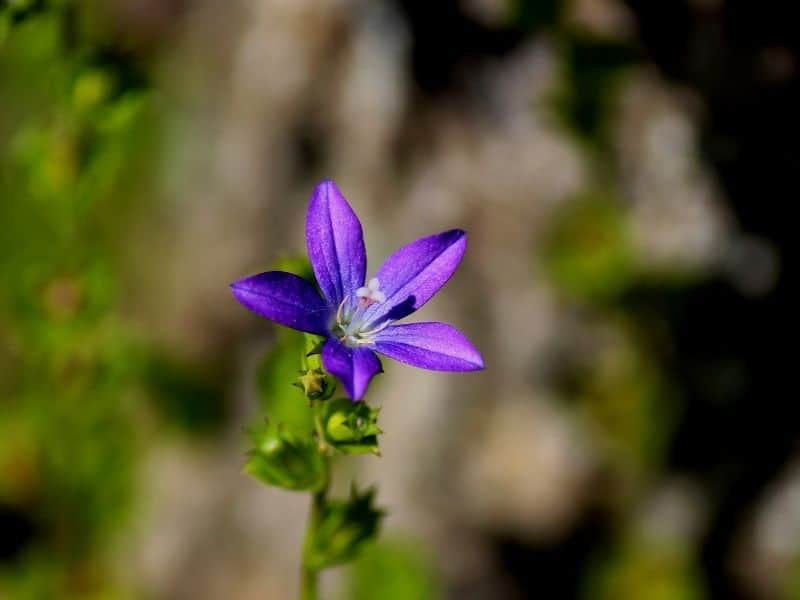 Rarely growing taller than a foot, this unbranched wildflower has light green leaves punctuated by small, purple, star-shaped blossoms with pale throats in early summer. Venus looking glass grows wild in North American prairies, savannas, lakesides, abandoned fields, and areas along roadsides and railroads.
Given its native habitat, Venus looking glass thrives in poor sandy or gravely soil and full sun.
2. Verbena (Verbena sp.)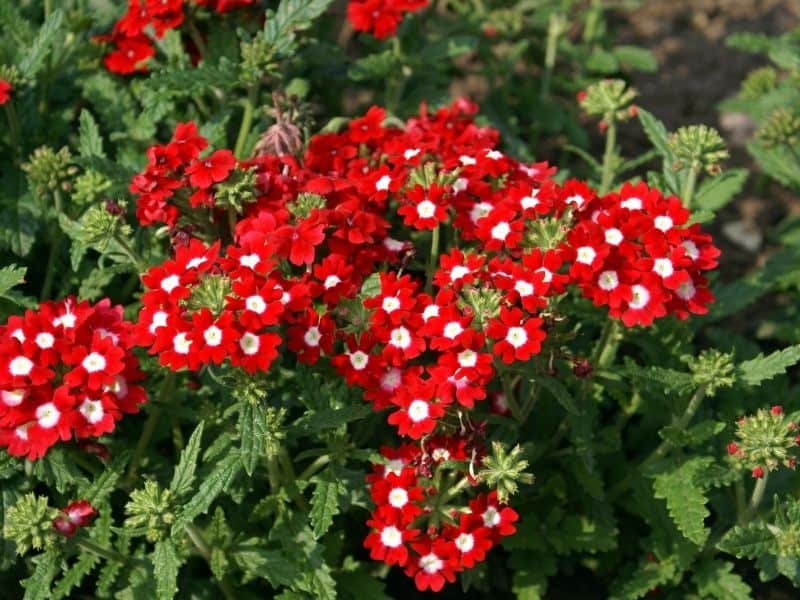 Available as both an annual and perennial, verbena grows beautifully in containers, along retaining walls, and between stones. Some of the taller varieties also work well planted in flower beds with ornamental grasses and other prairie plants.
Verbena's clusters of flowers bloom all summer in shades of white, pink, red, purple, or blue.
Verbena is easy to grow in any sunny location with well-draining soil. It is drought tolerant and often reseeds itself.
3. Vinca (Catharanthus roseus)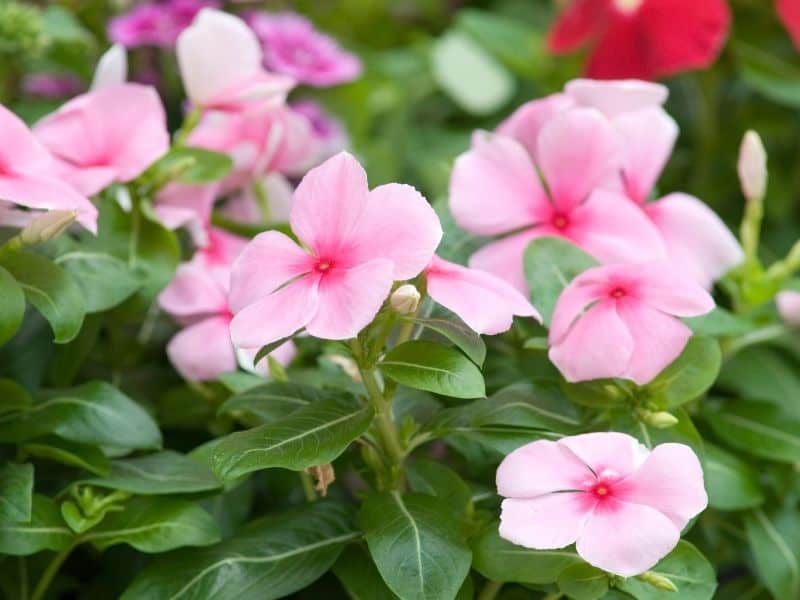 Vinca's colorful blossoms contrast beautifully with a backdrop of glossy foliage, remaining lush even during the hottest summer days. Plant upright varieties in masses or allow trailing types to spill over the sides of hanging baskets or other containers. Often featuring a contrasting "eye," the flowers come in shades of pink, white, purple, and red.
A native of Madagascar, vinca thrives in full sun and will tolerate drought.
Perennial Flowers that Start with V
4. Valerian (Valeriana officinalis)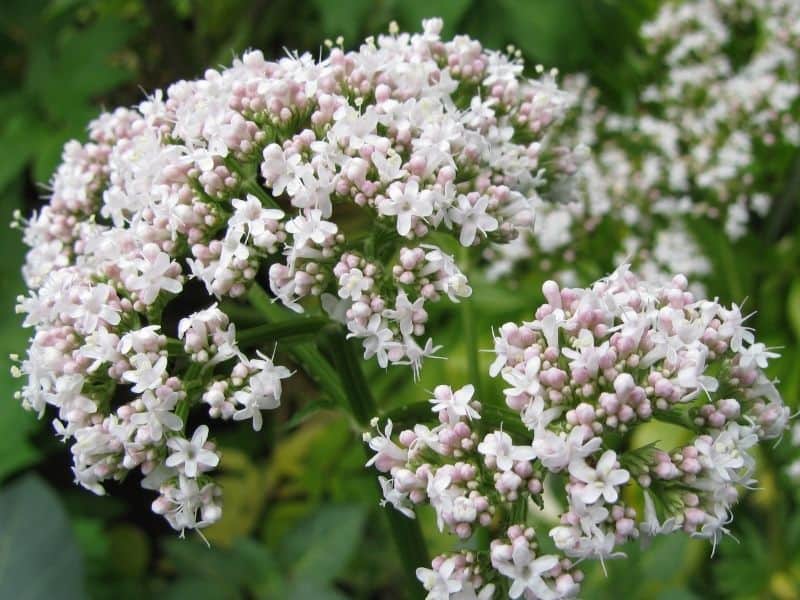 The pale, lacy flower clusters of valerian bloom in midsummer and somewhat resemble Queen Ann's lace or yarrow. Historically used as a perfume ingredient, the blossoms produce a lovely fragrance. They also attract butterflies and readily self-sow, making them a great addition to cottage gardens.
A hardy plant, valerian grows in any moist, well-drained soil in full sun to part shade.
5. Veronica (Veronica sp.)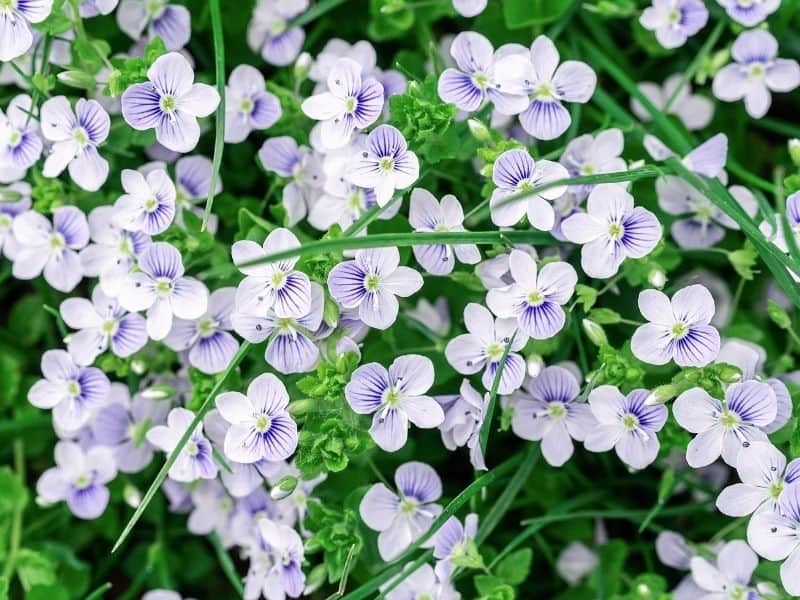 Also called speedwell, veronica produces soft spires of pink to blue blossoms throughout the growing season. With so many species available, this easy grower has a place in almost any landscape, including rock gardens. Some types grow as groundcovers, while others feature lovely silver foliage.
Veronica thrives in fertile, well-draining soil and full sun and tolerates drought once established.
6. Vetch (Vicia sp.)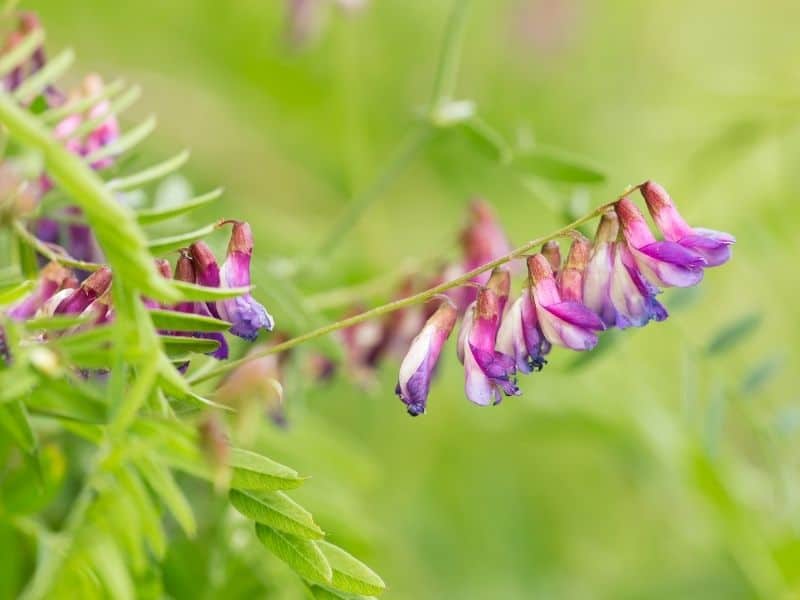 With more than 100 species, vetch ranges from the edible fava bean to North American wildflowers. All of these herbaceous legumes have a trailing or climbing habit and pink, white, yellow, or blue flowers, and they make excellent groundcovers. Choose a native variety, such as American, Carolina, or Louisiana vetch, to support native pollinators and avoid spreading potentially invasive species.
Vetch grows well in a range of conditions; check the growing instructions of your chosen variety for specific preferences.
7. Violet (Viola sp.)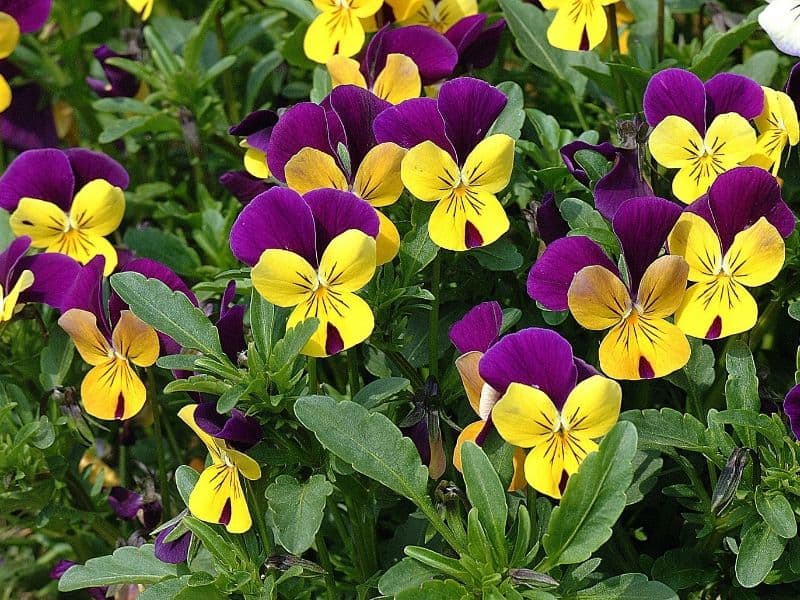 These adorable little woodland wildflowers give the impression of having whiskered faces. Although many species are perennials, violets tend to be treated as cool-season annuals due to their tolerance of cold but not extreme heat. Plant perennial varieties in shade gardens or annuals in containers or borders for early spring color.
Violets grow best in rich, organic soil in a range of light conditions, though most appreciate at least some afternoon shade.
8. Virgin's bower (Clematis virginiana)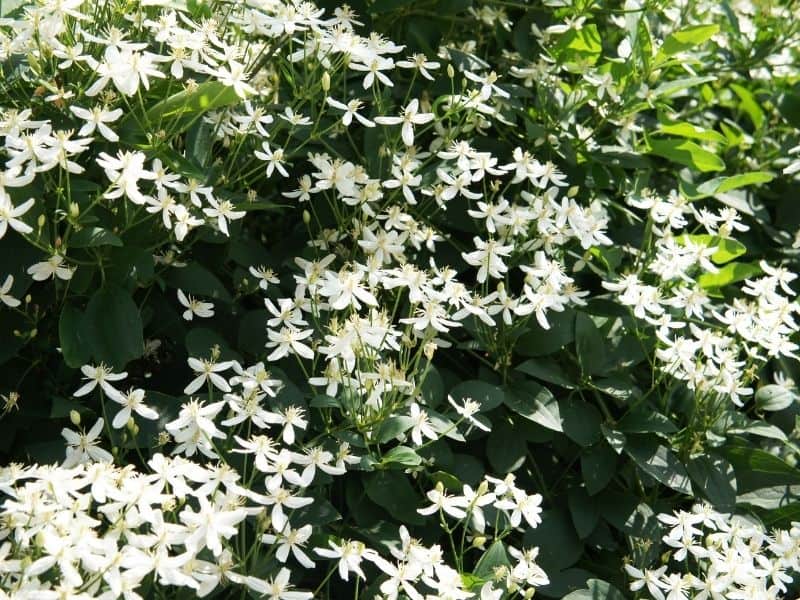 A species of clematis native to North America, virgin's bower grows as much as 10 to 15 feet in a single year and will happily twine around a trellis, arbor, fence, or any other vertical support. It blooms in late summer to early fall, producing masses of tiny, fragrant, white flowers.
Although virgin's bower prefers part shade and moist, well-draining soil, it will tolerate full sun and moderately dry or wet conditions.
9. Virginia bluebells (Mertensia virginica)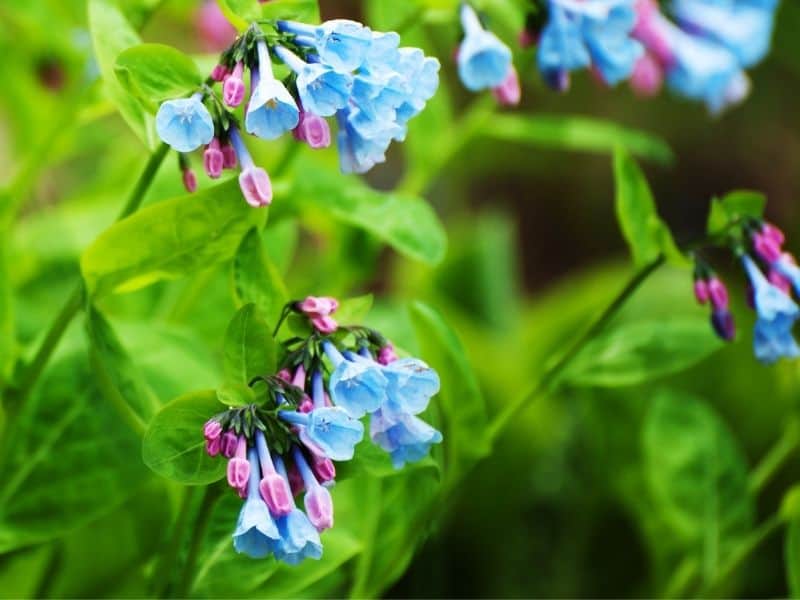 Virginia bluebells look much as their name suggests, featuring pink buds that mature to nodding clusters of blue, bell-shaped flowers. Although a member of the borage family, they have smooth rather than hairy stems and leaves. These eastern U.S. wildflowers grow well in woodland gardens and shady perennial borders.
These easy growers appreciate moist to wet, humus-rich soil and part shade, though the site should be allowed to dry out during their summer dormancy.
10. Virginia spiderwort (Tradescantia virginiana)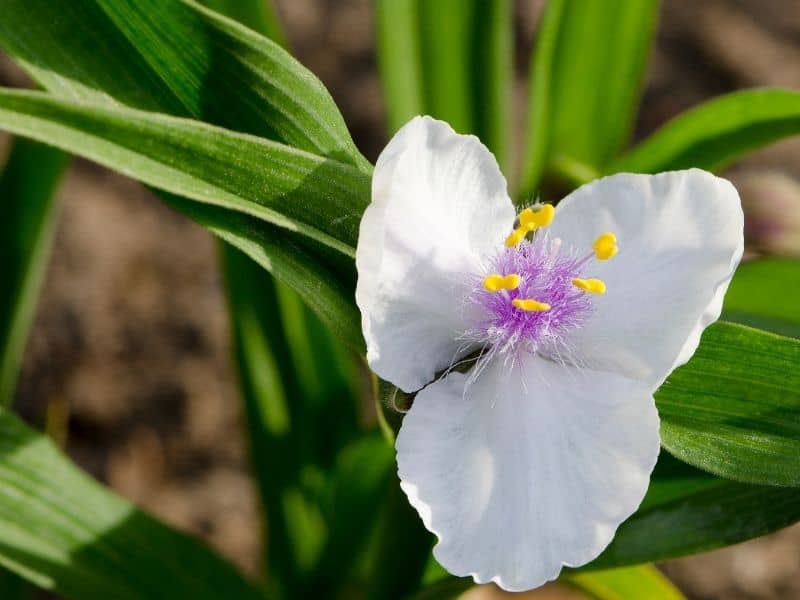 Another native of the eastern U.S., Virginia spiderwort grows in woodlands, prairies, meadows, hillsides, stream banks, and roadsides. It grows two to three feet tall and blooms in the spring and through summer with characteristic three-petaled flowers ranging from blue to pink.
Virginia spiderwort grows happily in average to wet, fertile soil and most light conditions. Because it spreads readily through underground stolons, consider planting in a wildflower garden or other naturalized area where it can grow freely.
11. Virginia sweetspire (Itea virginica)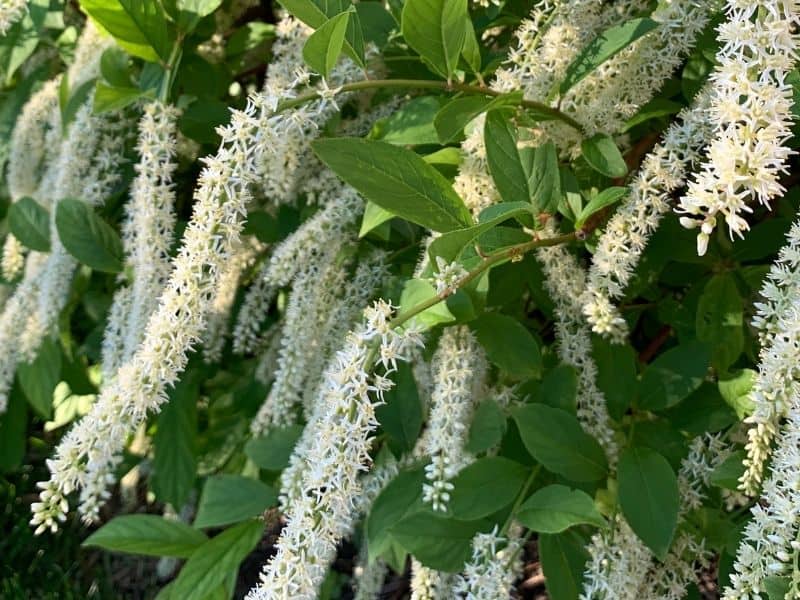 Also a North American native, Virginia sweetspire features fragrant, white flower clusters in early summer as well as brilliant reddish-purple foliage in the fall. A small shrub, it fits well in almost any landscape, though it often spreads through suckers, which should be removed unless you want it to sprawl.
Virginia sweetspire thrives in rich, moist to wet soil and full sun, though it also tolerates average soil and shade.
I hope you have found some inspiration here for filling your garden with vibrant colors. Happy planting!