Not many flower names begin with the letter U, and those that do tend to be less popular than the classics that flood other sections of the alphabet. But that doesn't make them any less desirable! In fact, each of these plants has distinct beauty worthy of the attention lavished on roses and carnations. For a unique garden filled with lesser-known plants, consider planting a few of these unusual flowers that start with U.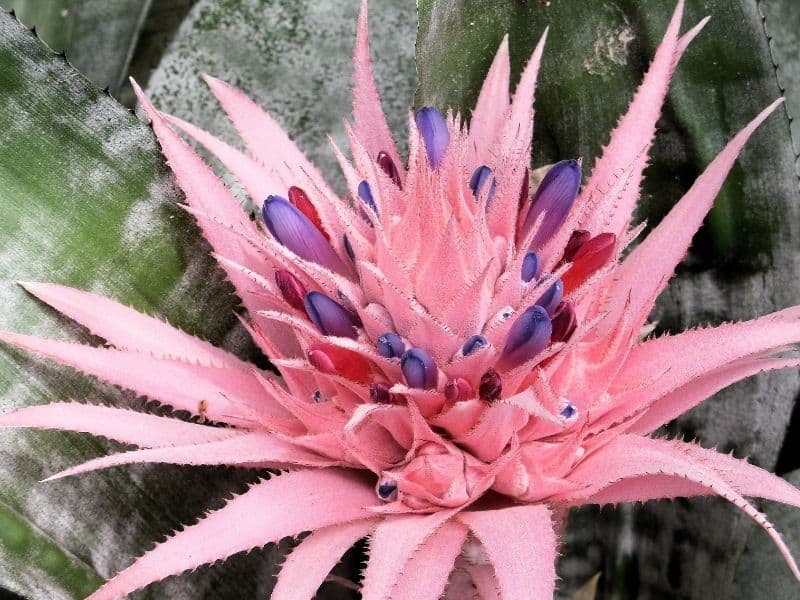 Annual Flowers that Start with U
1. Ursinia (Ursinia anthemoides)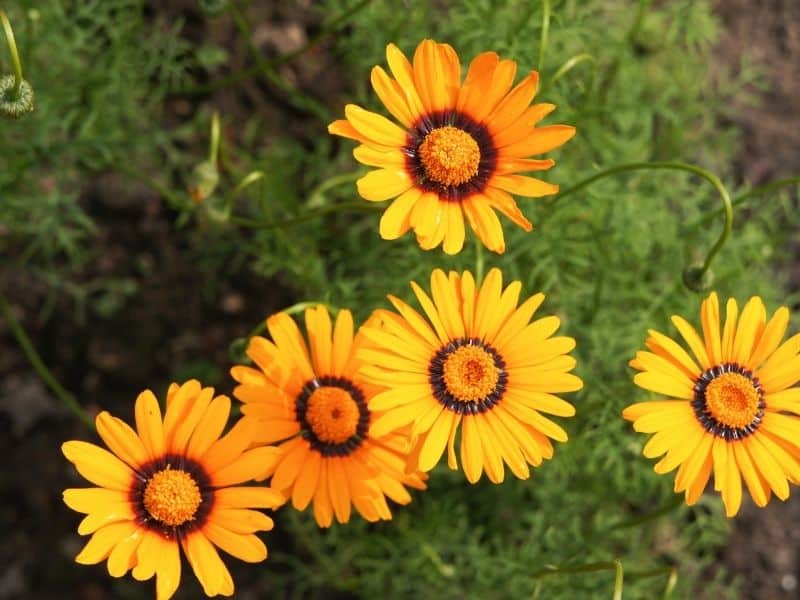 This daisy-like flower features sunny, golden petals surrounding a contrasting dark ring and a matching yellow center for a showy bulls-eye effect. Although its spring- and summertime blossoms take center stage, its airy, ferny foliage provides an equally attractive backdrop.
Plant ursinia in beds, borders, containers, or cut flower gardens.
A South African native, ursinia thrives in full to part sun and tolerates drought.
Perennial Flowers that Start with U
2. Uinta Basin hookless cactus (Sclerocactus wetlandicus)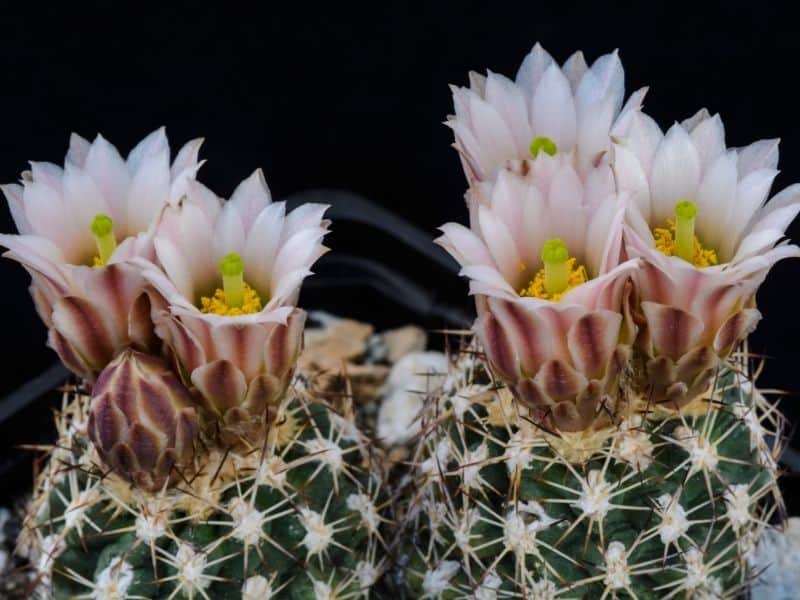 Listed as an endangered species, Uinta Basin hookless cactus might be the rarest plant on this list. This Utah native grows no taller than 10-12 inches and consists of ribbed, barrel-shaped stems covered in clusters of spines up to two inches long. In mid-spring, it produces funnel-shaped flowers ranging from pink to violet with bright yellow stamens.
Uinta Basin hookless cactus grows naturally in coarse soils and on rocky surfaces in full sun to light shade. It tolerates drought but not freezing temperatures and thus must be protected over winter or replanted each spring in colder zones.
3. Ulex (Ulex sp.)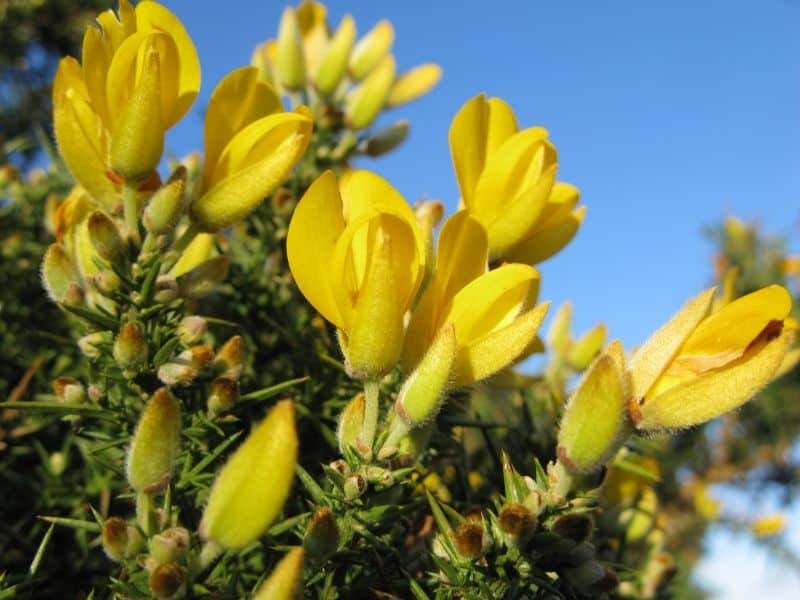 Also called gorse, ulex is an evergreen shrub native to northwest Africa and western Europe. Its small, golden flowers resemble pea blossoms and bloom throughout most of the year.
Unfortunately, some species of ulex, notably common ulex (U. europaeus), spread aggressively via seed dispersal and are considered highly invasive species in many areas. Check with your local extension office before planting ulex.
Although it tolerates most soil types, ulex thrives in dry, sandy, slightly acidic soil and full sun.
4. Umbrella plant (Darmera peltata)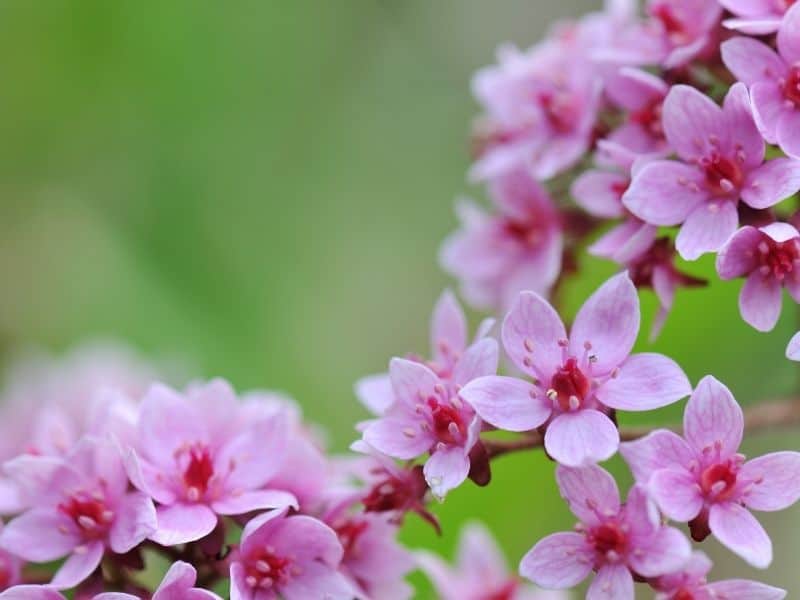 Named for its remarkable two-foot-wide leaves, umbrella plant blooms in early spring with white or pink blossoms. This native wildflower grows in moist soil along shady streams in California and Oregon, making it the perfect addition to any woodland, shade, or wildflower garden.
Given its natural habitat, this low-maintenance plant thrives in full to partial shade and should be provided with consistent moisture.
5. Umbrella sedge (Cyperus involucratus)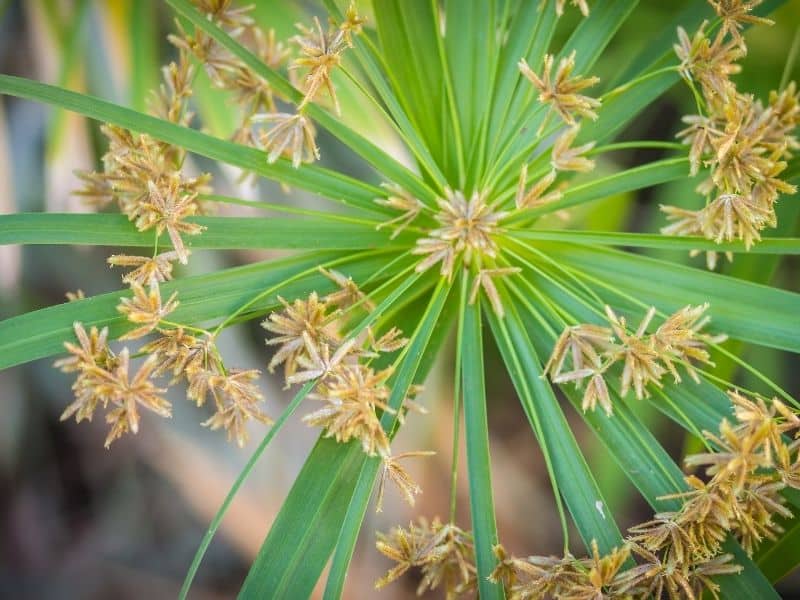 Also (confusingly) called umbrella plant, umbrella sedge is a winter-hardy evergreen in USDA Zones 9-12. It may survive in Zone 8, but gardeners farther north should plan to bring this tender perennial inside to overwinter.
In frost-free areas, it can become weedy, so growing it in containers may be the best way to enjoy umbrella sedge. Its showy green bracts form umbrella-shaped rosettes, above which dense clusters of tiny, reddish-brown flowers bloom in summer and fall.
This native of boggy areas in eastern Africa and the Arabian Peninsula should be planted in full sun to part shade and moist to wet soil.
6. Upright clematis (Clematis recta)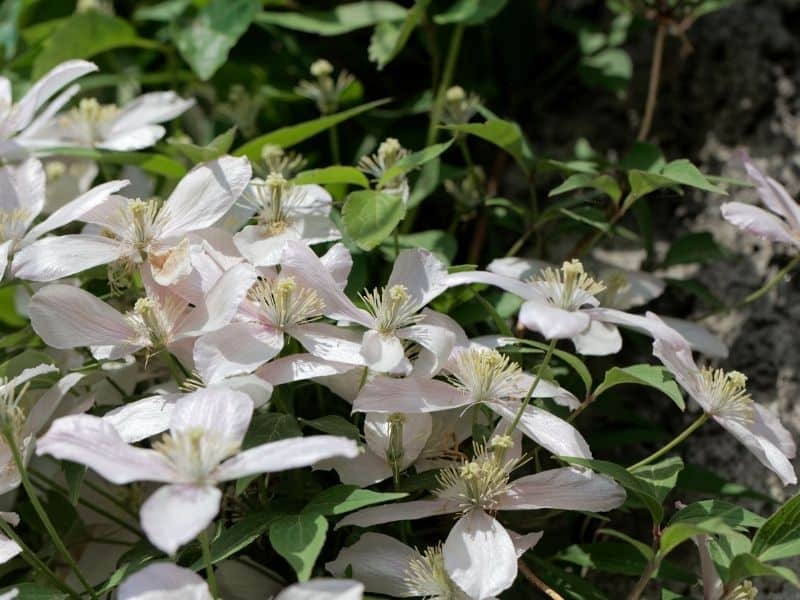 The tiny, white, four-petaled flowers of upright clematis bloom from late spring into midsummer. In addition to being lightly fragrant, they attract bees, butterflies, and other pollinators. The stems grow from a clumping crown and will become floppy or even sprawling unless given support.
Upright clematis thrives in full to part sun and average moisture.
7. Urn plant (Aechmea fasciata)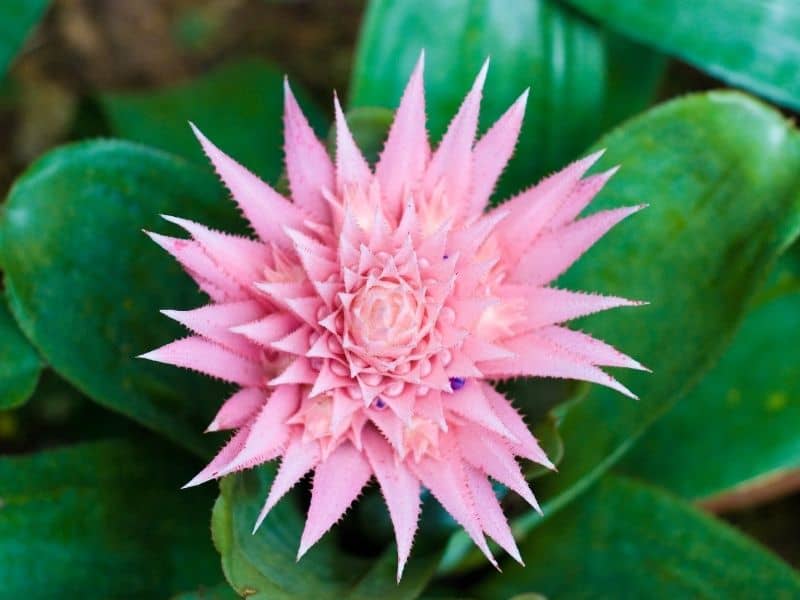 A member of the bromeliad family, urn plant is typically grown as a houseplant in the U.S. but may also be planted as a perennial in Zones 9-11. In colder regions, urn plant should be potted and brought inside during the winter months or grown as an annual. It features spiny, blue-green evergreen foliage from which the tall flower stalk emerges, topped by a pink cluster of spreading spikes.
This hardy plant is easy to care for given bright light and low to moderate moisture.
8. Uva-ursi (Arctostaphylos uva-ursi)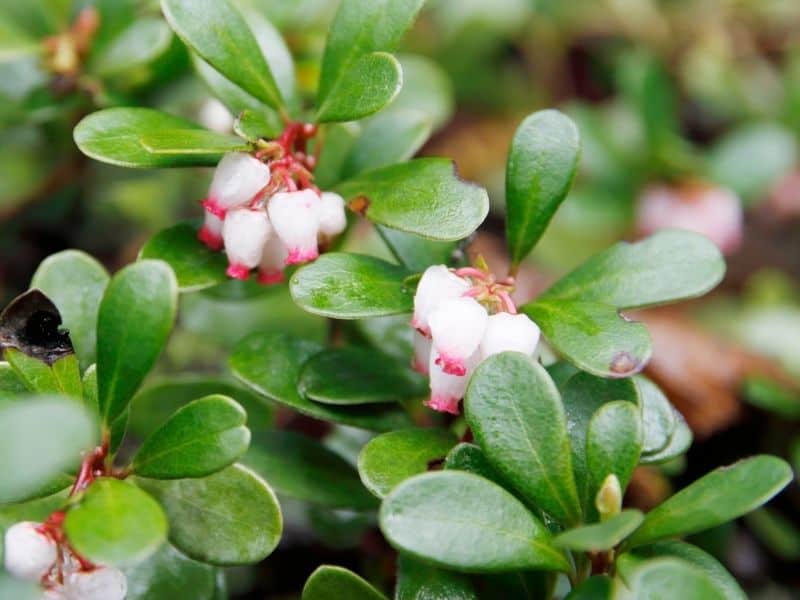 Also called bearberry or kinnikinnik, uva-ursi is an evergreen groundcover with adorable button-like leaves that grow alternately on slender branches. Pale pink, bell-shaped flowers bloom at the tips of branches, often followed by small, bright red, fleshy fruits. An important source of food for wildlife, this North American native often attracts butterflies, moths, small bees, and birds.
Uva-ursi thrives on neglect, growing happily in poor, sandy soils. Plant along rock walls, on sandy banks, or in a rock garden.
Now that you know a bit more about the unusual flowers that start with U, you can get started adding some of these conversation starters to your own garden. Happy planting!