Backyard privacy is becoming more important to homeowners as living spaces and communities become more crowded. Your patio and garden are part of your home's living space, but the peace and solitude you seek in your home can feel violated if you are suddenly joined in your backyard by nosy neighbors or a wandering pet. Luckily, you have several options for inexpensive backyard privacy ideas to reclaim your peace.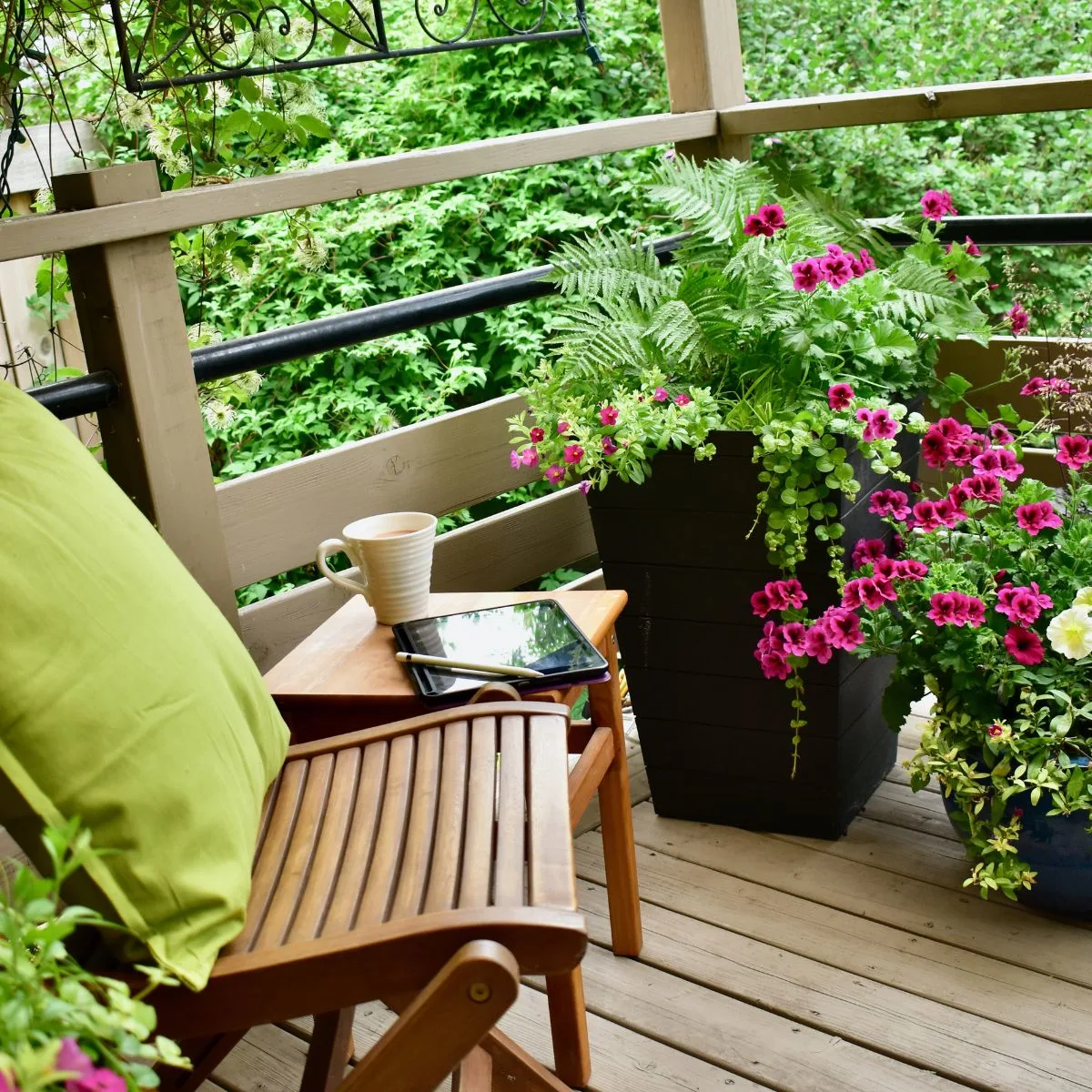 Inexpensive Backyard Privacy Ideas Worth Trying
They say good fences make good neighbors but not all houses have fences. In this case, it's up to the property owners to use creative ideas to border their property lines with items that create privacy.
Backyard privacy should be visually appealing; often, fences take away from the property's aesthetic value and diminish a neighbor's view. Use natural elements to create a private outdoor space or a living wall.
1. Add flowering vines
If you live in warmer zones with a longer flowering season, or if you can make do with a portion of your privacy being depleted during the cold months, you can opt for flowering climbers and create a vertical garden for additional privacy—plant clematis, trumpet vine, moonflower, morning glory and any other perennial vines you like.
Planting these bushy and often aggressive climbers in combination will give your tall chain link fence a wild, secret garden atmosphere with a riot of color in the morning and evening during the blooming season.
A native wisteria vine would be a gorgeous addition and a great way to create a secluded spot in your backyard. Just make sure not to plant the Chinese or Japanese invasive species.
Learn more about growing wisteria.
2. Plant fast-growing trees and flowers
You can use nature to create a private backyard that is eye-appealing and healthy for the environment. Plant trees inside your property line that are tall enough to create a screen. Evergreen trees might be the most effective, as they remain full year-round and allow you to maintain your privacy.
Plant flowers between the trees for a colorful blooming treat during spring and summer.
3. Tall wooden or vinyl fence
A tall fence around your outdoor area is the traditional means and an easy way of reinstating the sanctity of your patch of land. Most privacy fences are 6 feet tall and are wooden, although there are also vinyl fences and maybe a DIY privacy screen that offers greater longevity and easier maintenance.
They are not the prettiest, and I prefer a more natural approach. But some situations require this type of fence.
You can include a gate that allows access to the front yard, or you can restrict access to the backyard by making it accessible only through the house.
Outdoor Privacy Screen Panels
Using backyard privacy screens is one of the easiest and fastest ways to create a secluded area in your yard.
4. Bamboo fence panels
Bamboo plants are invasive, but you can buy bamboo fencing panels as a natural solution to a common problem.
If you prefer to grow bamboo plants for privacy, plant them in large containers to keep the growth in check and ensure they don't spread in your yard or, worse, in your neighbor's yard.
Space the bamboo containers across the yard's perimeter for a rustic look, and enjoy the privacy and shade they provide.
5. Willow screens
Willow fences are made of vertical strips of willow wood bound together by wire. These fences usually roll out to be fastened to a chain link fence or other more stable structure. They blend nicely into a garden setting, and you can purchase them in various heights. Add some potted plants or ornamental grasses in front of the screen for an added layer of privacy in your outdoor living space.
Some ornate versions of the willow fence are framed in wrought iron and look like dressing screens.
6. Expandable faux ivy privacy panel
Made from a real willow frame with decorative faux ivy leaves and flowers, this expandable panel is low maintenance and looks great.
You can also plant real ivy, but it'll be much more work.
For ivy to offer your backyard much privacy, you'll have something substantial to grow on, such as chain link fencing. You can install 6-foot chain link fencing and plant English ivy along its base, which is a fast-growing climbing vine.
Though the climbing plants will require some investment of time on your part to provide the full amount of privacy you require, it will eventually fill in with a beautiful evergreen privacy hedge between you and your neighbors.
Warning: Ivy can be invasive, so check with the National Invasive Species (here's a link to lists of invasive plants by state) before planting.
7. Add a trellis to your landscape design
Trellises are a creative alternative to fences. Although they create privacy, they don't separate property lines with the solidity that fence panels do.
Using a trellis also provides an opportunity for natural enhancement; you can plant ivy, vines, and climbing flowers along the trellis that will grow to create the look of standing foliage. The natural look of a trellis filled with a flowering vine can be enjoyed from both sides of the property line, thus improving the aesthetic beauty of a neighbor's property.
Lattice panels work well for this purpose too.
Outdoor Patio Privacy Screen Ideas
You can screen the sides for privacy if you have a patio or deck on your property. This creates the feeling of having a "focal point room" inside your backyard. It provides a wall to place outdoor furniture, chairs, and tables against and opens the seating area up for barbecuing and other parties in your outdoor living room.
Another benefit to the outdoor screens is that, while it partially shields your property from view and creates the look of year-round privacy, you can still look out and see through the screen.
Here are some patio privacy ideas to try.
8. Sunshade cloth with grommets 90% for outdoor patio garden
Not only does this shade cloth provide a retreat from the hot sun, but it also serves as freedom from interfering neighbors.
9. Outdoor mountain forest tapestry
Go all out and create the perfect patio nook with a beautiful tapestry that can keep disturbances out and solitude in.
10. Waterproof outdoor curtains for patios and decks
If you're looking for an inexpensive option for the deck, this is perfect. Easy to put away, too, if you wish. Just add some curtain rods and choose your favorite curtains. Choose a bright shade for a pop of color or an earthy color if you'd rather have your curtains blend in.
Add patio furniture with soft pillows and a small container garden to decorate this space.
These are just a few ideas to inspire you. Creating a private peaceful backyard oasis doesn't have to cost hundreds of dollars. Have fun!