As you probably noticed, cilantro bolts easily in hot weather. And rather than fighting it, you probably wondered: are cilantro flowers edible? Of course, once your cilantro plants bloomed, you can expect to get some coriander seeds (Coriandrum sativum), which are also great for flavoring certain foods.
The entire cilantro plant is edible, including its white flowers. Cilantro blooms are best eaten fresh, not dried. Add them to any dish alongside the leaves or as a substitute when looking for a milder flavor. Cilantro flowers tone down the heat in spicy food and lighten very rich flavors.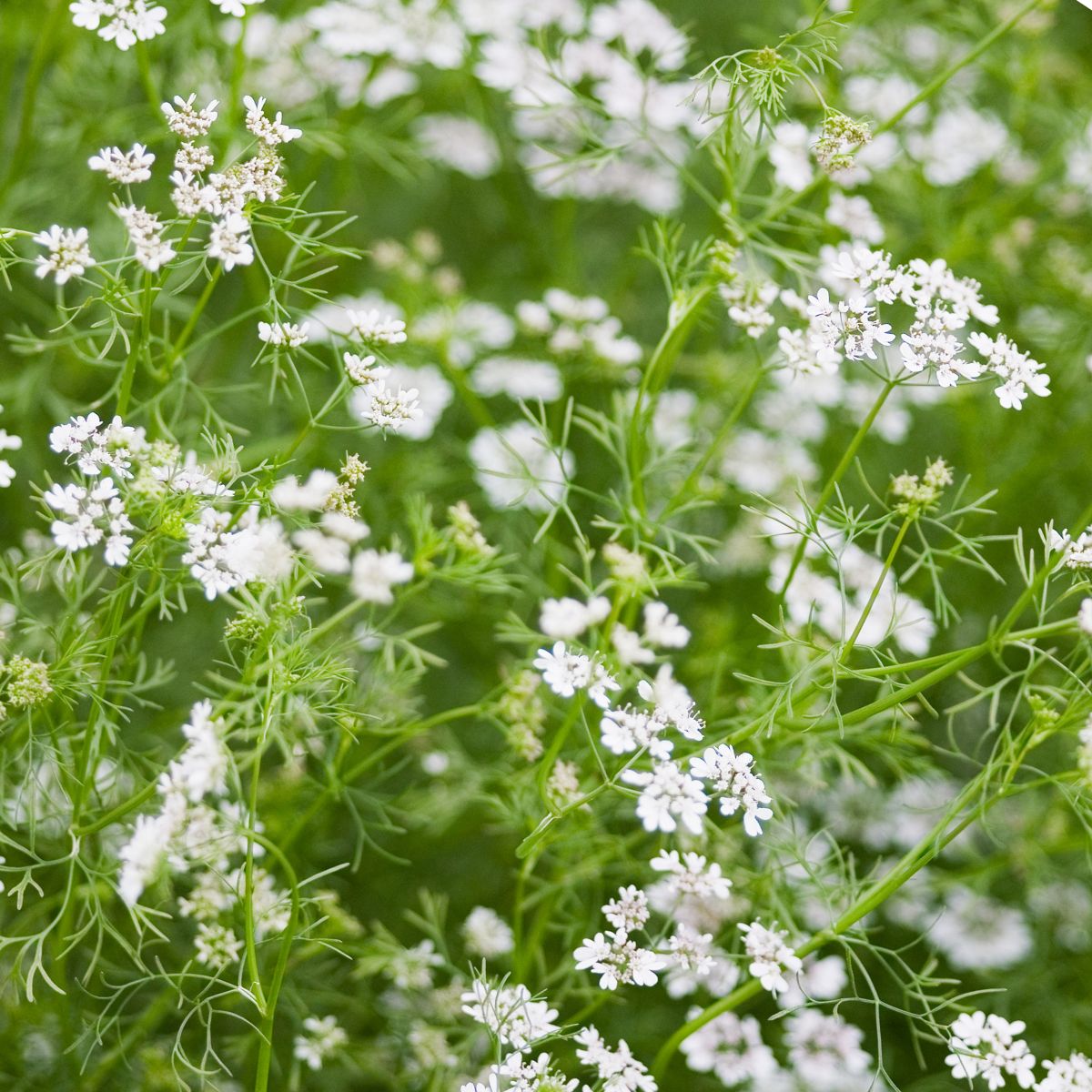 People often use cilantro and coriander interchangeably. And although they come from the same plant, coriander usually refers to dried seeds. When people speak of cilantro, they mostly mean the stems and leaves of the plant. The flowers also fall into this category.
The edible flower garden – a book about many edible flowers and a few recipes to make with them.
Are Cilantro Flowers Edible?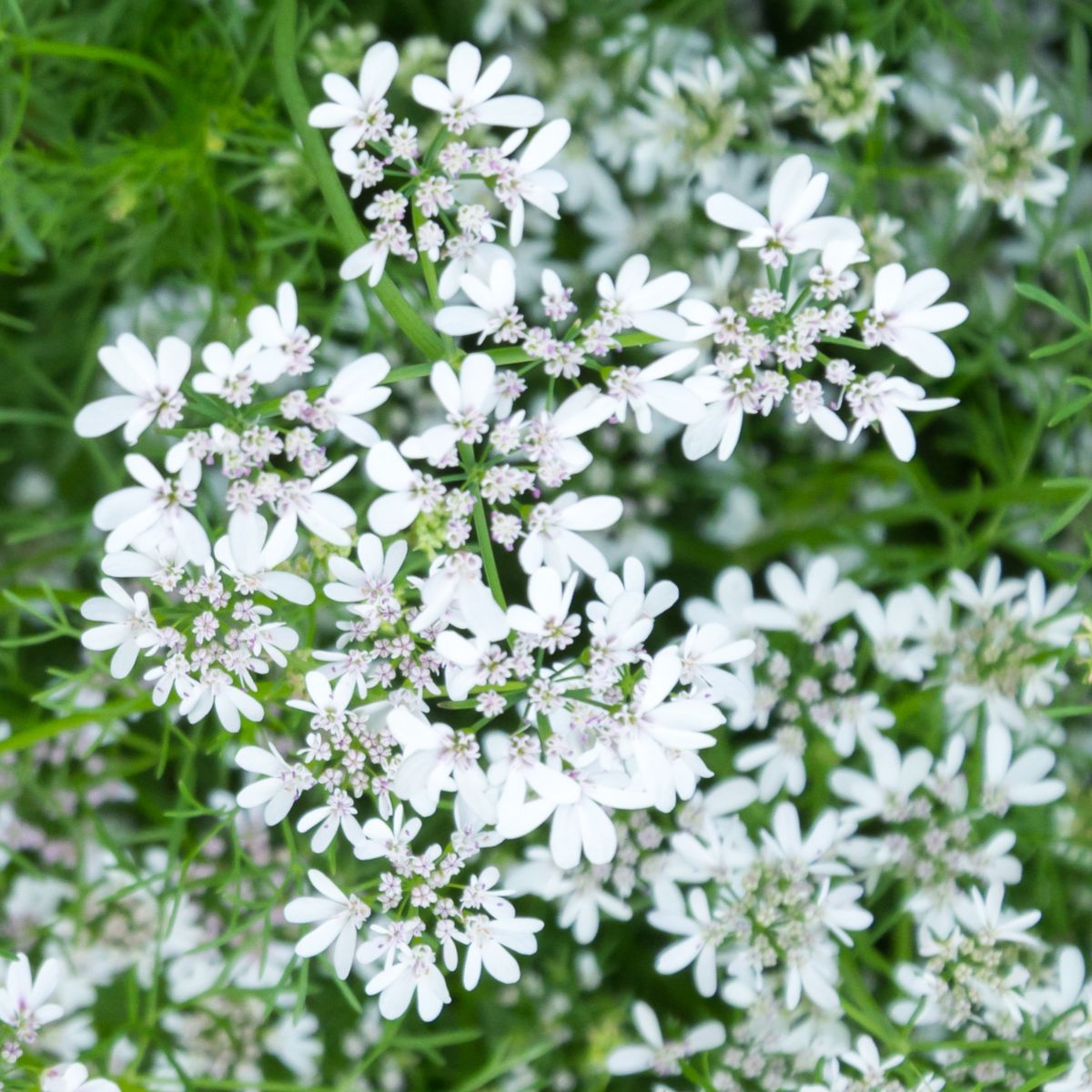 Cilantro plants grow to roughly 20 inches, then they start to bolt, developing white, asymmetrical blossoms. A thick stem starts growing in the center of the plant before it turns to seed. When the flowers bloom, the leaves begin losing their taste, especially those directly behind the flowers.
Is the plant worthless now? No, it's not! You can eat the flowers.
What do cilantro flowers taste like?
Cilantro flowers have a strong herby flavor similar to coriander, which makes sense as they are merely different parts of the same plant. The flowers have a citrus-like taste, accompanied by a sweet and spicy tang and subtle texture. The cilantro flowers have a milder flavor than the leaves.
Cilantro, also known as Chinese parsley, is something you either love or you hate. Very few people have a neutral opinion of the herb. There is a scientific reason behind the vehement likes or dislikes. While some people perceive the refreshing taste of the herb, others associate a soapy or rotten taste and smell with it.
Scientists believe there is a genetic reason for our perception of the flavor. In a massive survey, they found two genetic variants influencing the perception of cilantro's taste. One of those genes is active in sensing smells. The OR6A2 gene resides in a group of olfactory-receptor genes, encoding a receptor that is very sensitive to aldehyde chemicals.
The aroma of cilantro consists of a few substances, most of which are aldehydes. People who dislike the smell or taste find the aldehyde aroma offensive. They are also usually unable to detect the other substances that some people find delicious.
How to Grow Cilantro
This fragrant herb prefers cool weather, so you should plant it in the spring or fall. Their leaves are ready for harvest 45-70 days after you've seeded them. You can use the "harvest and ignore" tactic to have more-or-less constant yields, or you can make use of succession planting to keep this delightful herb available for your culinary use.
If you don't have a mild, moist climate, the plant will bolt quickly, leaving you with the tall, thick stem and flowers sprouting wildly. The flowers are small and most often white, with some variations of pink to red and others blue to purple.
If you're a person with the cilantro-loving gene, you can still enjoy the fragrant taste of this herb's flowers when the leaves are no longer available.
Learn more about growing cilantro.
How To Use Cilantro Flowers In Cooking
Wherever you use the leaves, you can use the blossoms. Alternatively, the flowers will do the job if you want a milder flavor than the cilantro leaves.
Cilantro flowers pair well with ingredients like carrots, zucchini, avocado, coconut milk, tomato, citrus, mint, ginger, lemongrass, yogurt, chicken, chile peppers, white fish, and lamb. Cilantro blooms also do well in salads.
The coriander seeds that form once the flowers die off become the coriander spice. It pairs well with Indian, Asian, Mexican, and many other ethnic food types.
1. Add them to salads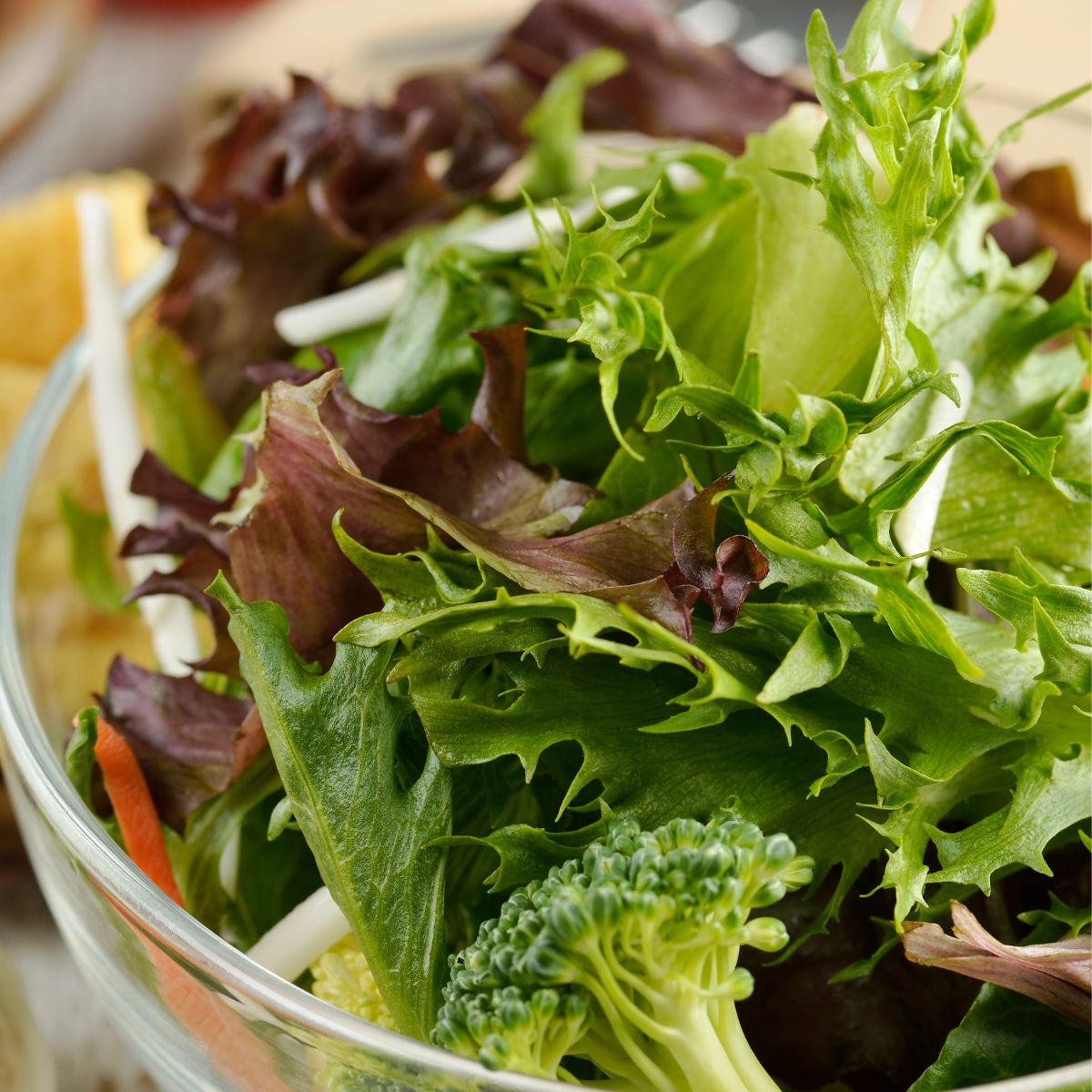 Your cilantro plant will start flowering when the days start warming up, which is the perfect time to add them to salads. You can spruce up a traditional green salad with cilantro blossoms.
Use your favorite type of lettuce for a base, and pop in some sweet baby peppers, cherry tomatoes, cucumber, strawberries, feta cheese, and spring onions. The cilantro flowers will not only pretty up your salad but will give it a fresh tang and fragrance. Top it off with a salad dressing or vinaigrette of your choice.
Cilantro and its flowers pair well with most salad vegetables. The list is endless in spring and summer when cilantro is in bloom.
You can take chicken salads, salmon salads, potato salads, and even pasta salads to the next level with the unusual addition of some cilantro blossoms.
2. Use to cool off spicy dishes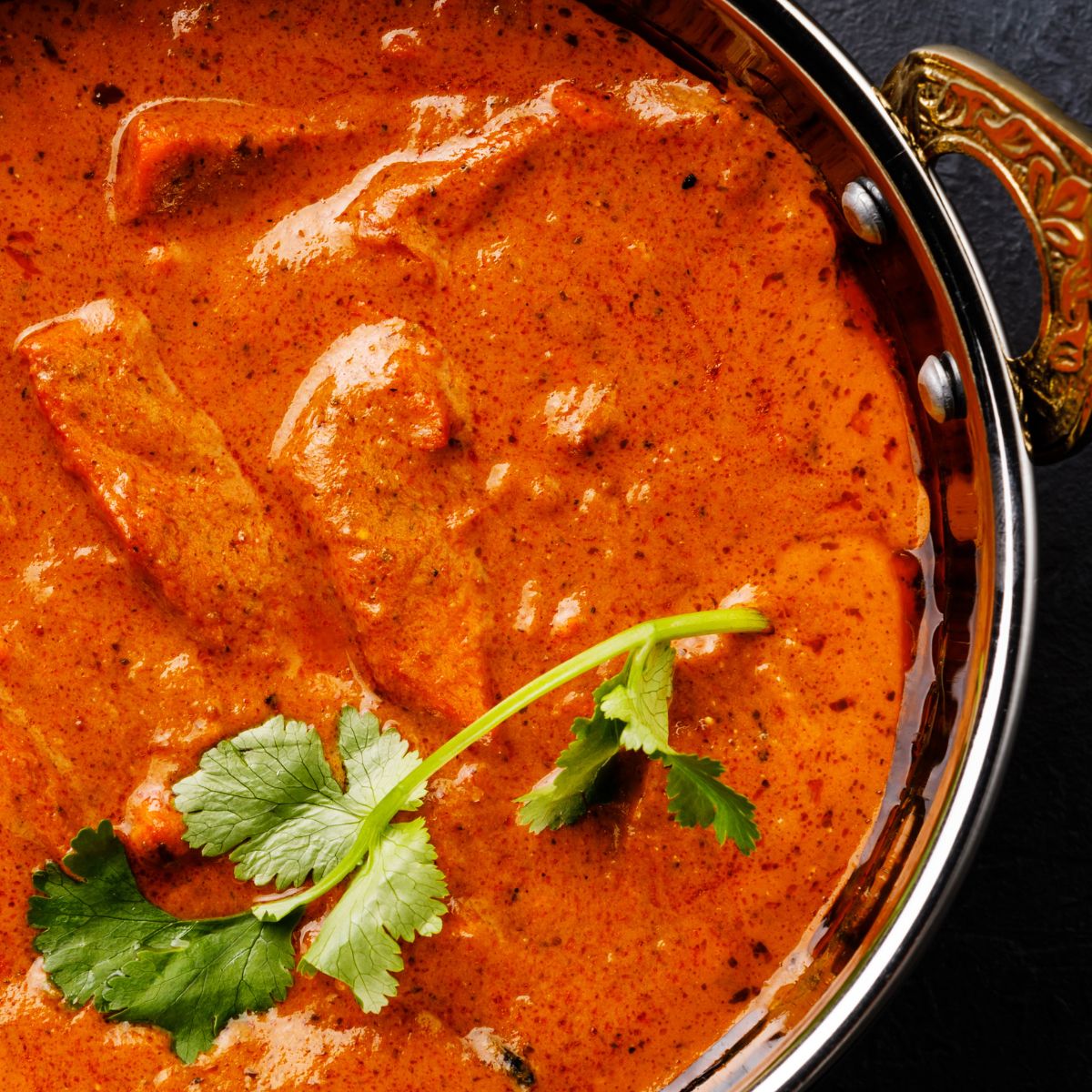 Cilantro flowers help to tone down spicy flavors, pairing well with curries. Ground coriander roots form part of some Thai curry pastes, and cilantro leaves and flowers complement these flavors perfectly.
Cilantro flowers are best served fresh or added to cooked food shortly before serving because cooking minimizes their taste.
3. Garnish for festive meals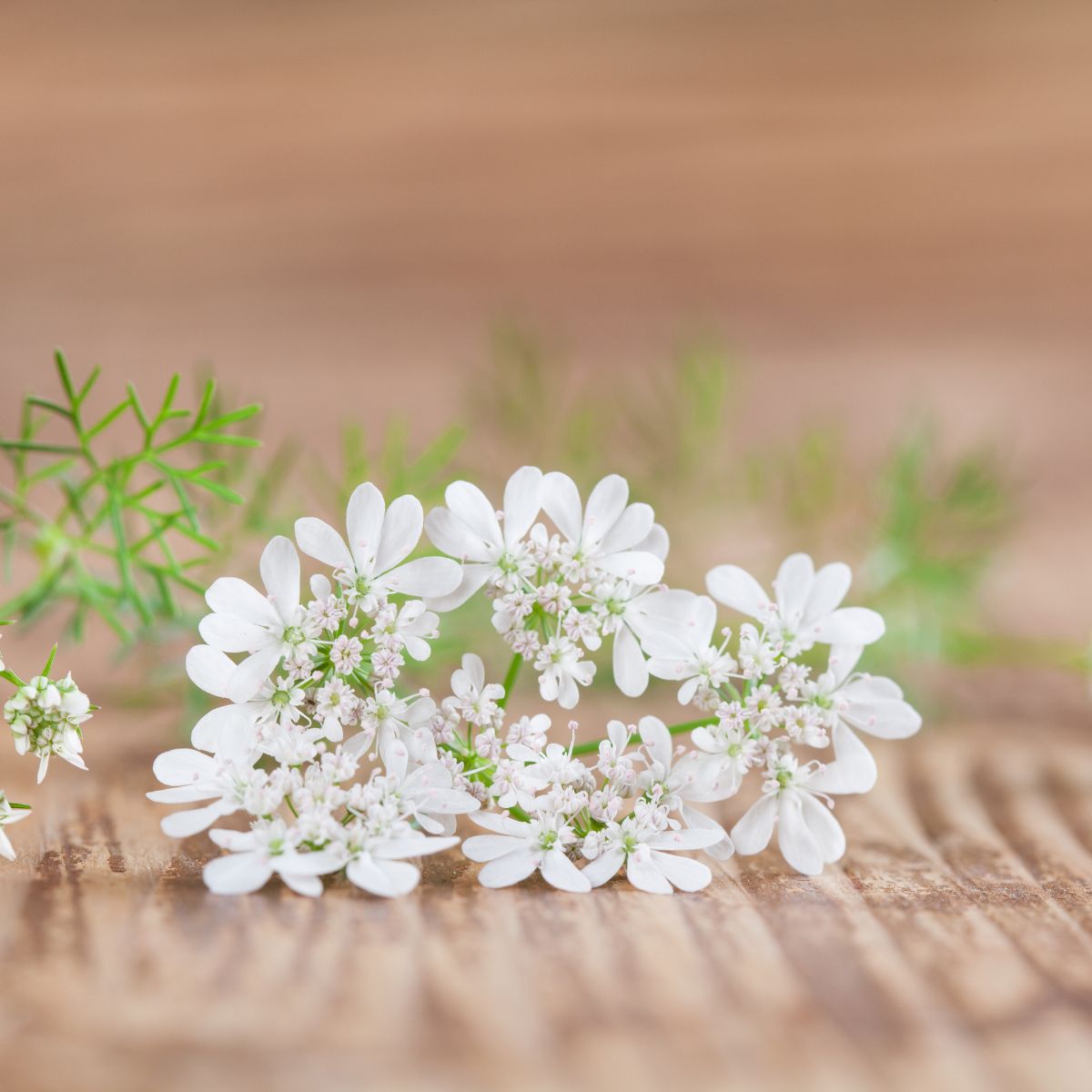 The blossoms are delicate and fragrant, making them ideal as an edible garnish for almost any meal. A sprig of cilantro flowers atop a stew, soup, or charcuterie board will add an element of elegance to any dinner table. A tray of roasted vegetables will pair beautifully with some cilantro blooms, served with lentils and yogurt cheese for a vegetarian meal.
4. Make herb water
Add a fresh citrusy aroma to your herbal or fruit water by adding one or more cilantro flower heads to a jug of cold water.
5. Add cilantro blooms to butter
We have heard of garlic butter and parsley butter, but the possibilities don't end there. You can add any herbs and edible flowers, such as cilantro, to the butter for a bread table. It paints a beautiful picture and adds extra flavor to your bread. These flavored butters could also pair well with potatoes and other root vegetables.
Final thoughts
You may be genetically predisposed to either love or hate cilantro. But if you love it, there are endless possibilities for including all parts of the plant in your menu. Many gardeners are inclined to discard the plant when it bolts. However, the flowers can still add a burst of flavor to salads, salsas, curries, and other dishes. Waste not, want not! And… you can also leave it for the bees and butterflies 🙂